Today I'm going to give you a quick peep into the future. College coach you be wise to understand this list rarely changes over the years. Now there will be kids added to this list in time. When you talk about projecting young players it's risky business unless you know and have seen the kids over a period of time. I believe the improvement curve of kids over the years tells you what to expect in the future. I also believe you MUST see young players against older more talented players.
Let me be clear all these are players I have seen play against Top competition. In this case vs. older D1 competition(except one). I will NEVER give an opinion on a player I have not seen in the gym on a number occasions. This list will expand over the next 6 weeks because of Core Skills and Winter Leagues I will watch. So for now here is the cream of the crow of the players I have seen.

2024's and 2025's NAMES YOU MUST LEARN🏀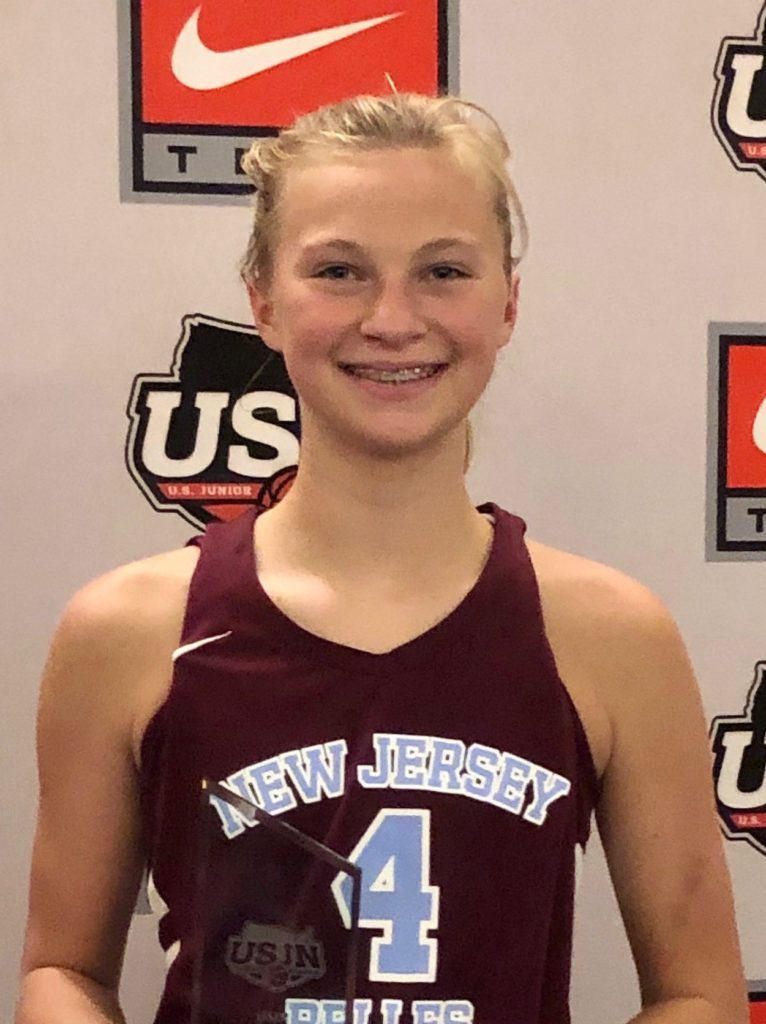 TAYLOR DERKACK- 5'9″- 2024-POINT GUARD– Folks this is the gold standard in the 2024 class. She has a few things going for her that nobody in this class can match. She can play multiple guard positions. Her IQ and vision are beyond her years. Her ability to finish at the rim or find teammates is next level. But what really separates Taylor Derkack is this, she has proven she can preform with and against the best of the best. She has been matched up with current D1 seniors and at times dominated them. She is not good for her age, she is special for any age…she is a POWER 5 LOCK if she chooses to play at that level.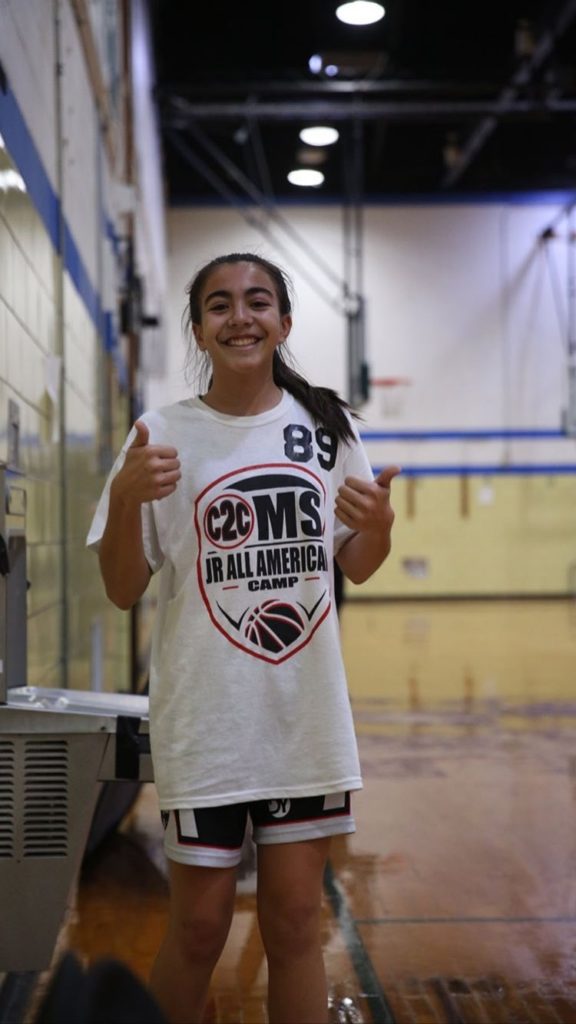 NINA EMMACE- 5'5″- 2024-GUARD– Now understand the work ethic is there and so is the desire. She has improved each year over the 4 years that I have known her. But what I really like about her is this, she is a real defender right now who can also score. She is a classic two way player at a early age. She can knock down the three or get tot he rim. Coaches understand, that she is that rare young guard who can score below the foul line with creativity. Her upside is even bigger because the body is still young. She is a future D1 player…but here is the bone for college coaches ….she is 100% a IVY or Patriot type student…think Camryn Foltz who signed at Dartmouth University.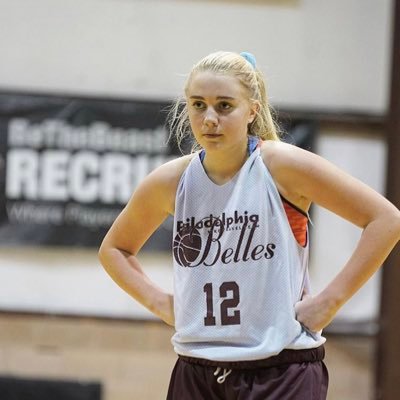 HOPE MASONIOUS- 5'8″- 2024- COMBO GUARD– She is insanely skilled and is an elite shooter. She is a high percentage shooter but more importantly understands shot selection. She has seen competition while playing for the Philly Belles when not playing for her mother. Her ball handling skills are next level. She has vision and her versatility allows her to play the point if need be. But Coaches please pay attention to what I am about to say. I am shocked by willingness to be coached. She is a sponge and embraces coaching. Next, coaches please listen to this…she rebounded the ball this weekend in a fashion that shocked me. She is way more athletic than people realize.
TESSA CARMAN- 5'9″-2025- WING– She is the best 7th grader I have seen in recent times. There is not more than that; that needs to be said at this point. She has elite size and skills sets already. She has played against Division one bound and current D1 players since 5th grade. The athleticism and strength is off the charts. Now understand she may be a 2026(more on than later). She is the younger sister of Ally Carman, currently the leading scorer for RBC and Emma Carman one of the best 2023's. She is a future POY candidate. Her package includes the ability to shoot the 3's, post up or get to the rim….she is a POWER 5.. Top 10 program type recruit.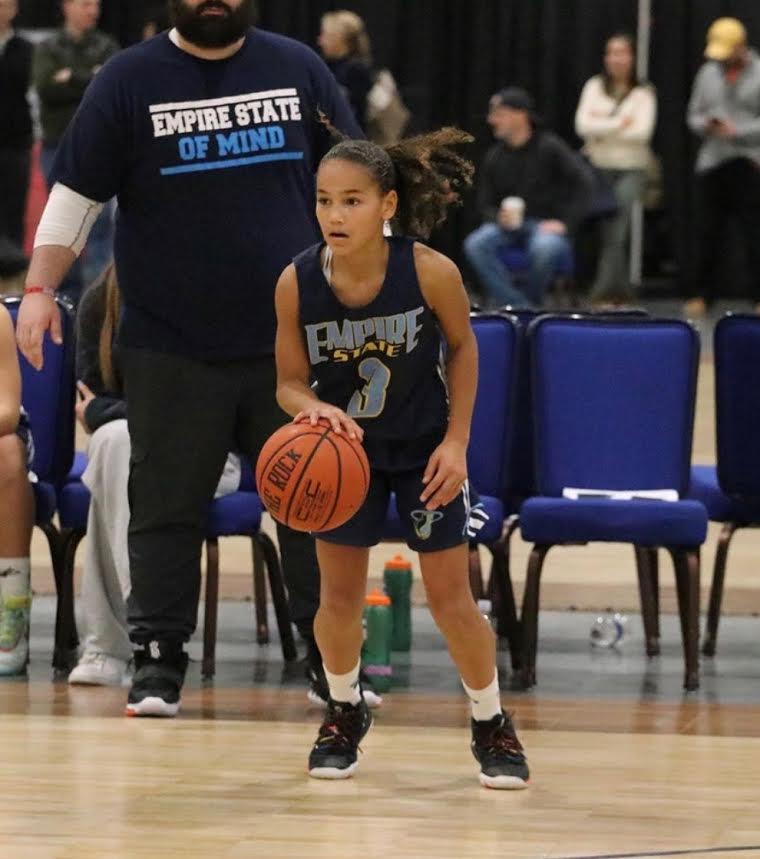 CAMDEN NELSON- 5'4″- 2025- POINT GUARD– She is a crowd pleaser because of her style of play. She can turn your gym on you, because her style is so electric. I was in awe by her vision, leadership and talent. She is the compete package skill wise. Elite ball handler vs pressure, shoots behind screens, has all the pull up and effective finishing skill sets at the rim. She is a dog on defense and elevates everyone's game. I love point guards who can control tempo and shot selection, this young lady does exactly that. She is an extended of her coach….She is beyond unselfish and just like her P5 older sister.. is a Division one lock.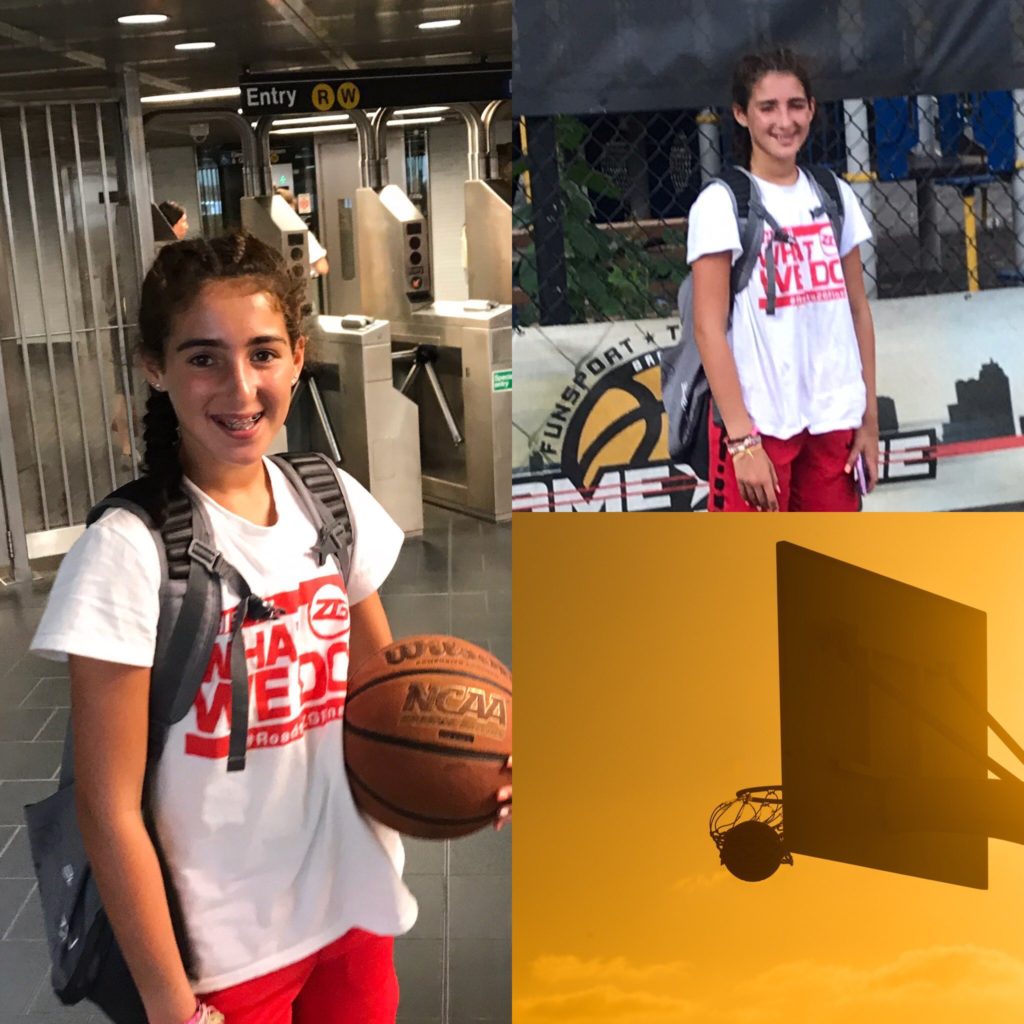 DANIELLA MATUS- 5'7″-2024- COMBO– She my friends is going to be special. Here are the reasons. First her physical strength and toughness. Next her raw talent. She is long and crafty with the ball. But what I love most is that she can score and compete against older elite competition. She also can defend older D1 players right now. I've see it every weekend the last 3 years. She already has the shooting range, you hope for all guards. She can beat by opponents off the dribble and use her strength to split or keep defenders on her hip. She is clearly a Division one player. She also is a gym rat…future D1 lock.
RILEY FITZPATRICK- 5'8″-2025- Athletic hard nosed player. The work ethic in the past 3 years has been off the charts. It has turned her into a shooter with range. She plays with elite confidence even against older competition. She is a excellent ball handler and rebounding guard NOW. She is a physical defender right now. Her body is a live wire as is her aggressiveness on offense. She is tracking right now as a impact player in the 2025 class. Future D1 player, because of the work ethic and confidence.
MEGAN SIAS- 5'10"-2024- WING – She is long athletic and a deadly shooter. I say of all the players in the Shore Conference in the 2024 class. She has the biggest upside of perhaps anyone. Her length allows her to get on the offensive boards and more importantly creates deflections, tips and steals. She has a solid handle right now, under pressure. She understands half court defense and is a willing passer. She hard worker with a desire to improve. She will certainly be one of the best freshman in the Shore Conference next year. Coaches this is a future high major guard because of the length and willingness to play against real competition…high major future one day.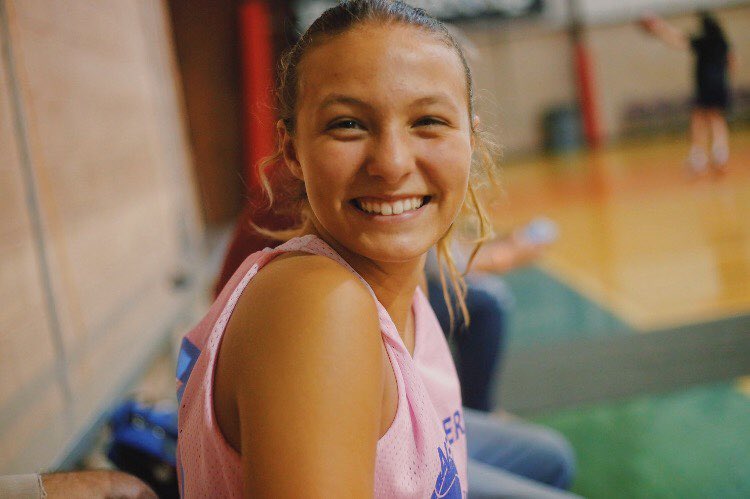 McKENNA KARLASON- 5'9- 2024-WING– This is a big wing and in 4 years I can't begin to think what she will look like physically. She is a big time athlete and more importantly highly skilled. She has turned herself into a excellent shooter over the past 2 years. She runs the floor in transition and is a finisher at the rim ALREADY IN TRAFFIC. I love her mobility and natural scoring talents. She does a wonderful job of jumping into passing lanes. She one day is going to be a very speical player…again a future D1 lock.
JULIA KARPELL-5'7″- 2024-SHOOTING WING– Yes the daughter of Coach Karpell and yes she is mega talented. She is going to be a impact freshman at SJV. Now I believe I have seen enough of Julia to know she is a future D1 player. She is a lefty who is excellent with the ball. Not flashy but like her older sister Sarah very skilled and tough as nails. She will be a high IQ player. She already is mega competitive and more advanced than her sister who starts as a freshman at Fordham University. Let me say this one thing that is lost in her game, unless you are playing attention. She is a big shot maker and not afraid to turn herself into a play maker. Future D1 lock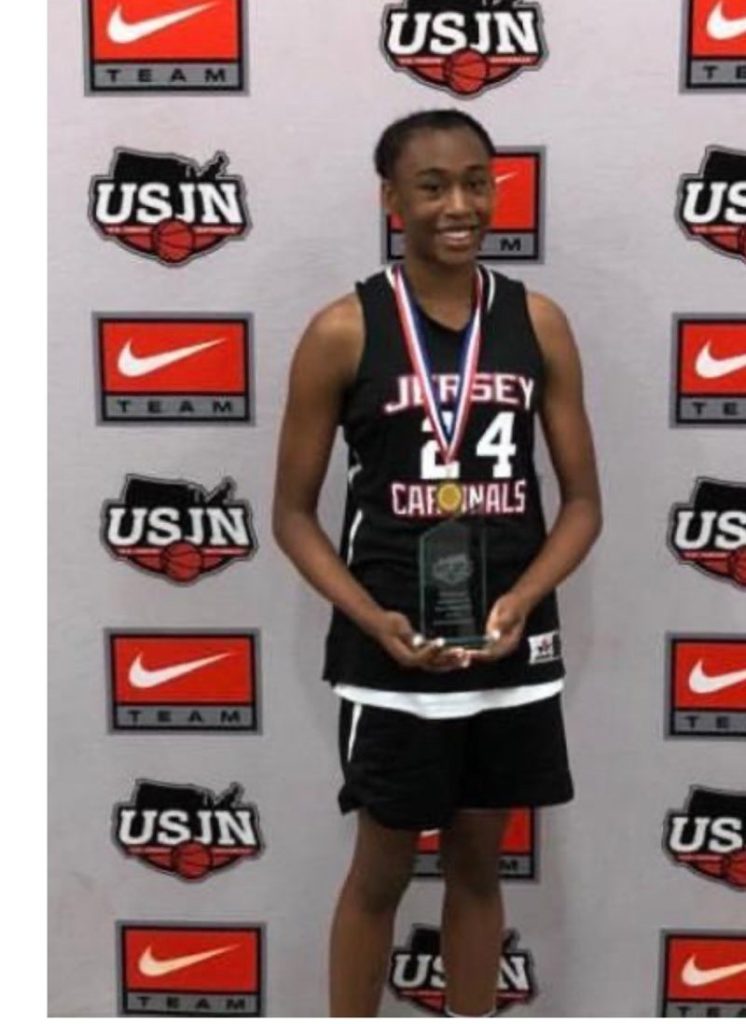 MIKAYLA BLAKES- 5'8″-2024- COMBO– She is a total beast, their is no holes in her game. She is a total leader and wonderful talent with a first class attitude. She wants to be coached and combine that with her talent and you have a mega star on your hands. Coaches make no mistake she is one of the Top 5 2024's I have seen to date. She has every skill set a young player needs to be great. The quickness and ability score in the open floor just may be unmatched by anyone in this class. This scoring machine is a HM and possible P5 future star.
CARLIE LAPINSKI- 5'11"- 2024- FOWARD– This a kid who has seen the light and is developing at a shocking rate. She is now playing with more pace and LIVING IN THE GYM. This summer battle 6'5″ Ally Carman in a war at camp. She has the ability to step away and shoot the three or post up…another area her game that has seen an improvement. She is tough as nails and is as physical as a young player can be…she will throw her body around. She has nice ball handling skills and do not be surprised if she becomes a small forward at the next level…this is a Division one player.
CHLOE ESCANILLAS- 5'8″ -2024- COMBO GUARD– Nice crafty guard. She has nice size and quickness. Next level IQ and has a ability to raise the ability of those around her. I have not seen her against older talented D1 players to this point. My gut tells me it would not a be issue. She has the ability to knock down the three and is a tough defender… I say all signs point to a future Division one player.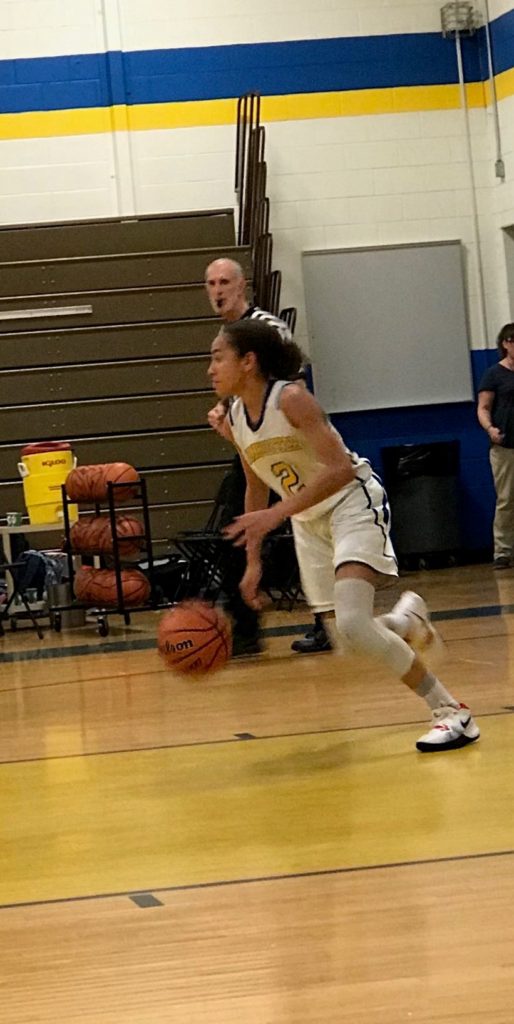 DEVYN QUIGLEY- 5'9″-2024- COMBO– She has D1 offers on the table right now. She is a long, quick and classic guard. She can bang down jumpers, get in the lane, and start the break as she is one of the best rebounding guards in the 2024 class. Her ability to defend and make plays is special. Now more good news college coaches…she is has grown and is still growing. She is also beginning to fill out. There is zero question about her natural talents. The questions is how good can she be in the long run…I say high major guard in time.
MADISON KOCIS-5'5″- 2026-POINT GUARD – She is going be special one day. Her competitive nature for a 6th grader is off the charts. Just like her ability to run a team. Her basketball IQ is next level. She already shoots three's behind screens and is an elite ball handler and passer. Her decision making ability just may be the best, I have seen in a young player in years… this is rare for me to include a 6th grader on a list of projected top player…but because I have seen her against players moving to D1 next year or with D1 offers…I will make an exception…Future D1 lock!
12 MORE NAMES IN TWO WEEKS