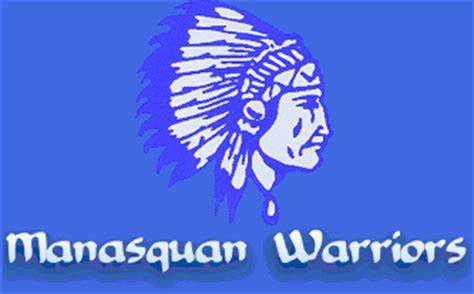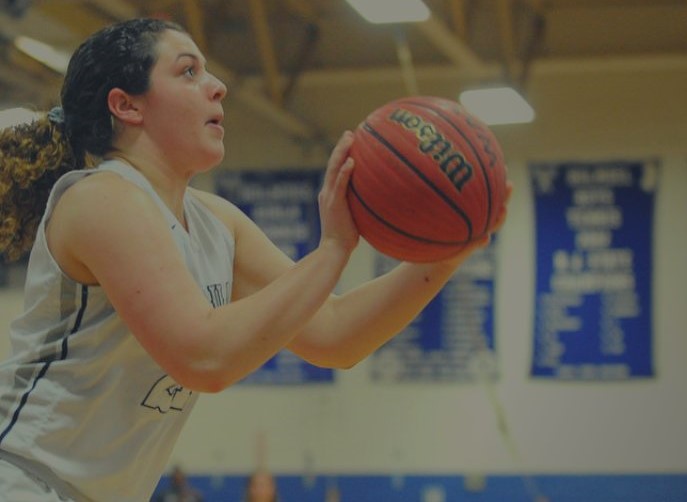 There are kids who come our of nowhere sometimes and show great promise. These are the kids who make their reputations the old fashion way and earn it. These kids seem to always have to go though hard times but for some reason always find a way to rise to the top. That's why what DOROTHY LOFFERDO is doing at Manasquan these days is not very surprising. She has always had to take the hard road to success.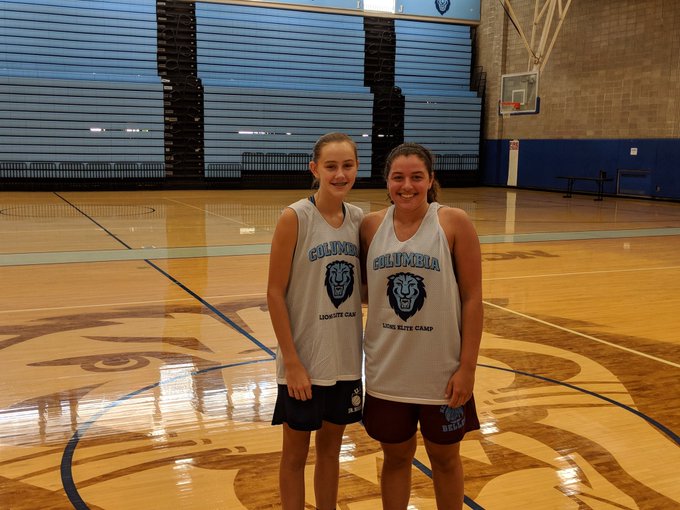 Yesterday in the battle of South Jersey vs the Shore. Dorothy Loffredo continued what she started this year, being one of the best keep secrets in the Shore Conference. The Manasquan sophomore had a double/double with 11 points and 11 rebounds. She also continued doing something nobody has talked. She had 5 dimes and now is establishing herself as one of the best young passing wing players in the Shore. This was the 2nd time this year she has had 5 assist in a game. She also is starting to make a reputation for the playing her best basketball in the spotlight games. Earlier this season, she had 14 points and 8 rebounds in the WOBM vs Top 10 Marlboro. Loffredo is having a breakout season. She has double her stats to this point in every area. She could be the biggest reason that Manasquan is back in the Top 20 despite losing its two stars.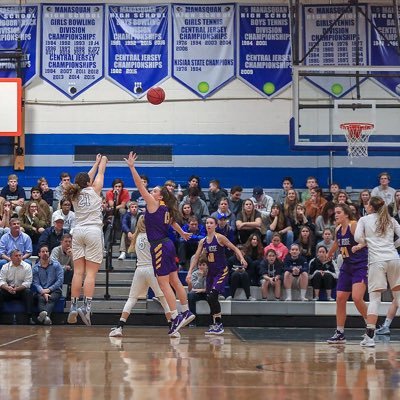 Last season I predicted that Dorothy Loffredo would be one of the best freshman in the Shore Conference. She was pre- season All Freshman. But she didn't receive quality mins until the end of the season. She mostly made her mark as a defender and passer. Her role to be honest was a small one. But Dorothy has always made her mark slower than most. When she showed up at Core Skills two years ago. I had no idea who she was, but after watching her play 5 minutes, I knew she was going to be special. Her skills and her toughness was hard if not impossible to miss. They were so many great players at Core Skills, in fact some of the very best players in the 2022 class. Core Skills is a place that a kid can really make a reputation for themselves. Dorothy Loffredo came in without a reputation. But for my money at the end of Core Skills she was as good as any 2022 in the Shore Conference. She is doing the same thing this year during high school season.
Dorothy Loffredo, is not just a excellent basketball player but also a great kid. If there was one kid I always wanted to attend NBS it was Dorothy Loffredo. Not because of her talent but rather because I know the type of person she is. I know she has a burning desire to get better. Something she has been doing, it seems every time she sets foot on the floor. She is proving to me that you don't have to attend NBS to have a great season. Dorothy Loffredo, is doing things this year that are surprising everyone, except those who know her.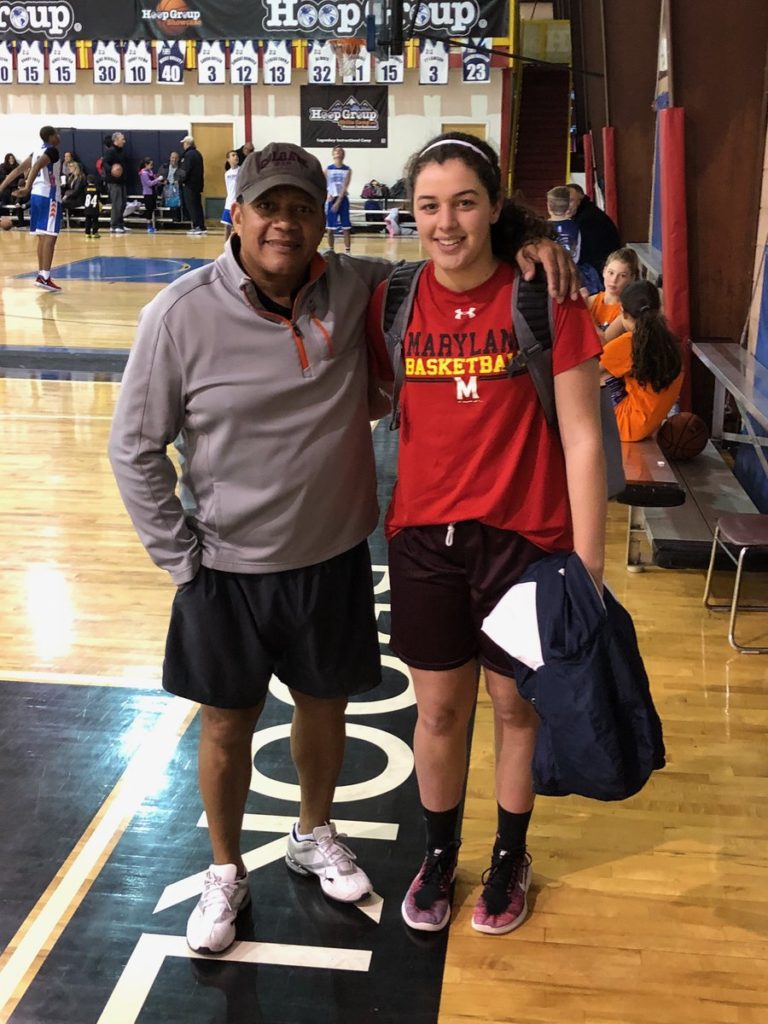 She has not become a household name yet, but that will soon change. Because Loffredo is making her mark on big stages. She is performing in the games that matter, those measuring stick games. In the heart breaking lost to RFH she had 8 points, 5 rebounds and 2 steals. But it was her presence the entire night, that stood out. She played multiple positions and that includes in the post. It's this versality that makes her speical. But the fact that she is so unselfish and plays hard is what makes her such a great teammate. She soon will become a household name. She played AAU for the NJ Belles, a team with lots of talent. But it's not a team that gets massive exposure. She knew that would be the case last summer. But she stuck with her team and this summer, she and her teammates will certainly catch the eye of college coaches.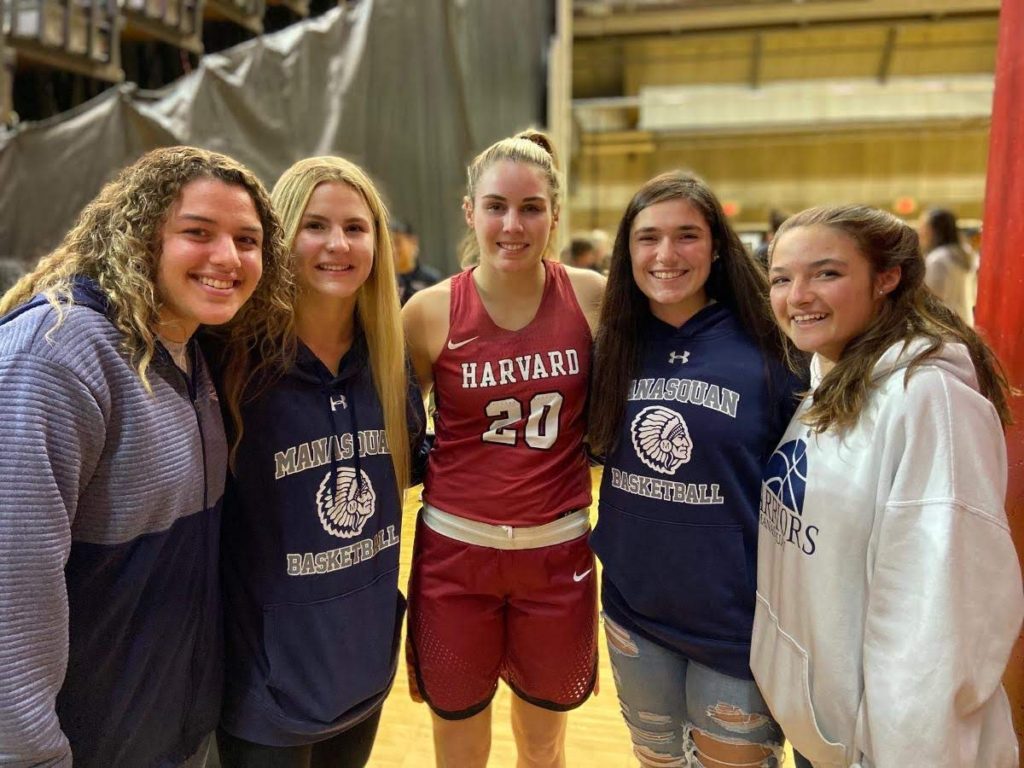 Now Dorothy Loffredo has become a real problem for teams in the shore. I knew it would be a matter of time before people and college coaches would catch on. She is just too talented to missed. Dorothy Loffredo is that rare kid today that doesn't care about hype and attention. She just goes about doing her job. She has always had the approach, it's why it always takes her a little longer to have the spotlight shine on. She has enough confidence to believe her game will do the talking and her game is talking real loud these days.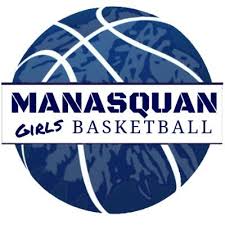 Dorothy Loffredo, will keep getting better every year. This year, she is making her mark as I predicted a year ago. It just took her a little longer. College coaches are going to start learning her name. She has a college body right now, her basketball IQ is a dream skill set. But it's her ability to put the ball on the floor and knock down jumpers and punish smaller guards that make her so very special. Wings that rebound, defend and pass are hard to find these days…Dorothy Loffredo will not be hard for coaches to find because when your playing the way DOROTHY LOFFREDO is playing these days….THERE IS NO WHERE TO HIDE.