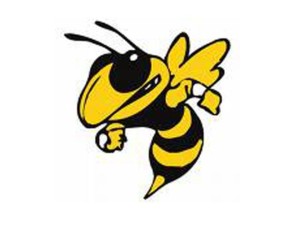 http://www.jerseystingbasketball.com/
Today's AAU spotlight centers on one of the main stays in Central Jersey. They have been one of the best AAU organizations for years. The number of players in college at the D1, D2 and D3 levels, that have played for the Sting would take too long to list. They have had players sign with schools such as Rutgers, West Virginia, Brown University and other high profile programs. The NEW JERSEY STING led by Evelyn Maldonado has been a staple in AAU basketball and that's not changing anytime soon…
THE MALDONADO STING–
Coach- EVELYN MALDONADO– She has been around for what seems like forever; her dedication to the kids and the Sting Organization can never ever be questioned. She has played every role over the years. She has been the manager, has been the promoter to college coaches, ran tournaments as fund raisers' and has been an asst coach or head coach at almost every level during her time with the STING. She has coached over 20 players playing at the D1, D2 and D3 level. Maldonado, takes great pride in being a mother first, as she has always surrounded her Sting teams with top notch coaches and GOOD PEOPLE. The bottom line is this woman has seen it all, NOTHING in the AAU world can surprise her anymore or can catch her off guard. She is committed to running THE STING organization her way. She doesn't back down to pushy parents and most importantly doesn't beg kids to be part of her program. NOBODY is in more with BOTH FEET …like Maldonado.
THE ROSTER-
CHELSEA CROWE- MONSIGNOR DONOVAN– 5'8" –senior- Point Guard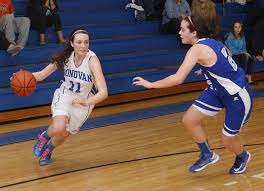 Chelsea Crowe's basketball IQ makes her special
She was First Team All Ocean County, she was also the defensive player of the year, Shot 93% from the foul line, has a 3.8 GPA in Honor classes and shot 32 pct. from the 3 point line. Folks now you know why I call her the most underrated Point Guard in the Shore. Her basketball IQ is off the charts and her ability to play any style makes her a must see PG for all Mid Major programs. There is nothing fancy when you watch her play. She is old school but the right school as her decision making, may be the best of any PG in the shore this side of Seton Hall bound Katiey Healy. The shooting range is already that of that of a D1 guard. Crowe has a college ready body and I expect her to make a serious run at All Shore next year. Possible D1 Guard…All the Tools are in place!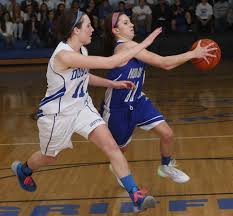 Shatsky has been getting it done under the radar
NICOLE SHATSKY-MARLBORO–5'6"-senior-Combo Guard
She was 2nd Team All Division and if she didn't get hurt at the end of the season, she would have been 1st team. She was one of the top Assist leaders in the Shore Conference. Blessed with blazing speed and the ability to get by just about anyone off the dribble, Shatsky is no Johnnie comes lately. She was one of the best incoming freshmen in the Shore Conference 3 years ago…So what happened? She didn't play for one of the powerhouse high school teams and she didn't have the over blown rep. But if you have been paying attention you would know she has had a stellar career to date. Marlboro HS won it division this year, was ranked in the Top 10 all season and if not for her late season injury may have won a state title.  She has had perfect attendance for 3 straight years, translation…YOU CAN COUNT ON HER! This is a young lady that has suffered from lack of exposure, nothing more! I believe this summer this young lady has a chance to BLOW UP! There are a lot of kids with bigger reps who have done far less….oh yeah she has a 3.8 and off the charts SATS SCORES!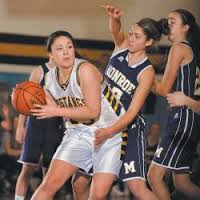 No question playing vs Navy Bound Haley Unger in practice helped Tatum Evans
TATUM EVANS-MARLBORO HIGH SCHOOL-5'11"junior-Forward
All division two years running and one of the best keep secrets in the shore conference. Evans can score around and away from the basketball, and then throw in the fact she can rebound in and out of her area and you have a player with a bright future. I have tweeted  about this young lady as I watched her play 4 times last year and each time I was more impressed. There is no doubt she is a Division 1 talent. Blessed with a college ready body and getting better every day, who knows what the future holds for this kid. …Do you think playing against Navy bound Haley Unger everyday has helped her prepare for the future? EXACTLY…This is a future MM D1 forward if she continues to develop!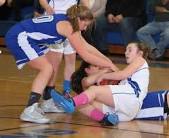 Borghesi on the floor is nothing new as she always seeks out the best competition
 KAITLYN BORGHESI- MONSIGNOR DONOVAN-5'7"-junior- Combo Guard
Here we go again another kid with no rep but big talent. Now ask me who the best defensive back court in the shore will be next year? The answer Kaitlyn Borghesi and Chelsea Crowe and it's because I have seen them both get it done against top guards. This folks is a total gym rat who SEEKS OUT COMPETITION.   I have seen her at NBS get after some so called studs. She is a quick left handed guard that scores with either hand at the rim. Something I have seen few guards do in traffic. She always stays on her feet due to her strength and will make you pay if you sleep on her at the 3 point line. No question this kid has a huge upside, due to her work ethic and ability to defend without fouling. No question she will surprise a lot of people and making the decision to join the STING will increase her exposure and allow her to develop even more…a kid colleges better take the time to watch…
KRISTINA MATTHEWS-SCIENCE HIGH SCHOOL-5'11-junior-Forward
Goes to the #4 ranked high school in all of America, she is the true meaning of a Student Athletic… has size and started as a freshman for Monmouth Reg…I will revisit this young lady down the road. Both the academics and the size make her a very interesting prospect. I always love to see young post players get playing time and that's what happening for this young lady….
ASHLYN BORGIK- NEW EGYPT HIGH SCHOOL-5'3"-senior-Guard
More on this young lady later down the road…but clearly a good athletic
BIANCA SANTOS-ALLENTOWN HIGH SCHOOL-5'11-junior –Power Forward
She has been part of the Sting program for 8 years! Can you say loyal and understands what commitment means? Only a 10th grader last year, and she is aggressive and loves competition. She was named the most outstanding improved player last year. Her High School won the CVC Division Championship. She has great size and the ability to score. This is a young lady I am VERY EXCITED to see play this summer. The word is this kid has a chance to be a very special player!
SPECIAL NOTE: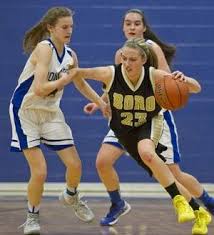 Meghan Hughes a future D1 lock was a 1st Team All Freshman Member
The 9th grade Roth Sting team has some very interesting talent.  I like rapidly improving GYM RAT Sam Roth, who by the way got major mins for Colts Neck during their deep run into the states. They also have a future Division 1 lock in 6'2" post player  Hannah Scanlan of Rumson, who was also  a 2nd Team Hoop Group All Freshman member. They also have a Hoop Group 1st team All Freshman member in stud Megan Hughes of Pt. Boro (no relation to Kelly) who is a future D1 lock shooting guard, the only freshman on a coaches All division team …more on this group, later in the spring, because they have some talented young players including one of the best incoming 9th graders in the shore.
FINAL THOUGHTS
Are there teams with deeper D1 one talent? Yes, but a better question would be, is there another team with more D1 potential talent under the radar in 3 different positions? Now remember this as well, all these kids come from a winning background, either on the AAU circuit or in High School. The STING PROGRAM has long history of kids under the radar who become great college players. Sting players are ALWAYS WELL COACHED and this may be the reason for such improvements. This is a super well run organization with quality people in the background led by Evelyn Maldonado!
UP NEXT– TEAM MILLER