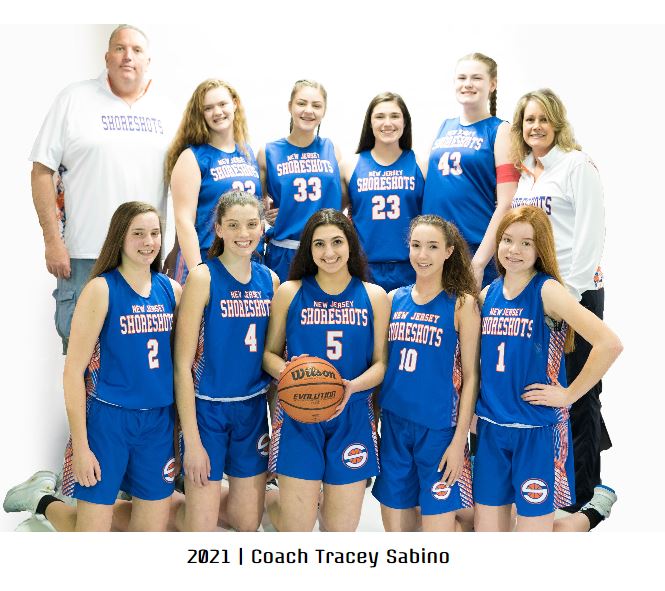 Todays SPOTLIGHT TEAM IS THE 2021 SHORESHOTS. To put it simply they are the most recruited group by a long shot. They are a team that college coaches flock to see. The 2021 Shoreshots are a collection of the best babies in the Shore and some of the best babies outside the area. This group has size, length, quickness, athleticism and next level basketball IQ'S. Right now they have 8 projected D1 players and all are in heavy demand by college coaches. There are two  2022's players who are on the roster. There is no surprise both have Power 5 offers before playing their 1st high school game. This group has shooters, ball handlers and elite defenders. They are very unselfish and are every opponents Super Bowl. We have not seen a AAU team with this type of profile in 10 years. They are a very close unit and when they are whole, they simply are just about unbeatable. This is that rare AAU group that appears to be in it for the long haul as a group. The word GYM RAT starts with this group. This group is in the gym, up tp 4 hours at a time on most days. No team in all my years have had a collection of Gym Rats like the 2021 Shoreshots. They have elite work ethics and simply put...ARE THE "IT" TEAM.
THE  TRACK RECORD
2017 DEEP SOUTH CHAMPS
1 of 16  TEAMS INVITED TO THE ADDIDAS GAUNLET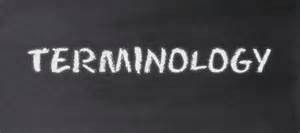 Before I start I would like to clear up a little terminology. When I say a player is a lock Division one player that means a player has a offer on the table or I believe will have multiple D1 offers at some point…key word being multiple. MY TRACK RECORD IN THIS AREA SPEAKS FOR ITSELF…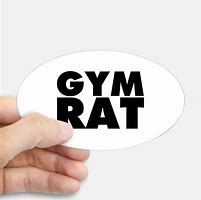 When I call a player a GYM RAT, that player is constantly in the gym, outside there team practices and comfort zone, seeks outside competition and there work ethic is bigger than there ability. These players train against high level competition. I never call a player a Gym Rat, unless I have seen them against older elite competition and PREFORM at a high level while doing so. They are in the gym at every turn and seem to always be around. These players will be better in college than high school and can play a level HIGHER than there recruitment. I believe you build programs with gym rats…they have a added value recruiters do not get to see. Gym Rats are tough to find as all coaches know. There are hard workers and then their are GYM RATS…Learn the difference.
2018 LIVE PERIOD SCHEDULE
Website– (http://shoreshots.org/2021-shore-shots-sabino/)
JULY 5th-8th- KENTUCKY RUN FOR ROSES, LOUISVILLE KY
JULY 10-12TH- CHICAGO, ILL
JULY 22nd- 25th- USNJ, GAYLORD, MD
JULY 29TH- HOOP GROUP ACADEMIC ELITE, Neptune, NJ
THE COACH…
Right now,  Sabino just may be the most powerful woman in girls AAU basketball. She has built the Shoreshots organization into the Roman Empire. While many programs are struggling to put together teams. Tracey Sabino's organization has 12 teams in all age groups. She is the coach of the 2021 and 2023 Shoreshots teams. Both of her teams are stacked with talent and have some of the best young players in the state. Tracey has been very selective in who is part of her 2021 Shoreshots. She added only one new player this season. She has made the decision that chemistry, work ethic and drama free parents are the key to development. She has hit a home run with this approach, towards building her super team. Right now everyone is chasing Tracey Sabino and her Shoreshots program. She has built a once lost organization into one of the most important girls AAU basketball program in New Jersey. She hired committed coaches, she is well organized and runs first class tournaments. Tracey has two daughters that are currently playing D1 basketball. Her program has produced so many D1 players, that it would be too long to list Right now she is the QUEEN BEE OF AAU BASKETBALL.
THE TALENT BREAKDOWN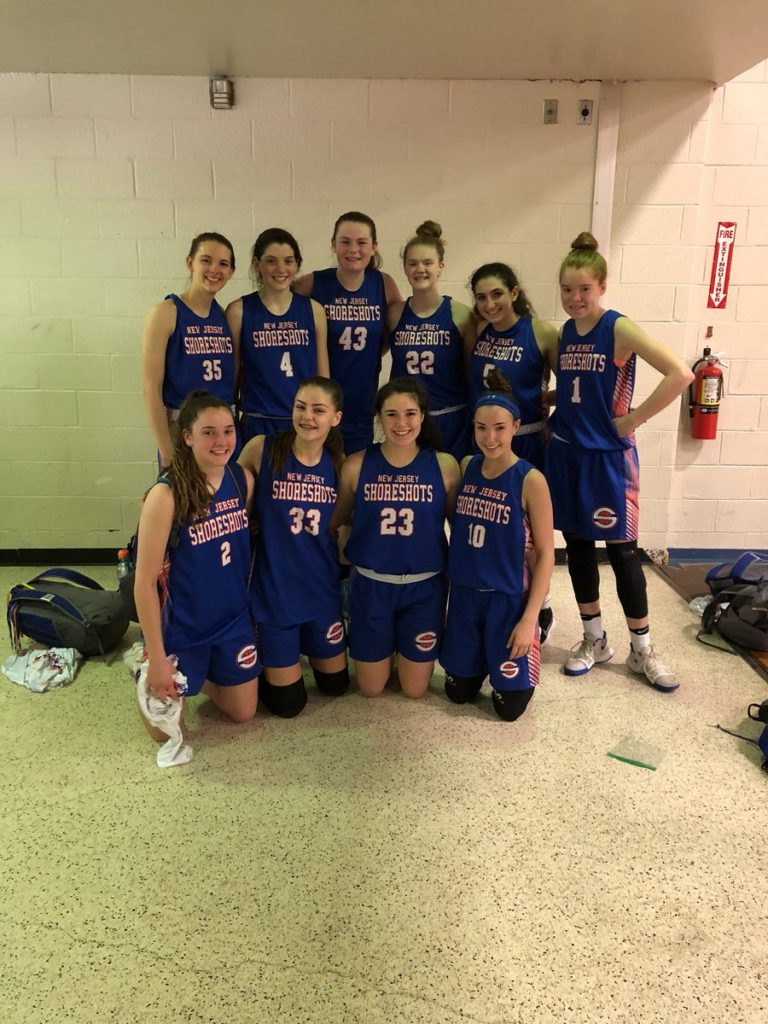 CURRENT DIVISION ONE LOCK PLAYERS–(6)
Projected D1 players- (8)
Special note– this team has( 2)  DIVISION 1 fence sitters
GYM RATS– (7)
CURRENT LOCK POWER 5 PLAYER-( 3)
2021 NEW JERSEY SHORESHOTS
PLAYER PROFILES…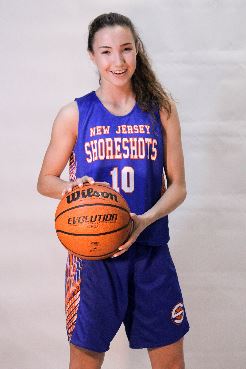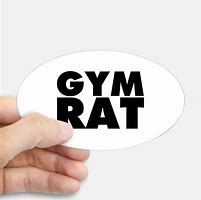 ABBY ANTOGNOLI- 5'5″- ST. ROSE HIGH SCHOOL- POINT GUARD
ABBY ANTOGNOLI OF THE NEW JERSEY SHORESHOTS…..MOTOR MOTOR MOTOR
tiny stuff.mp4 – https://t.co/CrI7fVKC9l

— ellonya Tiny Green (@CoachTinyGreen) June 20, 2018
She is the fastest player in the state. She has a motor, that we have not seen in years. Not only does she have a motor much like that of former ALL SHORE guard; Stella Clarke. Yet she is faster as well. Right now she is the best on ball defender in the Shore and I believe the state. She is a defensive menace of the highest level. She has active hands and elite feet to go along with a relentless toughness. Abby's vision, is next level and her decision making is off the charts. She cannot be pressured with the ball, either in the full court of half court. Her ability to change speeds and stop on the dime, while  changing directions, is special and rare. She is now an elite 22ft shooter though work and commitment. She is a GYM RAT with an elite attitude. She allows her coaches to coach her hard. She looks you right in the eye and shakes her head. She is a next level talent in transition, when it comes to finding teammates or getting to the rim. Her ability to hustle for an entire game is almost exhausting just watching her. The energy level is beyond belief. She has grown and put on more weight this spring. She broke a number of records on the high school track level this spring (http://highschoolsports.nj.com/news/article/-2550856372915076703/st-roses-antognoli-begins-busy-weekend-with-non-public-b-1600-win-video/), despite never running in a competitive event in her life. The reason she could do this is, she may be the most competitive baby in the Shore.  My guess is that she will be the best point guard in the shore one day….She has D1 offers on the table. She is an elite student and Ivy and Patriot schools will be in a all out war for her over the next 3 years.. She is the ULITMATE LEADER AND POINT GUARD.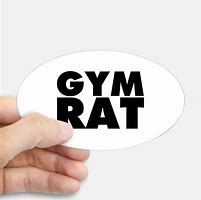 SOPHIA SABINO-5'8″- RED BANK CATHOLIC HS- POINT GUARD
If you don't understand why 2021 RBC/Shoreshots SOPHIA SABINO already has big time offers….here is more proof of why #GIFTED https://t.co/l5W1kNUrM8

— ellonya Tiny Green (@CoachTinyGreen) June 19, 2018
She is the most in demand baby point guard in the state. Her vision and ability to get by opponents is why Top 10 programs want her services. She is an elite defender right now because of her ability to guard Power 5 type guards; on and off the ball. Nobody throws the ball ahead to teammates like her in transition. It is a gift that results in easy baskets and puts major pressure on opponents. She runs pick and roll as well as any guard I have seen at any level.  She has become a deadly shooter with major shooting range. Her 22 point performance against state champ Manasquan was one of the best baby showings on a best stage in years. She is that rare point guard that can go get you a basket late in games. Her arm length effects both sides of the floor and is next level. Her ability to get deflections and tips, make coaches sit up. Her handle against any type of pressure is next level. Her vision is maybe the best I have ever seen. Her natural basketball IQ is off the charts. Sabino is already an elite game manger and understands clock and situation.  She was a member of THE HOOP GROUP ALL FRESHMAN 1ST TEAM. She is a total GYM RAT. once again you can coach her hard and she will respond. Highly competitive, she has seen elite competition her entire basketball career….High majors and Power 5's need apply  only  for her services….she has offers on the table from every level of school…BIG TIME RECRUIT ALREADY…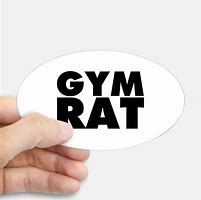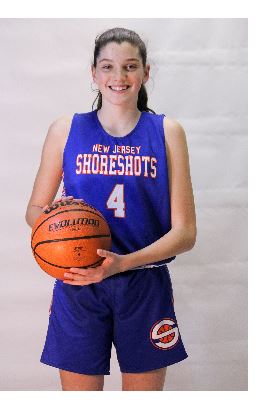 JUSTINE PISSOTT- 6'1″-RED BANK CATHOLIC- SHOOTING GUARD-2022
She is 6'1″ and growing both physically and mentally. She is a 2022 playing for the Shoreshots. She is the ultimate GYM RAT  and hardest worker I have seen in all my years. I am talking about any level, that includes college and NBA players I have coached. The work ethic is nothing these eyes has ever seen. Think Kelly Campbell on steroids type work ethic. She is the deadest shooter to enter the shore since Michaela Mabrey. Her range has no match (check out her highlights) and she can shoot it with quickness. She is the ultimate floor spacer.  She has the ability to post smaller guards and big athletic wings are defenseless against her because of her size and ability to shoot from 35 feet (not an exaggeration). She has a very deep bag of offensive tricks. She has been courted by just about every school in the country. There is not one Top 5 program that does not have a interest in her. She is the compete package and is not even close to physically, what she will be in the coming years. Once she gets stronger, she will be a once in a lifetime player. Her passing ability to off the charts in the half court or in transition. Her length makes up for her lack of foot speed. Her length is just murder, but so is her handle. She can easily slide to the Point Forward position. This my friends is  A POWER 5 IMPACT PLAYER first option player one day.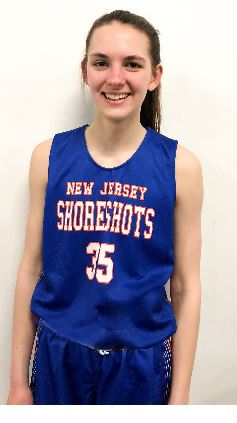 TERESA HAIGH-6'0″- BISHOP GUILFOYLE CATHOLIC HS- SWING
She is the daughter of St. Francis Pa Head Coach Joe Haigh. Her mother was a star player at Notre Dame. She is a combination of talent, IQ and next level skill sets. When she plays with the Shoreshots they become almost unbeatable. She has length and toughness that is off the charts. Her ability to shoot the ball should not surprise anyone, if you have seen her fathers teams play. Her size allows her to shoot over the top of small wings. Her first step off the dribble is insane for somebody of her size. But its her ability to play so physical that makes her special. She can guard centers to point guards and more important can play all those positions on offense. She brings a little of every thing to the table.  If she played in the Shore she would be a Top 3 baby and top 5 in the state….yes that good. Her father will need to do the greatest recruiting job ever to sign her. He would be wise to get a bigger job say at a Power 5 or high major. She is an elite defender and understands team defense. This is a young lady that will be a impact player that day she sets foot on a college campus. She has a college body RIGHT NOW.…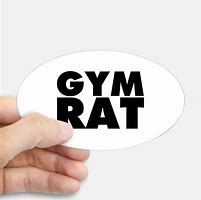 ALLIE MCGINN- 5'11"- STATEN ISLAND ACADEMY- SWING
"I'll let everyone chase all those other 2021's Shoreshots. I want Allie McGinn, she's going to be the best player in that class"  D1 Head Coach
Those are strong  words indeed by a D1 coach. He just may be right because this is another insanely talented versatile player. Her size will shock you because she is just under 6'0". She started as a freshman at New York Powerhouse Staten Island Academy. She is a built like a race horse, tall, long and lean. Her ability to get to the rim is so next level. She is murder in transition and has elite quickness. This is a future 4 year starter in college. Here is the reason why? Toughness off the charts, ball handling skills off the charts. Ability to get in the lane and finish…ELITE RIGHT NOW. She is a very capable player maker in traffic or in space. She has improved her shooting and maybe more importantly understands shot selection. She is a GYM RAT who travels sometimes 2 hours for a workout or practice. She has an elite attitude towards coaching. Super competitive nature and plays with a real edge. SHE IS THE MOST VERSATILE PLAYER ON THIS ROSTER. She is a slasher who can fill up a box score in a number of ways,….she has offers on the table and a special note for college coaches, she is on the fast track and is taking visits NOW…a possible high major player… SHE IS THE REAL DEAL….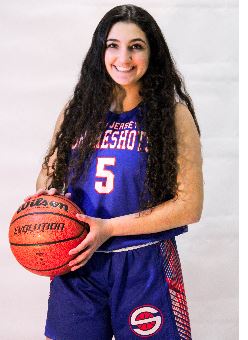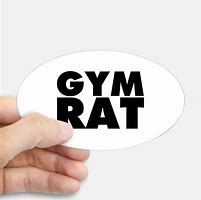 ANTONIA PANAYIDES-5'8″- RED BANK CATHOLIC- COMBO GUARD
Some of my freshman AAU highlights!! @ShoreshotsGirls @CoachTinyGreen @eallentraining https://t.co/HEyIFCjBkl

— Antonia Panayides (@AntoniaPanayid2) June 19, 2018
She may be the least know of the players on this team. It may account for her development and why she plays with an edge. She is next level tough and a big time physical defender, that can defend all three guard positions. She plays angry on offense and defense… The biggest change in her game? She has willed herself into a shooter though hard work with shooting guru Mary Beth Chambers. She is a Mack truck in the lane and is totally committed to becoming a better player. She has already received interest from D1 schools and this despite getting very little time for the Top 5 RBC team last season. That will all change this coming season. She can handle the ball and always plays with purpose and pace. She has seen elite competition for years and more importantly has embraced it. She is ULTRA COMPETITIVE. She is that rare young player that can finish in the lane against bigger competition. She is that rare guard that takes great pride in rebounding and winning 50/50 balls. She will wear a D1 uniform in 3 years.  She is far from a finished product. Patriot schools are knocking at the door for good reason… with all the attention the Shoreshots receive it hard to call a player a sleeper…but she could be a steal.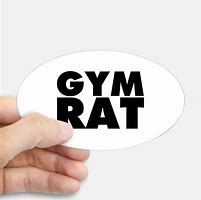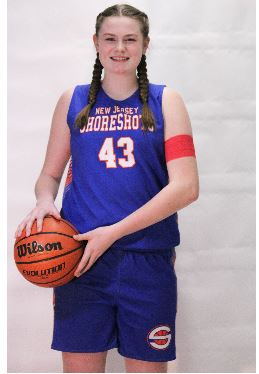 ALLY CARMAN- 6'4″- RED BANK CATHOLIC- CENTER
She will be one of the most recruited post players on the East Coast the first day she enters high school. She is 6'4″ in bare feet. She also is not just another tall girl. She has elite hands, and skills sets. She has a jump hook with both hands in the lane. She has a touch of a guard in the lane.  She has an up and under move. She spins and moves in the post for position. She is a active rebounder and defender. We are talking about a rare talented player. She also is a unicorn, in that she is a big player that is a GYM RAT. She lives in the gym, sometimes up to 6 hours a day. Her father was a former NFL player. Her mother is one of the All Time Great Players in shore history, that played at Power 5 Georgia Tech. So it's no surprise her daughter already has Power 5 offers. She will play for what most people don't know, the best post developer in the state. Check Joe Montano's track record with post players. She makes free throws and as competitive as it gets. She will be the most dominating big in the state one day. She allows you to coach her hard and is 100% willing to learn. She has played against D1 post players with size and they have been mentors to her. She folks is a future Power 5 and Top 50 player one day.…bank on it. She has not touched the surface of what is will be one day. Think a bigger version of Seton Hall, SJV and former Player of the year Kimi Evans….SCARY RIGHT?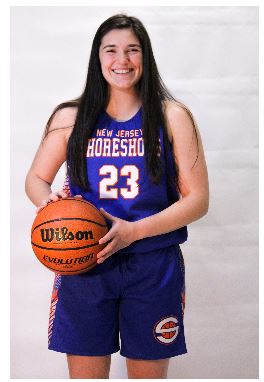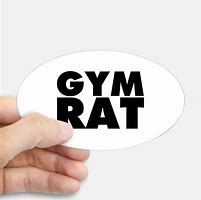 ALLISON WATERS- 5'9″- MANASQUAN – SHOOTING GUARD
This is an elite shooter with range…as in the parking lot range. She also is a rim finisher in traffic. Elite offensive player transition, who understands that running the floor matters.  No player has had a longer road to get where they are today. She is a mega GYM RAT and is a classic grind it out player. Her handle has been known to put players on skates. She is Profiling as an elite shooter with a smooth stroke. She is a solid ball next level ball mover and floor spacer. She get out in transition and this is what makes her even more valuable. Last season she played on the state champion Manasquan team. It has paid off, because she had made big steps in the past 3 months.  She is a program player 100% in that she is a leader off the court with her Shoreshots teammates. Her attitude is elite as is her ability to respond when corrected. This is a player you can COACH HARD AND SHE WILL NOT FOLD.  She is projecting as a D1 shooter for mid majors and has already received interest. Three years from now, she too will be wearing a D1 uniform because of the work ethic and ability to get buckets. … another talented baby and glue player for talented teams.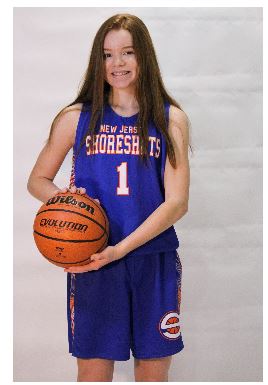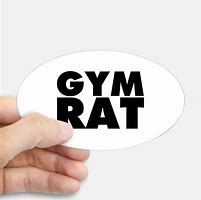 CHOLE TETER ANOTHER MEMEBER OF THE 2021 SHORESHOTS INSANELY TALENTED CREW https://t.co/6iAzoPRkvO

— ellonya Tiny Green (@CoachTinyGreen) June 18, 2018
CHLOE TETER- 5'8″-RED BANK REG HIGH SCHOOL- SHOOTING GUARD
No player was more of a surprise last year than Miss Teter. Anyone who says they saw her rise, is not being truthful.  She was HOOP GROUP 1ST TEAM ALL FRESHMAN, that alone will secure her future D1 status. She has taken another big step this spring. She has added the three ball to the best hop cross in New Jersey, this side of Lola Mullaney. She is an rangy defender and pressures opponents with her length and foot speed. She is very coachable, plays hard and is very active. She was all freshman because she preformed in big games against big competition. She had buzzer winners and big steals last season for RBR. She is an electric passer and is another player on this team, that is lights out in transition. Her Mobility makes her a next level rebounding guard who has a nose for tips and loose balls. She is old school throwback player, in that she is a classic dribble break down player, who can become a slasher when she needs too.   She has the ability to beat opponents off the dribble and is an elite one on one player. She is a D1 lock who seems to be getting better and that could rise her future projected level of play. Big time attitude, family and student, this is a player who has willed herself to elite status…Patriot and Ivy's… special ALERT…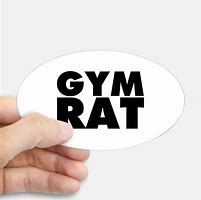 MADDIE MCCREA-5'11"- ALLENTOWN HIGH SCHOOL- FORWARD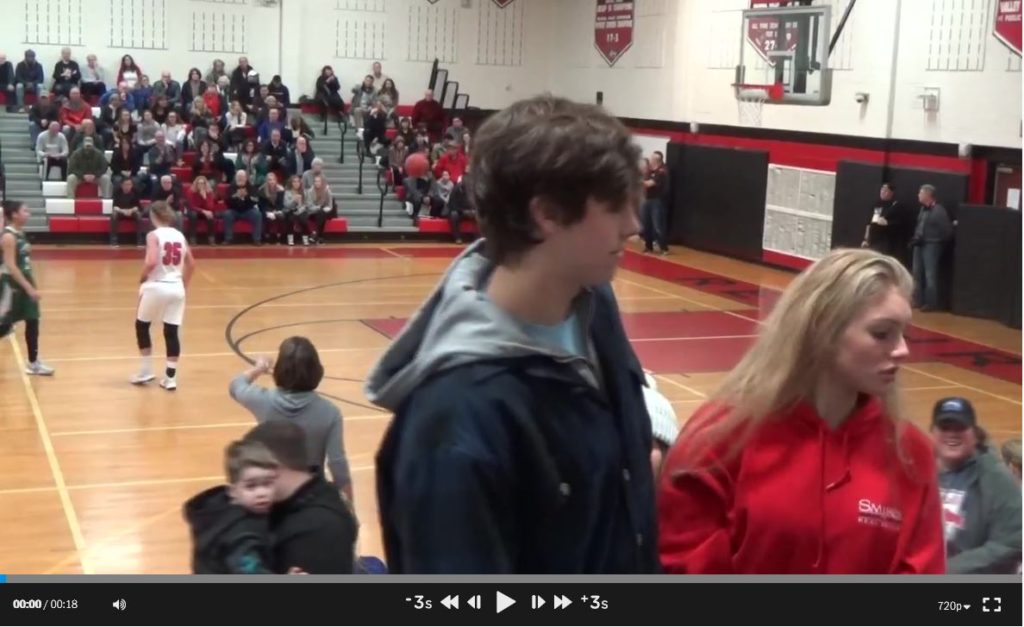 https://app.krossover.com/intelligence/reel/315795 (click link)
This is the one true sleeper on this team. She is warrior and that's why she has the nickname "MAD DOG". She seems to outplay anyone in front of her. A rugged consistently. Does not need tons of touches to be effective. Last season as a freshman at Allentown High School, she shocked everyone with her outstanding play as a starter. She had breath taking games this past season. She is a very mature player, who is an elite rebounder in traffic and talented passer. She rebounds outside of her area as well as any young player I have seen. This is a player, who doesn't look the part but is a academy award winning player. She can step out and knock down jumpers or get to the rim and finish….she GETS TO THE FOUL LINE. She is a worker and does all the dirty work for this team. She sets killer screens and runs in transition like few babies do for easy buckets. She is sneaky as in real sneaky athletic.  Her feel and basketball IQ is special, rarely if ever makes mental mistakes. Make no mistake,  move her into the Shore Conference and we are talking about a possible All Freshman type player. Plays much better than her size and can defend and post up bigger players. THIS IS A FACT OF FACTS…FUTURE D1 PLAYER
NEXT WEEK….