---
In the end its Towson University in Md. In the end it was the Colonial Athletic Association. In the end it was about picking a school like herself… BRIELLE BISOGNO is a winner and so is TOWSON UNIVERSITY.
Brielle Bisgono slide show https://t.co/s7BNbqJkqB via @YouTube Congrats to "SWEET B"

— ellonya Tiny Green (@CoachTinyGreen) February 22, 2019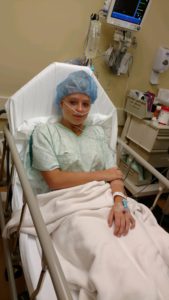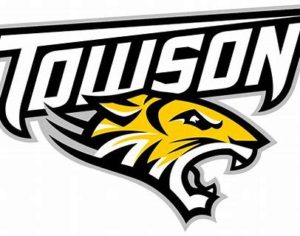 When Brielle Bisogno tore her ACL two years ago. It took her off the fast track. It delayed just about everything in her athletic life.  It slowed down her chase for a state title. Yet she still managed to get a title.  It slowed down her chase for 1000 points, yet she still got a grand. It forced her to watch others like her teammate Jenna Paul, celebrate her D1 status by signing at Colgate. She watched as her former AAU teammates and other Shore players sign at D1 schools. Her ACL injury slowed down her recruiting process. But in the end like everything else, Brielle Bisogno got what, she wanted, the right school to continue her education. It just took her longer..kind of like  how it took Towson University, a little longer to turn its program around.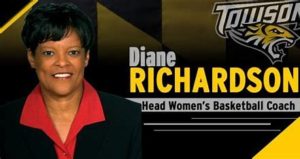 Towson University has built a rough and tumble program it seems over night. It just took them a little longer because it took longer to find the right person. 2nd Year Coach Diane Richardson is that person. She also has  shrewd and aggressive assistant coach named Zach Kancher. Both have gotten it done at every school they've coached at. Both understand to be the best, you have to recruit the best. The Towson staff has bet on themselves, because they know how to build a winner. If  you know anything about the CAA, then you  know its a conference loaded with talented players and coaches. Every team has players who can get buckets.  Towson even has one that can dunk. It's a conference with big time facilities and great academic institutions who have lots of history.  TOWSON is the 2nd largest school in the state. The  facilities are off the chart. They play currently in a stunning area. The administration and the school president are totally committed to building a 1st class athletic department. Now Towson is working on the basketball  history part. They have a legitimate chance to make the WNIT of beyond, that has never happened in Towson history.  They are working on one of the best turn arounds in women's basketball. Towson won all of 4 conference games last year and went 9-21 overall. This year they have already won 15 games and are 9-4 in the CAA. They still have 5 games left, the CAA tourney and post season…. Folks that called getting it done.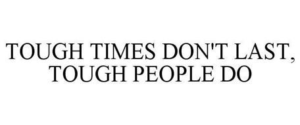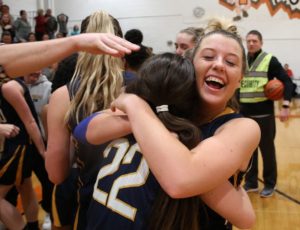 During  her recruiting process, when other schools tired to get Brielle Bisogno to sign, she wouldn't. She had worked too hard to settle. Its not part of her DNA to settle. It's why she didn't take the bait when people told her to visit other D1 schools. Those schools just didn't feel right. TOWSON  UNIVERSITY feels right. It feels right because they play a up and down style of play. It feels right because the staff really got to know Brielle Bisogno and her family. It feels right because at every level of basketball Bisogno has won. If it's true the best  Predictor of the future is the past. Then this is going to be a great marriage. Everything that the Towson staff has touched in the past has turned to gold. Right now that exactly what has taken place at Towson. Coach Richardson in one year has her team contending  for championships and Bisogno wants to help her win more than one.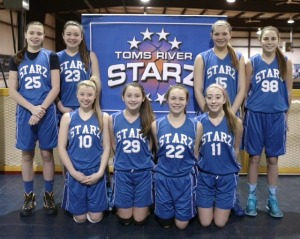 Everyone likes "Sweet B" Bisogno. It's because of her infectious personality and fierce loyality to anything she's  a part of. Brielle Bisogno will run though a wall for a teammate or a coach. She is insanely competitive. Its been that way,  since the day that I meet her. She is that kid who will do anything to win a game.  Take a charge , dive on a loose ball. Defend the other teams best player, take and make the big shot.  She is a player who has always been about team first.
It's why her being the last D1 player in the 2019 class to commit is not surpring because she has never put herself a head of others. Every AAU team she has played on has been a growing experience and meeting new friends. From her days with the Starz to playing with Jersey Shore Elite last summer. Brielle Bisogno is everything a coach dreams of on a basketball coach. Now TOWSON UNIVERSITY is getting ready to find this out.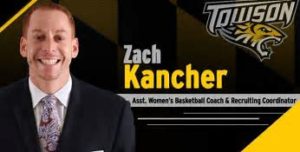 Here is what I told Brielle Bisogno about the recruiting  process. Some less talented players are going to be rewarded before you. I told her, she was a year behind everyone in the process. But the good news was that she may be the best senior point guard in the 2019 class.    Towson Coach Diane Richardson is all about building relationships. Towson has already created real relationships with the biggest players, coaches, AAU movers and shakers in the Shore Conference  and around the country. They are creating friends in all the right places. Towson is one of the most diversified schools in Maryland and welcome students from all walks of life. Brielle Bisogno will now be one of the students.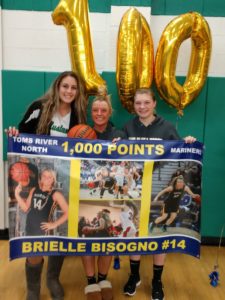 Brielle Bisogno didn't recover fully from her injury until this fall. Yeah she showed flashes in the summer. But it wasn't until the fall that we  started seeing the spins moves again with pace and a finish, the show stopping behind the back passes, the mad dashes to the rim. The tough  physical defense and the consistent shooting return. It wasn't until the fall that she became what she was before her injury… the best point guard entering the 2019  class as a freshman. Do you know why the Towson University staff signed Bisogno? Because they knew the same thing. They have out recruited and out evaluated everyone when it comes to Brielle Bisogno.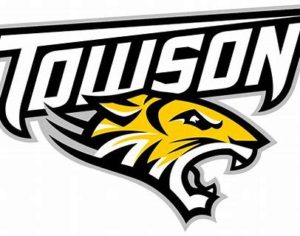 Brielle Bisogno's dad Joe is a old school dad. He is tough and expects his kids to be tough. When Brielle was coming off her ACL injury. I told him maybe she should skip the summer. He said "no" she needs to get back on the horse. He took her the the track and made her run. He hired a strenght and condition coach. He wanted his daughter to make it  back. But more importantly he WANTED HER TO WORK TO MAKE IT BACK. Joe Bisogno wanted his daughter to earn everything. Now that's exactly what she has done. Her entire family know this journey has been no bowl of cherries. They have heard the whispers and felt the jealousy along the way. There say tough times don't last …only tough people. Well the Bisogno family are tough people…hence the reason Brielle is off to Towson University.
It took real confidence for Brielle Bisogno to walk away for other scholarships, while waiting for the right school. The old bird in the hand over the bird in the bush theory didn't  sit well with Brielle Bisogno. It took real toughness to watch friends, she has played with and against get settled on there next journey. It had to be hard hearing the whispers from the haters, saying she not going anywhere. It had to bruise her ego, having people constantly asking where you going to school? You see Brielle was going to wait another week before announcing her choice of college. But after all the paper work was done. She decided to make it public, so others could celebrate with her. To stop the questions and end the suspense. So "Sweet B" Bisogno is off to Towson University. Now there's no more questions or waiting….Brielle Bisogno has joined the D1 party!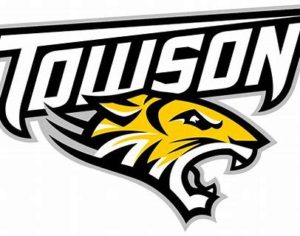 I have coached and trained  a lot of kids over the years. I can say with 100% certainty nobody has been like Bisogno . Nobody has ever had more fun playing basketball or being around there peers more. BISOGNO makes basketball a game you want to play … it just more fun with her! It's hard to yell at her because of that smile. She always greets you with a postive vibe. It's why when she is on the court its strange. She plays with this edge, that you either have or you don't. It's edge that brings fire to her teammates, fans and coaches. It's a edge that makes it impossible not watch her every move during a game. Brielle is entertaining folks, she is Miss Excitment.

This year, believe it or not was a tough year for Brielle. Waiting so long to choose a school. Playing on an inexperienced team. Playing her last season together with her partner in crime Jenna Paul. So much greatness and  promise was expected from these two 4 years ago. It strange to think they will both be going there own way soon.  They have played together since 4th grade. They have tied to the hip as they say.  Both delivered on the promise in a big way. Now the two and there families will get one more celebration together . Now Jenna and Brielle  are off to play D1 basketball….. While I get to give Brielle "sweet B" BISOGNO a big poster to hang in her house as a reminder of just how special she is…I love you "B" CONGRATS!

Tiny Green
TOMORROW....