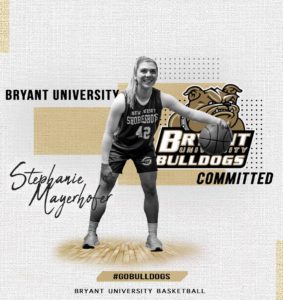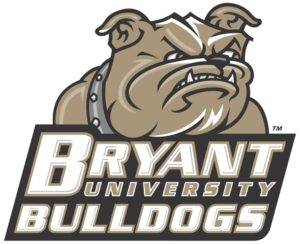 There is one thing that every kid can do, when trying to make their dreams come true…and that's to bet on themselves. There is nothing more important than a player believing in themselves. Sunday afternoon, STEPHANIE MAYERHOFER put the cherry on top of her biggest goal. She gave BRYANT UNIVERISTY  a verbal commitment. Thus joining the 1.1% of high school girls in America playing Division One basketball.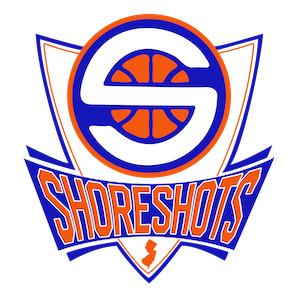 Stephanie Mayerhofer, did not have a silver spoon on her way to Bryant University. She has always had to work harder than everyone else. When her 4th grade team won a Mid Monmouth championship, she did not even into the game. When she played AAU basketball, she was never given the advantage of others, like a mom or dad taking care of her playing time or opportunities.  She didn't have anything built in before she arrived at Middletown South High School. She didn't have a buzz surrounding her. She had to work her way though the crowd. There are few that thought Sunday, would ever happen for Stephanie Mayerhofer. She had been told so often that others were better than her and she was not good enough. It's a good thing Mayerhofer did not listen of believe in those voices…Stephanie Mayerhofer was betting on one thing….HERSELF.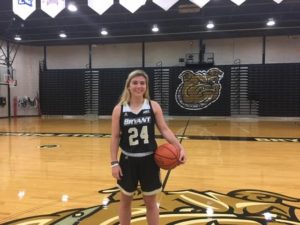 There are hard workers and then there is Stephanie Mayerhofer. She simply believes, she has never done enough. She has that ability to show up everyday. She has those intangibles the great ones all have. Stephanie Mayerhofer is never happy with the amount of work  she puts in daily. She never believes there is not more to do. It's what that has separated her from so many other kids. She knows what it like to be a second class citizen in the basketball world. She knows what it's like to be denied a opportunity. She also used these insults as fuel and it gave her energy. You see every time a AAU passed on her or coach questioned her ability. It simply made Stephanie Mayerhofer work harder and give a little more than all those around her.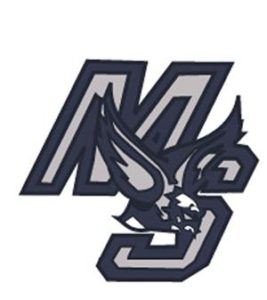 It was two years ago when Stephanie Mayerhofer started to become different. It was two years ago that she went from being  just another player on the Middletown South roster to one of it's best players. During her sophomore year Stephanie Mayerhofer had  the best season of anyone on the roster. She was so good that she was named the HOOP GROUP MOST IMPROVED PLAYER.  It was a sign that Stephanie Mayerhofer was starting to become something speical. It gave her the confidence that she could dominate games. That she could carry her team at times. One thing was clear, she played her very best against the best competition. I believe it was because Stephanie Mayerhofer had something to prove. It was her game against Manasquan that I believe was the real turning point. It was in this game, that she took over the game and seemed unstoppable, so much Manasquan was forced to move PLAYER OF THE YEAR Dara Mabrey to guard her. It was a real sign of respect and proof that Mayerhofer was on her way.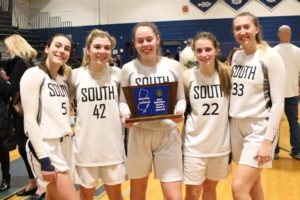 Last season Stephanie Mayerhofer checked off another goal by winning a state championship at Middletown South. She also had took another set forward as a player. She seemed to improve in every area of the game. But sometimes it about perception and not reality. Because there were still those who doubted Stephanie Mayerhofer. They said she was too small and not a pure point guard. They said she was not athletic or quick enough. What they forgot, is Mayerhofer's heart, just may be one of the biggest to ever wear a uniform. They forgot that you never tell Stephanie Mayerhofer she cannot do something. Once you do, it becomes her rocket fuel. It's why in the Atlantic City live recruiting period, she put on a show. She was everything, she and her parents knew she could be in front of college coaches. Stephanie was the best player on the floor with and against all those Division one players. It was a message from Stephanie Mayerhofer, the message said, STOP DOUBTING ME….because it only makes her better!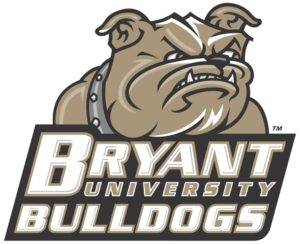 This has truly been a journey for Mayerhofer from the day she started playing. Her uncle is  former college coach, Mike Rice who has been hard on her. He has pushed her to the edge and Stephanie has responded, every step of the way. Her mother has been there to wipe away the tears and tell her to continue on her journey, when things go tough. She remind her daughter that dreams require lots of work and ups and downs are part of the deal. It's a mother's love that is needed when the journey is such a difficult one. It was her mother who made Stephanie pause about her decision when the Ivy schools started to check in. Mayerhofer is a big time student and could attend just about any school. So her mom wanted to make sure it was right. She wanted to make sure that there would be no regrets. She wanted to make sure if Stephanie was going to walk away from a Ivy school, that she wouldn't look back….STEPHANIE HAS NOT LOOKED BACK FOR A MOMENT.  Mothers make sure children don't rush but rather take their time. It's a good thing and Stephanie took her time and got it right.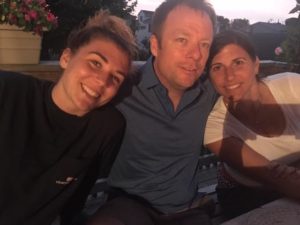 Nobody gets to the division one basketball level alone. Many people play a role, those roles may change from day to day, year to year. But Kenny Mayerhofer's  role in his daughters athletic life has never changed. He has been the rock that every child needs trying to do the impossible. Kenny Mayerhofer is his daughters Superman. He is the Superman, that never allowed his daughter to accept being treated as a 2nd class basketball player. He is the Superman, that shot with daughter and told her anything is possible.  He is that Superman who told his daughter, listen to your heart. Don't pay attention to what others think. He told his daughter…the person who matters most, believes in her most…her dad!.  Kenny Mayerhofer refused to allow his daughter to ever doubt,  what she was capable of achieving.
"I have seen many kids over the years fulfill there dreams. Division One basketball is what every player dreams about  at some point. But most know that it's just a dream. But Stephanie Mayerhofer since the day I met her, wanted her dreams to be her reality. I personal knew her dream would come true. I knew because her passion was unlike any kid I have ever seen. She has refused to accept failure. Her road to D1 has been the biggest climb I have ever seen. She has had every area of game challenged. She had her emotions, skills and talents put to test more than any kid who has moved on to the Division One level. I can tell you, almost every kid I have known in her situation, has settled, given in or worst admitted  they could no longer do the work, stay on the grind or live with the broken heart moments anymore. They simply stopped believing and dreaming. Stephanie Mayerhofer ability to get off the floor has been remarkable. Her ability to fight though disappoints have been incredible.  It's so nice to see such a wonderful kid, make such a wonderful dream come true. The entire Mayerhofer family can serve a model of how to stay strong, support each other and BET ON THEMSELVES!….Congrats to Stephanie Mayerhofer and BRYANT UNIVERSITY….it just seems so right".

Tiny Green
NEXT WEEK CAMP STARTS…SPOTS AVAILABLE