The long wait for St. Rose is over… Mary Beth Chambers has been named the new girls basketball coach. When St. Rose and Joe Whalen decided to part ways after 5 very successful years. There really seemed only one name, that made sense; to take over the program…MARY BETH CHAMBERS.
The St. Rose community is very familiar with Mary Beth Chambers. She not only played for St. Rose, she also won a State title in 1977 (catholic schools were not allowed in SCT). She went on to Kings College where she is the All Time leading scorer. The Mary Beth Bowler, Award is given to the most outstanding senior basketball player every year in her honor. Coach Chambers daughter Kasey who graduated from U-penn this year after winning consecutive IVY TITLES and now an asst coach at George Washington Universit, also played at St. Rose winning a SCT TITLE and State title in 2012
The hiring of Mary Beth Chambers will usher in a new era of basketball at St. Rose. Coach Chambers is best known for her powerhouse AAU teams. Her teams are best known for playing more like a college team. They are routinely year after year, that rare AAU team that shares the ball and play as a team. Her teams always make  "getting better and improving the focal point of the season" She is also known as the best shooting instructor in New Jersey. Her list of D1 players (33) is too long to list. Her reputation among college coaches is impeccable. Her word is the gospel by all coaches at the next level. This is a coach with a proven track record as a coach and more importantly as a person.

1. Gone will be the St. Rose AAU TEAM. Many parents and players did not want  to play year round together. This led to many players forced to leave there AAU team and great frustration among many. Now players, will freely choose to play for the AAU TEAM of their choice.
2. Look for St. Rose to return to playing a powerful non conference schedule in state. Gone will be the empty gyms at St. Rose as Top ranked local teams will return to St. Rose. While it certainly result in more losses, playing top teams will bring real excitement back to the regular season.
3. Look for St. Rose to play a deeper rotation. Coach Chambers is a big believer in making everyone from the freshman team to the varsity team feel part of the program. Padding stats will certainly be a thing of the past. Look for Chambers to change the culture of the team offensively. Sharing the ball will now become a staple at St. Rose. One or two players will no longer gets the loin's share of the shots. Look for Chambers to ask her players to share the wealth.
4. There is no question with the hiring of Mary Beth Chambers, St. Rose is getting a compassionate and nurturing coach. In what can only be called a stressful atmosphere at times at St. Rose. Look for Chambers to bring a claming affect both on and off the court. Retaining asst Coach Raheem Carter was a brilliant move as well.
5. With lost of seniors and leaders Alex Pendergrass, Jen Louro and Ellyn Stoll. St. Rose will have some big shoes to fill. But they return 3 D1 starters and have great talent on the bench returning. No question Coach Chambers will take advantage of these assets. Look for St. Rose to be Ranked Top 5 in the Shore Conference  and a Top Ten team in the state.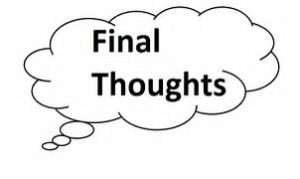 This was the only hire for St. Rose. First I believe that St. Rose needed a female presence on the sidelines. In Mary Beth Chambers, they have not just hired an elite coach. They also got a real menor and role model for years to come. Next Coach Chambers has a real realationship with not only the current St. Rose players, but with the Alumni as well. Her friendly open personality will no question bring Alumni back to the school. St. Rose will certainly have a a change of culture, with Beth Chambers running the show now. Look for a smooth clean transition with a relaxed, working; fun teaching environment. This was possibly the best hire in the state of NJ, we have seen in the past ten years.