It starts with a very simple word called "CULTURE".  SJV has a culture unlike no other. It's starts from the top, where Coach Dawn Karpell has created an environment  no other program can match. It's a place where everyone is expected to carry their weight. It's a place where you play with the best and against the best. It's a place where you also beat the best. Last night the SJV CULTURE took out the #1 Team in the country  LUHI. They did it by just doing what they do better than everyone else. The imposed their will and CULTURE  on LUHI. We are truly getting to the point where Coach Karpell and her SJV program are running out of dragons to slay. Last night just may have been the biggest dragon of all…. but then again the best CULTURE OF ALL IS HARD TO BEAT!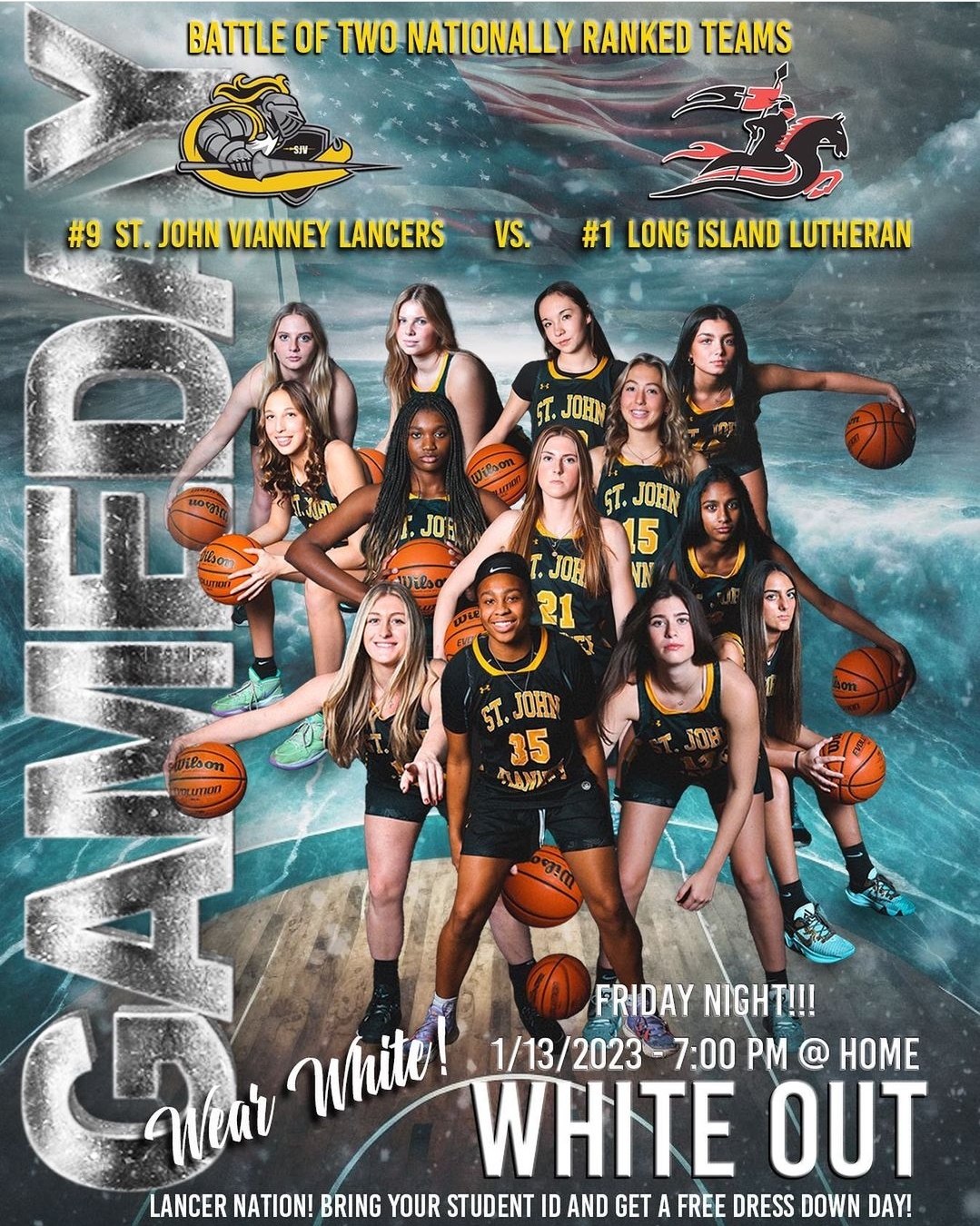 When you attend SJV, you don't worry about personal goals. You worry about doing the impossible. You worry about winning Chips. You worry about beating the best of the best. Last night SJV beat the best of the best. They did it by doing what they always do, sticking together and believing their style and a culture is ever lasting.  That style which means your player rotations  does change based on am opponent. The pressing and forcing turnovers is the identity that always remains the same. Every player plays their role to perfection. This is what Coach Karpell has created over the years. A place where players know being part of something bigger than them themselves is what makes SJV like no other culture. It's also a place when they do things other programs only dream about. SJV deals in reality and last night they gave LUHI a dose of that reality.
When you play at SJV you watch other players and programs put up stats. You watch the media crown players.  ZOE BROOKS, puts up stats like the 30 points she did last night. But she also played lock down defense and was a grown women on the offensive boards. But Zoe Brooks does more than stuff a stat sheet. She wins and she wins the big game. ZOE BROOKS wins "CHIPS" and "BIG GAMES" . Yesterday she showed why she the best player in the state of New Jersey. She showed she is at her best in the biggest moments on the biggest stages. She showed that she is a leader, giver and one of the biggest winners in girls basketball history. Those stats you ask? That's just window dressing before and after the show…last night she gave us an Academy Award Winning performance.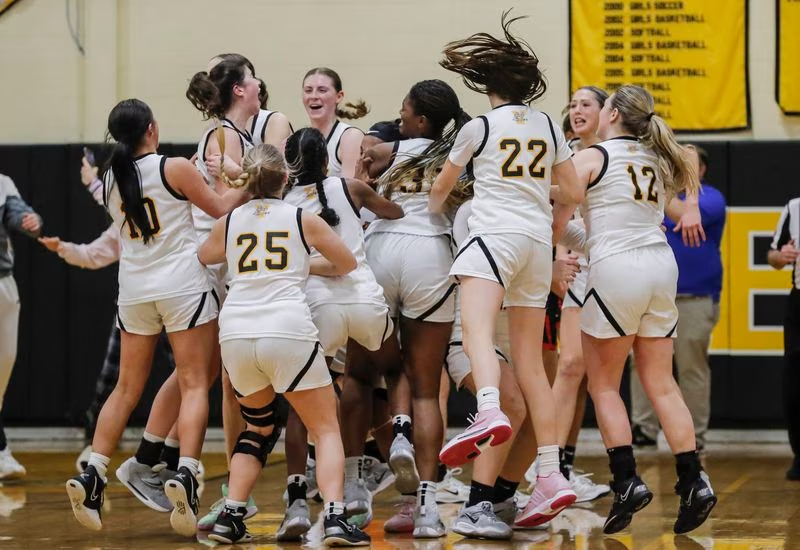 Janie Bachmann  could be somewhere scoring 20 points a game. Having people talk about how she is one of the best. But instead she is  at SJV playing with the best against the best. Instead she is doing things like being the best rebounding  guard in the state. Playing defense and turning the likes off on major star guards. She is too busy making big plays, it seems every night. JANIE BACHMANN knows in high school, so much is about sharing the wealth and everyone getting a trophy. That's why it's so hard for so many to admit she is one of the best in the state of New Jersey. Last night she once again proved she is the total package. She is a big play maker and big dream maker. She wins "BIG GAMES and BIG CHIPS"  if you have any doubt about this…please see last night!
Julia  Karpell is too good for words. She is the best passing wing maybe in the state. She has a gift for making big shots on big stages. She loves pressure and it's why she to walked to the free throw line and made free throw after free throw late in the game  last night. She closed the door on LUHI. She had to take over point guard duties last night when SJV ran into serious foul trouble, no problem. It seems nothing is ever a problem for Julia Karpell. Not once did she lose her composure last night. That's because Julia Karpell is one of the 5 best players in the Shore Conference. She knows that, her mom knows that, college coaches know that and now….LUHI KNOWS THAT!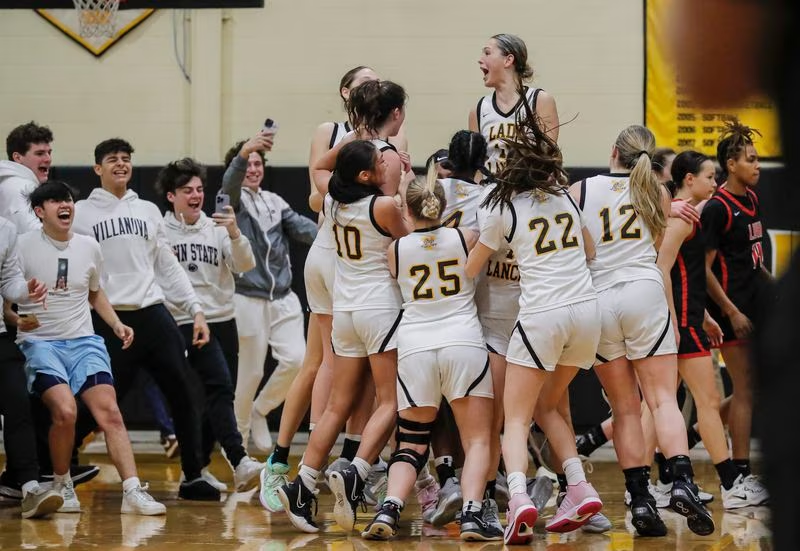 BRI DELANEY and ASHKEY SOFILKANICH are both playing D1 basketball next year. They both play defense like there already at their D1 schools. They don't read their names in the papers, that's for other folks who are not winning chips and big games on the big stage under the bright lights. They read their names on banners, rings and Chip Trophy's,  not gift Trophy's. Bri and Ashley are two of the best reasons why  SJV wins chips and beats the best of the best. Like the  #1 team in the country. They don't care about hype, they care about truth and the truth is they are are both among the best players in New Jersey. So keep your hype and wealth sharing, over blown stats and fake awards to yourself. Bri and Ashley are too busy making the history and doing historic things.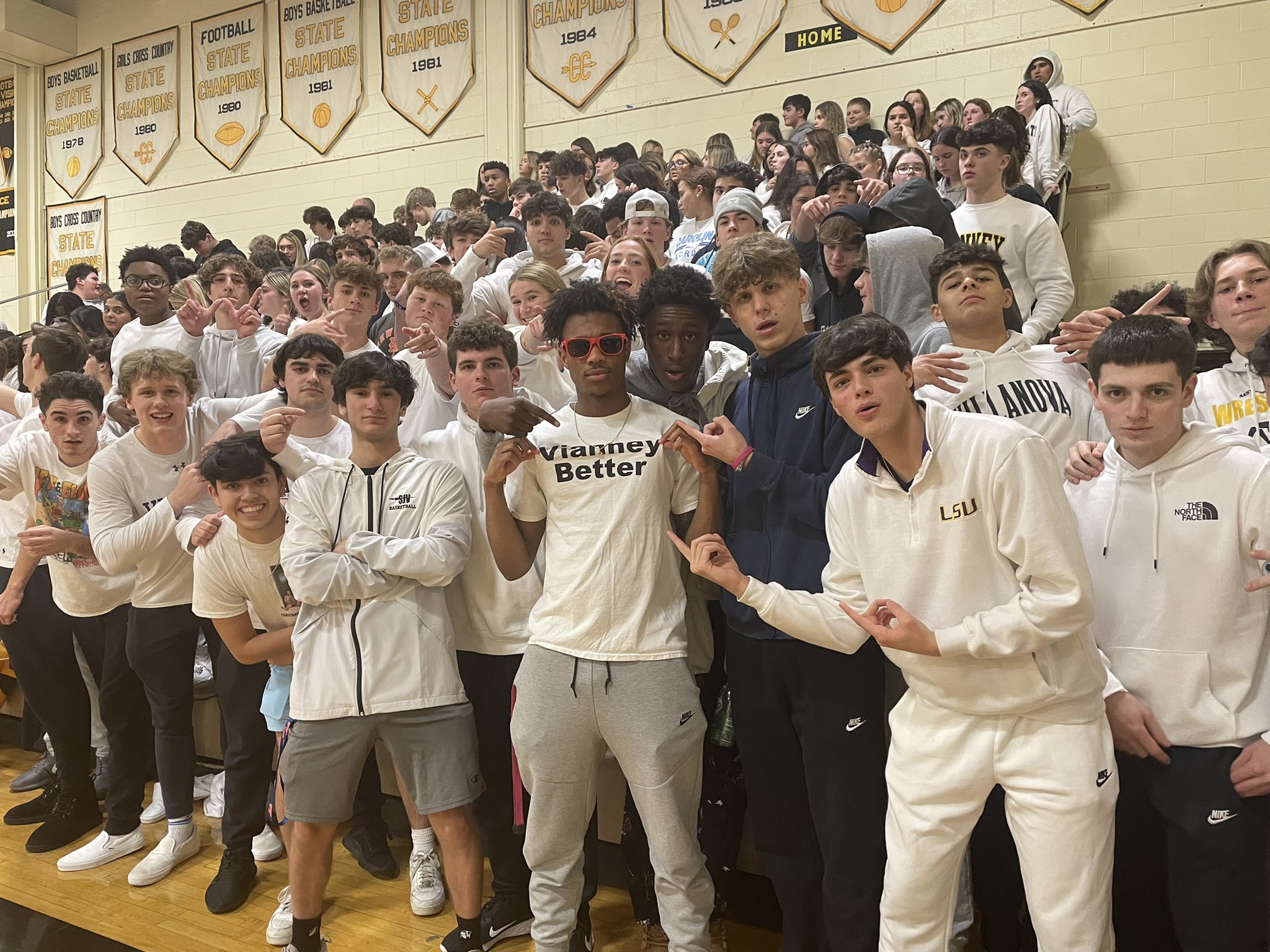 MADISON  KOCIS and ALEENA DINKER are babies and fearless. They knew SJV  provides no promises when they decided to take on the SJV challenge.  They knew SJV is for real ballers, they know if you can make it there you can make it anywhere. Yesterday  Coach Karpell  trusted both her young studs in the biggest of moments on the biggest of stages, in the biggest high school basketball game being played in the country last night. KOCIS and DINKER delivered for SJV. They did it all, with big shots, big passes, big rebounds and big plays. You see at SJV the babies know, you don't get fake points or hyped love. What you do get is to compete against the best of best in big moments , real moments,  like yesterday. These two are the future and will continue  the CULTURE  of SJV. Last night they showed us why SJV won't be done winning chips anytime soon
🚨SJV upsets #1 team in 🇺🇸!!!🚨

An epic moment for NJ girls' basketball. Zoe Brooks scores 30 and the Lancers' defense was incredible in a 59-48 shocker over Long Island Lutheran and a court storm in Holmdel!

Full coverage tonight on JSZ@SJVLadyLancers @zoebrooks35 pic.twitter.com/BuHYKLyX98

— Jersey Sports Zone (@JSZ_Sports) January 14, 2023
Mikaela Hubbard has been doing what she has always done. Come in games and where teams down. It's a role she has perfected. Charlotte Bradley  is new to this role. Both played their roles yesterday. Both did what all SJV players do, make contributions to the team that do not make it to newspapers and blogs. Yesterday they once again  set the table for the SJV starters. So that  late in the game teams beg for mercy.. You can only get kids to fill this role in special cultures. The Cultures that win big games on the biggest nights of the year. Hubbard and Bradley will have a story to tell their grandchildren one day. It's a story of how they help beat the #1 team in the country.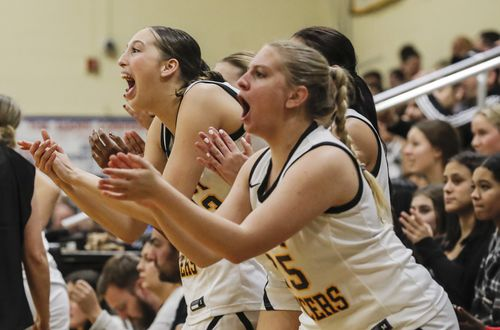 The SJV bench? You know the players who never set foot on the court yesterday.  Well if you don't understand CULTURE  and what wins CHIPS. They watch the SJV bench. They are worth  points to the team. Not just in practice but with their support. They cheer, clap and their  belief  in the SJV CULTURE is MARROW  DEEP. They are the reasons SJV just looks different, plays different and are different. These kids know their value and play their roles without drama and love being part of the greatness known as SJV! This is hard stuff to find these days. But then again the SJV's  culture is hard stuff to find these days as well
THAT BEATING THE #1 TEAM IN THE NATION / WINNING FEELING!!! 🇺🇸🇺🇸 pic.twitter.com/avxAbTBzEG

— SJV Lady Lancers Basketball (@SJVLadyLancers) January 14, 2023
SJV beat the #1 Team in the Country long before last night. They beat them years ago when Coach Dawn Karpell was hired to bring back a culture  that had been  lost along the way somehow, well the best culture in New Jersey, just beat the best team in the country.

TITLES  AND  CHIPS…kind of like death and taxes..
MONDAY MLK CLINIC
SAY WHAT?!?! School's out Basketball Clinic‼️
Where ya gonna be Monday January 16th? We will see you bright & early…🏀💪🏽 @TinyGreenNBS
.https://t.co/nGVqWhV7OA
.#nodaysoff #mlkday #gettourgameon #earlybirdgetstheworm #callingallballersshotcallers #thatsright #rebound pic.twitter.com/HGPJLQSxum

— Hoop Group HQ (@HoopGroupHQ) January 10, 2023