With the AAU season in full swing, I will SPOTLIGHT the top teams and players in Central Jersey. Today I will spotlight The 2022 NEW JERSEY BELLES, coached Ellen Masonious.  This is a young team, with talent in every position.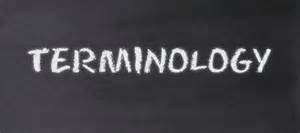 Before I start I would like to clear up a little terminology. When I say a player is a lock Division one player that means a player has a offer on the table or I believe will have multiple D1 offers at some point…key word being multiple. MY TRACK RECORD IN THIS AREA SPEAKS FOR ITSELF…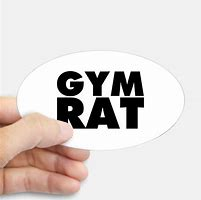 When I call a player a GYM RAT,  that player is constantly in the gym outside there team practices and comfort zone, seeks outside competition and there work ethic is bigger than there ability. These players train against high level competition. I never call a Gym Rat, unless I have seen them against older elite competition and PREFORM at a high level while doing so.  They are in the gym at every turn and seen to always be around. These players will be better in college than high school and can play a level up HIGHER than there recruitment.

I believe you build programs with gym rats

…they have a added value recruiters do not get to see. Gym Rats are tough to find as all coaches know. There are hard workers and then their are GYM RATS.
 
2018 LIVE PERIOD SCHDEULE 
JULY 10th- 12th… USJN EAST COACH CHALLENGE
JULY 22nd- JULY 25th..USJN NATIONAL CHAMPIONSHIP
THE COACH…
ELLEN MASONIOUS-
She is a staple in shore basketball. Her teams are among the best in the state. You cannot measure the impact she has had on the Shore high school  elite programs. Last year alone every player on her 2018 team received a D1 offer. Her teams are made up of hard workers who live in the gym. Her 2022 team is in the gym 4 days a week and she brings in experience coaches like former Rutgers Coach Mike Rice and task master Bob Green to train the 2022 Belles. Masonious has two daughters currently that will be playing D1 basketball. Addie Masonious is a Freshman at Wagner College and Faith Masonious has given ACC Maryland a verbal commitment. 
 TALENT BREAKDOWN
CURRENT DIVISION ONE LOCK PLAYERS–(2)
Projected D1 players- (4)
Special note– this team has an additional 2 DIVISION ONE  fence sitters.
GYM RATS– (1)
CURRENT POSSIBLE POWER 5 PLAYERS-( 2)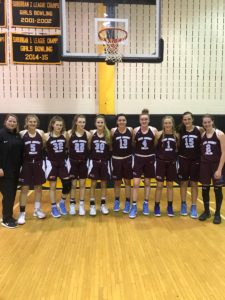 JERSEY SHORE ELITE 2022
KYLIE CAPSTRAW- 5'9″- COMBO GUARD- WEST ORANGE HIGH SCHOOL
Every thing for the 2022 New Jersey Belles starts right here. Her father is a former D1 Head Coach and her mother was star player at Rider College. She has the athletic genes of her mother and the IQ of a coaches daughter.  She is among the best incoming freshman in the state. Her status will draw coaches into the loop during the July recruiting period. She has elite skills sets to go along with an elite attitude, and work ethic. Her ability to score in so many ways makes her special. She is the rare young guard that can also post up and pass out of the post. Her ability to beat opponents off the dibble or shoot the three makes her a difficult matchup. She is highly competitive  and welcomes next level competition. She spent this pass fall playing against some of the best upperclassmen D1 players at NBS, three and four years older and did more than hold her ground….She is a classic GYM RAT (coaches she was the first player to arrive at NBS…EVERYDAY)...current D1 LOCK…HIGH MAJORS AND ACADEMIC SCHOOLS NEED APPLY ONLY.
BROOKE HALLOWELL- 5'6″- POINT GUARD- MANASQUAN HIGH SCHOOL
She could be one of the most underrated players in the 2022 class. She is blessed with real next level vision and foot speed. Her ability to get on shooting rolls from the three point line is very impressive. Even more impressive is her ability to get after opponents on defense. She is very active and plays passing lanes extremely well. She has a winning attitude and a nice IQ for such a young player. She can handle pressure and is excellent facing traps.  She is runs the teams offense and seems to understand clock and situation…RARE IN YOUNG PLAYERS. She is an excellent ball handler and great decision maker in transition. VERY UNSELFISH  and if you are not paying attention you can miss her value. Most likely will see mega time as a baby at Manasquan next season.  She has all the making of a possible  D1 point guard.
SYDNEY HOWELL- 5'6″- COMBO GUARD- TOMS RIVER NORTH
She is one of the most interesting players on this team. She has a strong athletic body. She is very physical and aggressive at the same time. Has shown an ability to score at the rim or the three point line. She is an improving ball handler and is very athletic, she lost time with an injury the past year. But she has battled back and is 100% ready to have a breakout summer. She has a big upside and with the coaching she will receive and the competition she will play, look for a major jump for Sydney. This is a player that could surprise everyone this summer.
DOROTHY LOFFREDO- 5'8″-SWING- MANASQUAN
No player in the 2022 class surprised me more this winter than Dorothy Loffredo. There is only one word to describe her...WARRIOR. Loffredo has nothing short of an elite attitude, a coaches dream.  She is one of the most competitive babies in the 2022 class. She is a freight train getting to the rim off the dribble or in transition. She takes great pride in her defense and is an elite rebounding guard. She has great passing vision both in the half court and full court. She has winning shot selection and plays with real purpose. This year at winter Core Skills, she was THE PLAYER OF THE DAY more than any other player. Plays with real pride every time she hits the floor and is a real teammate. She is a very underrated shooter and plays bigger than her size. Her ball handling will get better over the years because of the work ethic and desire to get better. Coaches would be wise to know she is a legit wing player…NOT AN UNDER SIZED POST PLAYER. She is forced to play bigger opponents in the AAU setting. But make no mistake she is a POSSIBLE D1 wing player in time....ONE OF MY FAVORITES.
MARY-elizab DONNELLY-6'0′ St. ROSE HIGH SCHOOL
Her father played D1 basketball at Davidson U. Don't be surprised if she plays D1 basketball in 4 years. She has everything in place to be a star player at St. Rose. She is blessed with next level length and athleticism. She is quick to the ball and rebounds in traffic on both sides of the backboard. She runs the floor like a deer and is already a big time finisher at the rim because of her elite hands. She has the ability to knock down jumpers to 22 ft. She can defend big or smalls either in the half court of full court. Her mobility is rear for a player her size and so young. She has a real competitive nature and is a willing passer. There is no question in my mind she will be a D1 player in time. She has a chance to be ALL SHORE PLAYER ONE DAY…must see player!
HOPE MASONIOUS- 5'8″- 6TH GRADER-COMBO GAURD-UNDECIDED
She is only a 6th grader, but will be one of the best 7th graders in the state next year. Her skill sets are sick for such a young player. She is blessed with a deadly shooting touch and a next level handle. Hope's basketball IQ for a young player cannot be understated. She is see's the floor and more importantly understands what a good pass really looks like. She understands team defense who truly understands weakside defense. She loves to play and is while very talented is a effort player. There is no question, she is a D1 lock. The real question is what level of play. Future First Team All Shore Player.
GRACE WINN-5'9″- SWING-MANASQUAN HIGH SCHOOL
Coaches this is a kid that will slip under the radar. She broke her hand and missed a lot of basketball. She 100% is about getting in the gym and working hard. She lacks the profile and reputation of some other 2022 kids. But each time I have seen her she play, she has preformed well regardless of the competition. She is tough as nails and give up her body. She runs floor and can get to the rim, she is an excellent 18 foot shooter, who when left open is very confident. She is a solid ball handler and excellent physical defender. She never tries to do too much. She always stays within herself and makes the easy play. There is no question this young lady could SURPRISE EVERYONE.
ASHLEY O'CONNOR- 5'8″- COMBO GUARD- ST. JOHN VIANNEY
College coaches you better pay real attention to what I'm about to say. This young lady is going to be special one day. I believe she could one day be a MM+ plus D1 player. Here is the reason why. She gets better and better every year. Her ability to rise her game against real competition is a telling sign about her. Plus she will play high school at SJV and that my friends means even more development. She has the ability to knock down three's, but what separates her from other babies, is the ability to do it off the dribble. She is a excellent defender, who has a real ability to guard next level type guards. She at times can be too unselfish, but is total murder in transition. Her ability to find teammates on the run is a real treat to watch. This is a next level athletic, talented player with an ELITE ATTITUDE.  She is new to the New Jersey Belles and come July is going to a real problem. She is a Future D1 player in time…
DANI SCHLESINGER-5'11"- FORWARD- MARLBORO HIGH SCHOOL
She is age wise a 2022, but she is a 2021 in high school. She made a wise decision and put her ego on hold by joining the Belles. She has size and strength and plays very hard. She runs in transition and moves very well. It clear she is growing as a player and wants to get better. Has shown she can defend in the post and gives you real effort each time down the floor. This is a player that is developing but has size and a work ethic. She is a very underrated competitor and notice she does not TURN THE BALL OVER. Interesting player who is worth watching…..