The fall recruiting went out with a loud bang yesterday. While most of the action to place in Spooky Nook. The Coyle Cardinals were busy doing damage in D.C. It was a weekend that left many folks and coaches smiling for good reason.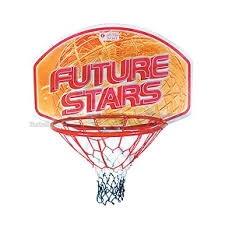 THE STARS
While there were many great performer's, Lucianna Thomas, Christina Dicindio, Faith Masonious and Dezzy Alllen stole the show. All three had coaches buzzing all weekend, One D1 coach wrote this about Thomas "she is destroying the Demons" The feedback from college coaches regarding Thomas was shocking as my phone BLEW UP..St. ROSE has a future mega star on its hands. Dezzy Allen proved that she may be the best junior in the state as she had over 20 points in 3 games. Allen folks is a Player Of the Year Candidate for sure. As one D1 coach said " most talented and athletic player in the event"  Shore Adopted Christina Dicindio was a beast all weekend or as one college coach said "The best post player I've have seen" Miss Dicindio is going to be one of the most in demand players in New Jersey. Finally Faith Masonious as one coach said was "the most dominant player all weekend". Faith Masonious is a rare player folks
CHAMBERS ELITE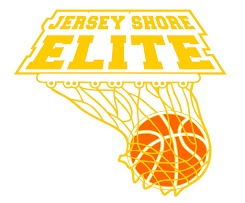 Mary Beth Chambers proved again why she is the best in the business. She understands it's about long term development. When she put together the Jersey Shore Elite U15s.  she said "it would be a work in progress" Well  progress showed up this weekend as her U15 team won the Championship. This is a group that has improved every step of the way…congrats to these young ladies for seeing the big picture and their SUPERSTAR COACH…does anyone really develop kids like Mary Beth Chambers?…I don't think so.
The Chambers Elite 17s which every player on the team has verbaled to a D1 or has one the Table. Tina Lebron gave a verbal to Caldwell. Lost to the Panthers in the Championship game. This group has been a wrecking crew all year and this was the perfect ending with all the girls deciding to play and enjoy one final ride…BRAVO Ladies.
THE ROTH HAWKS
This group is so talented it's insane. The team is made up of mostly St. Rose players did not disappoint. Led by a monster weekend by Lucianna Thomas the Hawks made it all the way to the championship game before falling in overtime. But she was not alone because college coaches were talking about the play of SJV underrated guard  Courtney Dobrzynski as well. Courtney according coaches just made all the right plays all weekend. No question her stock took a jump …STRONG SHOWING BY A GREAT GROUP.
TEAM MILLER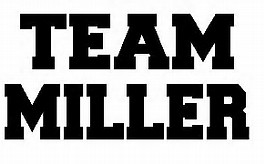 This group of Babies decided to take the challenge and play up. They lost to the powerhouse Masonious Exodus and finished the weekend 2-2. Brilliant move by  Coach Lance Miller to let his babies play up and they did not disappoint. There is zero question that this is one of the best young groups on planet earth…
MASONIOUS EXDOUS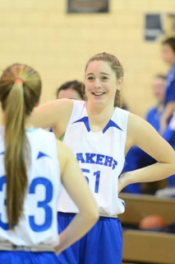 While they only had 6 players due to injury.  They  still went 3-1. That's because all 6 of those players are legit and they have Faith Masonious who was according to all reports a BEAST. Katie Rice showed coaches why she may be the most improved player in the Shore right now, and can we start giving Katie Foos some credit " every time I turn around Foos is making a big shot in a corner or a deep three"…It's a sick group folks and they showed why this weekend.
COACHES CHOICE LIGHTING TEAM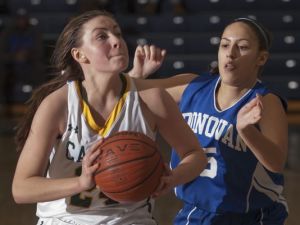 The Shaw Lighting No matter how you slice it this group has been underrated ALL YEAR, This past weekend they made it to the Championship game before losing, this group has lived under the radar while preforming great….NICE JOB LADIES.
Caverly Lighting is a mega talented group and picked up Jess Board to add even more talent. They went 3-1 for the weekend while PLAYING UP and if the truth be told, this group is as talented as any group of babies. Cara Volpe, Rose Caverly, Lindsey Mack and now Jess Board…pretty hard to find a more talented group of babies.
Nicolini Lighting also had a strong weekend going 3-1 and proving that they can play with the big girls. It's another group that does not get a lot of attention but plays well all weekend.
TOM RIVER STARZ SHINE
It was a coming out party for this group of superstar babies, The Starz played up this weekend going 2-2 including a win over the always tough Karpell Wildcats. Lola Mullaney had a break out weekend. But this group is so talented it's really a joke.
MORTERELLI CENTRAL JERSEY HAWKS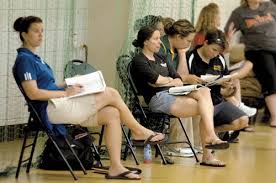 COLLEGE COACHES LOVE THE HAWKS
They had a major slip up in game two and most likely caused them a title. While Dicindio was being superwoman, This crew went 3-1 and Molly Weiss is starting to become a real topic of conversations among coaches. Weiss had a STRONG showing as did Megan Volker who folks is looking more and more like a D1 player…Sidney Coffaro is  a D1 lock already and special. Finally Chirstina Antonakakis according to everyone again was the ultimate teammate and play maker…nothing new there folks… NICE WEEKEND even with the slip up…it happens ladies.
THE SHORE SHOTS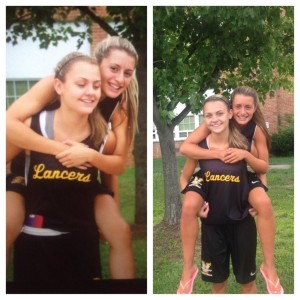 IT WAS PINHO DOING THE CARRYING
While there are a lot of new faces. None was more important than Eligh Allen the new coach. The shore shots put in a solid weekend and Vanessa Pinho was brilliant as she even had a 24 point game. This is a group come next spring is going to be very interesting. They got off to nice start for a group playing together for the first time.
ALL YOU CAN SAY IS WOW
Coaches got a real show, when Syd Sabino and Olivia Matto of PA playing side by side put on a shooting show. Matto had 6 three's and Sabino not to be out done had 7 three's. Pretty amazing stuff by two great shooters and D1 players..Matto is a future D1 LOCK
It was a great way to end the fall. I love how the kids all were rooting for each other, But here is something very interesting….NOT one coach told me a story of a parent out of control..folks that is a FIRST.
UPDATE
D2 and D3 coaches are now invited to attend NBS 11-1. You will be given a roster at no charge. D1 coaches can watch each session the Monday following ON VIDEO… again NO CHARGE…I would like to say this is the deepest group EVER…46 D1 LOCKS!
Core Skills is Tuesday and Thursday 6pm- 7.30 pm ,,spots available