C NORTH IS THE BEST DIVISION IN THE SHORE CONFERENCE.  The division has 3 Shore Top 10 teams and 2 teams in the State Top 20 poll. This division is stacked with two many Division one players to count. The Division also have coaches who have one State Title, SCT Title and TOC titles. This conference is a beast and each game will matter right up to the last day of regular season
​
St. Rose is the favorite in C NORTH. That's because not only the most experience team in the division. But they have the most talent as well.  This team has shooters on top of shooters. Next they have quickness and speed. They will be one of the best coached teams in the state once again. Mary Beth Chambers teams are always prepared, play defense and gang rebound. This year will no different. They will get transfer Decker after January. She instantly makes St. Rose ono of the best teams in the state. They have freshman who will make a impact from day one. This crew has been in the wars and are battle tested. They have a all Division one backcourt and Rosie  Scognamiglio who played only 16 games last week will be back for the entire season. ST. ROSE WILL PLAY 9 of the teams in the state Pre Season Top 20
Head Coach- Mary Beth Chamber (State Title Ring)
2021-22 Record
Overall-15-10
Conference –9-5  in C Central
Projected Division one players (7)
---
THEY DID NOT LOSE A IMPACT PLAYER FROM A YEAR AGO


Rosie- Scognamigilo 6'0- SR- SWING– When St. Rose was cooking and beating everyone last year, there was no bigger reason than "crackling Rosie". Before her back injury forced her to miss most of the season, St. Rose and Rosie were one of the best teams in the state. The future Bucknell star was doing it all, scoring, rebounding and playing elite defense. She put on a brave face and returned late in the season for St. Rose. In less than half a season Rosie scores just under 200 points and had 35 three's. She is one of the best closers in the shore conference. She also is one of the best at getting to the rim. It's a myth that she is just a shooter. Her passing and ability to walk to the free throw line are serious weapons. She will certainly be in the Divisional Player of the Year Conversation and the  All Shore Conversation. Rosie in a word is "MEDICINE"
Tanaiyah Decker- 5'6″-Jr-  Combo – She is a game changer like no other in the Shore this season. She gives St. Rose a two way star the moment she steps on the floor. She is unguardable in the open floor. Her passing is next level and her three point shooting is underrated. She will make St. Rose a real threat to SJV the day she comes off the 3o day waiting list. She has played and dominated in big games. There is not a player in the Shore Conference that she is not known too, that biggest she is unselfish and insanely talented.  Miss Decker is the one player in the shore that can change the balance of the entire Conference.
Cassidy Kruesi– Sophomore- Combo– The first thing you must understand is that she had guarded every single big name guard in the state of New Jersey. Next you must understand that she willed herself into one of the best players in the 2025 class with her work ethic. Now the facts, she is a deadly shooter, big time defender and excellent ball handler. She is a coaches dream because she will do all the dirty work and not need a pat on the back. She can be a glue player of take over games. There are those who were shocked that she did not make 1st Team All Freshman. Because she had big games against some of the best teams in the shore on both sides of the ball. She had multiple double figure scoring games and showed she could play on the big stage. She started every game for St. Rose as a freshman. The future D1 guard can be expected to build on last seasons break out freshman year.
Julia Whesper- 5'4″- Sr- Guard–She surprised everyone with her bust out season. She is a pitbull on defense and can become a playmaker on defense or in the fast break. She is see the floor and fills up a box score with hustle and intangibles. She was a part time starter last season and Coach Chamber knows she is battle tested and that she can count on this senior
Lizzy Mitchell- 5'8″- Sophomore- Guard– She had a outstanding freshman year. Lizzy is a outstanding defender on and off the ball. She also is a deep ball shooter. She had 23 three's as a baby off the bench last season including 4 against current Top 20 RFH. She has a season her of 23 points last season against Top 10 wall. There is not question with her toughness and ball handling skills St. Rose is expecting Lizzy Mitchell to make more magic this season. She plays the highest level of AAU in the summer and has a real competitive nature.
Emily Cavanaugh- 5'9″- Sophomore- There is no question she is one of the most skilled and talented players on the St. Rose roster
Caroline Conforti- 5'10- Sophomore– She is a hard nose player and not afraid to mix it up. She was in the starting lineup before injuries shorted her season. She then struggled with injuries in the fall. But she found her way back and finished the fall in grand fashion. Her confidence has made her more effective and she is battle tested despite a shorten season. She can defend in the post and is a athlete rebounder who is willing to give up her body. She will be a very important player to St. Rose's chances to win a SCT and State title.
This group is made up of  talented babies, that have all played high level AAU and could be  household names one day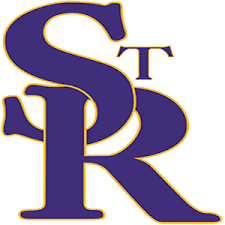 Jada Lynch–5'9″- Swing–   Jada is the most gifted baby in the the Shore physically. She is explosive and ranked in the ESPN Top 50 freshman in the country.
Brooke Missry-5'9"-  Swing– She is the sister of former Fordham and Shore star Hannah Missry. She is a deadly shooter, smart and will make a major impact this season
Bella Alvarado – 5'9″- Point Guard-  She is clearly the sleeper freshman in this class, she is quick, smart, a excellent shooter and PLAYS DEFENSE. She will play a very important player at St. Rose for years to come
Shannon Looney -5'10"– Forward- She is talented and in time could be a excellent two way player for St. Rose. She is skilled and competitive
---
Lisa Kukoda–( FORMER COACH OF YEAR, Multiple SCT  and  TOC RINGS)
2021-22 Record
Overall–30-5
Conference – 12-0  in C North
Projected D1 players (3/4)
This will not  be Lisa Kukoda's first time without a proven star on a roster. In her first season at Manasquan she did not have a proven star and was named Shore Conference Coach of the year. She will have to repeat the feat once again this season. But what she does have is talent and it spread out on her roster and at different positions. The year Manasquan will be asking a number of talented role players to move into prime time roles. The good news is the main players for the most part are battle tested and played major roles last season. Transfer Carlie Lapinski could be a major addition once she is off the 30 day waiting list.  Lisa Kuoda is one of the most successful  coaches in New Jersey History. She also in her short time has had some of the best players in New Jersey history. But somehow she has convinced them all to check their ego's at the door. It's been the secret to her success, she has perfected the art of coaching talent. Her teams are known for sharing the ball and winning tough games late. All eyes will be on this group. This fall they were up and down. While they may not be gym rats nobody can question their work ethic.
---
Brook Hollawell  (Dartmouth U) She was a clutch player for years and won a lot of game. Replacing her will take time
Dorothy Loffredo (Stevens Tech)  She was seasoned vet for 4 years and did lots of dirty work. She won a ton of games and was as battled tested as it gets.
Hope Masonious has a name that carries a lot of expectations. She is the last of the Masonious girls and just like her older sisters and cousins is making her mark in a big way. The junior already has multiple high major offers and that is for good reason. She is one of the most skilled and effective players in the Shore Conference. Her skill level is off the charts, as she is a three level elite scorer. She has a deadly jumper from deep or mid range. No guard in the shore can perform the magic she does below the foul line. Never fancy or showboating, Hope kills you with the basics and one of the best IQ's in the state. Her ability to elevate her game in big moments is special and frankly something you do not teach, she is blessed with this gift with so many others ones. She is a excellent rebounder and smart defender. SHE HAD OVER 200 REBOUNDS… 200 POINTS AND 80 DIMES…. last season
Katie Collins– 6'1″– JR- SWING–  She has been waiting to take a starring role. Katie Collins could very well be the Player of the Year in the division this season. She can shoot the three, post up or play the point forward. In other words she is as versatile player as there is in the state of New Jersey. That might be the reason she is one of the most recruited players in the 2024 class, expect a coaches convention every time she steps on the floor this season. Her length and size make her one of the biggest matchup problems on both side of the ball in the Shore. She played limited minutes the past two season but yet still managed big moments and remained a real teammate. She had starter type numbers while playing less than half a game last year…. 179 points… 135 rebounds and what is the most amazing stat in the Shore last year… 29 dimes and 29 blocks. Manasquan entire season may come down to one thing…KATIE COLLINS
Rylyn Orlando- 5'8″- Sr- Combo– She is the most seasoned and battle tested player on the roster. She has been in the middle of some big wins.  She is a lockdown defender and big time rebounder from the guard position. She is so talented and athletic and more importantly competitive. She is not afraid of big moment or shots. She will be one of the true leaders of the team and Manasquan knows she will not fold when games get tight. Manasquan is going nowhere without Orlando because stats never tell a full story…but having 135 points off the bench and 65 rebounds off the bench is nice to have… she will finally get extended minutes, a full time starting position and we might just find out she is a star
McKenna Karlson–Jr- Swing– If there is ever a case where stats and the past don't matter it applies right here. SHE IS A DIVISION ONE TALENT.  McKenna has been waiting for her chance at extended minutes. She has shown flashes over the years. When she gotten in the gym nobody has question her talent or work ethic. This is a player that may shock everyone. She has the total package to work with. She is a true three level scorer and  can and will do all the dirty work. Her college ready body will bang the offensive boards, get out and fill lanes, defend and make hustle plays. She is unselfish and a true teammate. How good is Miss Karlson you ask? If she were to make All Shore it would not surprise me one bit. She had a excellent fall and upgraded her off season training… all the should lead to GREATNESS
Olivia Shaughnessy – 5'6″- Sophomore- Point Guard- She will most likely move into the starting lineup. She got spot minutes last year as Manasquan was stacked with a experienced D1 senior lineup. This year Olivia is expected to play a major role. She is a improved shooter, grew a inch or two and got stronger the past year. She is as competitive as it get and works hard the moment she hits the floor. Her IQ and defense are both off the charts. She is a next level defender and sees the floor. She has played against the best of the best and has never taken a back seat. She is one of the best young point guards in all of New Jersey. Her ball handling skills and toughness is just what the doctor order for Manasquan. She could have a big breakout season and it could be the reason Manasquan rolls to another state GROUP 2 TITLE.
Shannon Heine -5'8″- Sophomore- Guard- She saw limited minutes last season. This season she may find herself in the mix of things. She is much improved because she is a total gym rat. She has improved her ball handling and shooting. She spent the summer playing the highest level of AAU basketball. This season Shannon hopes to play a major role in the Manasquan rotation.
Shea Donnelley- 5'8″ Sophomore- Guard- She saw limited minutes last season. That should change this season, she is a excellent shooter with a high level IQ. She played competitive AAU last summer. She at times in the summer and fall showed flashes of a player that could make a serious impact at Manasquan this season. She has a strong athletic body and true competitive nature.
Grace Love- 5'8″- Sophomore– Swing- She will hope to give Manasquan a lift off the bench when call upon.
NO IMPACT FRESHMAN
This team has a chance to grow perhaps more than any team in the division. This is a team that has all players with the exception of  Hope Masonious have been waiting for this moment. These player are talented and in some cases D1 players.  This team has lots of flexibility and talent. Lisa Kukuda will make sure they share the basketball and everyone plays a role. This team has lots of scorers and hungry players. They are highly skilled with a very high IQ and have something you can't teach….PRIDE!
MANASQUAN  for the first time since Lisa Kukoda's first season does not have a returning star. It's the first time they don't have a Player of the Year Candidate in the Shore. So who will the offense go though  this season? Next, this fall you can't hide from it, Manasquan's chemistry was not what they wanted, is that from lack of time together or players not use to moving into big girl roles? Next who is going to be the primary ball handler? Finally can this team find a stopper on defense? We are about to find out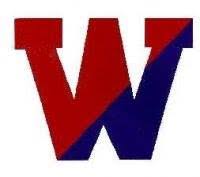 2021-22 Record
COACH COLLEN WISHER
Overall Record–  18-9
Conference- 9-3  in C North Division
Division one players- (1/2) 
Paris Thorp– Was a nice role player who had almost 200 points and 143 rebound.
Lauren Lacey- played in lots of big games in her career. 141 and 150 rebound is not easy to replace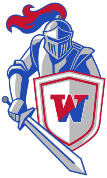 This is a very scary group may feel it can beat anyone in the division and they may be right. Last season they knocked off St. Rose and was ranked in the top 10 at times. They won two state tournament games and this year may want more. Scoring is not going to be a problem. Shayne Eldridge averaged 12 points a game and had 76 three's. Emily Tvrdik must be asking what she to do to make All Shore… she averaged 12.5…6 rebounds and 3 dimes a game. Marisa Amite is one of the most improved players in the Shore and looks more and more like a D1 lock. Her stats do not tell the story but her game does. Maxine Erianger is a nice piece that may move into the starting lineup. Wall will most likely start the season in the Top 10 and from their could be a problem as the season moves on… 
Neptune, Ranney  and Pt Boro are in big girl world and will hope to play in the SCT and States and win a game.
This is not a easy pick, because I do not believe Wall can win the division. But I do believe they can catch either Manasquan or St. Rose on the right night. But I also believe St. Rose has seniors and a transfer that is a game changer.

ST. ROSE   WINS C NORTH THIS SEASON
PLAYER OF THE YEAR- ROSIE  SCOGNAMIGLIO – ST. ROSE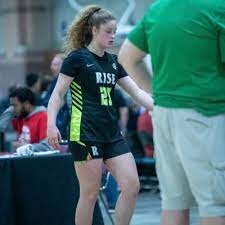 FRESHMAN OF THE YEAR– JADA LYNCH – ST. ROSE
COACH OF THE YEAR– MARY BETH CHAMBER- ST. ROSE