This weekend ended with a loud bang. First SJV sent a message to all. They knocked off RFH and LUHI on the road on back to back nights. Folks that is beastly and the defending SCT champsright now, may be the team to beat.
Mansquan took down a game St. Rose on the road to lock down the #1 seed. They will go into the SCT having not lost a Shore Conference  game. Dara Mabrey and crew have proven they know how to close better than anyone.
Dezzy Allen is on a historic roll right now. She has NEPTUNE playing at a very high level. John Browns team is one of the hottest teams in the state. But the hottest team in the state right now, just may be Manchester
Marlboro and Holmdel have turned there seasons around in a big way. Yesterday Holmdel got sweet revenge against RBR as Christina Antonakakis was once again sensational. Marlboro got revenge against East Brunswick who manhandled them in the states last year. Molly Weiss is not allowing her team to go down without a serious fight.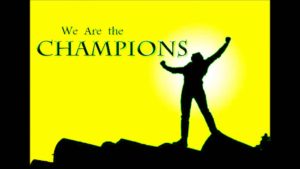 CONGRATS TO THE 2016-17 THE DIVISIONAL TITLES  WINNERS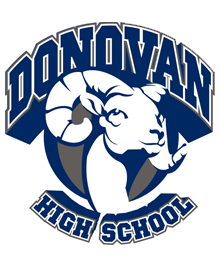 B SOUTH – CO CHAMPS- MANCHESTER AND DONOVAN CATHOLIC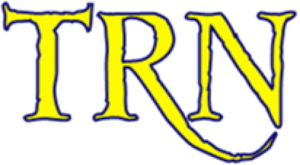 A SOUTH CAMPS- TOMS RIVER NORTH
A CENTRAL CHAMPS– ST. JOHN VIANNEY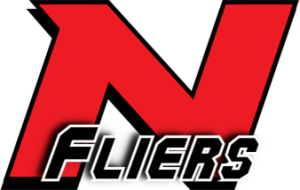 A NORTH CHAMPS– NEPTUNE

B CENTRAL CHAMPS – ST. ROSE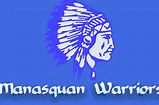 B NORTH CHAMPS– MANASQUAN
LETS GET RIGHT TO WHERE WE STAND as the SCT SEEDS are announced today…as we get ready for the best tournament in the state. The Hardest Tournament in the state to win…so these are the regular season leaders.
TOP TEN FINAL REGULAR SEASON TOP 10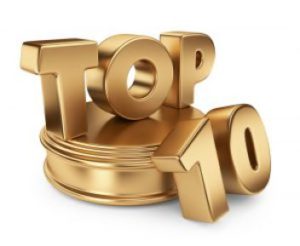 1. MANASQUAN- There is no question, they know how to close
2. RBC- Have a real beef about the 2nd game with Manasquan
3. SJV-.Make no mistake this young team led by Evans could be the team to beat
4. RFH- They miss Volker, and will need to find some wing scoring and shots
5. St. ROSE- Two edge sword when you don't play the big dogs. Must find way to close.
6. NEPTUNE- DEZZY ALLEN has been on a real mission and her teammates are stepping up
7. MANCHESTER- silzzing hot going into SCT AND could take somebody out
8. TNR- They are ranked in the State, but is the weak schedule catching up to them?
9. HOLMDEL- Doug Shaw has done a get job, Anotakakis GREAT
10. RBR- They have been on a mission. Can they make some noise.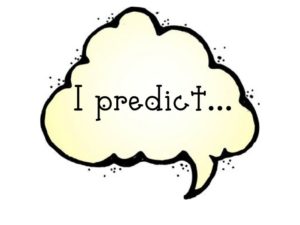 The seeding is based on your teams body of work. No bigger example than HOLMDEL beating RBR yesterday. Holmdel is ranked higher in the Top Ten..but not in the seeding.
TOP 16 SEEDS( not a Top Ten)
1. MANASQUAN
2 RBC
3. SJV
4. RFH
5. ST. ROSE
6. NEPTUNE
7. TNR
8. MANCHESTER
9. DONOVAN CATHOLIC
10. RBR
11. MARLBORO
12. MIDDLETOWN SOUTH
13. HOMDEL
14. PT BORO
15. HOWELL
16. MIDDLETOWN NORTH
PLAYER OF THE YEAR
*this is a dead heat*
HANNAH SCANLAN-RFH-Sr.- she has  jaw-dropping numbers against everyone.
DARA MABREY- MANASQUAN- Sr- is there really anymore for her to do?
FRESHMAN OF THE YEAR
KERMARI REYNOLDS- MANCHESTER- her impact is the #1 reason Manchester are B SOUTH CHAMPS
MOST IMPROVED PLAYER
SHANNON McCOY- BARNAGET -Jr- she has been beastly all year and has a real case for Ocean POY
COACH OF THE YEAR
TAMMY NICOLINI-BARNAGET- she has led BARNAGET to a record breaking season
FIRST TEAM ALL SHORE(based on preformance only…NOT recruiting)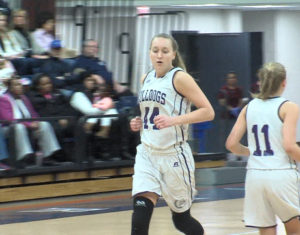 Hannah Scanlan- RFH-put together a historic season.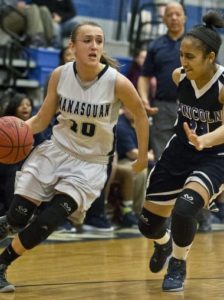 Dara Mabrey- MANASQUAN Has been also unstoppable this season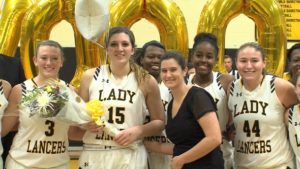 Kimi Evans- SJV-has carried SJV on her back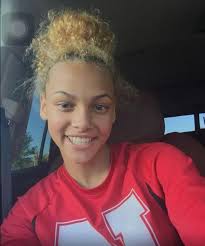 Dezzy Allen- NETUNE-on a run that's unheard of going into SCT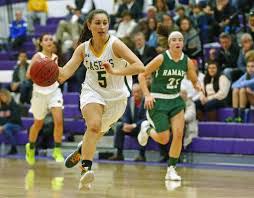 Josie Larkins-RBC- big games on the big stage all year.
2nd TEAM ALL SHORE
Katie Rice-RBC- Jr-has had a break out season
Rose Caverly-RBC- Jr-a great SCT and she moves up
Lucy Thomas-St Rose- Jr-A good SCT AND too moves up
Ashley Tutzauer- TRN-Sr- can't dismiss her teams season
Stella Clark- MANASQUAN – Sr-almost a joke putting her here.
ALL FRESHMAN TEAM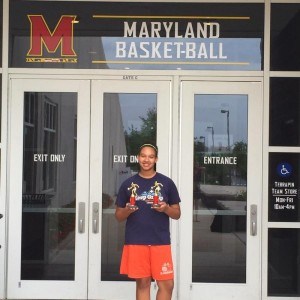 Kayla Richardson-MIDDLETOWN SOUTH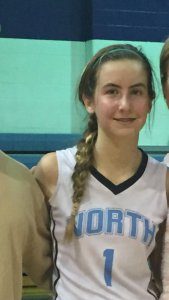 Paige Slaven- DONOVAN CATHOLIC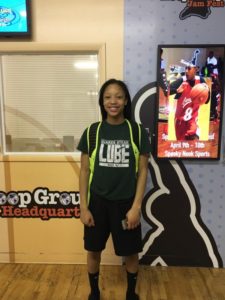 Kermari Reynolds- MANCHESTER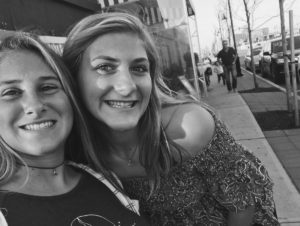 Kate Leturgez- POINT BORO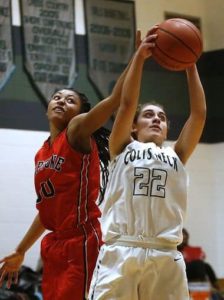 Makayla Andrews- NEPTUNE
ALL MOST IMPROVED TEAM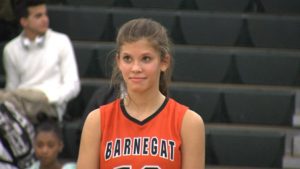 Shannon McCoy-Jr BARNAGET-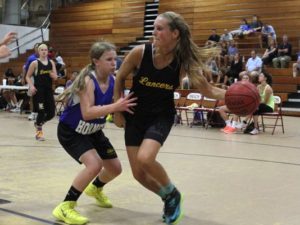 Christina Antonakakis- Jr-HOLMDEL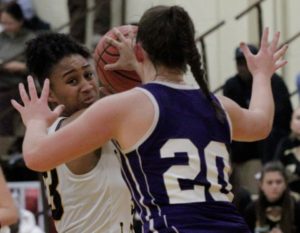 Sajada Bonner-Sophomore- SJV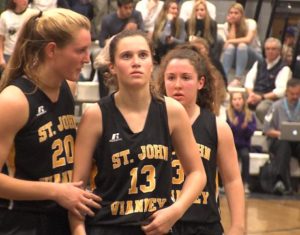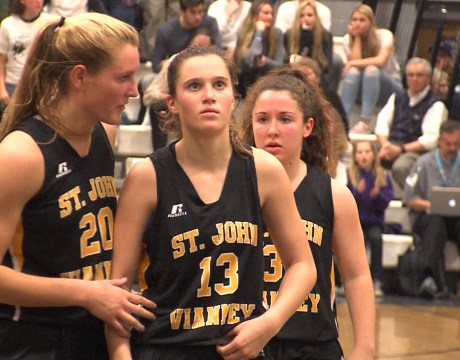 Sara Karpell-Sophomore-SJV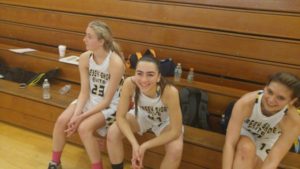 Bridget Andree- Jr-TRINITY HALL
UPDATE….
COACHES…Point Guard School is tomorrow I strongly sugggest your kids attend.  This class can help so many kids