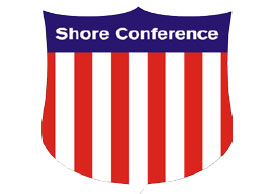 Tonight the Shore Conference Tournament Semi Finals is tonight. Manasquan and SJV two traditional  powerhouses will kick off the action at 6pm. Then St. Rose and Manchester will close the night. Seeding no longer matters, reputations don't matter much right now either. Everyone is  0-0 …
MANASQUAN started the season as the SCT favorite. They now enter the semi finals as a team playing with house money and pride. The amount of  talent that Lisa Kukoda has had to work with in the past has been special. She has taken real advantage of this talent.  This year, she returned two of the best in the state. LOLA MULLANEY and FAITH MASONIOUS are the best one two punch in the Shore.   Annie Makos was asked to step into a prime time role. She has been solid as a rock all season. Coach Kukoda has done a masterful job of developing her bench and baby ballers this year.  Now she will be looking to see if it was worth it.  Baby Georgia Heine has been asked to take on a huge responsibility as a starter. She has improved all season and is working on a ALL FRESHMAN SEASON.  Brook Hollowell and DOROTHY LOFFREDO have made major improvements all season. They will be counted on to be solid tonight.  Manasquan has not had a big win all season. This could be they last chance tonight.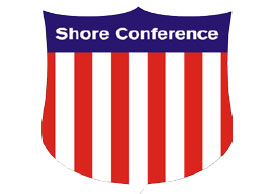 WHAT THEY MUST DO
Mullaney and Masonious must combine for over 45 points
Annie Makos must help out on offensive
Georgia Heine must limit her mistakes and make open shots
Manasquan must handle SJV's pressure
Shot selection is everything
No team in this event is more BATTLE TESTED than SJV and folks its not even close or worth a discussuon…this crew has been in every war possible known to girls basketball pic.twitter.com/vhuJ7rHFdS

— ellonya Tiny Green (@CoachTinyGreen) February 19, 2019
SJV IS THE FAVORITE  going into the semi finals. Last year many believed it would be payback time for SJV. There great senior class had graduated and Kimi Evans was the only star remaining. But at SJV they don't rebuild, they reload. And that's exactly what they did. SJV made it all the way to the SCT . Rahmena Henderson and Sarah Karpell are the best defensive backcourt in the state. Bre Bellamy is one of the best defenders in the state. Jada Bonner is one of the best players in the state. Katie Hill is a future mega star, playing as one of the best role players in the conference. Once again Dawn Karpell played the toughest schedule in the Shore Conference.  This year's entire starting five have either committed, signed or have offers on the table from D1 schools. There bench is not as deep as it been in past year. But Madison St. Rose has proven to be a future mega star. Fellow freshman Megan Callahan and Christina Whitehead both are confident winning players.  They are far the most battle test group in the Shore. They are also the most compete team top to bottom in the state. 
WHAT THEY MUST DO
Prevent either Mullaney or Masonious from going off
Pressure they babies and role players into mistakes and bad shots
Crash the offensive boards and run on offensive
Continue to play mistake free basketball
 Don't be over confident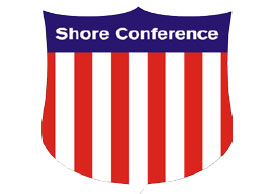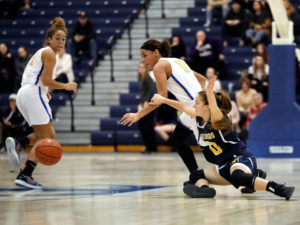 Manchester entered the season as the heavy favorite in B South. This season the program was asked to look beyond B South. They have done actually that. First they ungraded there non conference schedule. They lost to Saddle River Day a top 5 team and then beat national powerhouse Luhi. They won the WOBM title for a second year in a row.. Manchester is now one of the   elite programs in the state. They have Learned how to win big games on the big stage, something they couldn't do last year. The ran though B South Conference, and in the process gained valuable experience. There talent is nothing short of impressive. They have 2 players who will make a case for ALL SHORE 1st team and 4 who will make the case for All Shore. Kemari Reynolds,  Destiny Adams, Sernity Anderson all returned this year with big expectations. But it has been transfer LEILANI CORREA that has put them over the top. There is no question they can win the tournament.
What they must do?
They must focus on the little things. St. Rose is the most prepared team in the Shore. Nobody does a better job of scouting and taking away opponents strengths. It will be important that  Manchester adjusts to what every St. Rose does on defense.
They must stay out of foul trouble. If Manchester goes pass their first 6th for any reason. They are in big trouble, because after the first 6th nobody has played real minutes in a big game.
They must use their length and size to force turnovers for easy baskets
They must pound the offensive boards all night, especially if St. Rose goes zone
Free Throw shooting is a must early to build confidence and prevent St. Rose from creating space on the score board.
There is going to be the adjustment period in this game. It may come in the form of a defense change or a offense change in philosophy on the fly. Mary Beth Chambers and Bob Dubina are going to give Manchester something they have not seen at some point. Kemari Reynolds and Leilani CORREA  are both great at over powering smaller guards. They will no question try to get the rim and bully the St. Rose backcourt.  Look for Dakota Adams to look for 15 foot jumpers and set screens if St. Rose plays man to man. SERENITY ANDERSON must knock down jumpers tonight  Manchester team is going to play mega fast in transition. They are lighting quick at every position and played together the entire season as a team and put there egos on hold.  No player was trying to steal the show or seemed concerned with stats, that is going to matter tonight.  They also made a point of playing more top teams in the state? Why is this important you ask? They now know they can play not only play with Top teams but beat them. They won't get tight late.  The element of surprise and intimidation has been removed, due to the preparation started last summer.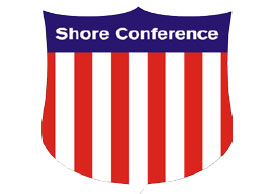 St. ROSE lost 3 senior D1 players from a year ago. Yet some how t0hey are a better team this season. Credit Coach Mary Beth Chambers. They  picked up two massive transfers. In Brynn Farrell, who is a Player of the Year Candidate  and  Makayla Andrews, who returned after sitting 30 days. Senior Lauren Lithgow, has been sensation all season. She is working on a All Shore season. Her fellow seniors, Maggie Stapleton and Sam Mikos have had outstanding years.  But it been the development of  Point Guard Abigail Antognoli  that has helped get them over the top. They have a talent off the bench in a big way. Maureen Stapleton has been a force off the bench all season and capable of getting on scoring runs. Freshman Mary Donnelly joins  Andrews off the bench as well, giving St. Rose the bench in the Shore Conference. Finally with 5 D1 players on the roster and a bucket of big time role players, they have put it all together this season. They are as battle tested as any team in the state. They have played a monster schedule. They have seen every style of play.  St. Rose is the most  prepared team in the Shore each night. Former D1 asst. Coach Bob Dubina also is a weapon on the bench.
WHAT THEY MUST DO
They must take care of the ball, Manchester length and size is a issue for St. Rose.
They must be physical boxing out and rebounding the ball
They cannot become a jump shot shooting team
 Brynn Farrell and Makayla Andrews must score big without becoming high volume shooters
Transition defense and offensive is a must. St. Rose must get some run outs and limit the number by Manchester.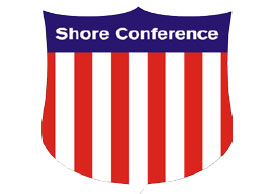 MY VIDEO PICKS AND FINAL THOUGHTS…THIS AFTERNOON!