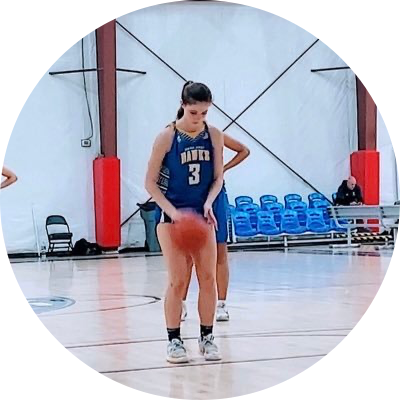 I like to think that if a young lady is from the Shore and is a good player, I know them. I at least have seen them play at some point. Now understand if a player is a Division one player it's almost impossible for me not to know who they are, well that's what I thought until I ran into Allison Cannon of Holmdel High School, and what a pleasant surprise she has been 😀
When Lou Paolillo of the Fort's Central Jersey Hawks called me and said he had a kid he thought was a D1 player. I really didn't give it much thought. That's because I have that conversation about 10 times a day. You see everyone thinks there players are D1 these days. The problem with that is; only 1.8 % of the players in the country fit the bill. I also know that if a kid is a D1 player they are usually identified at a early age. But Lou Paolillo has been around and knows talent. He has seen and coached a number of D1 players over the years. So when Allison Cannon showed up at NBS, I was not surprised that she was very talented. In fact I thought she was good enough to play in college at some level. That is until I learned more about her.
The first time I watched Allison Cannon play I was impressed. She was a big time athlete who was explosive and lighting quick. She was also very physical. I just kept thinking, if only this kid started playing basketball a few years early. With her body and natural ability, I thought she could've have been special. I watched as she showed the ability to be an elite defender. I couldn't believe how easily she blew by defenders in transition and got to the rim. I just keep saying to my myself over and over, I wish I had met her earlier. I wished she had been part of NBS earlier. She clearly was talented and more importantly a hard worker.
When I spoke to Lou Paolillo, I told him that I thought Allison was a good player. I told him I thought she could be a very good D2 player. I could hear the disappointment in Lou's voice when I told him this. He brought up a few kids with D1 offers or who had committed to D1 schools. He mentioned that he thought Allison was as good or better. I just listened and said I would watch her more. That's my standard line when I know when someone disagrees with me. I know in 99% of the cases their no changing their mind. I also knew Lou and her AAU coach Randy Westrol had put massive time into developing Allison Cannon. There belief in her ability is marrow deep. So it wasn't hard to understand how and why their passion for her ran so deep. The good news was, I was 100% sure Allison Cannon was going to play at the next level. I also felt she was a scholarship player.
One day I was sitting in the Hoop Group talking to Abbey Ferguson who signed at Colgate. We were talking about Holmdel and how good the team could be this season. It was also on this day my entire opinion of Allison Cannon changed. That's because I asked Abbey Ferguson what college did she think Allison Cannon would look at? That's also when Abbey Ferguson said "TINY SHE IS ONLY A SOPHOMORE"... with those words my jaw dropped. I simply could not believe Allison Cannon was just a sophomore. I immediately called Lou Paolillo and asked why he didn't tell me she was a sophomore. He laughed and said he thought I knew. I also told Lou, to his great delight, Allison Cannon is 100% going to wear a D1 uniform. She is going to be very important to many college recruiters soon. That's because she is that talented and so young.
You see because of her Maturity, college ready body and competitive nature, I thought Allison Cannon was a senior. When she came to NBS, I matched her up with older D1 players. That's because her confidence Defies her age. She is a cool customer, who doesn't back down from anyone. She is what I like to call a junkyard dog. She'll fight you for every bone. That's her competitive nature. That lighting speed I told you you about. Well she has plenty of time to nature and develop it. She is already in 5 weeks, a much improved shooter. That's because she works at it. It matters to her. Allison Cannon wants to be one of the best. . and she has lots of time to be exactly that. One of the best guards in the Shore one day.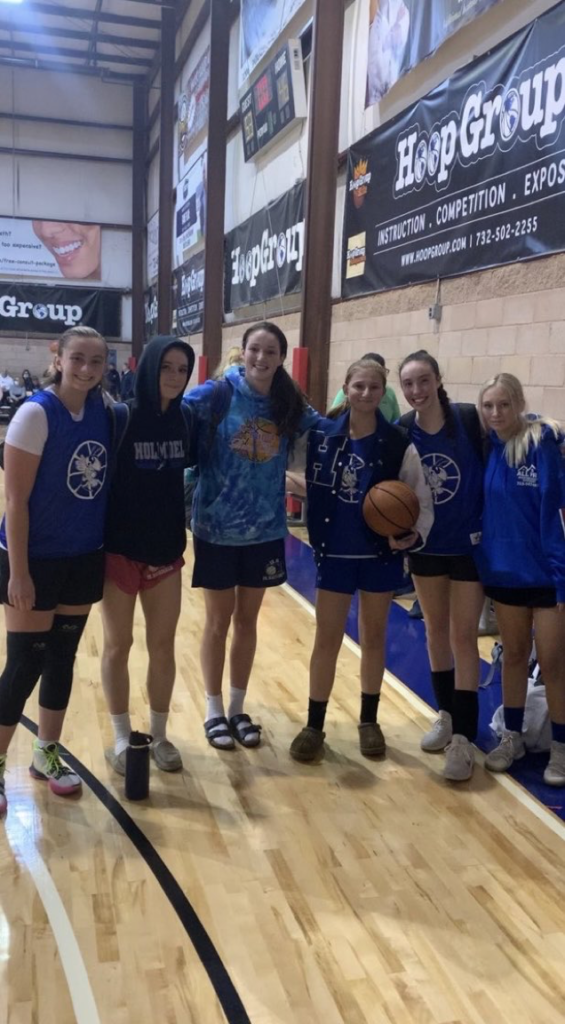 Its rare when I miss a top young player in the area. It's even rarer when they are a future Division one player. Allison Cannon, this season most certainly will become a household name. She spent last summer playing for the Central Jersey Hawks at the Fort, developing her game. She clearly has built on that this fall. She like all players still has work to do. But her talent and passion for the game is a clear as day. Holmdel High School is going to very good this year. One of the biggest reasons why, will be due to all the talent Allison Cannon, one of the best 2024 players in the Shore brings to the table. She has been one big PLEASANT SURPRISE.