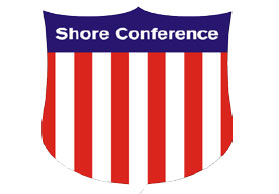 Round one of the SCT is out of the way and it showed us what to expect the rest of the way…EXCITEMENT. Now while some lower seeds won games it can hardly be called major upsets. But they can be called impressive wins. I get the feeling we are going to saying those words A LOT over the next two weeks.
Trinity Hall lost there star and future D1 player Caitlin Wingertzahn last week. Many believed that signaled a wrap on the Trinity Hall season. Most expected Trinity Hall to end their SCT run at home, last night. They had lost a one point game to Freehold Twp with Wingertzahn early in the season, how could they expect to win without her? Well Emma Bradley likes big games. Last year in Trinity Hall's first ever SCT win on the road. She has 14 rebounds and was a demon on defense. They year in Trinity Hall's first SCT home game ever, she had a double/double with 12 points. That's called stepping up to the plate and that's exactly what Trinity Hall did. It's also why they will have zero fear playing RBC. Because this team has played one of the best schedules in the state and fear nobody… if you need proof, look no further than yesterday's 42-39 win over Freehold Twp.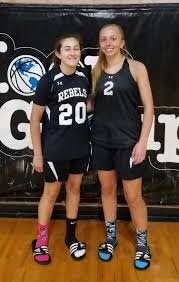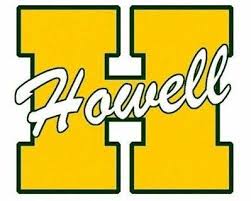 Camryn Foltz had big hopes, she and her teammates could make a run in the SCT. Many believe she deserves the PLAYER OF THE YEAR award. But Howell has been a team living on the edge this year. They have been in the hunt for a nice program win. Yesterday they held Carmyn Foltz to 18 points and just like that; got that elusive program win in the SCT. Caitlin Gresko, is a name that many don't know much about. But those in the know, realize she is one of the best 2021's in the Shore Conference. Last night she had 23 points and was beastly in the biggest win in recent Howell history. Now don't be surprised because she has scored over 20 points 5 times this year and has close to 300 points on the season. You just don't know of her greatness…YET! Grace Leary is a division one point guard and last night she chipped in with 13 points in the win…for winning they get St. Rose.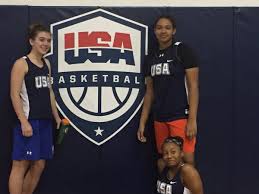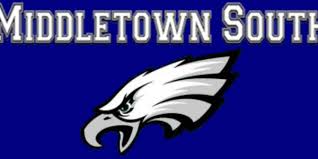 Middletown South was lucky to be in the SCT tournament. They waited till the last day to punch their ticket. Yesterday they had to go on the road and play TRN. Many believe it would be the end of the road to a disappointing season. But Kayla Richardson has had a monster season. She has been special down the stretch this year. Last night Middletown South needed her to be special and that's exactly what she was…she had 18 big points. Stephanie Mayerhofer has been sick for the last two weeks. She has had to gut though the flu for her teammates. She had 13 gut draining points. All year these two D1 players have been begging for help from their teammates. Well yesterday in a tight contest. Grace Meehan, hit a big three to end the 3rd quarter and Rene Wells had 14 big points.. help couldn't have arrived at a better time for Middletown South as they won 55-43 on the road.. and now get to play the best team in Ocean Manchester…with house money!
Shannon Coyle name does come up when you talk about the best coaches in the Shore Conference. Well that clearly needs to stop being the case. Because if Shannon Coyle is not the Shore Conference leader for Coach of the Year… something is wrong. Yesterday she and another total unknown helped Long Branch win its first SCT game in 3 decades. Anyssa Fields had 13 points, 18 rebounds and 4 dimes. In other words she was superwoman and her team was super wonderful in taking out Southern. Long Branch is feeling real good and in fact at looking forward to seeing #17 state ranked RBR…this crew has been the biggest surprise in years… funny we say that every year about Shannon Coyle coached teams….oh year gas was 1.34 a gallon last time Long Branch won a SCT game and the President was Bill Clinton and Tiny Green was skinny…just saying!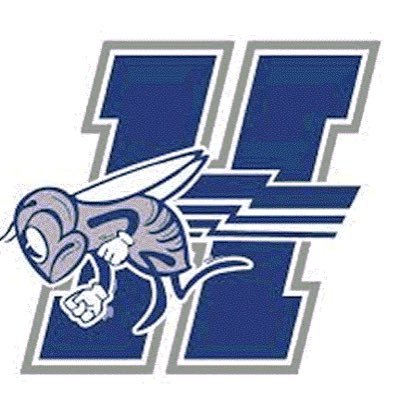 Holmdel high school moved Abby Ferguson into the starting lineup in the middle of the season. It was just a matter of time before that was going to happen anyway. Just like it was a matter of time before Holmdel got a big win…can you say RBC? Yesterday that sent Mater Dei packing. Abby Ferguson has 18 points and 4 block shots. She just may be the most improved player in the Shore Conference. She improved right front of our eyes last night by scoring 14 more points in the 2nd half as she did in the first half… that's called stepping it up and right now… No team is stepping it up like Holmdel…they get Manasquan on Thursday.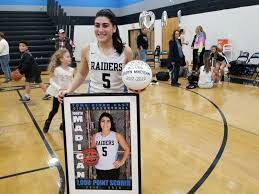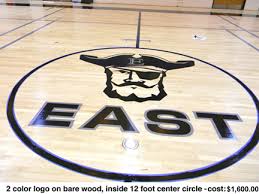 Toms River East wanted to make a little noise in the SCT this year. Yesterday they took on the team that once ruled the roost in Ocean County, Donovan Catholic. But these are different times and TRE showed it is there time now. They also showed that when seniors show up in the SCT, they sometimes can do magic… Emily Maire performed magic with a career high of 22 points and grabbed 10 rebounds in waving bye bye to Donovan Catholic. She and her teammates jumped on Donovan Catholic in the 2nd quarter and took a 10 point lead at half and held on for the win… for doing such a wonderful job… they get the #1 seed SJV.
Jackson Memorial played a another laugher yesterday. But this one was different. This one was different because history was made. Yesterday Kristina Donza became the All Time leading scorer in Jackson Memorial history. She has scored more points that anyone… that my friends is no easy task when you list the names of Jackson's greatest…well right now there is a new queen of buckets and her name is KRISTINA DONZA…CONGRATS!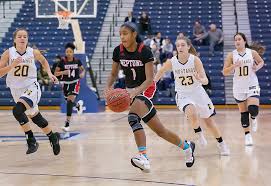 NEPTUNE is a scary team. There scary because Macy Brackett is one of the best players in the SCT. There scary because there backcourt gets better everyday. Amaya Evans right now is is as good as its gets. Ahjanae Young is her running mate and as dangerous as it gets. Brackett had a double/double with 23 points and 11 rebounds. Evans had 15 points and 4 rebounds and Young had 6 points and had 5 dimes… Central Reg has had a dream season. But Neptune has bigger fish to fry. They get RFH with Grace Munt back in the fold…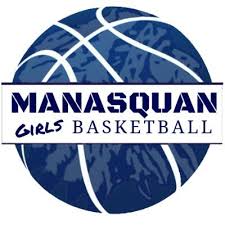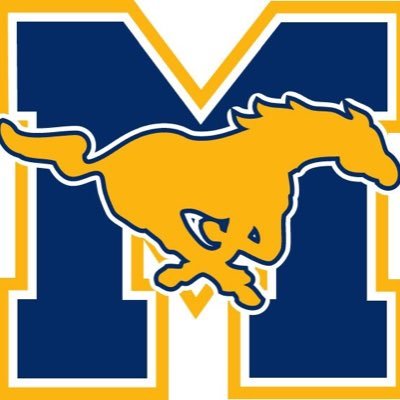 MANASQUAN AND MARLBORO had lovely walks in the park… but they will not be the case come Thursday. Marlboro will take on a team who wants to prove they are legit in Jackson Memorial. A team that can match them on offense..Manasquan takes on Holmdel a team that believes it can win a 2nd round SCT game too. A team much like themselves, just trying to build on a good season… a win makes it a great season.