There are many things that came out of last weeks NBS camp. None bigger than the over flow of talent in the gym. It was case of some of the very best players getting together to compete. I have often said take a look at a picture and see who is on the court. Here is want you will find, birds of a feather flock together and the big dogs were out in full force, it's what makes NBS special. So here are some of the highlights from the week.

We saw perhaps the biggest breakout performance in NBS history last week. To call Ally Carman's Co MVP performance shocking is at best a major understatement. Nobody saw the 6'5″ 2022 center from RBC turning in such a powerful performance. She displayed a serious upgrade in her scoring and passing ability. She finished everything at the rim and was dominate with passing out of the double team to find teammates, not to mention some show stopping outlet passes. But it was her effort that made everyone stand up. Her motor was on overdrive the entire week. She in one word was MARVELOUS.  The MVP winner showed everyone what she is becoming; the most dominate post player in the state of New Jersey.
By the way you think Grace Munt is tough as nail….check out the physicality displayed for her teammate …why I said she was the #1 pick in the gym https://t.co/E0AAJIttq2

— ellonya Tiny Green (@CoachTinyGreen) August 25, 2019
There is not much left to be said about Co MVP Justine Pissott. If possible Pissott the 2019 FRESHMAN OF THE YEAR  has taken her game to an entire new level. We all knew that she was an elite shooter. But it was her passing skills and ability to put the ball on the floor that made every stand up. Pissott has become stronger and with that has come a new found quickness and speed. Pissott got more dominate each day of camp. She was the star among stars. Her game tying jumper on day 3 put the gym in an uproar. The most recruited player in New Jersey showed exactly why that's the case.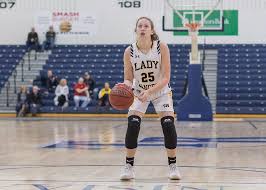 Katie Hill 0f SJV was only at camp 3 days and she made the most of her three days. There was clear case for her to be MVP for the week. Here is what we found out about Katie Hill, she is a Power 5 talent. Her ability to shoot, defend, handle the ball and size made her a matchup nightmare. When teamed with RBC's Sophia Sabino, it was pure magic. When these two were paired together in any drill or playing situation the rest of the gym was at their mercy. It was that simple and both proved they are not talk but rather the real deal in every way.
How good is RFH's GRACE MUNT  you ask? I can tell you if there was a draft at NBS camp, Munt would have been the first selection. Munt flat out was the most versatile player in the gym all week. She banged out jumpers,  jumped on the glass, set screen, was verbal and defended. Now throw in the passing and movement without the ball and you get nothing short of a magical week for Munt. Grace Munt is clearly one of the best players in the 2021 class and last week proved that.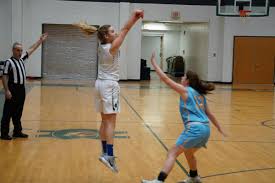 Now nobody in the Gym was more explosive on offense than Camryn Foltz. She simple was unstoppable. Her competitive nature is insane. Her battle with Justine Pissott in Wednesday's after noon game was maybe the best performance by 2 players in one game in NBS history. Foltz was brilliant for her 3 days in attendance. Dartmouth University got a peek into the future and must be smiling. Just like William and Mary must be doing a dance. Caitlin Wingertzhan folks right now is as good as any post player in New Jersey and folks the video don't lie because she was off the charts the entire week. It was a coming out of sorts against the very best players. William and Mary has no idea what they have on their hands!
This week at NBS Camp the girls got after it!! 🗣INSTRUCTION 🏀COMPETITION 🏀 EXPOSURE🏀🗣🌎 #HGHQ #NBS @coachtinygreen @TheHoopGroup l pic.twitter.com/fMMGioMHWq

— Hoop Group HQ (@HoopGroupHQ) August 24, 2019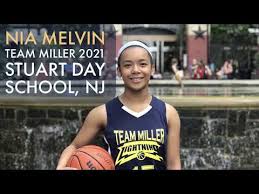 Now coaches if you don't do anything listen to this. Nia Melvin of Stuart Day Country School in Princeton, New Jersey is the best keep secret in the 2021 class. Coaches this kid is the real deal. The point guard was brilliant all week. She will have high majors calling her name before her high school days are done. She was the most under control player at NBS.  She checked every box..shot selection, post passing, decision making, elite shooter, physical defender and magical body language and leadership…as I said the real deal.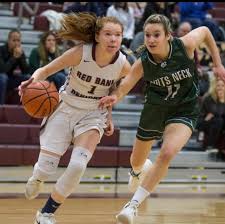 There was a shoot out on Thursday and Friday. First on Thursday Chloe Teter who has D1 offers on the table went off. The 2021 former All Freshman Team Member from Red Bank Regional had 9 three's and more importantly put on a defensive clinic. Then on Friday, Jess Reipe of Marlboro did her best to match Teter with 8 three's. Reipe is now becoming one of the best 2021 players in the Shore. If she proved anything last week. It's she can get it done against elite competition. She was in the Top 20 game with all Division One players when she dropped all those bombs. Reipe struggled earlier in the week but stayed after to shoot, when camp was over. The result she was a masterfull shooting performance towards the end of the week. She my friends is not just a D1 player but rather a mid major player at worst.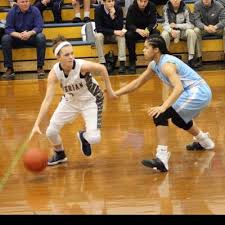 Callie O'Brien is the most under recruited player I know. The New Your Native showed why she is as good as any guard I know without a D1 offer. That will change this week, because video don't lie. What about 6'3″ Nicole Stafford? Bad news for D2/D3 schools she is going to land at a D1 school. Stafford is a sleeping giant and at times looked like the next coming. She continues to grow, it seems everyday as a player. A perfect math SAT score doesn't hurt either. When are coaches going to understand that Shae Sabino has arrived. Now don't tell me a kid does what she did against this level of competition, cannot play at the D1 level…film don't lie coaches. Makayla Andrews is still weighting her multiple D1 offers. She still has a few visits left. But I guess she wanted to send a little message before the summer ended. Her explosiveness screams high major, impact player.  Andrews is going to have a monster senior year folks.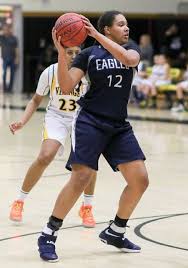 So right now who do I think is the club house leader for Shore Conference Player of the Year? That's an easy one, Kayla Richardson of Middletown South is the answer. Richardson who gave A-10 Lasalle University a verbal commitment is the most complete player I know these days. She has put it all together this summer and did not disappoint last week. What I liked best was that she was never happy with her performance each day. She expects so much more of herself these days. No player makes their teammates better, can score in multiple ways and can we please start admitting ….she is one of the best defenders period in the Shore Conference. Kayla Richardson is special folks and this week that was clear to everyone.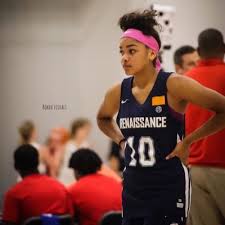 You cannot talk about NBS without talking about Angel Velez. Folks this is the future of the point guard position and everyone in the gym felt her presence. Velez simply stole the show on day one with her passing, leadership and coolness. She took to coaching and her understanding on how to communicate was something to behold. It was she that got Ally Carman off and running this week. She is clearly the leading candidate for freshman of the year. But she will have her teammate at Manchester nipping on her  heels. Here is what we know after last week at NBS, Gabby Ross can get her Power 5 Jersey measured now. All the is left is to put the name of the school on the front. Ross at times was wonderful. Her future is insanely bright and her competitive nature is something few babies have.  Manchester soon will have the best backcourt in the entire state.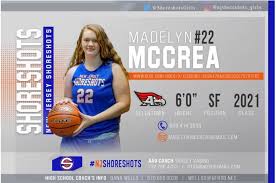 2021 Maddie McCrea of Allentown High School was the surprise of the week. How much you ask? How about Most Improved Player of The Week. She folks she is a Mid Major lock. McCrea has grown at least an  inch since the AAU season and has lost 15 pounds. College coaches make no mistake. She looked amazing all week and you heard it hear first. She will be on everyone's wish list. I am happy for this young lady because she has figured it out. How good was McCrea? She has at least one coaches, MVP pick…strong words. Megan Callahan, I will just live it at this, a high major lock. She is so good it's crazy. The 6'2″ forward is the total package. Her feet and hands are so good it just off the page. Talking about rising stock, there is a reason Georgia Heine has multiple Division one offers. It because she seems to get better every time she steps on the floor. It clear she is becoming a mega star in the making.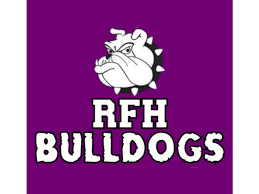 RFH had three straight days were a baby made the Top 20 at some point. Sarah Hughes, Julia Corsentino and Molly Kelly. Remember every player in that Top 20 game is a D1 player, just as these three will be one day. Many D1 players did not make the Top 20 court all week. But Grace Munt was Top 20 everyday and Kaila Scarpa shocked everyone and made a Top 20…not a bad week for the bulldogs.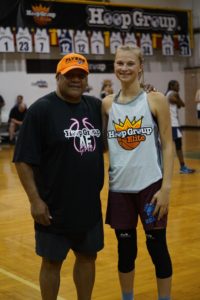 Finally it would silly not to mention 2024 Taylor Dermack. Now she is not good for her age folks. She good for any age, this kid is beyond special. When you talk about a kid with her size, length, vision and IQ at her age….you are talking about rare stuff. She lives in Colonia, NJ and coaches I can tell you…start the recruiting process now for this young lady ..she is going to be part of serious recruiting war. She was the only baby to make the Top 20 each day she was there.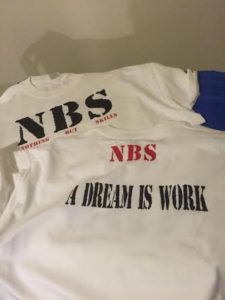 Here are the facts about last weeks NBS camp..a total of 63 projected  D1 players came though the gym if you include the babies… Everyone played hard and it's the best damm camp in New Jersey if you like competition…..
COACHES, YOU WILL RECEIVE A FULL CHEAT SHEET TUESDAY… With a NBS CAMP FULL PACKAGE…NAMES…ROSTERS…FULL VIDEO OF ALL GAMES… AND A HIGHLIGHTS TAPE OF EACH DAY