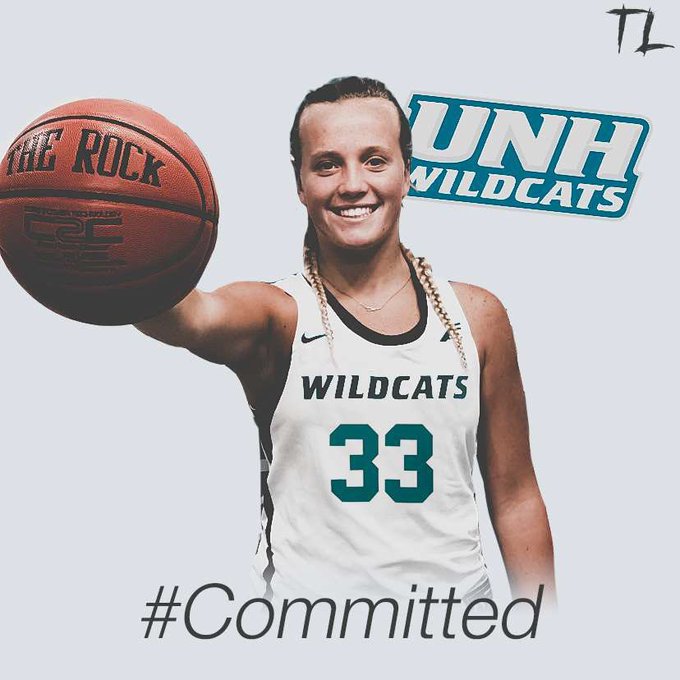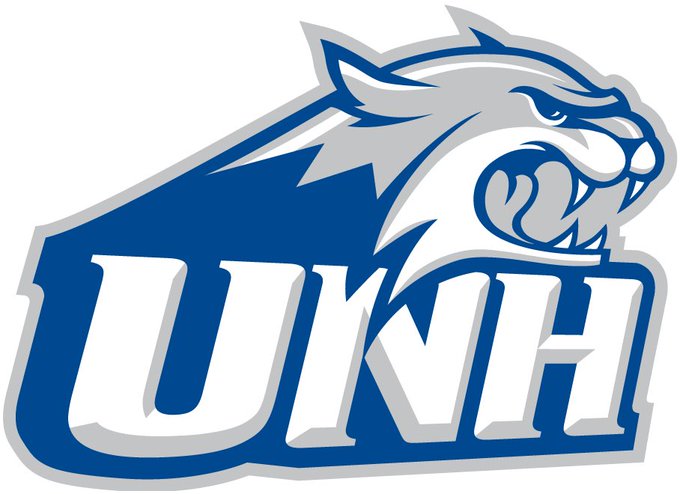 Another member of the New Jersey SHORESHOTS has come rolling off the board, this time right into the arms of the UNIVERSITY OF NEW HAMPSHIRE. That's because one of the best true combo guards in all of New Jersey, MAGGIE CAVANAUGH of St Rose in Belmar gave the state University a verbal commitment. She choose UNH after receiving multiple Divisions offers from school up and down the East Coast. She choose UNH because it felt right from day one. Now UNH IS #1 in her and her families heart ❤️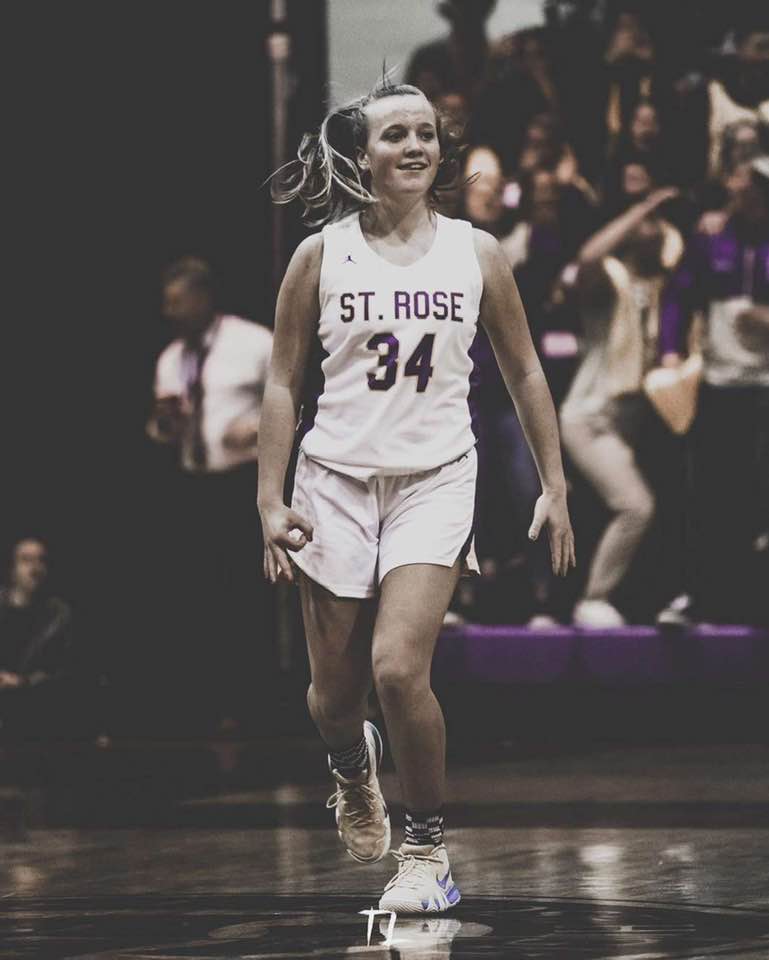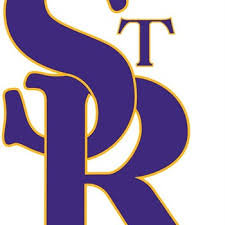 When Maggie Cavanaugh moved to the shore 4 years ago. It was clear she was going to be special. She was so talented and athletic, it was impossible not to notice her ability. Even as a 8th grader she had a great feel for the game. Her ability to see the floor was special. She also played with such flair and style, it was so entertaining and fun to watch. She also had something else … a edge and toughness you don't teach. Maggie Cavanaugh wears her emotions on her sleeve. There is nothing calculating or phony about her. What you see is what you get. Meaning you get 100% effort and passion always. This what makes Maggie Cavanaugh who she is… one of the best combo guards around.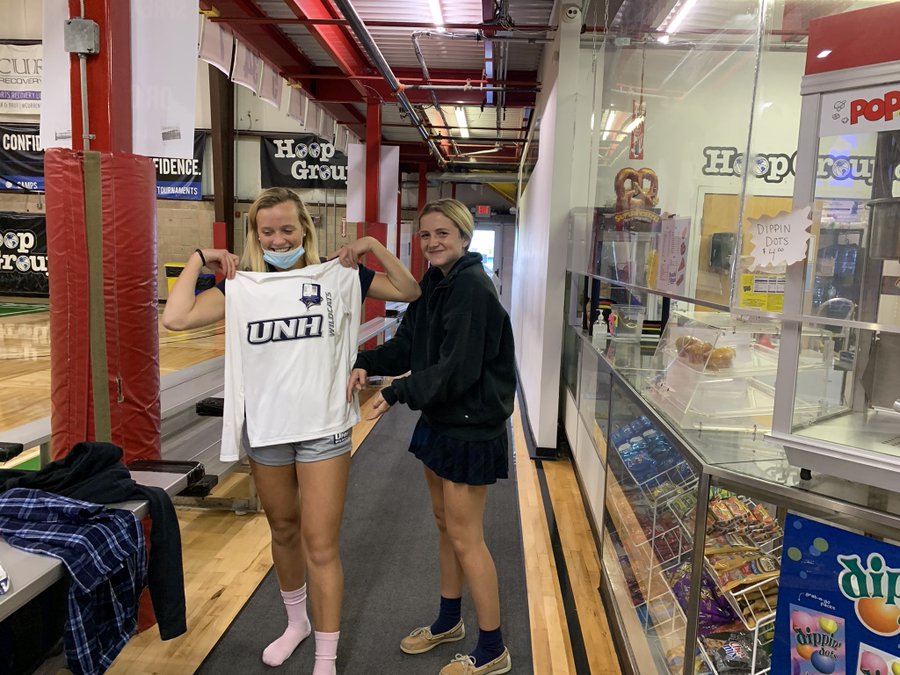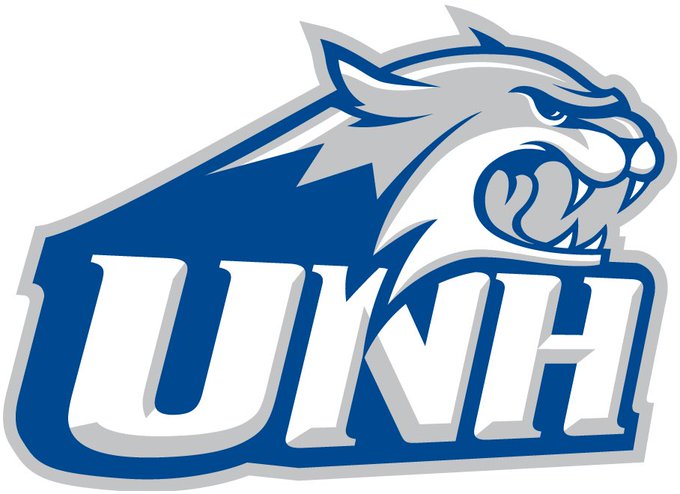 We use the term combo guard to loosely these days. It's a label usually attached to a shooting guard who is too small for the position. It's usually a term used in recruiting when coaches know a player in order to get recruited must show some point guard skills. In most cases these players are masquerading as point guards. In the case of Maggie Cavanaugh, there is no need to fake it, that's because she can run a team. Get them in their offense. She can make teammates better and be a coach on the floor. Her leadership ability is flawless at times. But what makes Maggie different than most, is what she does when she slides to the shooting guard spot. The production doesn't change and the effectiveness is just as good. You needs threes? You got it. You need drives to the rim for tough points, you got it. You need rebounding and defense? You got it. You see Maggie Cavanaugh gives you what you need brother… now she will will give UNH what they need, a talented no nonsense true combo guard.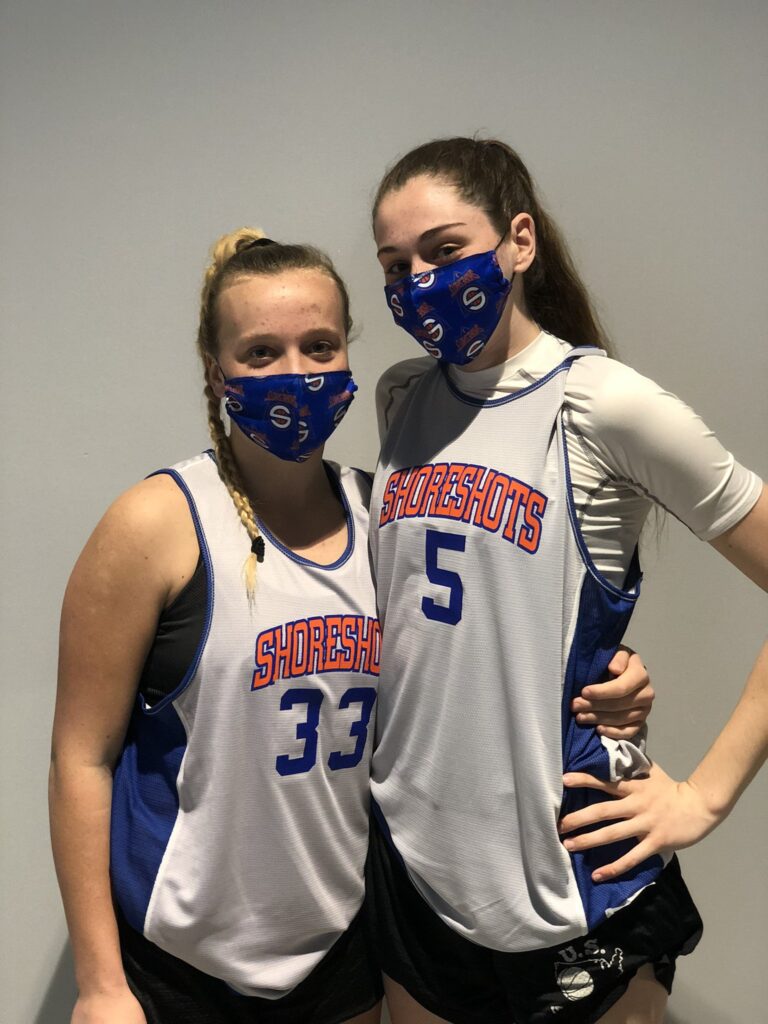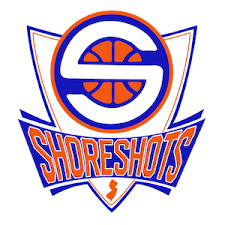 This spring some AAU teams tired to convince Maggie and her parents to leave the Shoreshots. They made all the promises, AAU cats and teams make. The sold the nice gear, sneakers and exposure. They sold all the wonderful trappings most kids dream about and then sell their talents to have. They just forgot one thing. Maggie Cavanaugh likes to earn things. It's why I knew, she was not going anywhere, anytime soon. You see Maggie's best friend and Shoreshot teammate is Gia Pissott of Toms River North. Gia, will be attending Navy. She also is Maggie's biggest supporter and best friend. It's why everyday she picks up Maggie and they come to the gym to shoot, then stay for a full workout. They don't do this a few days a week. They do it every day of the week.. no exceptions. They both are the ultimate gym rats. It's also the reason they have become two of the most improved players in New Jersey. Why both will make a run at All Shore and why both are off to DIVISION ONE BASKETBALL. They were both together as a team willing to make the sacrifices and put the hard work in…now they are being rewarded together!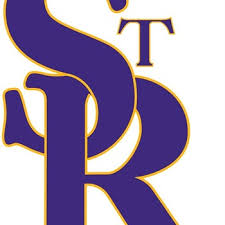 As a freshman Maggie Cavanaugh saw limited minutes on one of the best teams in the state. St Rose started the year at #1 and won a state title. Last year, many were not expecting much. That is until St. Rose knocked off Top 10 Manasquan. By the time Maggie Cavanaugh had the performance of the SCT VS MANCHESTER In the SCT. She was sensational in putting St. ROSE on her back with 14 points 6 dimes and 5 rebounds. It was clear St. Rose was the surprise team of the year and Maggie Cavanaugh was on her way to greatness. It's was Coach Mary Beth Chambers total trust in Maggie that gave her the confidence to become what she is today. Coach Chambers rather than be heavy handed and unwavering in her teaching. She allowed Maggie to play with her flair and creativity that give her so much joy and by doing so, she allowed Maggie to grow and shine. They also created a bound built on trust and accountability. St Rose has been a blessing for Maggie Cavanaugh and Mary Beth Chambers has been the teacher Maggie needed to get to the next level. The partnership has hit a home run because Maggie Cavanaugh is off to the highest level of basketball next year.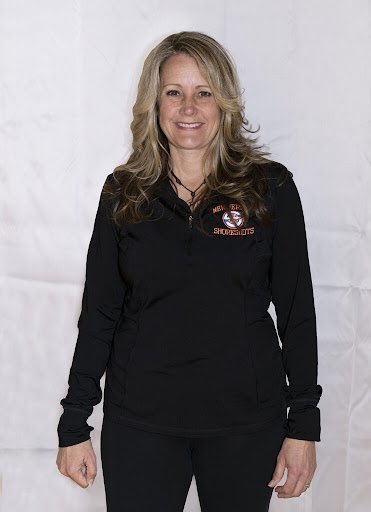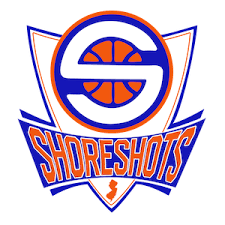 Recruiting is not a science. It's risky business at best. These days no organization is in the same world as the Shoreshots. Tracey Sabino has perfected the art of development, team play and showcasing kids. She simply is the Queen of AAU independent basketball. The UNH basketball staff on the other hand knows talent and more importantly knows how to build relationships. Head Coach KELSEY HOGAN, sic'd her trusty recruiting coordinator DEREK MARCHIONE on not just Maggie Cavanaugh but the entire Shoreshots, St Rose and Shore community. Now young Asst Coaches pay close attention to what I am about to say next. Derek Marchioness knows how to sell his boss, Coach Hogan. He also knows how to build relationships. Folks, trust me when I tell you this. UNH just put on a recruiting clinic. As someone who truly enjoyed recruiting. Watching this process gave me hope for the women's basketball recruiting game. This recruiting war also folks was a blow out .. a mismatch. UNH took the competitors for Maggie Cavanaugh's services to the cleaners. They built a relationship with everything connected to Maggie Cavanaugh and she fell in love with them… YESTERDAY THEY JUST GOT MARRIED👰‍♂️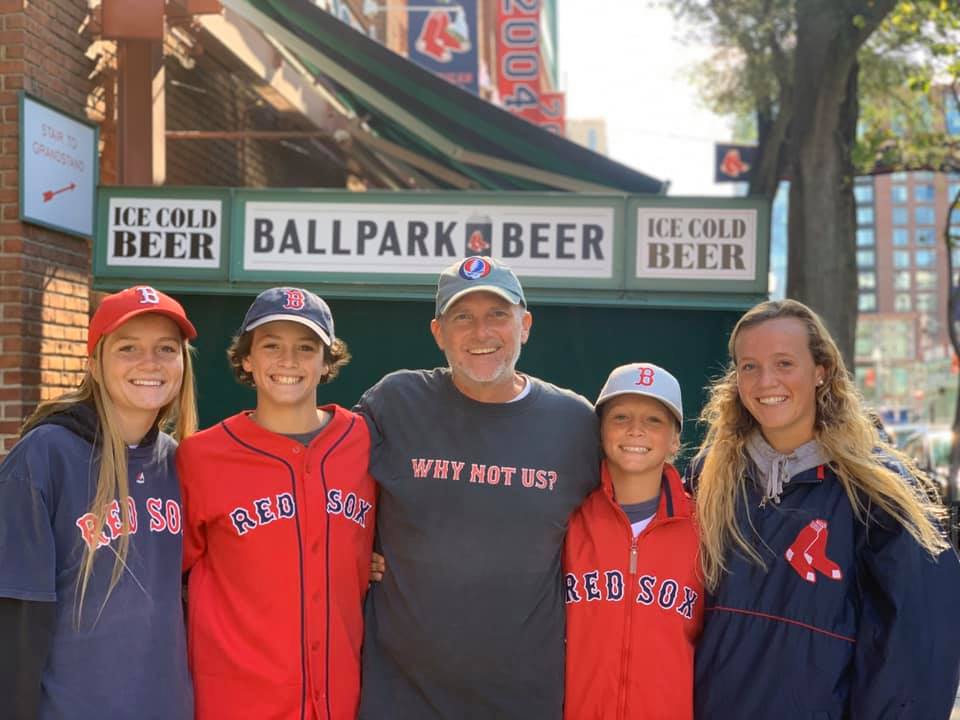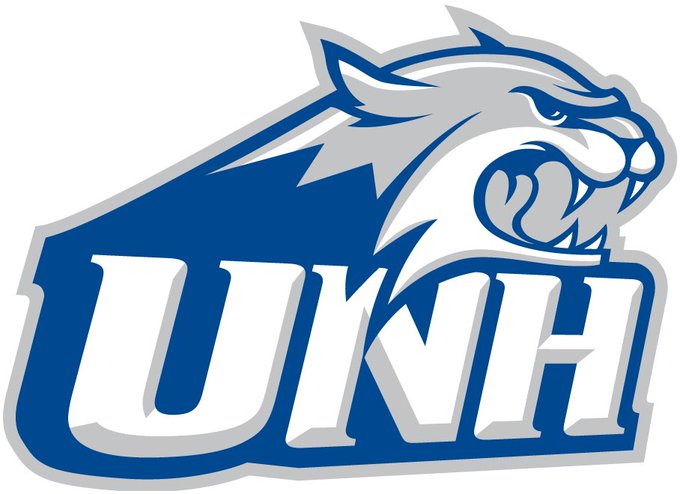 Maggie Cavanaugh could serve as an example to all. First, work hard, like come to the Hoop Group before every home game and shoot for a hour. Like have you trainer call you and ask "are you crazy, you can't spent the entire evening and afternoon in the gym". Be ok when your parents are tough on you and make you do the things you don't enjoy. When a player pushes you in the back recklessly in a game, forcing you to miss a month or two. Don't feel sorry for yourself. Show up at the gym everyday, watch and support your friends and teammates. Then play your best on the biggest stages vs the best competition. Then build your notoriety and reputation based on your daily effort and reliability. You see Maggie Cavanaugh didn't sit around wishing on a star her entire young life, she became a star. She didn't talk about greatness… she persuaded greatness… yesterday she found a little more of it and now she's walking on Sunshine….CONGRATULATIONS TO MAGGIE CAVANAUGH AND THE UNIVERSITY OF NEW HAMPSHIRE 🎉🥳👏