I am so excited to announce that I have verbally committed to the United States Naval Academy to play Division 1 basketball. Thank you to everyone who has helped me along the way. I wouldn't be here without all of you💙. @NavyWBB @MHSCoachTriggs @CoachTinyGreen @Tina87020245 pic.twitter.com/8dl0O13toc

— Morganne Andrews (@Morganne_14) July 26, 2019

There are stories that are too good to be true. There are still coaches and colleges that can still recruit above their level of play. There are still kids who fit like a glove when choosing a college. THE UNITED STATES NAVAL ACADEMY  pulled off a major heist this week. MORGANNE ANDREWS  will be joining the division one school, as she gave NAVY a verbal commitment.
Martinsburg High School in West Virginia found itself in the spotlight last season for all the wrong reasons. It was national news when the  team basketball bus flipped over while traveling to a game. It left a number of players injured and many missed large parts of the season. It certainly brought the team and families closer together after experiencing such a scary moment in time. It's why yesterday's verbal commitment to Navy by  Morganne Andrews is such an amazing story. Many may not know much about Miss Andrews. But she was the voted The player of the Year in her area. She also led her team to the Class AAA state championship. Morganne  Andrews, is one of most athletic 6'1″ females I have seen. Her quickness to the ball and turn around jump shot is rare stuff. Her ability to defend and use her body are elite stuff.
Last year Morganne Andrews attended Academic Elite and tore the gym apart. There were over 50 D1 players at last years event. One is currently playing D1 basketball. It was this star player that Morganne Andrews took to task who is averaging double figures in college, these days. This is when I knew Morganne Andrews was speical as a player. What I didn't know was how speical of a person she is. Her smile and way of speaking makes you fall in love with her. She is kind and warm towards her dad. She is pleasant and roots for her teammates.  She is a classic program kid, the type when she graduates the entire school cries. She is that kid you never want to say goodbye too. She makes you feel good about everything around her. Her presence is powerful for such a young lady. She is a true TRIPLE 'B"…A BALLER and BEAUTY with BRAINS.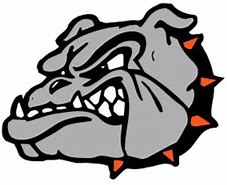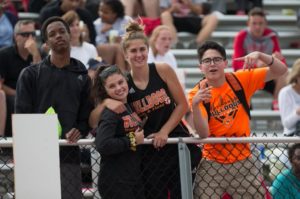 This year at academic elite, I saw Morganne Andrews sitting down, getting ready for the event to start. I remembered her from the previous year. She smiled and I smiled back, it was great to see her once again. I said to her, "you going to be very happy after tonight" She responded with "no, were both going to be happy after tonight". She was right because the 6'1″ forward picked up right were she left off from a year ago. She dominated the competition. She was a grown woman among little girls. The leaping ability, the timing, the shooting and the competitive nature were breath taking. Her coach at the event was  Jim Pissott, after she played, he said "wow, what a great player and better kid, she is scary" This from a man whose daughter is one of the most recruited players in the country. I told you Morganne Andrews has that type of effect on people. She appears to be, too nice and to good to be true.
Morganne Andrews, "I would love to play college basketball. "I'm going to work toward that," she said.
But only if it's at the United States Naval Academy. That's where Andrews, who possesses a grade point average well above 4.0, wants to attend.

— ellonya Tiny Green (@CoachTinyGreen) July 27, 2019

I was sitting with a group of college coaches Thursday at Academic Elite. All anyone wanted to know was who is the girl from West Virginia? They asked if anyone knew anything about her? She was the talk of the gym. Then at some point I found myself sitting with the Navy coaching staff. I said these words "believe it or not I think she's the type of kid who would go to the Naval Academy. "Both coaches laughed and said, " yeah that would be nice".  I then said "can you imagine a kid like that in the Patroit League?"…As the night was winding down. I caught Morganne Andrews and her dad leaving. I was sure, it would  be the last time, I ever see her. I wanted her to know how much I appreciated her. So I approached her to say goodbye. I told her good luck and have a safe ride home. I then asked what schools were recruiting her. She said a number of schools but all that matters was Navy. I said "WHAT" and she said "I WANT TO ATTEND NAVY. I then ran over to the Navy staff and said " Morganne Andrews wants to attend Navy. Both asst coaches smiled and said "we have been following her Tiny" it was their little secret.  I ran back and said Morganne they want you. She smiled and said "great because that's were I'm going".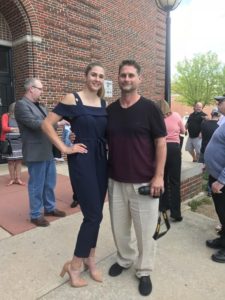 I sat in Pete and Elders with a group of college coaches. I was telling everyone Andrews was a done deal. The coaches all laughed and said how can it be done that quick. I said the kid told me she was going to attend Navy. So me and the coaches were debating if that was true or not. When guess who walks in the restaurant? You got it Morganne Andrews and her dad. I told her she had perfect timing. All the coaches starting laughing, as I said "  look who just arrived…OFFICER MORGANNE ANDREWS!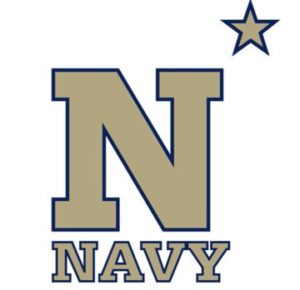 NAVY just hit the jackpot, they just proved that you can still RECRUIT a kid above your level of play. This is big because a  former asst in the Patriot called the Navy staff "the best coached team in the conference. They win games they have no business winning"  Well there margin of error just got a little bigger. Because they just added a bigger ship to their arsenal….named…MORGANNE ANDREWS.
MONDAY..POINT GUARD SCHOOL…SIGN UP NOW!