"She will be the be best player in TOMS RIVER NORTH HISTORY"…TRN Head coach Vicki Gillen
Those are the words of  Head Coach, Vicki Gillen, while I sitting in the Wall high school gym the day Coach Gillen. They have been a number of talented and Division One players that have come though the TRN program and Coach Gillen has coaches a few of them.  Megan Sias was her most recent player to be named to the Shore All Freshman Team. It seems Megan Sias  at 6'1″ and so very talented could shoot the ball and could put the ball on the deck. She was the rare player with size and skill. It seems her future was set. It was only a matter of time before she'd  become one of the best players in the Shore, one of the best players in the state and one of the best players, if not the best in TRN history. But life throws us curve balls and Megan Sais was not throw a a curve ball. She was thrown  a haymaker to her future. She blew out her ACL just when she was getting started. Just when she was ready to to take the high school basketball world by storm. Megan Sias was not on a mission to be the best but rather back to the light. Back to all what so many predicted for her after her break out freshman season. They say tough times don't last but tough people do and MEGAN SIAS IS PROFF, BECAUSE SHE GAVE STONEHILL  COLLEGE A VERAL COMMITMENT.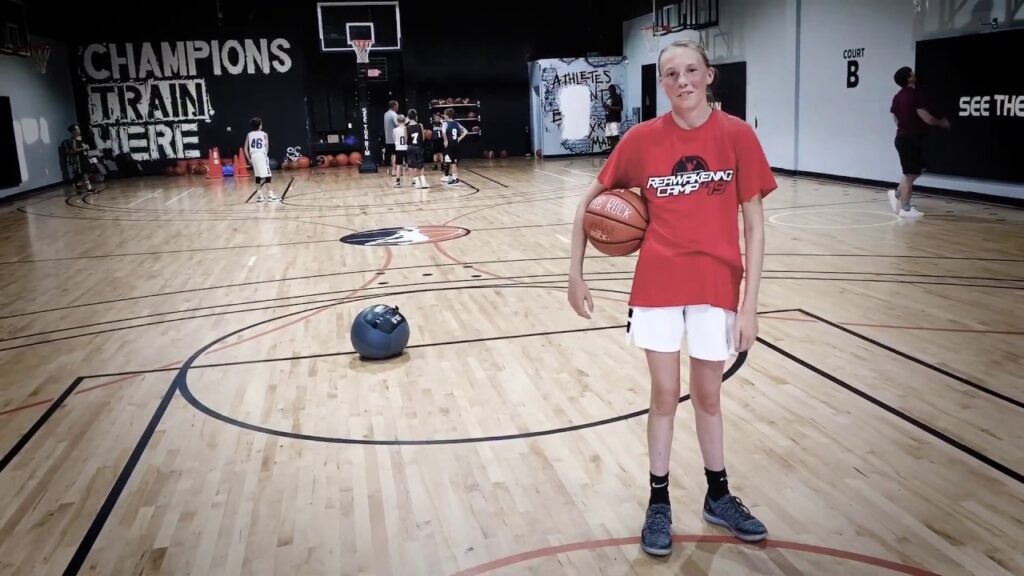 In case you didn't know, Megan Sias committed to STONEHILL  COLLEGE two weeks ago. But she waited to announce it. First she didn't want the spotlight. Then she was worried that she take the spotlight off  her cousin Julia's college going away party. You see Megan Sias is humble and more important not big on getting attention. That's why when she was named to the All Freshman team, she was very quite about it. She just doesn't like being the center of attention. But Megan also doesn't like slipping into the darkness and that is almost what happen to her during her sophomore year. The was the year she blew out her ACL, causing her to miss her the year. It most likely will prevent her from being the all time leading scorer in the schools history. Now with the shorten high school season 1000 points may even be in jeopardy. But what was most in jeopardy is  that college coaches would forget about Megan Sias. No matter that she went to the gym and did ball handling in a chair, shot on her own with no movement during these tryin days. Now matter how much Megan tried to to do the things to stay relevant, out of sight out of mind is the way it is in the recruiting game. So Megan Sias had to start all over and she had to do what so many before her simply could not do… find a way back to the light. Back to being called one of the best.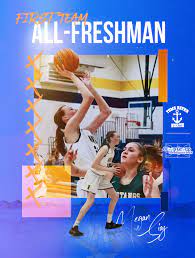 I remember when Megan first came back from her surgery. She wanted to come out like gang busters. She played for the NJ GEMZ EYBL TEAM, she got lucky and Coach Dawn Karpell was her coach. I spoke to Coach Karpell and asked her how Megan was doing. She said, "Megan will be find as she gets healthy"  But Megan wanted it all to happen right away. So while she had some flashes, it was clear Coach Karpell knew what others did not. That because while Megan had a up and down summer. She got coaching and she got something all kids need, HOPE!. It's why last season she was named to SHORE SPORTS NEWORK, FIRST TEAM ALL SHORE TEAM. It's why TRN was the best team in Ocean Country. Megan Sias had a season to remember, a season that reminded us why she was considered one of the best players in the 2024 class before her injury. Megan Sias was finding her way back from the dark, she was trying to remind all that was a special player.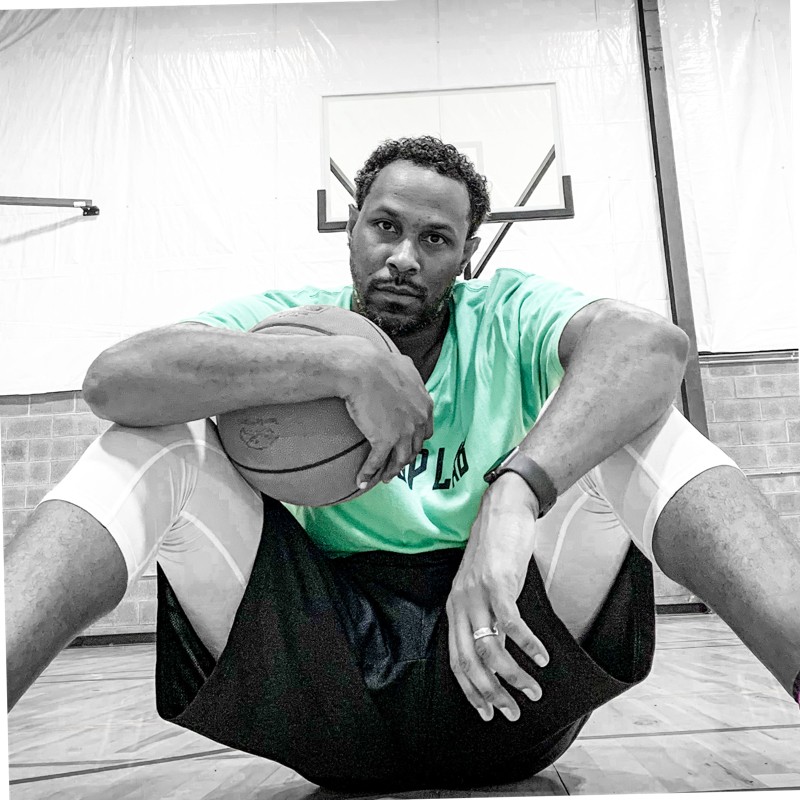 Garry Linton is a trainer, not like most trainers. He is ahead of the game, he is one of the next generation of trainers. He trains the mind, the body and the talent. He was the guy that got Ocean County on its feet. He was the one that made basketball cool in Ocean. He was also turning out basketball players in Ocean left and right. Ocean County became a county when Garry Linton was building his training empire in Ocean. No longer did kids have to drive an hour to find real teaching and coaching. Garry Linton, is no longer a big part of Ocean County basketball and why the county has slipped back to its old ways but Garry Linton left his mark. That because Megan Sias was one of his last disciples. It was Garry Linton that built up her self esteem, confidence and taught her tall girls can dribble, shoot, pass and rebound. Together Garry Linton and Megan Sias built something special together a bond and more importantly a dream. A dream that would lead her to STONEHILL College. NO TRAINER HAD A BIGGER IMPACT ON WHY TODAY SHE IS SHINNING SO BRIGHTLY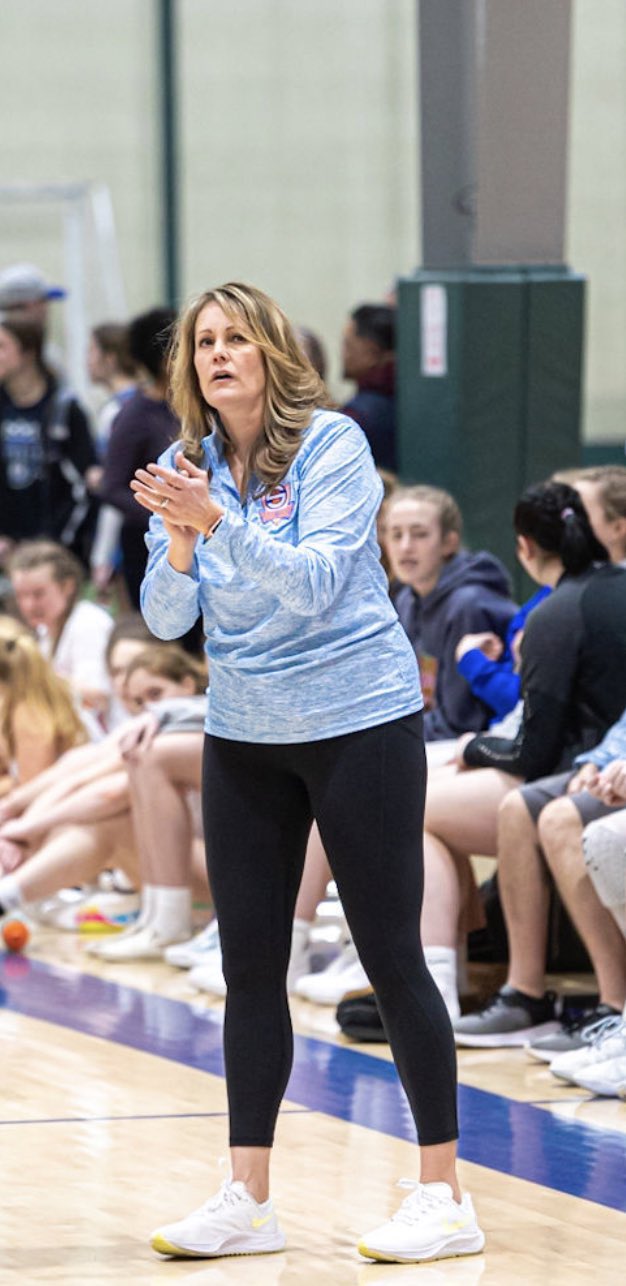 When Megan Sias make the decision to play for the Shoreshots, it was a risk. She left the GEMZ EYBL team, she left the coaching of Dawn Karpell. But she had learned something over the years Do your homework, she knew that Coach Karpell would not be the coach of the Gemz, so she made the move to the Shoreshot. She knew that Tracey Sabino was a master coach and knew how to get players exposure and showcasing players. The Shoreshots gave Megan a platform to show her talents and to show that she was healthy. It was the perfect storm, a coach that believed in her and a then a players who reminded everyone that she was different. But there was one little thing about Megan Sias that was different, That made you realize she was cut from a different cloth. Megan Sias was not about to settle, not about to let Division One basketball rule her world. So when she said these words, I knew she meant it.
"I RATHER PLAY D3, I"M NOT GOING ANYWHERE THAT DOES NOT ALLOW ME TO PURSUE  NURSING"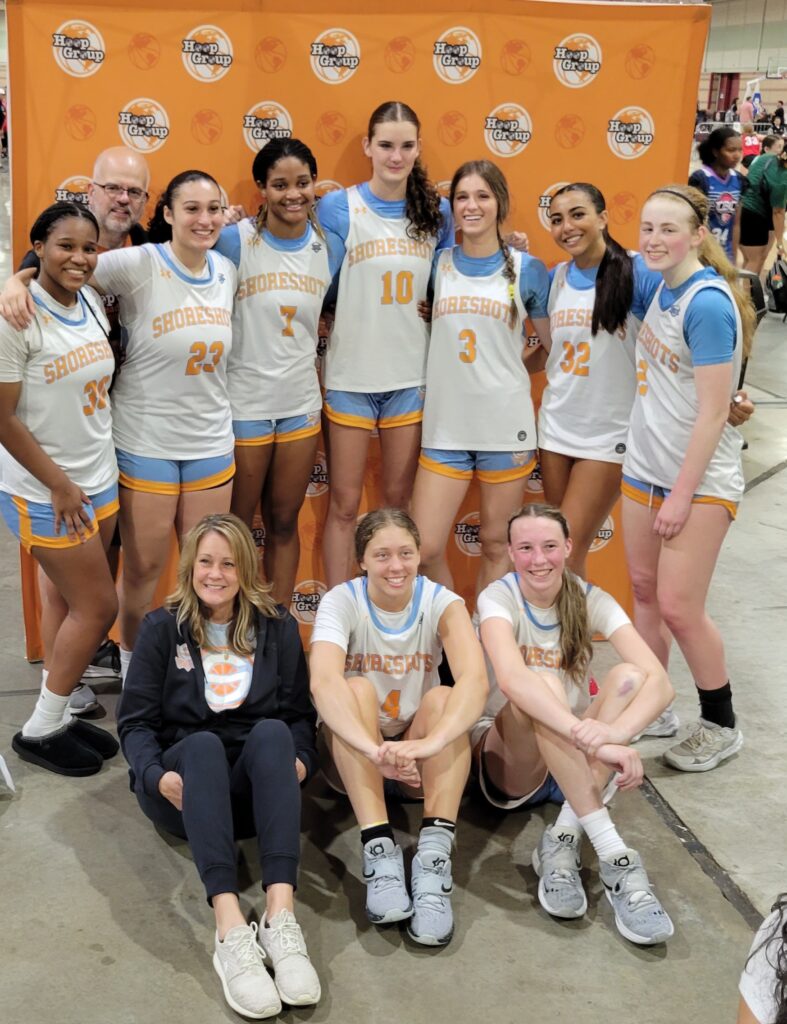 I called Tracey Sabino and told her that a D1 school wanted to offer Megan Sias, I thought it be a great place. Tracey Sabino, response was "Tiny she is not interested, they don't have nursing". Megan Sais is an entire different type kid. Ego and playing to the crowd doesn't interest her. But good recruiters also find a way to these type kids. Stonehill found a way and they found a pathway. The told Megan you can get that nursing degree and we will show you how. They call that closing a deal and more importantly figuring it out when other schools could not. It's the reason, the only reason Megan Sias is going to Stonehill College. It why StoneHill College is getting a steal of a lifetime. A player that from day one will impact their program in a way I really don't think they can fully understand. Megan Sias to be honest is the type of player a school trying to make noise in the big world of D1 basketball dreams about. Circumstances has certainly played a role in Megan ending in up at STONEHILL but good recruiters make their good fortunes.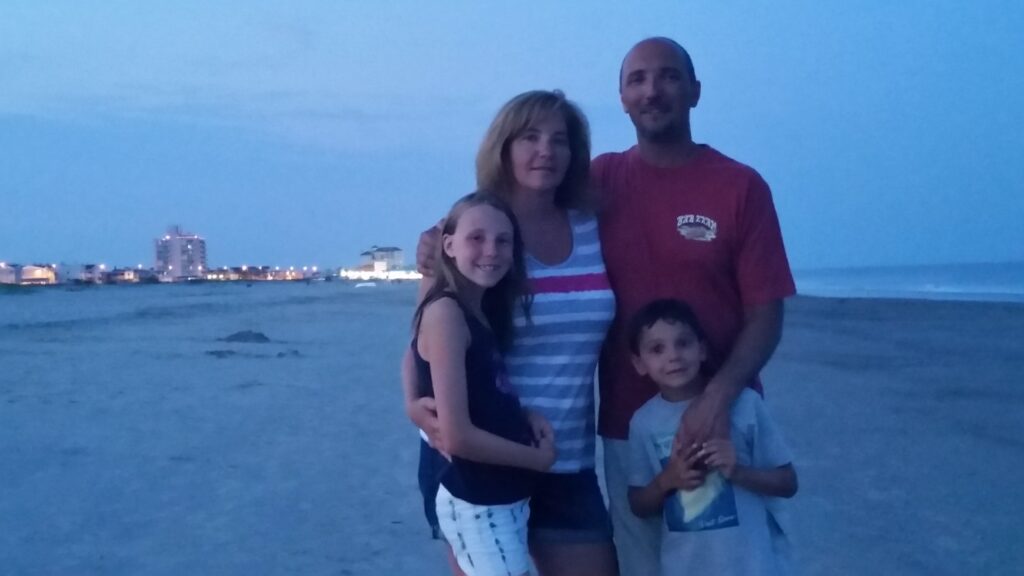 Graig and Kate Sias are those parents that keep it tight. They stay out of the way. The know what matters most and always keeps that on the front page. They know that Megan's future is about her education. But they also want her to have a great basketball experience. They know what it's like to watch the tears roll down the eyes of a daughter. The know what doubt looks like, they know what risk taking looking like and what the outcome could be with one mistake. But they also know what hard work and belief  looks like. Now they know what the joy of a daughter looks and feels like when they come back from the dark. When they overcome the worst. Now they son Jackson who is on his own journey knows all is possible. The is what happens when a daughter walks back into the light and get to shine.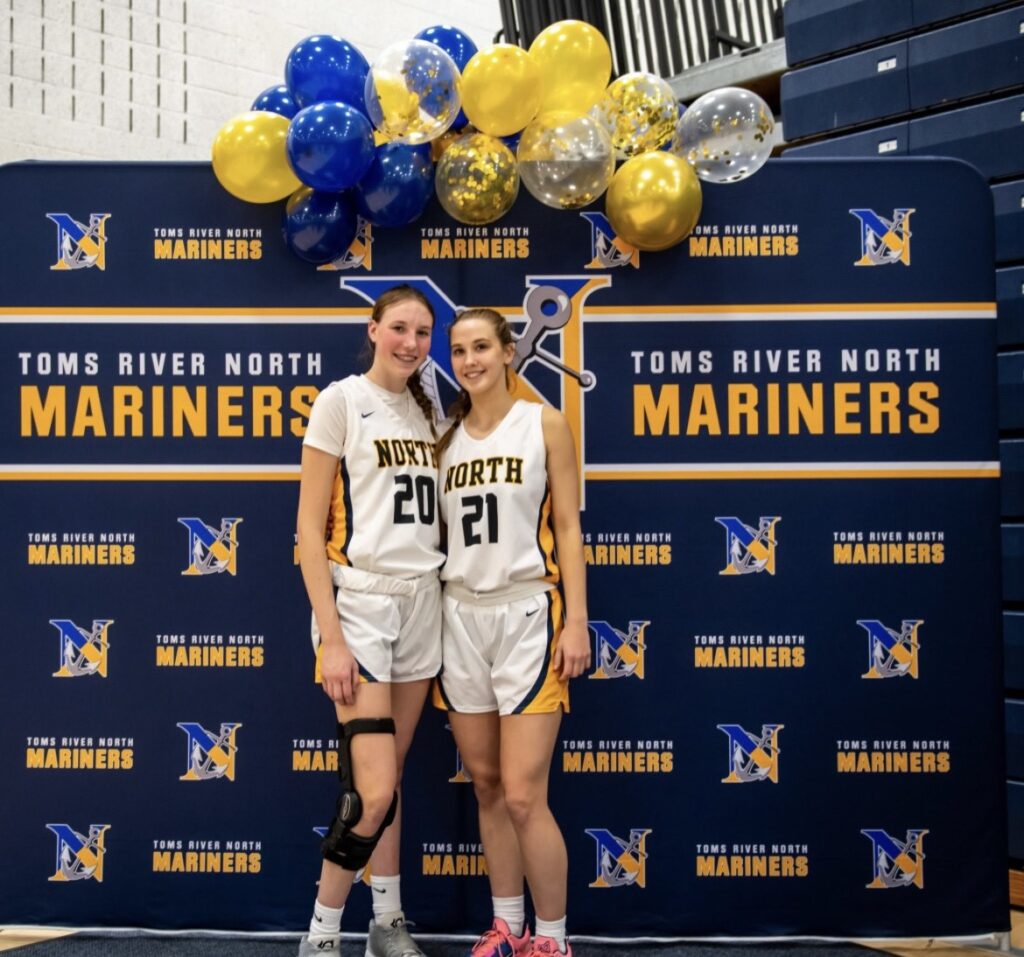 When Megan Sias and her cousin Julia Grodzicki joined forces for a  last year. It was the prefect ending to a great moment in time for both. The two will never forget their time together. They won lots of games and and chips together. It's always nice to keep in the family. Now Julia is off on to her new journey. Megan has one more year to create some more memories at TOMS RIVER NORTH. Now she will go it alone, something she has had to do in the past, she has had to find a strength no kid should have to be asked to search for at such a young age but when they find this strength it's a rare strength and one the leads to greatness….
MEGAN SIAS IS ON TO GREATNESS AND STONEHILL GETS TO GO ALONG FOR THE RIDE…CONGRATS TO MEGAN AND STONEHILL UNIVERSIT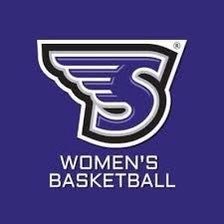 MEGAN SIAS OFFICIAL VIDEO: A NEW PATH