This is the story of a journey. A journey of a coach and a player that started a long time ago and is just getting started, all at the same time. This is the story about two people dreaming of the same thing,  A NATIONAL CHAMPIONSHIP. Tom Shirley  is the head coach at Jefferson University. His resume speaks volumes as to why he is considered one of the best coaches in the country. Everywhere he has gone, he has won and won big. There is nothing he has not accomplished as a basketball coach. His teams have won everything and done everything. His teams have won conference titles, had All American players, been to the NCAA tournament, won NCAA games. He has won Coach of the Year awards, Coach Shirley's  teams have made it to the NCAA regional finals. But there is one thing Tom Shirley has not tasted; a NATIONAL CHAMPIONSHIP.  Kaci Mikulski had a number of college choices to choose from over the last few months. But she was thinking a little different that most kids. Kaci Mikukski, wanted a great education like all kids. She wanted to attend college for free like all kids hope to one day. She wanted to play basketball in college like a lot of kids. But the one thing Kaci Mikulski wanted to do above all was to win a NATIONAL CHAMPIONSHIP. This is why she and JEFFERSON UNIVERSITY have come together. I guess it true that great minds think alike because KACI MIKULSKI GAVE JEFFERSON UNIVERSITY A VERBAL COMMITMENT.
" How do you know she is D1? I wish you would stop saying kids are D1. Well you wait because we're going to get her, you just watch"…..Coach Tom Shirley, Jefferson University.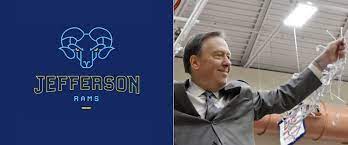 Coach Tom Shirley told me this last year. That was when he first offered Kaci Mikulski a scholarship to attend Jefferson University. He was tired of reading about kids he was recruiting being told they were D1 players. That's because he knows his program is better than many D1 programs and he wants to recruit so called D1 players. Coach Shirley didn't want anyone putting idea's into kids heads before they knew what his program was about. So he put his trusty  assistant Matt Bamford on the job to make Kaci Mikulski part of his program. Matt Bamford is the type of young assistant coach who leaves no stone unturned. He is the type the believes he can recruit any player regardless of their so called level of play. He has a product that he knows he can sell. He knows his boss is a rock star in the college coaching world. He knows his school offers a great education. Coach Bamford is a relentless recruiter, you don't want to recruit against. He knows his school plays for chips, the big chips and that just may be his biggest recruiting sales pitch. In the case of Kaci Mikulski, he whispered sweet magical words into her ears. The Wildwood Catholic guard like Coach Shirley has won everywhere she has ever played at, be it in —- high school or AAU. Like her future coach winning seems to follow her everywhere. Kaci Mikulski has had to make real sacrifices along the way to have such success in her young basketball career. But she has also had lots of help along the way.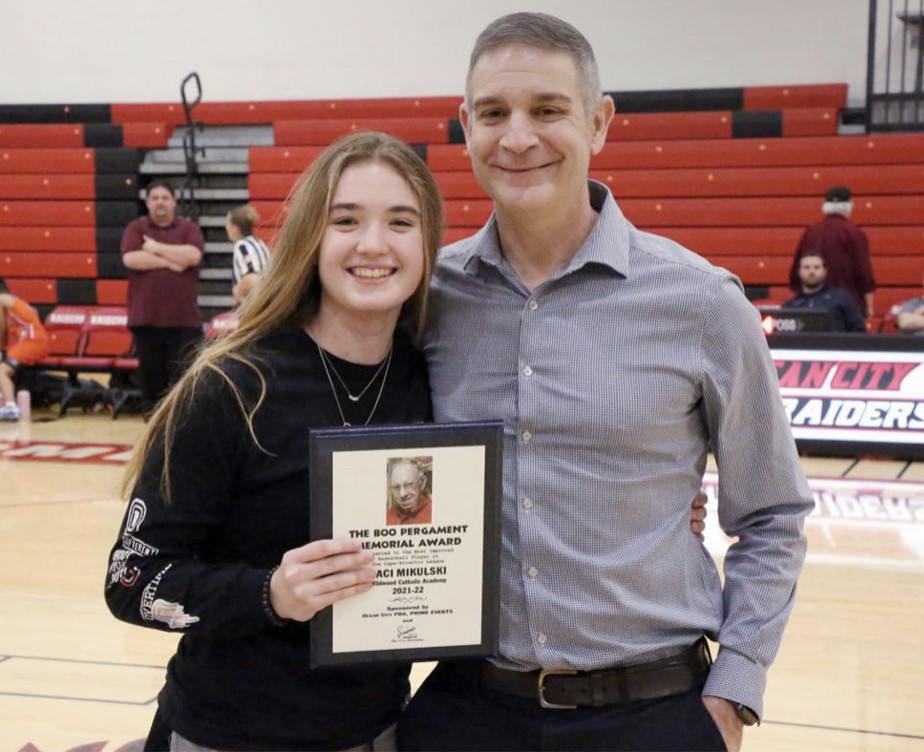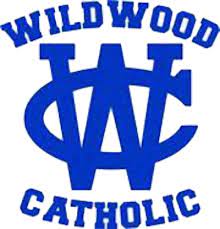 Wildwood Catholic basketball Coach Steve DiPatri, is one of the best high school coaches in New Jersey. Anyone who has seen him operate on the sidelines knows this cat is talented. He has the ability to get kids to reach their full potential. He gets his teams to play as a group and he wins lots of games against teams often with more talent. It's why when he gets a talented player, his teams are very dangerous. He has taken Kaci Mikulski,  from a wide eyed freshman to a seasoned veteran star on his Wildwood team. He has helped Kaci go from just a really good player to a great player. If anyone doubts this, all they had to do was watch her this week at the NBS camp. She feasted on D1 players with offers or committed to schools. She took them to the old school but right school, the DiPatri school. She reminded everyone knowing how to play the game is still a skill set. She showed everyone that passing and cutting is still a skill set. She reminded everyone that shooting is still what this game is all about. Coach Steve DiPatri, has prepared Kaci Mikulski for this big moment. He has given her  the tools that she needs to be a great player. He has taught her how to win and now Jefferson University to about to reap all the benefits of Kaci Mikulski playing for master teacher in high school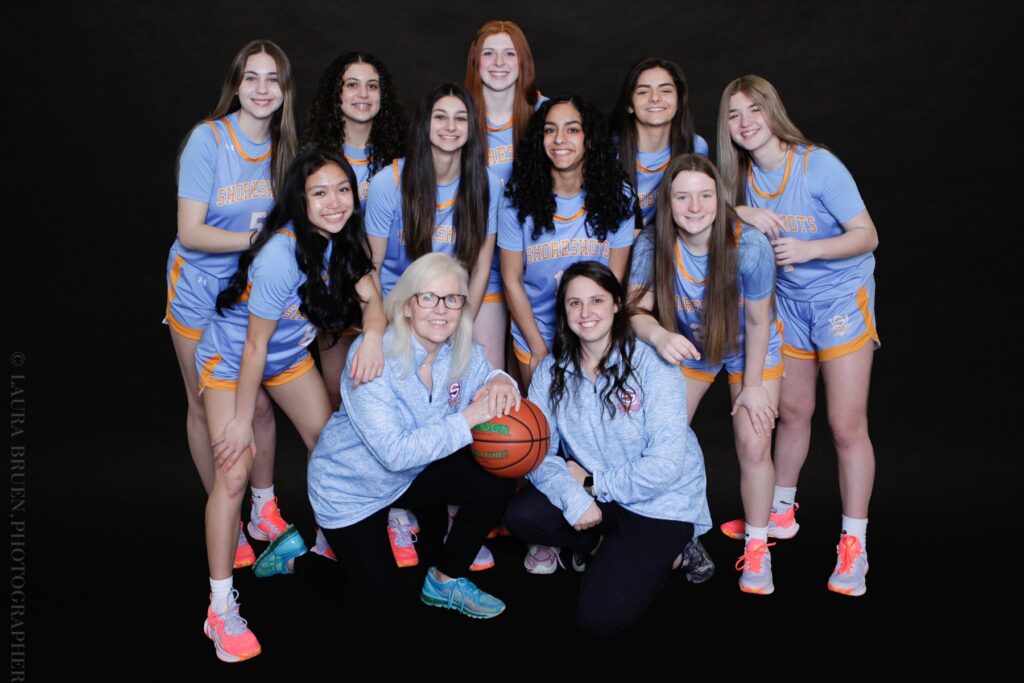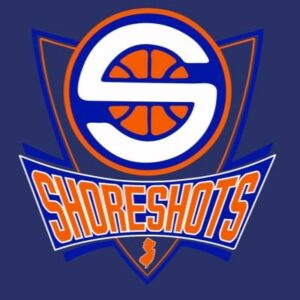 The New Jersey Shoreshots, it seems dominates the Scholarship world every year. Kaci Mikulski is not your typical Shoreshot player. She has to travel 90 mins one way to make it to practice in the spring and summer. She has to do this 4 days a week. Because she also does training with her shoreshots team. Kaci Milulski it seems knew what she had to do in order to improve as a player and gain exposure. She wanted to challenge herself and test her limits against some of the best. It's why she plays so hard it seems all the time. I can't remember Kaci, ever not giving a full effort on the basketball court. She never seems not prepared to work hard and embrace anything that is asked of her on the basketball court. But what makes her different than so many is that she is always rooting and cheering for teammates. It's rare to not see her smiling or praising a teammate. It's why everyone loves Kaci, she is so positive always, regardless of what is going on around her. She understands that having fun is also part of the game.  Nobody can ever question her work ethic because she brings it always. I remember when she had to get up at 5.30 in the morning every weekend to attend NBS at 7am in the morning for 8 weeks. I wondered how she did this and never seem to mind. She never looked tired walking in the gym. Her energy level was always on full.  I think I know now, what I didn't know back  then, Kaci Mikulski just loves basketball. She is just loves playing the game. It's why she would dive the 90 mins one way to shoot at the Hoop Group, go to point guard school and core skills 4 days a week after school in the fall. I often wondered how she did her homework?  When did she eat and how she was is paying for all this?  To this day I really don't know how she did it. I just know she did what most kids can't do, which is to JUST GET IT DONE. I think that is really what Kaci is known for, just getting it done. Kaci does more doing; than talking. Her AAU coach is Mary Beth Chambers and  she made this summer fun for Kaci and her teammates. She also let them play against top competition and let them challenge themselves all summer. Kaci loves competition, and this summer I believe was her best summer of AAU basketball. She has been a loyal Shoreshot all throughout high school, it's just comes natural  for Kaci to be honest and loyal. It was a decision she made, despite all the travel and expenses that came with it. In the end it just may be the best decision she's  ever made.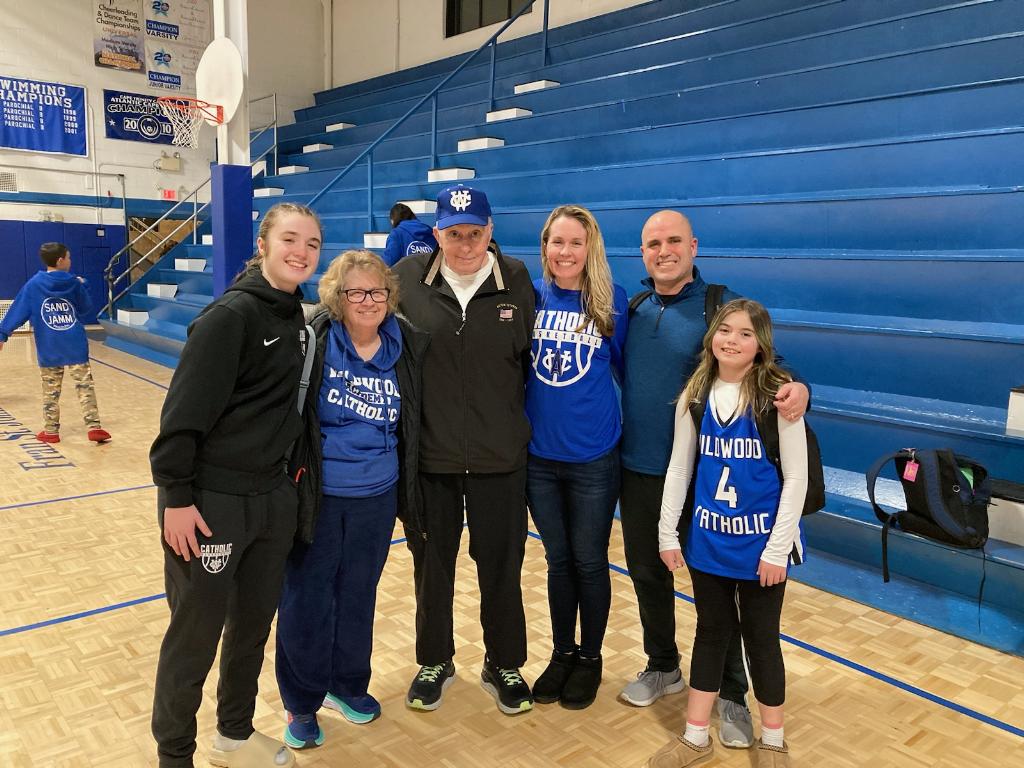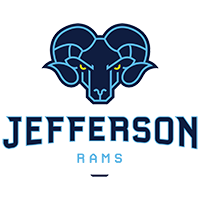 Parents are always important in making a kids dreams come true. Yes believing in your child is a must, supporting your child is also a must. But allowing your child to go though the up's and downs of life in the basketball world is never easy. But JUSTIN AND KERI MIKULSKI allowed their daughter to learn from her up's and down's. They knew it would make her stronger and hungry. The long trips and rides where just a small part of Kaci's journey over the years. Her parents never allowed Kaci to make excuses or take shortcuts. They never spoke for their daughter ever. They taught Kaci to speak for herself and to follow though on things during the tough times. They allowed her to chase her dreams knowing that her parents would be there to catch her regardless of what may come. They just wanted Kaci to soar and take advantage of all of her opportunities. Justin and Keri Mikulski are a throw backs to the good ole days. Parents who create no drama and make no demands because they have taught their daughter it's ok to trust when your inner circle is right. They gave their daughter to Tracey Sabino and her Shoreshots organization and watched Kaci make her own footprints and leave her legacy while marching towards her dream. Kaci is a role model for her younger sister Abby, The two girls have a bond that just lights up a room. In many ways, Kaci is the perfect daughter and big sister.  The Mikulski family is solid as a rock and everything for Kaci, starts right here….THANK GOD!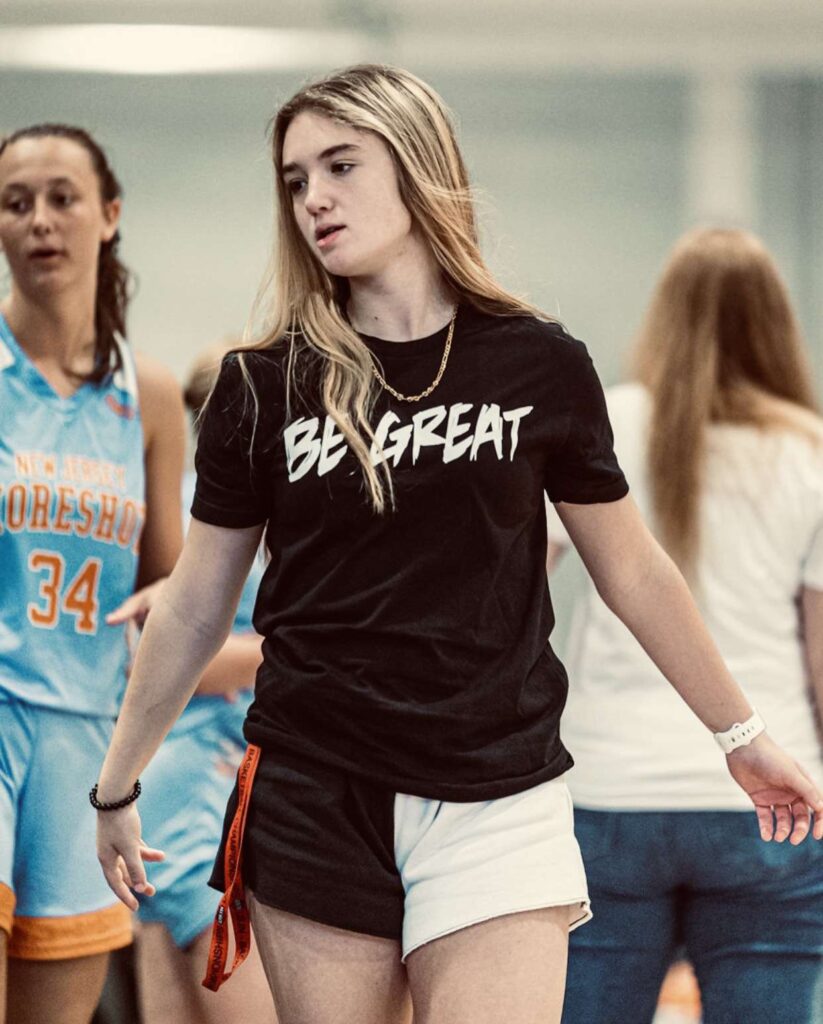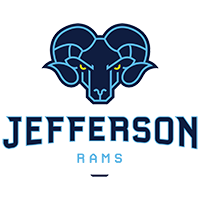 I watched Kaci Mikulski, at NBS all last week. I thought for sure that would eventually end up at a Division one school. That was until she told me, there is only one school she really wanted to attend… Jefferson University!! I knew then it was a wrap and it came down to money. Once money was no longer an issue, I knew it was a wrap. I now know Coach Shirley says what he means and means what he says. He  backed up his words from a year earlier and he got his girl. A girl that will walk on campus totally prepared. A player that will not show down and be happy that her recruiting process is over. A player that now will want more and work harder that ever. She will continue to focus on her dream and JUST ONE THING and maybe ..just maybe….she and Coach Shirley can make a dream together and win a NATIONAL CHAMPIONSHIP..
CONGRATS TO KACI MIKULSKI AND JEFFERSON UNIVERSTIY…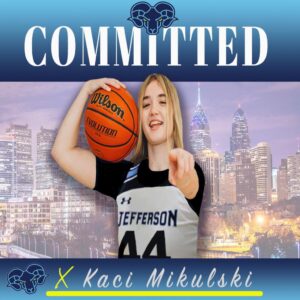 KACI MIKULSKI OFFICIAL VIDEO:  WITHOUT YOU
ALL HANDS ON DECK MONDAY
BALL HANDLING SHOOTING CAMP
AUG 21 -25th
REGISTRATION ⬇️
https://register.hoopgroup.com/site/register/register.aspx?EventID=5768