I spend a lot of time complaining about the NCAA. But you have to give them a big round of applause for adding an additional weekend to the girls April recruiting period. It's about time the women stop following the men's recruiting calendar. This extra weekend takes a lot of pressure off coaches and players.  Kids now know it's not a life and death weekend. They understand they can use the first weekend if they struggle to get ready for the 2nd weekend. The coaches get to see some kids and come back and take a 2nd look. It works so much better for everyone. But more importantly it sets up everyone for the month of July.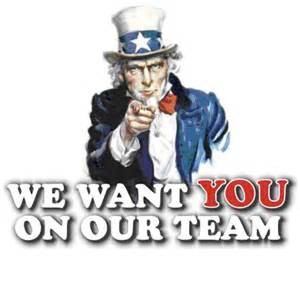 Here is what I know came out of this weekend. There were lots of blow out games. There is no way to avoid this right now. There are so many AAU teams and tournaments that things are going to be a bit watered down. There were tournaments everywhere this weekend. Nobody can say where the best place to go is and that goes for college coaches as well. What we now see is a lot of staffs splitting up and trying to cover as much ground as possible. Most schools already have their 2017 priority list formed. They know who their first round picks are and are baby sitting and following them closely, but they are always looking to pick up a few new first round picks. Most head coaches are watching those first round picks, while assistant coaches are trying to find that new talent.

Here are some things about this weekend that I have heard. Some good and some not so good. The good is kids like Hayley Moore, Nicole Johnson (East Brunswick High School) Mikayla Markham and Lucy Thomas were not just good but special. These were that names that keep coming up over and over.  These 4 blew coaches away and watched their stock continue to soar. Funny but all four have been household names and projected as D1 players but now maybe their choices to choose from may be upgraded.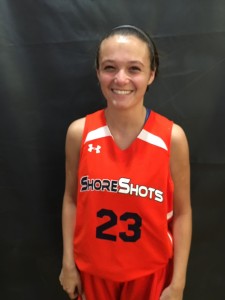 Monster weekend
The Masonious Jersey Belles, Luax (St. Rose High school) Lighting/ Hawks and Martorelli Hawks (5-0) went undefeated this weekend. These teams made real statements, every player on Masonius and Luax are D1 locks except for one player. That one player is basically somebody I have not seen play. But there were raves for both of these teams. They will both face top notch competition at Boo Williams this coming weekend. The Martorelli Hawks is just a really special group, and coaches be careful the graduation dates in your coaches package are wrong for some of there players.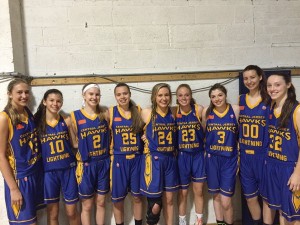 Caverly Hawks strong showing
The Caverly Hawks/Lighting had a productive weekend as well as they went 3-1. The Chambers Hawks Gold went 3-1 and is clearly a work in progress. Hannah Scanlon picked up another D1 offer. Scanlon will be the apple of many schools this summer.  The underrated Allen Shoreshots with the talented backcourt of Schrivers and Moore went 2-2 with a limited roster. No surprise that the Coyle Cardinals faced some of the best competition this weekend and went 3-1 while playing up.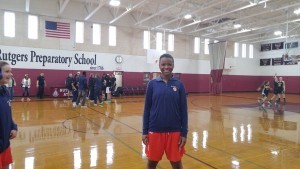 Porter in demand..
There were a few thing about this weekend that caught my attention. First it seems 8th grader Eric Porter of the 8th grade Shoreshots has a number of high schools looking to gain her services. Porter is raw but could easily be one of the best players in all of New Jersey one day. Let's hope this young lady makes a wise decision and more importantly focus on her development. Many times when kids start getting attention, there is the risk of forgetting what's important…GETTING BETTER.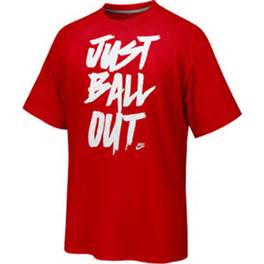 Lastly I like to say this to kids. When you have a weakness in your game, you must address it. You cannot fool college coaches. They know what your strengths are; what they want to know is can you improve your weakness. Players you must get out of your daily comfort zone or accept your fate. Also players trying to prove they are one position over another position, here is a quote from a Top 25 program.
"Kids need to just play cause coaches don't care what position their playing nor where they want to play and positions in every system are different"  Quote D1 associate Head Coach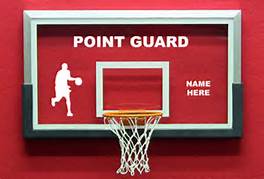 Tonight at 4.30 Point Guard starts at Hoop Group I believe so many kids can benefit from this program. You be wise to tell you kids to join in. Core Skills training starts tomorrow at Hoop Group. It is the perfect way to combine AAU with skill work. I hope everyone will take advantage of both events. Kids please think long term.
UPDATE- COLLEGE COACHES A NBS CHEAT SHEET WILL BE IN YOUR MAIL BOX TOMORROW AFTERNOON…SORRY IT TOOK SO LONG
*Note Alexis Adams is back and will be at NBS tonight. I will give you a update down the road.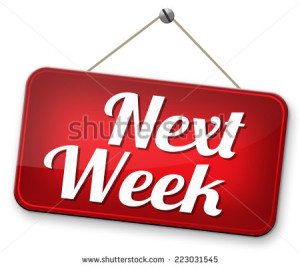 The next weekend should be an exciting one. I believe more coaches will be out, not just following their top choices. I believe many schools will be making real hardcore decision on kids. Those kids who have prepared will have a chance to impress coaches who may not know of their talents. I also believe many 2017s will start coming off the board which will help a lot of kids hoping for that scholarship opportunity or to play in college.