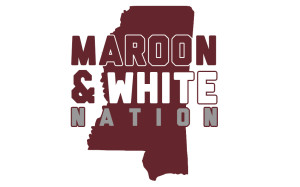 The Maroon and White is back again this summer. No question James Young alone with the help of George Sourlis has created a great opportunity for college coaches, players and fans. This event gives great exposure to players and a chance for College Coaches to see kids in a high school setting. While the faithful get a little  peek into the future. The line up this year is again OUTSTANDING. Remember folks this is a local high school tournament in JULY. If the truth be told only the shore conference could pull this off…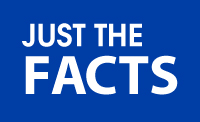 TOP TEAMS AT MAROON AND WHITE..
*THE # 1 TEAM in the state to start the season will be SJV
*THE STATE CHAMPION WILL BE ON HAND..Manasquan
*4 TEAMS in this year's event will start the year in the state Top Ten poll
* 6 TEAMS WILL START THE YEAR IN THE STATE TOP 20 will be on hand
* 3 STATE TITLE WINNERS WILL BE ON HAND…
* 3 STATE PLAYER OF THE YEAR candidates will be on hand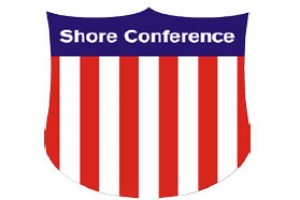 TOP PLAYERS-
*Kim Evans is the highest rated player in the event, rated at #52 in the country.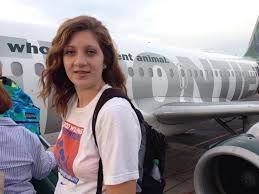 * THERE ARE NO LESS THAN 3 BCS PLAYERS in the event
* THERE WILL BE NO LESS THAN 28 LOCK D1 PLAYERS ( ST. ROSE CHOOSE NOT TO ENTER THE EVENT)
*THE #1 FRESHMAN  in the state will be in the event
* 5 of the Top 10 FRESHMAN IN THE STATE will be at event.
* 3 DIVISION ONE PLAYERS ARE INJURED..VICTORIA GALVAN..GABBIE DAVIS..EMILY URBIE.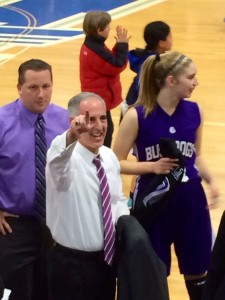 THE GAMES-
TUESDAY'S  DAY 1..
FEATURE GAME- MIDDLETOWN SOUTH VS RUMSON FAIRHEAVEN
There are no less than 9 confirmed D1 players in this game.  Both teams are coached by Shore superstars. New Jersey State Coach of the Year Tom Brennan of Middletown and the All time winningest coach in Shore History George Sourlis of RFH. Last year Middletown defeated RFH in the SCT Quarter-Final.
WHAT TO EXPECT ?
RFH  is deep and talented and no question everyone will get a chance to play this week. The starting lineup for the Maroon and White? I expect will be seniors and returning players. Will that be the case during the season? Who knows and maybe finally nobody cares..Bigger questions is who is the point guard? Will RFH play Antonakakis, Morris and Hyduke together? My guess is yes, but that no question shortens the bench. Chemistry  and shot section has been the kiss of death in the recent past. But that could all be behind this group. No question Maroon and White will be a peek into what to expect. George Sourlis has the hardest coaching job in the shore..but its a good one..too much talent.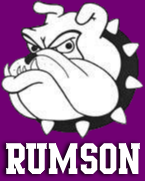 RETURNING IMPACT PLAYERS (7)
DIVISION ONE PLAYERS (6 locks/7)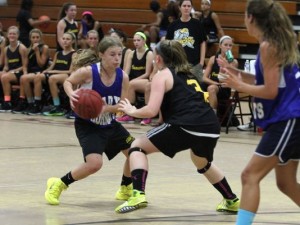 IMPACT NEWCOMER (1) – CHRISTINA ANTONAKAKIS transfer from Holmdel
IMPACT FRESHMAN-(0)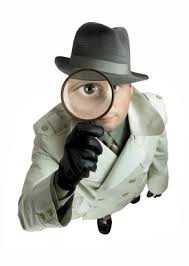 KEEP A EYE ON – Lindsey Morris (most improved player I have seen this summer,) Megan Volker and Katie Foo's.  All three are very capable and all are expecting to challenge starters for major time. This group have all improved and none will want to settle.
MIDDLETOWN SOUTH
Middleton South won a State Title last year. They appeared in the TOC and they did all this without Senior D1 player Jill Falvey. They are insanely well coach and have maybe the best chemistry in the state. They return 4 starters Stephanie Karcz will be the best player on the floor and just gave Loyola College a verbal commitment. Junior Haley Dalonzo has  Division one offers on the table and for good reason…she is a beast. Alexandra Balsamo and Julia Valkos are so underrated its laughable. Now the questions… is Isla Brennan ready to take over a season team as a freshman point guard? My guess is yes..Can some of  the new talented freshman step up and give them real minutes? I don't know the answer and I don't believe Coach Brennan knows either. But they will need too if Middletown hopes to have any bench.  No team may benefit from this event more.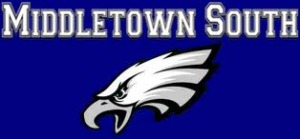 RETURNING IMPACT PLAYERS (4)
DIVISION ONE PLAYERS (3 locks/5)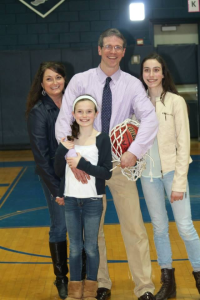 IMPACT NEWCOMER– ISLA BRENNAN
IMPACT FRESHMAN (3)- Isla Bennan, Sam Kennan, Eve Pirie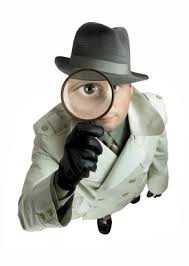 KEEP A EYE ON – ISLA BRENNAN no question coach Brennan will try and give his daughter a big taste of what to expect this coming season. Also look for him to throw the babies in with the veterans and as a group…this is a great to get ahead of the curve for this group.
OTHER DAY ONE HIGHLIGHTS
*ROSELLE CATHOLIC VS FREEHOLD TWP
*FAITH MASONIOUS MAKES HER DEBUT WITH MANASQUAN
ACADEMIC ELITE UPDATE– https://nothingbutskills.com/academic-elite-update/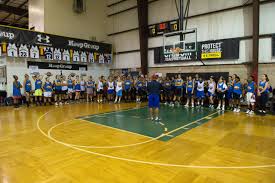 JULY 31 REGISTRATION– https://nothingbutskills.com/registration/
*Here the DAY ONE SCHEDULE  and a little tease with a Summer Top Ten Ranking.
1. SJV– no discussion needed
2. RFH– a little high?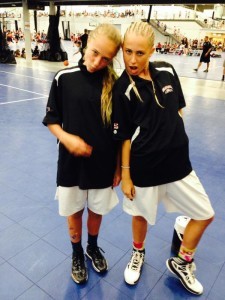 3. MANASQUAN– Faith Masonious era begins
4. MIDDLETOWN SOUTH- Karcz and crew Back
5. ST. ROSE– Joe Whalen's crew will be there in end
6. RBC– Some improved babies…dangerous
7. SOUTHERN– no Gabby Davis this week
8. DOANAVAN CATHOLIC- Molly Collins, Kaitlyn Borghesi, Alyssa Hirschy are the real deal
9. NEPTUNE– Desi Allen 1st team All Shore?
10. TOMS RIVER NORTH– Two exciting new babies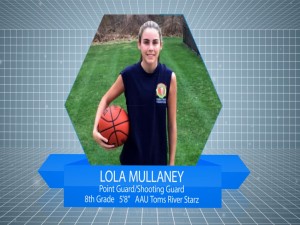 10. COLTS NECK– Lets wait and see…
DAY ONE GAMES AND TIMES…
Tuesday, July 28 MAROON AND WHITE
Holmdel vs. Middletown South, 12:30, Main Gym
Middletown North vs. Jackson Memorial, 12:30, Aux. Gym
Red Bank Catholic vs. Southern, 1:30, Main Gym
Freehold Township vs. Manasquan, 1:30, Aux. Gym
Colts Neck vs. Roselle Catholic, 1:30, Satz
Middletown South vs. Rumson-Fair Haven, 2:30Main Gym
Red Bank Regional vs. Jackson Memorial, 2:30, Aux. Gym
Holmdel vs. Middletown North, 2:30, Satz
Manasquan vs. Southern, 3:30, Main Gym
Red Bank Catholic vs. Donovan Catholic, 3:30, Aux. Gym
Freehold Township vs. Roselle Cathlic, 3:30, Satz
Red Bank Regional vs. Rumson-Fair Haven, 4:30, Main Gym
Donovan Catholic vs. Colts Neck, 4:30, Aux. Gym