Last night MANASQUAN blew the doors off  MIDDLETOWN SOUTH. The game never had the punch that many expected. We never got to see if Tom Brennan had any tricks up his sleeve. You will hear about Lisa Kukoda's coaching and new defenses. The strategy of the coaches and scouting reports could've been tossed in the  garbage can. This game was long over before any of that came into play. Yesterday MIDDLETOWN SOUTH learned how important a competitive nature is, when you step into the loins den.
In the middle of the third quarter two things took place the summed up last night. With 4 minutes remaining, two MIDDLETOWN players turned to each other and smiled and laughed. At the very same time, two Manasquan were talking intensely at each other about a defensive matchup. It was 30 point game at this point. This my friends is what you call a COMPETITIVE NATURE. It's a culture that is created by competition. It is something you learn from playing in tough basketball environments. It's these environments that allow you to compete at the highest level on the biggest stage.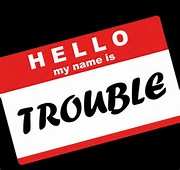 Last night at the start of the game, almost every pass SOUTH threw was  deflected or stolen. Every shot they took was rushed or a air ball. People were asking all night was Middltown South overrated? The answer to that question is no and it's a big no. What Middletown is, are a team made up of players who simply are not use to the level of competition they saw last night. This game will be much different the next time around, now that Middletown South has experienced what REAL COMPETITION looks like at the highest level.
Tom Brennan's  kids work hard and play hard. They are well rounded kids who also play another sport in the fall. Basketball is not life and death. It's a lower key approach with a hard working attitude. Manasquan on the other hand is just the opposite. They are killers and basketball is life and death. They play year round and against the best competition they can find. They train and play basketball with a competitive edge which is down right scary.
Yesterday the South team saw a PACE OF PLAY they have not experienced as a group . They saw intensity that knocked them on their heels. They saw a physicality that was  foreign to them. Now most in the stands were surprised by all this. I was not because I am very  familiar with  the South roster and kids. While Richardson and Dolonzo have seen this type of player and competition in there travels, and were able to compete at this level last night. There teammates were in total shock. This shock to there system led to a lopsided defeat and certainly a disappointing evening which started with so much hope.
So while you will read so much this morning about strategy and how good certain players are. Remember this…this game was won in the off season. This game was won when the Manasquan kids were practing and playing in highly competive settings. It's how players get better individually and in turn make their team better. MIDDLETOWN SOUTH found out you can't  simulate what they saw last night. The competitive nature is something that must be developed though  experience. Last night MIDDLETOWN ran head first into loins den  and it was not pretty.
Coach Brennan's teams are nortorious for getting better late in the season. His offenses and defensive philosophy is much more  complicated than most high school teams. Once his kids learn his system MIDDLETOWN will become a nightmare. This experince will pay dividends down the road.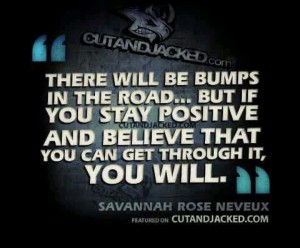 QUICK THOUGHTS…
Hayley Donlonzo is clearly back. She looked bouncy and spry. She got to the rim and made  some eye dropping passes to eye teammates . Who unfortunately could not finish. St Peters has a four year starter.
Kayla Richardson had college coaches smiling last night. At one point the freshman tried SINGLE handily to put Middletown South on her back. She is going to be special folks.
Here is some bad news for teams, Victoris Galvan is looking better and better and is becoming a real force. Her passing, rebounding and scoring ability give Manasquan a real weapon off the bench.
Lola Mullaney just may be the most efficient player in the Shore. She plays unselfish and plays in the words of a college coach "a sweet game" most importantly despite her  disjointed minutes, she has been the perfect Soldier.This has allowed Kukoda to have some breathing room in her rotation.
Dara Mabrey at times last night was just down right dirty. But it's her basketball IQ, that is unmatched. Dare I say this, Dara Mabrey is the smartest player these eyes, have ever seen.
Addie Masonious and Stella Clark just  completely overwhelmed the South guards last night. THeir speed and  tenacity was shocking in every way on every play.
To say Manasquan took the life and fun out of last night's game. Is like saying a fat kid likes cake. The gym was  completely dead and lifeless after 5 minutes. I can honestly say I have never seen anything like it before.
UPDATE…
We have added 20 more spots for CORE SKILLS TRAINING TOMORROW…CALL 732 897-3196…or 732 502-2255 …hoopgroup.com..click the hqheadquarter tab…parents you be wise to sign your kids up.