A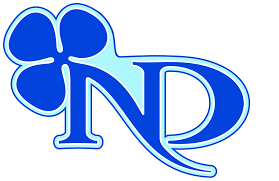 ERIKA PORTER at the Coaches Choice showcase continued to blow up yesterday. She had 21 points and 12 rebounds. This comes on the heels of playing one of the freshman on planet earth to a stand still a week ago. Erika Porter is on her way to stardom and she better be careful.
Two years ago JANICE PORTER brought two tall beautiful girls to NBS. She wanted them to become basketball players. Erica Porter was in 7th grade. She had never played before, but at 6'1″ and the best basketball body I have personally ever seen, I wondered what she could do. I quickly found out… NOTHING! When she went in for a layup and didn't dribble, it took all my power not to laugh. When she went in for a layup and hit the bottom of the rim, I honestly thought…is this some kind of joke. But It was no joke and lord knows, I am no longer laughing. Erica Porter is the best Freshman Post player in New Jersey and baring injury or bad decisions will be playing on TV in 4 years at a Power 5 school.
JANICE PORTER is what I like to call a super woman. She has raised her two tall  statuous daughters to be accountable. When Erika Porter joined the NBS program, she made sure her daughter showed up and worked hard. She did not allow her daughters to make excuses. She also after a full days work, jumped in her car and drove her to NBS a hour away. She also worked hard to make ends meet, so her daughters could both attend NBS. SHE IS A SUPER WOMAN BECAUSE SHE GETS THINGS DONE…RATHER THAN TALK.
Here is why Erika Porter has developed so quickly. First she never missed anything, basketball skill wise. Next she and her mother would drive a over a hour plus on evenings to CORE SKILLS AND POINT GUARD at HOOP GROUP. Next she put in extra work on her own with either my daughter who is now at Colgate or with other NBS coaches. Then she joined the ShoreShots, who nurtured her and gave her real support. They took time and patience with her. Two keys in the develop of any player NEW to the game. She also had role models like Christine DiCindio(U-Penn) and Tori Wagner( St. Francis) who made Erika her own personal project. But nothing moved me more than one day. I jumped on her good and I'm talking,  I lit her up. But there was Kimi Evans with a arm around her…now you know why Kimi Evans is the best player in New Jersey folks, it's not all points and rebounds. It was the quality of people and the type of family around Erika Porter that have helped move her to this point.
Now Erika Porter is a freshman at Notre Dame High School. She must have angels on her shoulders. Because her high school coach is JAMES MARTINOS. He was a very sucessful coach on Staten Island at Villa, for years. He won just about everything you could possibly dream of winning on the high school level. He now is doing the same at Notre Dame, he has a powerhouse program thats in the Top 20 EVERY YEAR. Sending kids to Division 1 schools is old hat for him, he sent  3 last year alone. Erika Porter is lucky, Coach Martinos has seen it all and he will demand excellence from her on and off the court; like her mother Janice. He will squeeze her talent and be demanding. He is not into the butt kissing, phoney star making business. What he won't do is try and control her. He won't want to be involded in her day to day  athletic decisions and movements.  He won't tell her where to play AAU or make empty promises. What he will do is mentor and guide her.
Erika's luck seems to run deep as in real deep..  Because two other D1 players and gym rats are on her NOTRE DAME team. THE CRAWFORD TWINS, EVE AND MARYUM are part of another big break for Erika. She knows the two team leaders of the team from NBS. Eve and Mayum have been NBS kids forever. They are natural born leaders. There father does not play around. They know hard work and commitment on the court and classroom are a must. Anything less is unacceptable. They play to win and not for stats and glory. They are what I like to call real ballers…Game knows game and their games are real Familiar to REAL BALLERS. But why is this important you ask? Because these two will and have EMBRACED HER. You think star freshman are in embraced? Let me explain something. There is nothing harder for a coach to deal with than talented freshman. I have seen some wicked behavior directed at Star freshman. If they are not strong or don't have a support system around them, it could get ugly. Erika is lucky, because if you know anything about the Crawford Twins and their family, its this….They always will ALWAYS HAVE ERIKA PORTER'S BACK….I SAID ALWAYS
NOW THIS BASKETBALL thing is new to the Porters. The attention and the praise can be intoxicating. It's why I jump on Erika when she makes the tinyest  of mistakes. I know she doesnt like it, when I call out in front of her peers, what kid does? Sometimes am even wrong…but I don't care, because I KNOW WHATS COMING. I've seen it with every great player who has come though my program. What's coming is the challenge. The challenge to know what matters and what does not. It can get get blurred when you are 14 years old showered with praise from the snakes…I call them snakes because they sneak up on the great players. They always do..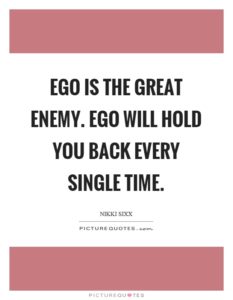 THE SNAKES are those who know a kid is in a healthy enviroment and try to confuse the player. The snakes are those in the middle of a players high school season, invites them to come shoot or workout on their off day…When they know it the players only rest DAY.. But the snakes don't care, they have an agenda. That agenda involdes kids like Erica Porter. Soon they will be giving there expert advice to her. Like where to play, what schools are best and of course there expert basketball advice. Now none of this will be expert anything..it will be more  nonsense than anything else.  It will be a con job, that has been used on other folks who are new to the AAU WORLD many times before. A world that operates often in dark corners and lies.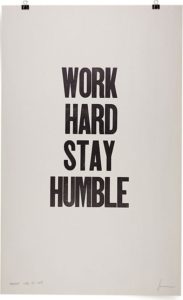 Soon people will start telling Erika, things like this. "I can get you on the Macdonld All Anerican Team" … "I can get you on the Okympic Team"…"I can you a scholarship to U Conn…you know I know Geno?" and of course "help you make it to the WNBA" Now all this sounds nice, except for one little detail. Instead of doing these things because its the right thing to do, for any kid…there is an a liitle something that goes along with all this. Erika, will find she will need to play for these people. Then do and go where they tell her to go..they will want to control her every moment.
So today I offer my dear sweet Erika a little advice. You control and have all the power. They need you, not the other way around. You are going to be special. So when the snakes come crawling, tell them you can get all those things on your own. Tell them you don't need or want special treatment. Tell the snakes to crawl away, why? Because you got to where you are today without their help and don't need it now. What you would like is there support. Tell them it's nice to have your ego stroked, we all do. But a fat, little short guy once told you…. that this is a recipe for disaster and hard work and comittment matter so much more…. I AM VERY PROUD OF ERIKA AND HER FAMILY.