This is a story about  maturity. This is a lesson about being a teammate. But most of all this is a lesson about being unselfish. These are qualites that are dying in sports. When so much of why kids play today is centered on getting a scholarship, the stakes are so much higher. Lola Mullaney in this era is a different breed.
Last Summer Lola Mullaney transferred to Manasquan high school. She was now at a school that had just lost in the TOC FINAL. She was going to play for a team that returned its entire team. Lola Mullaney was one of the three best Freshman in the state last year. She is rated the #16 wing in the 2019 class by ESPN. Her talent would not be a issue at Manasquan. What would be a issue was where she would fit in with a team that was stacked with talent and was doing just fine without her. That question has been answered early in this season.
Yesterday my phone was blowing up. Yesterday I received too many text to list. The calls and text were about Lola Mullaney. You see Lola Mullaney was big in MANASQUAN'S win over Luhi on Sunday. She had 12 points, with two big three's in the overtimes. She also had a big steal. Coaches love big game play makers and Lola is a big time play maker and more importantly clutch. You see in the two biggest games of the year for Manasquan, Lola Mullaney has been the deal breaker. In there war vs. RBC Lola Mullaney came off the bench and threw a late game dagger at RBC, when she hit a  monstrous three late in the game. Then she had the biggest play of the game, when she stripped the ball from a RBC player at half court with under a minute for a easy layup. She has done all this in limited time, but Lola Mullaney is the most efficient player in the state. Now you know why college colleges were texting and calling.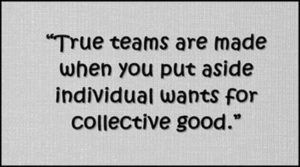 While most are impressed with Mullaney's antics on the court. I'm more impressed with her  antics off the court. When a talented player transfers to a successful team, there can be issues. Manasquan 4 years ago was a program that had lost its way. The coaches were fired, the players were unhappy and the program had become a sore eye for the proud Shore Conference. But then AD RON KONERGY, hired a baby face  Genius named Lisa Kukoda. This young talented coach had seen two All Americans leave the TOC CHAMPS…The thought was the program would sink into the  abyss. But just the opposite happened. The team won and more importantly regained the respect of the shore community. Lisa Kukoda also saw the return of Marina MABREY and with that another SCT AND TOC TITLE. Manasquan was now an elite program and built on the backs of some hard working loyal kids.. But with Mullaney joining the program, all eyes were on Manasquan again, many waiting for the drama to return…AGAIN.
There has been a lot of sweat and tears by the current players at Manasquan. They more than anyone are responsible for saving the program. Lisa Kukoda is loyal to those kids and that loyalty would be tested this year. Lisa Kukoda could have many problems this season, if not for the  maturity of Lola Mullaney. You see Mullaney has not backed Kokoda into a corner. She has not made demands. She's has respect for those who have built the Manasquan program, those kids who fought though the hard times and made  sacrifices long before she arrived. Those kids who won Championships and beat the odds, LONG BEFORE SHE ARRIVED.  She has not made starting a issue, BECAUSE she understands how that is more of a honor, than a statement on who the best players are. She realizes it's means much to the players  and there families who have helped rebuild a program, that had lost it's way.  She knows her minutes on the floor most likely could be more. But she doesn't make it an issue, because she understands team chemistry. She respects Lisa Kukoda's loyalty to her teammates.  She also now has the  comfort of knowing Coach Kukoda will have her back as well in the future. Lola Mullaney has been a true teammate and has made  sacrifices for teammates that few kids are interested in doing today. She has allowed her Coach Kukoda to keep the peace and chemistry of the team. While giving Manasquan a big gun off the bench.
History says Lisa Kukoda should be dealing with a self centered player. A player throwing their stats and production in her face.  Lisa Kukoda could be dealing with sad faces of seniors or kids who played  instrumental roles in her past success. In these days, normally Coach Kokoda would have to make up some phony excuse why a talented player is not playing more. But that's not the case, she is one of the lucky coaches. That's because Lola Mullaney is different than most…SHE IS UNSELFISH. She is not worried about college coaches, awards or stats. Because she knows all that stuff will take care of its self in due time. She has total trust in Coach Kukoda and vice versa. She has checked her ego at the door for her teammates and more importantly for her coach… imagine that these days, a kid DOING SOMETHING IN SUPPORT OF THERE COACH….boy I  can only hope we will see more of this type maturity in the future.
****BALL HANDLING AND SHOOTING MEETS EVERY THURSDAY STARTING AT 6.30-7.30…. http://hoopgroup.com/hoop-group-headquarters/new-jersey-basketball-clinics/ball-handling-and-shooting-clinics/