While there are many outstanding 8th graders who will impact teams. This is a small peek at a small group who will be impact players the moment they put on a High School uniform.
 FAITH MANSONIOUS- SWING- 6'0″–This is not fair, you  lose Marina Mabrey and get Faith Masonious to replace her. How good is Faith Masonious? Let me say this, we have not seen a player of this talent, size and quickness for her position in my time following the shore. She has a college body RIGHT NOW. If she played high school basketball this year, she would have started for every single team in the state. College coaches are well a where of Faith. She will attend Manasquan High School next season and soften the blow of losing Marina Mabrey. She can knock down three's, she can handle the ball like a guard. She will be one of the best back to the basket players we have seen in years. This my friends is the total package on every level. Her leadership skills are off the charts and she is as competitive as they come… every college in America will be recruiting her!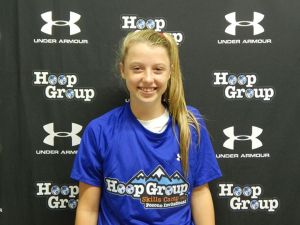 This is the face of a great one
BRIELLE BISOGNO-Point Guard-5'6″–She is as tough as they come mentality folks. She is one of the most competitive kids I have seen in YEARS. She has lighting quickness off the dribble and uses the spin move as well as any kid I have ever seen. She played against some of the best point guards who are in high school now and did not take a back seat. When left open behind the  three point she will make you pay. She is all out murder in transition, with either hand in traffic. She can get to the rim against bigger players, stay on her feet and finish. She has active hands and is "MEGA COACH-ABLE"  She can be coached hard and doesn't flinch when criticized. Her court vision and leadership skills at this age are off the charts. She will be one of the most recruited guards in the Shore Conference one day…This is a major event for TOM RIVER NORTH. This type of player traditional does not attend Ocean Country schools.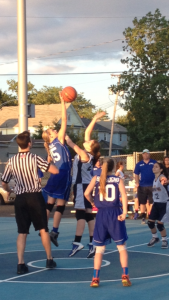 She gets off her feet as you can see
JENNA PAUL-5′ 10- Swing–Now listen up folks, this young lady is going to very important to a lot of colleges one day. reminds me of a young Danielle Padavano of Fordham, she has great hands and strength already. She does not miss 18 foot shots and can bury three's. She is 5'10 and her skill sets are off the charts. Her passing ability reminds me of a Sam Clark of (Fordham). She can put the ball on the deck with a real understanding of when to0 and not to go. She is a match-up nightmare because bigs cannot guard her and she is to savvy around the basketball for guards. She gets out in traffic, catches and finishes at the rim as well as any 8th grader I have seen. She will team with BRIELLE BISOGNO at Toms River North giving the school two future Division One and ALL SHORE players. Her attitude and the work ethic is going to shock everyone associated with her over the next 4 years.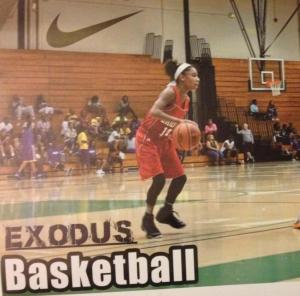 This my friends is the real deal
NISANI SANTIAGO-Point Guard- 5'5″–This folks is the real deal and she is  flat out a beast. I have known her since she was a little baby. Her sister was one of the smartest players to ever attend NBS. She went on to play at Fairfield. I'm sorry to tell you Nia….Nisani is not only better but will be a ALL STATE AND BCS player when her high school days are over. The first step is sick, the speed and quickness with the ball is in a class by itself. The jumper is straight up butter and her ability to shoot off the dribble you don't teach. Her basketball IQ? off the charts and her ability to apply what she is taught is instantaneous. Now get this my friends; her competitive nature is quite and fierce. She doesn't make faces and plays as hard as any kid I happen to know. This young lady will be one of the best guards in the state, before her days are done. This is a mega recruit down the road. Its looks like Gil Bernard is where is going to attend…that good news or bad news for shore fans depending on who you are….but she folks is SHORE ADOPTED!
LAUREN LITGOW-Shooting Guard- 5'9″–She long and she is quick at 5'9″… make no mistake this is a offensive machine as in 50 points in a youth AAU game…that is not a typo. Her ability to put the ball on the floor and get by opponents is something to see. Back off her and she will make you pay with RANGE…Her passing skills can rival any baby coming into the shore conference in recent years. Her length makes her a nightmare on defense. I know of no kid who gets more tips and deflections than this young lady. Reminds me of Kelly Hughes in that she can score in so many ways. You want three's..you got it, you want her to get to the foul line…you got it. You want her to post up smaller guards….no problem. Now here is the scary part I don't think we have seen half of what she will be one day. The high school she attends is getting instant offense against any level of competition. She is a rare talent that every coach will hope one day to sign. She will have more offers than a beauty queen before her sophomore year…
TOMORROW 5 MORE IMPACT 8TH GRADERS…TWO ARE COACHES DAUGHTERS!