Beyond blessed to announce that I am one of the top 16 to train with the U18 Swiss National Team this upcoming July in Italy and Serbia. By doing so I will have a chance to play in the European Championship in Austria in August. ❤️🏀 pic.twitter.com/owuWW9Z4QA

— Fabienne (@fabienne_kelly) June 11, 2018
If there were any doubts about  6'0″ wing  Fab Eggenschwiler's talents. That's has been fully put to rest. Last year she played for the Swiss National Team and many believed her game had taken a big step. But right now Fab Eggenschwiler is  maximizing her ability. Right now Fab Eggenschwiler is as good as it gets. It's rare, when anybody, doing anything, can utilize their full  potential. But right now that's exactly what the Swiss Miss, Fab Eggenschwiler is doing and I have the pleasure of having a front row seat.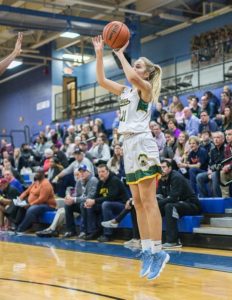 A few months ago I was not happy with how Fab Eggenschwiler was playing. We were barely speaking or should I say I was barley speaking to her. We were not exactly friends and we were  on a crash course  collision . I told her she needed to do more and she said she had too much on her Plate, to be in the gym 4 hours a day and was not healthy. She wanted to heal her body catch up on her studies. Fab has always been one of my hardest workers, since she started in 4th grade. She spoiled me if the truth be told. I just expected her and took for granted how hard she worked. She started out as a dancer and part time basketball player in those days. But when she only made the "B" team as a 4th grader.
She decided to work more in the gym. We did one on one sessions EVERYDAY….AS IN EVERYDAY. I very rarely do one on one sessions because I know once the  novelty wears off, the kids don't come every day. But Fab was different because of her diesire to always do her best. She sets very high standards for herself. It's why she is flat out one of the best students on planet earth. She would be accepted into every college in America…trust me on that one. This is why I was upset she was not in the gym for hours. Because she had alway put long hours in. It's why she has multiple D1 offers from some special colleges. But true to her nature Fab Eggenschwiler has been back in the gym for hours again these days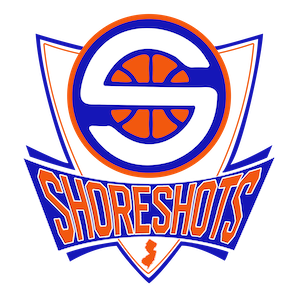 In the last 2  months, FAB has returned to living in gym. Even so I was still not happy with her. We barley said hello in workouts. I was still not happy, with how she was playing. I wanted her to perform at a higher level. I wanted more offense from her. But she was back at after school shooting, then point guard, then NBS, then Core Skills training, then weight training and then AAU Practice. Yes she was doing all of this and to be truthful with not a lot of smiles being exchanged between us.
But then something started to change, Fab Eggenschwiler started doing things  I had never seen. Like knocking down three's with her eyes closed. Like taking people off the bounce. Making passes that seem unreal. Fab was playing like a women  possessed. It's been that way for weeks now. She has been so good, that I simply cannot stop smiling at her these days. She was so good at NBS, I can't put it into words; we gave her a standing ovation.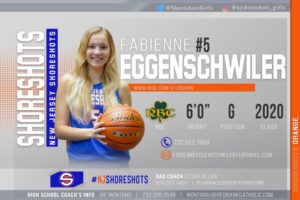 Right now there is nothing she cannot do on the court against anyone. She has always been a great defender and shot blocker. But now she is not just blocking shots, she is punching them into the stands. Now she is not just defending players. She is dropping kids..top D1 players into the ice box. Right now Fab Eggenschwiler is playing to  her maximum ability. Something you just don't see players or everyday people do in their daily often. Most people leave a little something on the table. Fab Eggenschwiler is not leaving a crumb of her talent on any table. She my friends is using everything, when she is done there is nothing else to give. She'll be returning with her Swiss/American parents to play for the Swiss National team again this spring. The Swiss National Team is in for a big surprise, they are getting refinded player.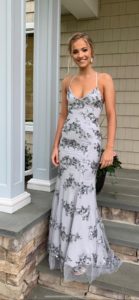 Fab Eggenschwiler looks like a beauty Queen. She is stunning and could easily be mistaken for a fashion model. It's this beauty that makes people think she not tough, doesn't want to mix it up or easily intimidated. Well those people are dead wrong because Fab right now is proving the tougher it gets, that harder she plays. Her effort right now is something many talk about making.. but can't. Fab Eggenschwiler is leaving no stone unturned at practice, in workouts or games. She is all about maximum effort and it's the biggest reason, I can't stop smiling at her these days. Fab is long, lean, Athletic and moves like gazelle. It's hard not to notice someone her  size, who moves so easily  and gracefully. But it's harder not to notice her skills sets and competitive nature. It's almost impossible not to notice the major jump her game has taken. In fact I honestly don't know if I've had a player turn the switch on like the way Fab has….SHE IS PLAYING TO WHAT I BELIEVE IS HER  maximum potential.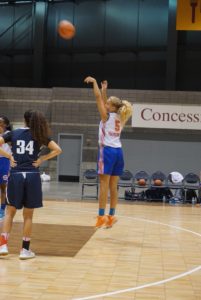 I spoke to one of the schools that was recruiting Fab before the April live period. He asked me how Fab was playing? I told him at a very high level, maybe too good. He asked me, what do you mean? I was honest with him. I said " if she plays anything like has in the last two weeks your in big trouble. Because she has been off the charts". Then on Saturday afternoon I got a phone call. That coach said "damm your were right, Fab just went off" I was told Fab had 5 three's and put on a show. The good news is to the best of my knowledge that D1 school is still on her short list. I wish I could say I was surprised by Fab's showing but I am not. Right now, I believe she feels like Superwoman and she should because she is that good. When she misses a shot these days everyone is surprised. When she makes a nice play, it almost expected. Fab is playing basketball the way everyone predicted, just nobody thought it would be at this level with this Consistency.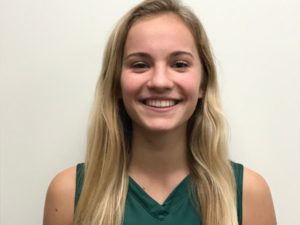 Last weekend I watched Fab Eggenschwiler and her ShoreShots 2020(Allen) team play and not much has changed. She banged out her first two three's from the parking lot. Then punched a future D1 Players shot into the stands. She got to the rim and made free throws. She got hit in the eye and had to leave for most of the game. She returned late, it made me think how much fun Fab is enjoying basketball these days and she should be…because she is in the zone. Yesterday, Fab put in other 4 hour day. I know it's not easy, especially when you're the type of student Fab is…she takes great pride in her education…now me, I take great pride in watching her play these  days. I have often been told I favor Fab, that may be true. You know coaches do have favorites too… oh yeah! yesterday I told my favorite…We're FRIENDS AGAIN and I like it better that way🏀😊👍
SUMMER CAMP DATES…