By now you may have heard the story of Erika Porter's first appearance at NBS. That player no longer  exist, Erika Porter is now one of the most in demand players in the state. She has worked hard every step of the way. She has done the hardest thing in sports to do…SHOW UP.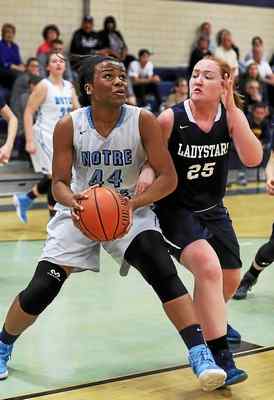 I could talk about Erika Porter's college ready body. I could talk about how each year she has developed as a player. I could talk about how she has added a jump shot and  wonderful ball handling skills to her arsenal. But those things don't surprise me because all this was destined to happen. Why you may ask? Because Erika Porter, has done something few kids of her ability have the desire or strength to do…SHOW UP! Somehow Erika Porter and her mother Janice have stayed on course. Somehow with  all the distractions that come with being a talent player, it has not effected her. There is no ego, there is no disrespect towards her peers and coaches. She has handled her new found status as a star, with class and most importantly a real understanding of what is important….like being a good teammate and friend.
I was worried about Erika Porter when coaches started calling. I was worried she'd forget what matters most, once she started getting  scholarship offers. I was worried she be like so many kids who catch the attention of college coaches. I was worried she be like so many other kids, who walk into the spotlight …I was worried she would stop showing up. You know them, their too good to train with kids they feel are not as talented as them . I was worried the long trips to NBS would not part of the game plan anymore. But I should have never worried. I should have realized her mother would never let her forget about how she got to where she is…though hard work. She made sure Erika Porter always showed up. This past summer, I wanted Erika to attend NBS camp in Neptune. Her mother needed to drive over a hour to drop her off in the morning and then drive back to work. If Erika could not find a ride. Her mother would have make the 90 minute ride to pick her up after work. It could have been real easy not to show up…but Erika Porter has always showed up. It's why one day, she just may be the best post player in the entire state.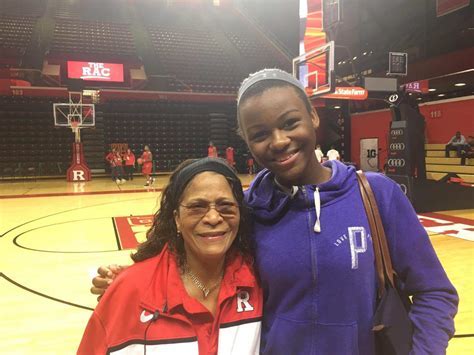 I told Erika this fall I wanted her not to miss one session of NBS. It's why she attends NBS for a hour some days and has to run out to get to a Rose Classic game or a NO BOYS ALLOWED game. How easy would it be to make the excuse of "I have a game today" but folks Erika Porter is different and it's why she will get even better in college. She will continue to grow and grow as a player. When she was younger, she felt my wrath at times and never fell apart. She had mentors when she was younger and she was all ears when they spoke to her. Now it's she that is doing the mentoring. She has taken Ally Carman of RBC under her belt. When I bark at Carman, it's Erika Porter who is the first one to put a arm around her. You see Erika Porter, has been there…she also would not be able to guide players like Ally Carman. She was once just like Carman, trying to find her way and develop at the same time….IF SHE DIDN'T SHOW UP, she wouldn't be there to mentor Carman.  You see Erika Porter knows it's not just about her. Young great players often think it all about them. They show up when they want, they expect special treatment. They forget their siblings and want all the family attention…NOT ERIKA PORTER, she understands being a great basketball player doesn't make you special. She knows being well respected and SHOWING UP IS WHAT THAT HAS MADE HER SPECIAL.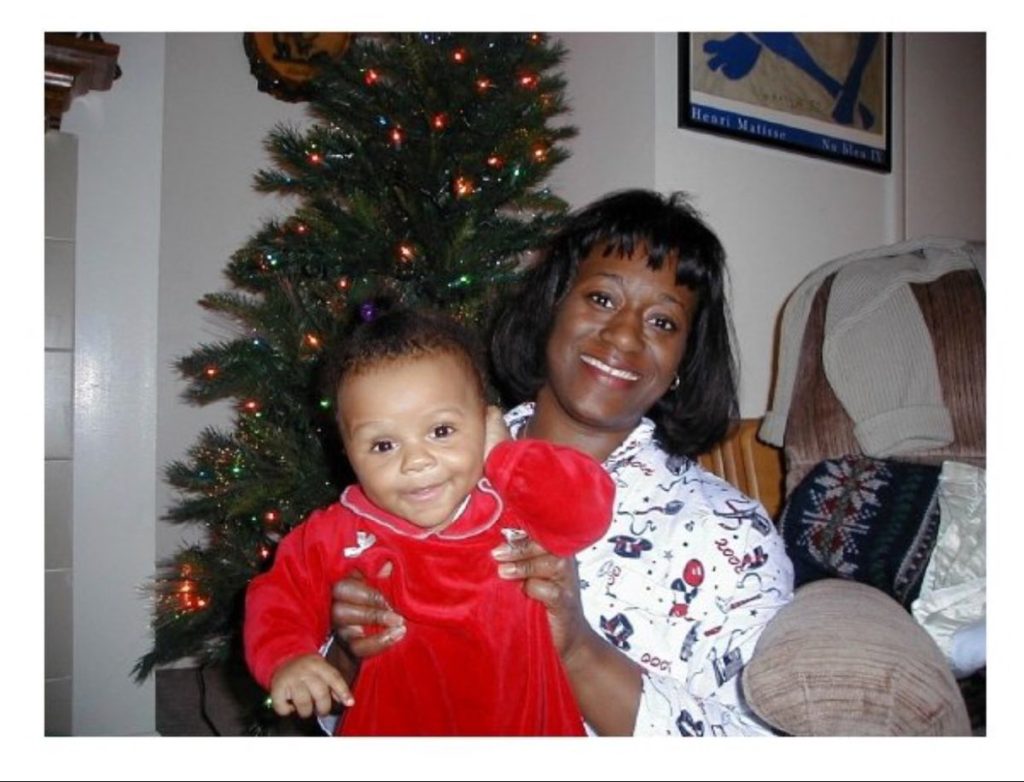 Often when players become highly recruited, they change their work habits and how they speak. They often forget how they made their dreams come true. They work differently and there words don't sound the same. You don't see them as often, they travel in circles that make them feel better or more important. Traveling in the right circle no longer matters. What matter most is how others perceive them, rather than how they perceive themselves. Erika Porter is the role model for every young player who is walking into the spotlight. It's okay to change, but what can't change is your work ethic, how you treat others and most importantly, no matter how big you get….YOU MUST SHOW UP…ERIKA PORTER HAS ALWAYS DONE JUST THAT and it's never changing.
TRAINING UPDATES…
MONDAYS AND WEDNESDAY…POINT GUARD SCHOOL….4.30-5.30@hoopgroup
TUESDAY AND THURSDAY….CORE SKILL TRAINING…5.45-7 pm@hoopgroup
WENDESDAY…DEAD EYE SHOOTING…5.30-6.30pm…..@hoopgroup( great event right after point guard)