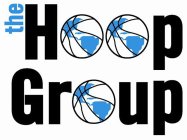 CORE SKILLS TRAINING STARTS TOMORROW AT HOOP GROUP.
4.30PM-6PM – 3RD-6TH GRADE
5.45PM-7PM- 7th-12th GRADES
THIS IS A LIST OF CONFERNECE'S ON THE EAST COAST (I will do a CAA, later this week)….If a team is not listed, it does not mean they do not have a Elite Camp. It could be the dates are not posted or I could not find the dates.
follow me on twitter;  @coachtinygreen
I believe there are a few things, YOU SHOULD KNOW, when choosing an Elite camp. First not every Elite camp is just  about recruiting. Some camps like Rider College for example are great teaching and learning experiences for kids, as well. If your attending and elite camp stickily to be recruited. You need to know a few things.
Are they recruiting your position. For example if you are in the  "18 class, why go to Fordham elite camp? There are done with the '18 recruiting class
Know your level of play.
Know if you can be admitted to a school or not
Make sure you speak to a staff member before signing up
Know the difference between an Elite Camp and regular camp.
Let me say this …. the JULY 29TH ACADEMIC ELITE IS THE BEST ONE DAY EVENT IN THE COUNTRY….
SIGN UP HERE:  http://hoopgroup.com/clinics/girls-academic-elite/
NORTHEAST CONFERENCE
Bryant Women's Basketball Elite Camp
Session I: Saturday, June 25th
Session II: Sunday, August 6
Ages: Grades 8-12
Visit website for more information and to register
FAIRLEIGH DICKINSION UNIVERSITY(TEANECK)
June 19th
August 9th
$60.00
6:pm-9pm
contact- djeffers@fdu.edu
St. Francis University of Pa
JULY 18th
Elite Camp Date http http://www.sfuathletics.com/news/2017/3/23/2017-womens-basketball-camp-registration-now-open.aspx
ROBERT MORRIS CAMP DATES
June 13th-(not listed as Elite Camp)
http://rmucolonials.com/sports/2013/9/9/WBB_0909132137.aspx?path=
MAAC CONFERENCE
MARIST COLLEGE 
August 5th
http://www.totalcamps.com/maristwomensbasketball
MONMOUTH UNIVERSITY 
June 2nd
http://www.monmouthhawks.com/fls/14300/pdf/CAMPS/GBB_Camp.pdf?DB_OEM_ID=14300
RIDER COLLEGE
June 30th
August  4th
http://www.gobroncs.com/SportSelect.dbml?SPID=11879&SPSID=96749&DB_OEM_ID=20200
ATLANTIC 10 CONFERENCE
DAVIDSON
June 2nd
http://www.davidsonwomensbasketballcamps.com/elite-camp.cfm
FORDHAM UNIVERSITY 
June 24th/25th
U-MASS
August 12th (only 100.00)
https://coachverdicamps.com/camp-elite.php
ST. JOESPH UNIVERSITY 
June 2nd
https://www.campnetwork.com/Register/Register.php?&SPSID=750597&SPID=127361&DB_LANG=C&DB_OEM_ID=31200&camp_id=396745
U OF RHODE ISLAND
June 24th
https://daynialaforcecamps.com/camps-elite.php
UNIVERSITY OF RICHMOND
June 17th-18th
http://www.richmondspiders.com/ViewArticle.dbml?&DB_OEM_ID=26800&ATCLID=210721489
BIG EAST
GEORGETOWN UNIVERSITY
PROVIDENCE COLLEGE

Elite Camp I:  June 16 ($30)
Elite Camp II: August 5 ($30)
http://www.friars.com/camps/prov-camps.html
 

Please contact Jennifer Nabrizny with any questions via email at:  jnabrizn@providence.edu
ST. JOHN'S UNIVERSITY
JUNE 23RD
Friday, June
Grades: 9th – 12th
Time: 5:00 p.m. – 9:00 p.m.
Cost: $3
VILLANOVA UNIVERSITY
June  26TH
| | |
| --- | --- |
|  CONTACT: | Mary Anne Gabuzda, 610-519-3535 |
PATROIT LEAGUE
COLGATE – Women's Basketball Elite Camp
June 22-23, 2017
Open to girls entering grades 9-12, sponsored by Colgate University and directed by Colgate coaches.
THINK 'GATE!
E-mail: Candice Green
E-mail: Lauren Ellis
Flyer: Elite Camp
Registration: Elite Camp Registration
BOSTON UNIVERSITY
June 24th
http://www.terrierbasketballacademy.com/elite-clinic.cfm
AMERICAN UNIVERSITY
June 11th
Contact Tiffany Coll – Assistant Women's BB Coach
coll@american.edu or (202) 885-3051
http://www.americanwbbcamps.com/content/2017-elite-camp
BUCKNELL UNIVERSTIY
June 10th
http://www.bisonbasketballcamps.com/bucknell-womens-basketball-elite-camp.cfm
LAFAYETTE UNIVERISTY
June 17th
August 5th
http://www.lafayettewbb.com/elite-camp.cfm
LEHIGH UNIVERISTY
They have a number of weeks, so click the link
http://www.lehighsports.com/sports/2013/6/4/GEN_0604134731.aspx
AMERICAN UNIVERSTIY
June 11th
Contact Tiffany Coll – Assistant Women's BB Coach
coll@american.edu or (202) 885-3051
NAVY
June 19th-21 st
Please call the Navy Women's Basketball Office at:
410-293-5591 or Email: rtillett@usna.edu
http://www.navysports.com/camps/navy-w-baskbl-camps.html
ARMY
June 16TH
August 3rd
http://www.goarmywestpoint.com/documents/2017/1/13/Women_s_Basketball.pdf
IVY LEAGUE
There first camp is June 11th but they have multiple elite camps
https://pennbasketballcamp.com/womensbball/index.php
PRINCETON UNIVERSITY
June 9th-10th
http://www.princetonsportscamps.com/camps/girlsbasketball.htm
COLUMBIA UNIVERISTY
June 19th-20th
https://lionsbasketballcamps.com/?DB_OEM_ID=9600
YALE UNIVERSITY
June 24th- 25th (you can sign up for  one or both days)
http://www.yalewomensbasketball.com/camps.cfm
HARVARD UNIVERSITY
June 16th-18th
https://crimsoneliteweekend.com/registration.php
DARTMOUTH UNIVERISTY
July 1st and 2nd
http://www.dartmouthwbb.com/pine-hoops-academy.cfm
CORNELL UNIVERISTY
July 27th- 30th
http://www.cornellrams.com/stats/Camps/2017/2017%20Cornell%20BKB%20Camps.pdf
AMERICAN EAST
BINGHAMTON UNIVERISTY
August 14th (double check this date)
http://www.bubearcats.com/sports/2014/12/4/GEN_1204145419.aspx
U OF HARTFORD
June 10th
http://www.hartfordhawks.com/documents/2017/3/17//final_elite_camp_flyer_1_.pdf?id=2320
U OF MAINE
CALL OR E MAIL –Amy Vachon 207 581-1075
http://www.goblackbears.com/sports/2016/5/20/camps-index.aspx
U MASS- LOWELL
June 23rd
August 4th
http://goriverhawks.com/news/2017/3/16/womens-basketball-river-hawks-announce-2017-summer-camp-schedule.aspx
UNIVERSITY OF NEW HAMPSHIRE
June 26th
http://www.unhwildcats.com/sports/2015/4/21/GEN_20140101106.aspx?id=106
contact – kelsey.hogan@unh.edu
U OF VERMONT
June 24th
August 5th
**contact the coaching staff
Update….Point Guard School starts at 4.30 today