It takes chemistry, good kids who play hard and a excellent coach to win in the Shore Conference. But none of that matters if you don't have talent. I can think of only one year where a team won a chip without D1 players or stars. That was the 2013 RBC TEAM. So anything is possible; I GUESS! But it sure makes life easy, if you have at least two stars. A kind of Batman and Robin to roll out every night. Well today I'm going to tell you who the most dynamic duo's in the Shore Conference are this season.
Zoe Brooks and Janine Bachman– When you talk about dynamic duo's in the state of New Jersey. It all starts right here. Zoe Brooks is the most exciting player in the state of New Jersey. She is a scoring machine and the most underrated passer in New Jersey. Janine Bachmann is one of the toughest matchups in New Jersey. She can score, rebound, pass and is a big shot maker. Both players have won State titles and both are leading candidates for POY. They are both also off to D1 basketball schools. They are the gold standard of dynamic duos.
Maggie Cavanaugh and Rosie Scognamiglio. When you combine toughness, quickness and deadly shooting with talent. You have a problem for opponents. Maggie Cavanaugh is the toughest and one of the most competitive players in the state. Her ability to make teammates better while finding time to score herself is special. When you need a big play on either side of the ball, she is your answer. Cracking Rosie is in a word deadly. She is one of the best shooters in the state and with range. But it's her ability to get to the rim especially in big moments that make her really special. Rosie is a big shot maker later and a true closer. Both are possible 1st Team All Shore selections. Both St Rose stars are on there way to D1 basketball next year.
Katie Collins and Hope Masonious. What would Manasquan be without a dynamic duo? They wrote the script on how to create dynamic duo's. This is there lastest installment. The Junior swing women are both deadly on either the inside or outside. Both are excellent ball handlers, passers, rebounders and three point shooters. Hope Masonious is knocking on the superstar status door. Katie Collins is simply trying to be the best forward in the Shore. Both already have multiple D1 offers sitting on the table.
Nina Emnace and Siobhan Stapleton. Well this duo in two years has done it all. They have taken Trinity Hall from the outhouse to the Penthouse. They have a SCT POD title, a SCT Semi- final appearance. They've Knocked off powerhouse schools like St Rose and state ranked teams like RFH. All things that seemed laughable before the two arrived on campus. But here they both are having Trinity Hall knocking on the door of greatness. Nina Emnace has committed to Harvard and if not for Zoe Brooks just may be the leading contender for POY. Siobhan Stapleton is the best Swiss Knife in the conference. The two pack a big punch for another reason. Nina Emnace is the best defender in the Shore and Siobhan Stapleton is the most versatile defender. They call that A PROBLEM.
Eli and Kayden Clark. The Clark sisters are not a singing duo. But certainly can hit a beautiful note on the basketball court. Ocean is one of the best teams in the Shore these days… stop laughing. How did that happen you ask? Well Eli Clark is a Junior and the best combo/ point guard in the 2024 class. She also has leadership skills from the heavens. She can do it all and right now that's exactly what she is doing. Last year Kayden Clark surprised us all by being named 1st Team ALL FRESHMAN. She is one tough no nonsense cookie. She is a turn the lights out defender and a deadly high percentage shooter. This duo are the biggest gym rats in the state of New Jersey. What's most scary is there improvement curve is Frighteningly off the charts. Both will enjoy life at the D1 level.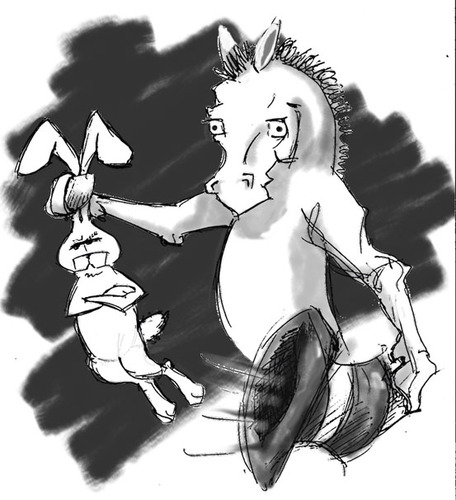 THERE ARE ALSO …THE ALL SO DANGEROUS ONE TRICK PONIES in the Shore Conference. These are the teams with one star and that star can break your teams heart on any given night. Beware of one Trick Ponies come Playoff time… they can't win the the chip but they can single handily can pull a RABBIT OUT THE HAT and take a good team out.
#1
Deyvn Quigley of Manchester the most dangerous and ultimate one trick pony in the state. She is one of the most talented players in the state. She is a walking triple double. If you catch her on the wrong night… it's bye bye for even a top team. Quigley is on everyone's D1 wish list
#2.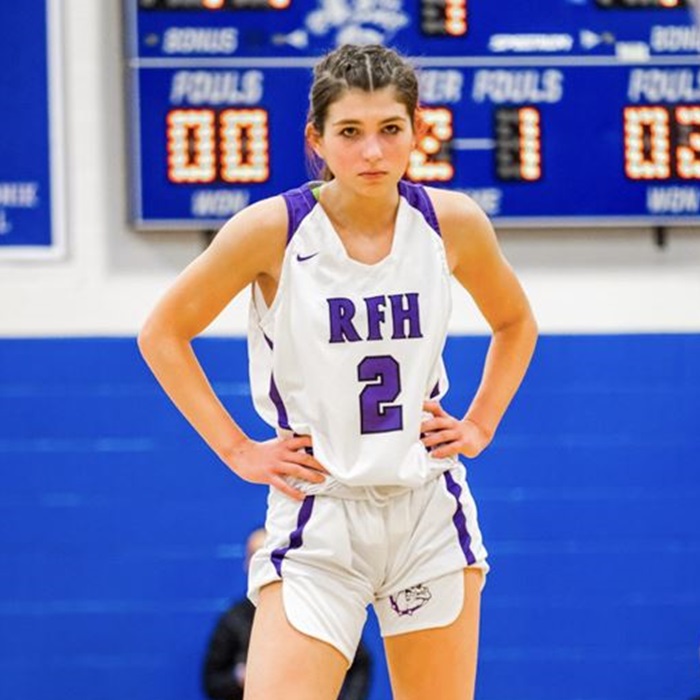 JULIA CORSENTINO of RUMSON can put a team on her back and carry them to the promise land. She is a deadly shooter and a much improved off ball defender that can get in passing lanes. With the addition of transfer Raquel GUIDETTI and the return of all freshman 1st Team member Sylvie Notine, this one horse pony just got more dangerous. Corsentino is off to Marist College
#3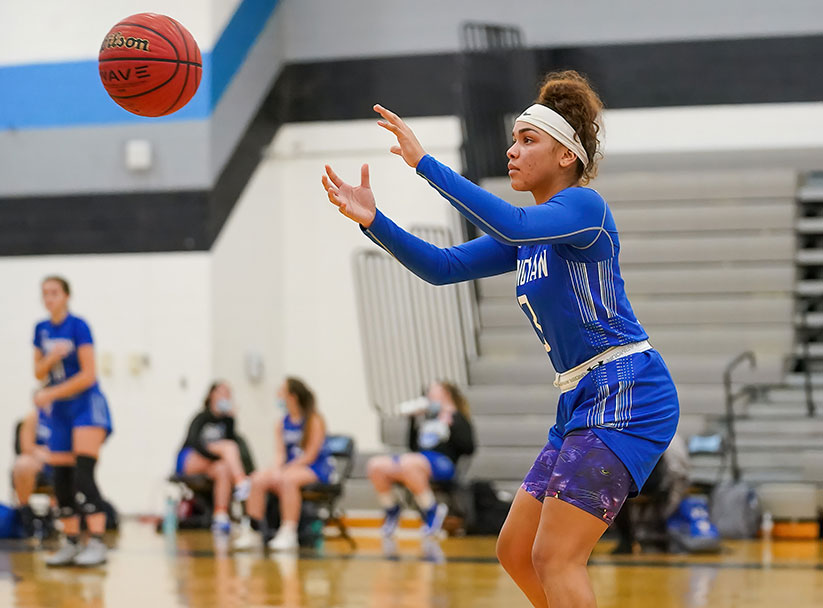 Gabbie Ross of Donavan Catholic can totally take over a game when she gets going. This one trick pony is a scoring machine. She is a three level scorer and Hawk on the ball defender. She is not somebody you want to see if she get rolling. She can give it to you in bunches and more importantly is fearless.
#4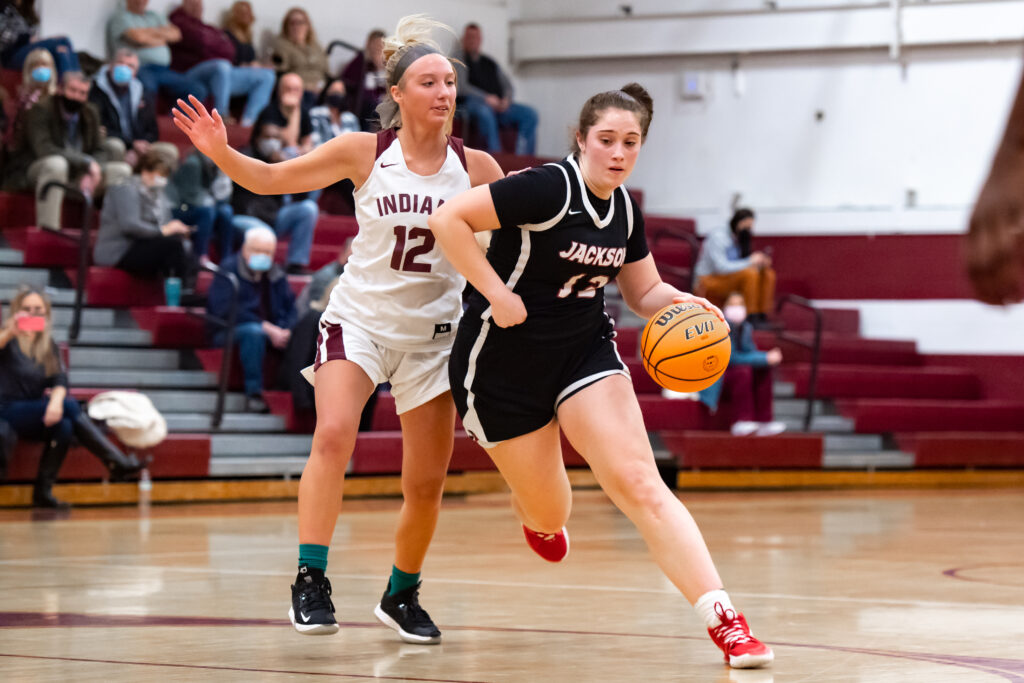 Zoie Maffei of Jackson Memorial is one of the best players in Ocean County and was named 1st Team All Shore by the coaches last year. She is a trick of all trades. She can score from the three or in the paint. She can play the point or the post. She can defend big guards, wings or centers. Meaning on any night she can give Jackson whatever they need. Maffei will play D1 basketball next year at St. Francis of New York.
#5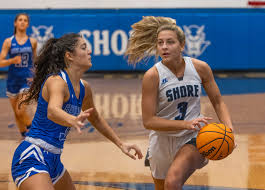 Rylee Drahos of Shore Reg may be the leading scorer in Shore Reg history right now if it was not for Covid. So she'll take care of that and her 2000th point this season. She give Shore a punchers chance every night. Last year she led her team on a exciting ride all the way to the TOC. This year, the one trick horse pony despite double and triple teams is hoping to be a ALL STATE AND 1st Team All Shore player once again. She is a once in a lifetime player. Enjoy the show while it lasts.