Jackson Memorial has been one of the most successful teams in recent Ocean County history. If not for Destiny Adams era, we'd be calling them the best program in recent Ocean history. But there is a story here to be told. A story about life. It's a story about bad breaks becoming rhe best breaks of all…and Zoe Maffei  is about to prove that😄🌈⭐️
I will not sugar coat what I am about to say. In recent years a few talented kids from Jackson Memorial have moved to D1 and D2 schools. For whatever reason in some  cases it has not worked out the way they had planned. Some of it was due to Covid. Some due to a lack of playing time and some due to beIing unprepared for the step up in competition. Whatever the reason, those kids choose there path. Which gets me  to Zoe Maffei, none of this applies to her. Because two days ago everything she worked, so hard to earn, was  stripped away from her. All she did was work her tail off to make her dreams come true, only to have it stolen in the dark of the night before she even had a chance to get started.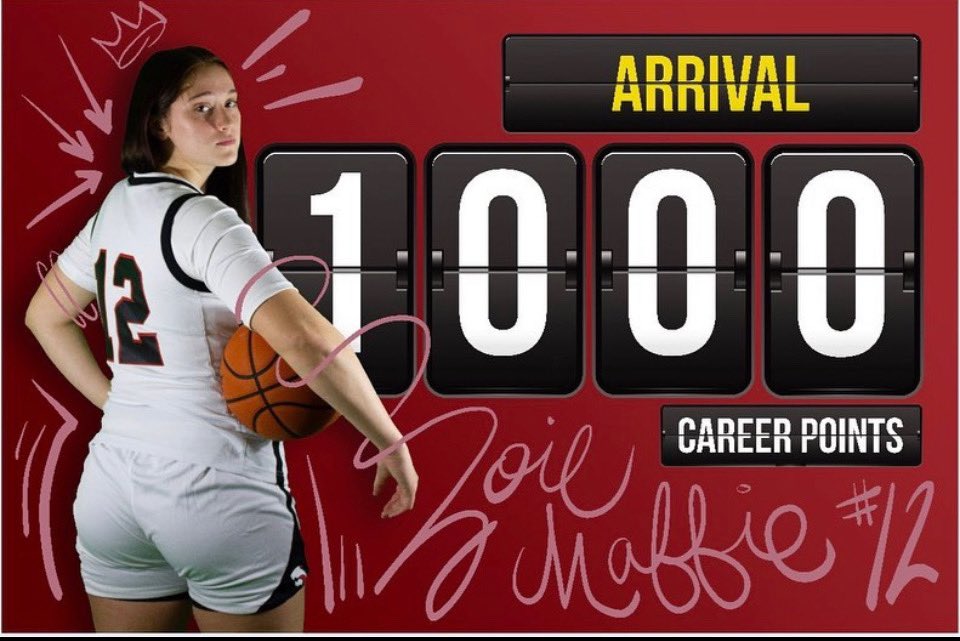 First let me give you some history of Zoe Maffei. She was ASBURY PARK 1st Team All Shore last season. She was on the Coaches All Shore Team this year. She has scored over a 1000 points and over 800 rebounds in less that 3 years. She has been a 4 year starter and won a state title. She has played on Top 10 and Top 20 teams. This year dispite being injured she came back and led a struggling team without her to another Sectional title. That's because she is a true leader.  Zoe Maffei's resume speaks for itself. She has earned the right to be called one of the best in JACKSON MEMORIAL  HISTORY…
Now let me give you a little real talk about Zoe Maffei. She is not a kid who had hype surrounding her. She didn't play quote on quote big time AAU. She didn't suck up to a certain trainer to get her name in a blog or a meaningless tweet. Zoe just played basketball, she didn't need or what the other stuff. She trusted and reiled on her game.  She was like a lot of Ocean Kids. She trained locally and played as often as she could. The difference is  Zoe Maffei got good,  real good.  So good she became  one of the best players in the best conference  in America, the Shore. She did it the old fashion way, ON HER OWN TERMS. Zoe Maffei turned herself into a Division one player and this when things went sideways.
You see I know Zoe Maffei but I know her in passing; if I was being factual. I know she is a good kid from a good family. So last spring when a college coach called me about Zoe Maffei and told she was going to offer her, I told you couldn't  find a nicer kid. I was excited for Zoe Maffei. But two weeks later,  that same coach gave me the vibe they may be moving in another direction. Now normally if that was one of my kids. We would have a sit down asap and discuss what the next move would be. But like I said I'm not close with Zoe Maffei like that. So I called her AAU coach JT and Jim Pissott who knows the family well. I strongly suggested she take the offer now if she wanted to play D1. But Zoe Maffei is talented and knows she is a baller. So she decided to wait and bet on herself in the summer…. You see the great ones do this, they  don't commit out of fear.

When the summer AAU season started, it looked like Zoe Maffei's team simply did not have enough star power and name recognition to draw in college coaches.  Julia Cosentino was being recruited D1 and everyone else was trying to get noticed. So few coaches showed up. But it was more than enough for Zoe Maffei. That's because St. FRANCIS OF BROOKLYN was the lucky school who notice her talents. They offered Zoe Maffei. I knew it was a steal of a lifetime for St. Francis College. I knew the NEC was about to realize how good Zoe Maffei really is as a player. They were going to see a shooter, ball handler, great passer and a WINNER…. Zoe Maffei was finally living out her well earned dream… at least that's what she thought.
Monday Morning  I got a phone call at 6.30am from a college coach. He asked me,  if "Zoe MAFFEI was a NBS kid"… I said "no"  but I knew her and  what's up?  He said St. FRANCIS COLLEGE is shutting down all there athletic programs today. My Jaw dropped.  I though it had to be a mistake. I heard of programs  dropping  sports. But most  times it's fazed put over a few years. It gives a kid a chance to build a resume. Allows a kid time to think things over. Allows a kid time to  find a new home without panicking and maybe making a bad decision. No St. FRANCIS just left Zoe Maffei and their other students athletes in the cold. No meetings with the students. No chance for them to voice there concerns. They just shut it down. I simply cannot  and do not want to think about what this is doing to so many families. A lot of kids are going to need some help…
ZOE MAFFEI HAS BEEN THERE DONE THIS… MAKE NO MISTAKE SHE WILL FIND A HOME….in fact one better than ST. FRANCIS, you just watch.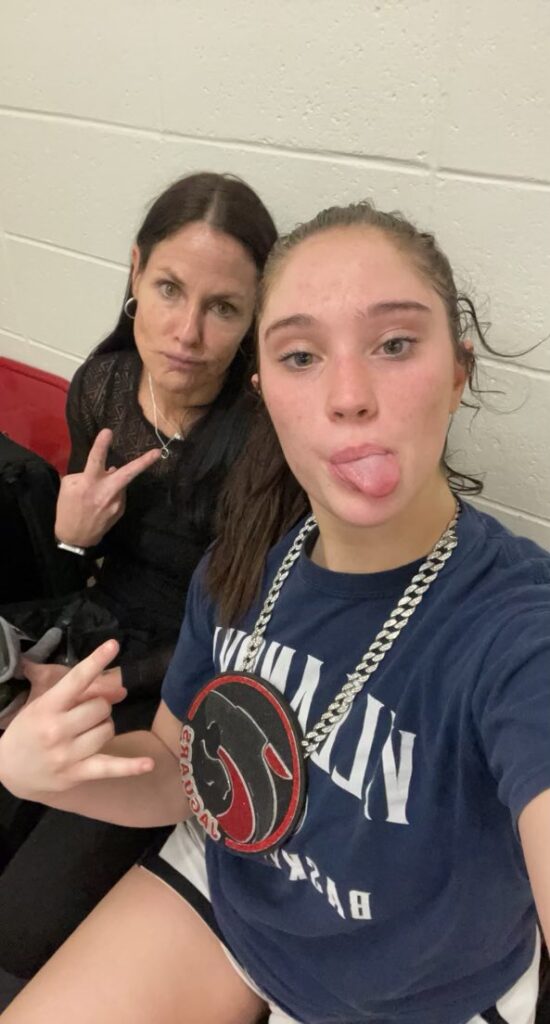 Zoe Maffei  is a fighter folks. She is like her high school coach, RACHEL  GOODALE. They could never be victims, that's because thry are survivors.  …surrender is not in her vocabulary.  ZOE MAFFEI he is very lucky today  and she does not even know it. That's because  Zoe Maffei  was under recruited  from the get go.  ST. FRANCIS just got lucky, caught a break, STUMBLED into gold. Folks that's not talk, that's a fact.  Now Zoe Maffei is about to get her reward for all she has accomplished. Now a few schools are going to realize they got a break too.  A  kind of second chance of recruiting life to say. That's because they are not going to believe the things Zoe Maffei  can do on a basketball court. Zoe Maffei may think she caught a bad break… but the joke is truly in her….SHE IS ABOUT TO GET THE BEST BREAK OF ALL
IM BETTING ON IT…and  I like my track record in such matters!!