Fordham University's Stephanie Gaitley has developed a special bond with the Shore Community. She has created a relationship with just about every coach and player in the shore. There are few that don't know her. The best players all go to her Elite Camp. She offers advice and support to those players, she is recruiting and to those she is not. This could be the reason St. John's Vianney, SOPHOMORE SARAH KARPELL GAVE FORDHAM UNIVERSITY A VERBAL COMMITMENT.
Sarah Karpell is not a player who brings attention to herself. She is that quiet, confident player. She also is a gym rat and one of the most dedicated kids in the state. Last year as a freshman, she was unexpectedly thrown into the line up, when the St. John's Vianney senior guards, had injures. Most young players, would struggle being put into such a intense situation. But not Sarah Karpell, because her mother Coach Dawn Karpell, taught her to never run from a challenge or competition. Sarah Karpell, has been forced to play against the best players her entire athletic life. Sarah knows her mother only wants her to play the best competition possible. It's this reason she was so ready to play as a freshman against the best competition high school basketball has to offer. It's also the reason that Fordham University, is happy to have her, they know ALL SJV PLAYERS GET BETTER.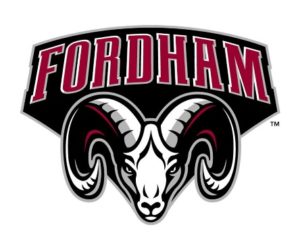 By the time Sarah Karpell arrives at Fordham in 3 years. She will be one of the best players in New Jersey. She will have played against the best teams and players in the state. She will develop like few players do. The reason is because at SJV, all the players are challenged every day. They are challenged from the day they enter the school to the day they graduate. They all walk onto college campuses PREPARED. They know how to practice and and compete at the highest level. The Atlantic Ten is one of the top conferences in America. It's a conference that sends multiple teams to the NCAA tournament. They play in big arena's and on national TV. These are the things Sarah Karpell will experience in college. These are the things she will embrace, because of her competitive nature.
This fall I watched Sarah Karpell in the pre-season. I knew she was going to have a special season. I knew she would be great player, because of the work ethic. Sarah Karpell, last fall showed me a few things that even surprised me. First she was a much better shooter, it was clear her not had shooting improved, but her range as well. But she also shocked me with her ability to guard quick, strong, older, athletic players. I couldn't believe the jump she had made as a player. I went as far as saying she was the best young combo guard in the shore and maybe in the state. I thought she was that good. But what really jumped off the page to me about Sara Karpell, this fall was her CONFIDENCE. It was easy to tell, she believed that she could compete with anyone. This confidence spilled over into the high school school season. 
This year many believed that SJV would take a major step backwards. They were wrong and Sarah Karpell was a big reason why. Her ability to lead her team, score and make those around her better was on display all year. She did all this as a sophomore. Sarah, along with Kimi Evans showed all the SJV players, stepping into prime time roles, the SJV way. Sarah Karpell, has become another great SJV guard, for Coach Karpell. She has had to become this talented leader, with the pressure of her mom being the coach. But interestingly she has never appeared shaken by this target on her back. She had to know all eyes were on her, but she never concerned herself with it. She only concerned herself with being the best player she could be. It's why FORDHAM UNIVERSITY MUST BE DANCING IN THE STREETS.
So here is a few things Fordham may not know. Sarah Karpell's, is still just a baby, she has not touched the surface of what she will become. They have no idea, that she will become the best two way guard in New Jersey before her playing days are over at SJV. They can't possible understand her work ethic. She practices with such passion and commitment, that it is scary. They won't know how good of a teammate she is; until she is part of their team. They will be shocked how mentally tough she will be under pressure. Nothing will shake her and she will expect to win every night. Why you ask? Because Sarah Karpell has won at every level she has played. She has won big and she has done it against REAL COMPETITION. Here is a thought, name a freshman in New Jersey who made a bigger jump as player than Sarah Karpell did this year? Good luck.
So  Fordham University has done it again. They have gotten ahead of the curve. Just like they did with Sam Clarke and Hannah Missry. They have gotten in early and out evaluated the competition. They have used their relationship building skills to convince a sophomore stud to join their family. No program has the relationship with the shore community that Fordham University and Stephanie Gaitley, have developed. I have often said "my trust in Coach Gaitley is Marrow deep" There relationships are built on trust and honesty. These are the things that all parents and kids look for and the #1 reason….SARA WITH A "H" is now a FORDHAM RAM…