B South is a conference loaded with talent. But like some other conferences, injuries may come into play. Last year Manchester was cruising toward not just a Division title but a Top 20 ranking as well, when injuries hit them. This led to 3 teams sharing the B South Title, Manchester, Donavan Catholic and Pt. Boro. This year the best player in the conference missed the entire fall with a injury. Megan Hughes is now back and they hope at  100%. The Division is loaded with some of the best freshman in the state. They are 3 Division 1 locks and a possible 4th. I do not believe this has ever happen in B South. N0 other Division in the Shore, will have freshman that will have such a impact. The Division appears on paper to be a three horse race again. It is also maybe the first time in years that B South is stronger than A South.
Donovan Catholic has added a bucket full of new talent.  This is a team with serious shooters and talented impact freshman. The Co- Champions from a year a go, will be looking to make another step forward. The roster right now has no less than 4 potential D1 players. There return their 3 leaders scorers from a year ago. They will be the #1 rated team in Ocean County, Top 10 in the shore and before the year is over…maybe a TOP 20 IN THE STATE. Coach Bruno has put together an outstanding program that has stood the test of time. Before Jerry Bruno showed up at Donovan Catholic, they had 10 straight losing seasons, nobody took this program serious. They have not had a losing season under Coach Bruno in his 6 years and are the 3 time defending B South Champs. Players come and go, but the winning at Donovan Catholic doesn't stop.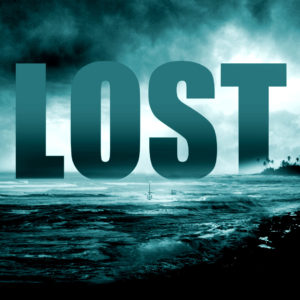 Kaitlyn Borghesi's  lost is big because of three reasons. First she was the leader of this team last season. Next she was the ultimate passer and set up teammates for shots. Next she knew when the moment was big and played that way. She is at D2 Georgian Court and having a banner start to her freshman year. Replacing her is almost impossible.
Jr. Asha Harper was the forgotten child last season. But where would Donovan Catholic be without the hard nosed junior forward. Last season she averaged 6.6 point a game and pulled down 5.3 rebound a night. She has transferred to Manchester
Jessica Poplawski is a bigger lost than most people realize. She had size and took up space in the lane. She also set monster screens. Size in this Division is priceless and hard to find. Replacing her again will not be easy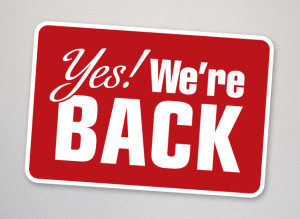 There is enough scoring returning from last year team. Shooting will not be a issue for this group. They also have role players who have had big nights and won big game. They are quick an dangerous at every single position.
Sr. Akyssa Frederick saw action in every game last year. She had one double figure scoring game last season. She will be counted on to bring experience and leadership to the team. The lone senior on the roster, has deep shooting range and willing defender.
Jr. Erika Chevier saw action in 11 games last year. She will try to increase her minutes on the floor this coming season. Will set screens, box out and do little things. Perfect roll player.
Jr. Maddie Roth will the role left open by Asha Harper. She is 5'9″ and will give Donovan Catholic some size up front. Her rebounding and post defense will be counted on this season.
Soph. Victoria Gelosi saw action in evey game as a freshman last season. This year she hope to get more time and use the valuable minutes she pick up to good use. She will be asked to back up at the point spot and play reliable defense.
Melissa Buxton was eligible at mid year and exploded on the scene. Her sweet shooting touch and big play ability was special. She had 12 points against Central, 22 against Liberty, 28 against Pt. Boro and a game winning. Her basketball IQ and decision making is next level. She has caught the eye of college coaches and will be expecting a big season. She averaged 13 points a game… and hit the biggest shot of the year.
Jr. Alyssa Hirschy is so underrated its almost to hard to believe. As a freshman she lead the team in 3 points shooting and average 13 points a game and nobody even mentioned her name in passing. Then last year she lead the team in scoring, averaging point and all we heard about her was crickets . That should and could all change this season. A deadly three point shooter with range. Hirschy scored in double figures almost every night. She was one of the most consistence scorers in the shore period last year. She is a underrated defender and passer to boot. There is no question Alyssa Hirschy could be a Player of The Candidate for B North. Her last 12 games of the season last year may just signal the start of something very special to come this season as she average 15 points a game.
Jr. Emily Silverstone played in every game last season. She will be counted on to give help off the bench this season. having appeared in every game will be prepare for the upcoming season.
THE STAR
Jr. Molly Collins has all the tools to be a star in the Shore Conference and all the tools to be a D1 player. This year she will need to put it all together is Donovan Catholic is going anywhere this season. Last year she averaged 13.0 points a game and 3 assists a game. Those numbers could both double this season. She has a slick handle and off the chart vision. But it's her quick release and shooting range which makes life so hard for opponents. She was on the freshman team 2 years ago and many have been waiting for her to explode and become a All Shore player. This is could be the season that Molly Collins puts it all together and if she does Donovan Catholic is a tough out for anyone in B South.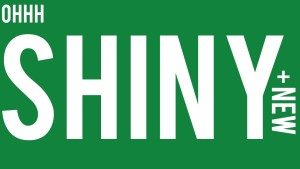 No team as so many new toys to play with this year. Coach Bruno has a killer freshman class. This class is the best freshman class in the state by a long shot. It is the best Freshman class in school history.  But what's even more amazing is that they picked a proven scorer and rebounding transfer.
Fr. Paige Slaven is the total package and much more important exactly what Donovan Catholic need. She is a slash and dash type player. She will get to the rim and finish. She also is a hawk on defense. She give Donavan added punch at the Point Guard or Shooting Guard positions. This a major pickup and future D1 player Coach Bruno will unwrap this season.  Slaven goes into the season as one of the leading canidiates for Freshman of the year.
Fr. Karolina Jaruseviciute is another future D1 player in fold for Coach Bruno. She is over 6ft tall and can play three positions. She is long, athletic and tough. She will be a elite rebounder and defender before her playing days are over. She will get out in transiton and score. But what is her biggest strength? She is an elite next level passer RIGHT NOW.  She is going to impact this team in so many ways. This is future Mega star who will be in the running for the ALL FREHSMAN TEAM.
Fr. Jayda Kearney is a 6t athletic talented do it all forward who can play 5 positions. She was the leading scorer in Donovan Catholic's first scrimmage of the year. She is another player who will have a major impact from day one. She jumps, shoots and can handle the ball. This is a future star,  who Coach Bruno believes can help get his team a new level.
Jr. Angelique Gathers is a serious pick up for Coach Bruno's team. Two years ago while at Long Branch she average 7.7 point and over 7 rebounds a game. She posted 3 double doubles in her Sophomore year. She was just a sophomore and dominate player. She will give a team already loaded with scorers added punch. But where she will really made a statement is on the boards. She is a rebounding machine. She has All Division type talent. This is a major addition to the program and get them to another level.
 There is a major jump in talent for this team. Donovan Catholic is now attracting top players from around the shore.  They have beefed up there schedule. By adding To 10 Colts Neck and Top 20 in the state Neptune. It's clear Jerry Bruno is going all out with this team. Scoring points is not going to be a problem this year. They will play a up tempo style of play, that is not only exciting and fun…but very effective. Hirschy, Collins and Buxton all shot over 35% from the three point line. This team is going to shoot three's. That will not change. What will change, is that they got serious back up in the freshman class and transfers. This team will be ready because Doug Bruno has now gotten his program to the point where they don't rebuild…they reload! This team just may be better than the team than the co-champions from last season. There is no question they are more talented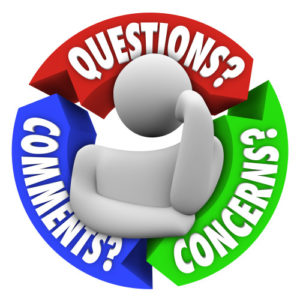 There are real questions for this team. Like who is going to lead this group from a verbal stand point.  Next, how will the team adjust to the incoming freshman and transfers? Will they be accepting or viewed as threat.  How long will it take to get all this talent on the same page is a bigger question? Donavan Catholic is a good three point shooting team.  There are lacking that all important senior leadership.  More importantly they gave up a lot of points last season. Will there be a commitment to defense? Finally, who is the closer, and will the team accept who ever that closer is?

The real favorite for B South this year, just may be Pt. Boro. They have basically there entire team back from a season ago. They also have the best player in the Conference returning in Megan Hughes. They also have a D1 signee in Ally Lassen (St. Francis, NY) returning. This is a team with two stars and top notch role players who saw lots of minutes last season. They return Amy Zalestky who returns from injury. Coach Drew has to be excited about his teams chances.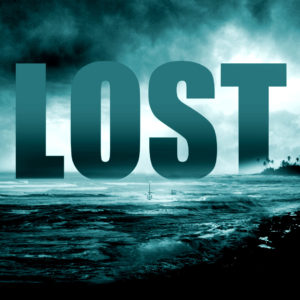 Amy Berguist was a very solid player who had her moments. She averaged 4.0 points a game. But most importantly had been in the wars. She was the last connection to the great Kelly Hughes teams. So she won a lot of games and was a true program kid.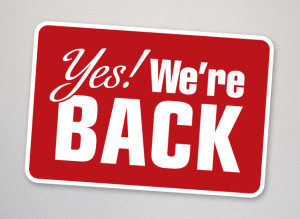 This group has a ton of experience and has one some big games over the years. This group knows what to expect and on paper have all bases covered. They have shooters, size, quickness and scorers
Sr. Ally Lassen has moved to elite status. Last season she exploded and became a star in B South. She averaged a eye- popping 14.4 points along with 11.1 rebounds. But more importantly, she saved her best for the biggest games of the year. She creates a major issue and match up problem for every team in the Division. She holds down the defense in the paint and has a wonderful understanding of team defense. She will be attending St. Francis of NY on a D1 scholarship next fall..but for  now she will  look to have an All 'B" South season and a Division Championship.
Jr. Devon Wondowski is Miss. reliable, for Point and now with two  years under her belt will be even better. She has shown that when needed too, she can score. While this is not her primary role, she is not afraid to step out of her comfort zone. Like when she had 6 points and 6 rebounds in Pt. Boro's big win over TRN last season. She averaged 4.2 rebounds a game last season. She is a glue type player, that is willing to do the dirty work, while receiving little credit.
Sr. Jamie Morris is a sneaky competitive player. She is also a player that gets things done. Like her 17 point 5 rebound game against Manchester last season. She fills up a box score every night. Sometimes it a double figure scoring night or a night of 4-5 dimes dropped on opponents. She will be asked to do it all over again this season. Stay under the radar and produce without much fanfare or credit. Her value cannot be understated. Another solid year from Morris could produce not only a division title but maybe a little noise in the state. She plays winning basketball and is ego free
Sr. Amye Zalesky return is huge for Boro. How big is this return? It's the #1 reason they are the Pre-Season favorite. Lets not remember two year ago this young lady averaged 7.4 and 3.4 dimes a game as a sophomore. The numbers were as good as any baby in the division at the time. She also was a top defender. Here return give Pt. Boro another reliable scorer who is capable of big nights and a seasoned ball handler. This is a player in her final 5 games of your sophomore year who averaged 14 points a game. She was on track to be a star before her injury…Zalesky just may tip the balance.
Riley Sexton, Allie Delaney, Paige Yocum, Carlie Vetrini, and Morgan Woods  all saw minutes as freshman and are expected to play a bigger role this season. They will be asked to play good defense and when scoring chances come their way take advantage. Last year's time on varsity is expected to pay off this year.
THE STAR
Sr. Megan Hughes is not only the best players in B South. She is also the most explosive offensive player in the division. Last season she was not short of sensational. Her 17.2 scoring average and 3 dimes a game where breath taking at times. Her 32 point, 6 rebound and 5 assist game against Manchester last year was one of the best performances in the shore last season.  She no question will make a run at ALL SHORE THIS YEAR.  She will get her 1000th point this season and before the year is over… will get scooped up by a Division One school. She sat out most of the fall with a hip injury but appears to 100% recovered.  Everything at Pt. Boro stars and ends with Megan Hughes.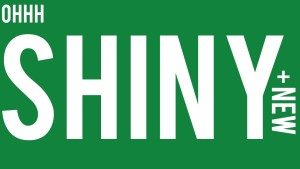 Fr.  Kate Leturgez is well known on the AAU circuit.  She is a total warrior and plays all out the moment she hits the ball. She has a nose for the ball and her ability to get on the glass is special. Leturgez at 5″9″ plays much better than her height. She will run the floor and finish in transition. They is a very good chance she will land on the All Freshman team. There is no question this is a major addition to the Pt. Boro arsenal. Look for Kate Leturgez to be among the best babies in the Shore Conference Period.
This year Pt. Boro seems to have it all. That have 3 legit scorers. A top flight freshman and a willing group of role players. They should have no problems scoring or rebounding the ball with the addition of Kate Leturgez and Amye Zalesky. On paper there are few weakness on this team. Remember this as well, Dave Drew has coached on the biggest stages high school basketball has to offer. He will have his teams ready to play night in and night out. There has not been this much excitement around Boro since the Hughes sisters years. The pieces are in place for a run in the state tournament.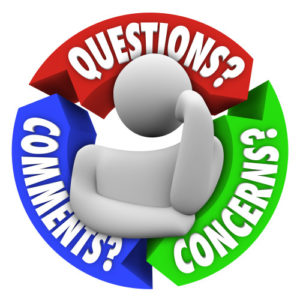 There is one question, is this group ready to be the hunted. They are going to have to take everyone's best shot to start the season. The big guns Megan Hughes and Ally Lassen will need to lead. But will the role players allow them to do so. Finally defense will be the key in the big games. Will they be able to get stops?


Manchester last season was cooking and running though B SOUTH. When the Adams sister both tore their ACL's. It was devasting to everyone and sad way for a season to end. Before injuries this team was knocking on Top 20 in the state. Many believed this team was ready for a deep run in the State Tournment….of course none of that happen. Now there are starting over and the biggest guns in the program are gone. Anissia Fucci and Lyric Green were superstars and replacing them is impossible. But this team has both Adams sisters back. Dokata and Dejah are both warriors and healthy. They aslo are first class defenders and high level rebounders. Both will be handful for any team in the Division this year. Jr Khamyia Spence is so underrated it's a joke. She also is a kid who has showed up in some big moments on big stages…She will be ready this year to make all right from last year. A'Liah Moore is back and played a ton of minutes last year and very productive. She will not back down and roll over for anyone this year. Bethany Burton is back this season and after the injures proved she could step up when called upon. This group caught a bad break last year. But trust me that could ruin somebody season, because they are two serious new comers. Kamari Reynolds many believe is the 2nd best freshman in the state. But she is coming off a injury filled fall. Donovan Catholic transfer Asha Harper is a lovely pick up as well. The Jr. averaged 6.6 points a game and 6 rebounds. Along with the Adams sisters they form one of the best frontlines in B South. Manchester was dealt a cold blow last year, they have tremendous pride and still may be a little sore about last year ending. Nothing would make them happier than to return the favor to the favorites.
Barnegat is a real dangerous team on any night for two reasons. Ashley Toner is a All Division Type talent and a proven scorer. She has the type of handle that can get her buy opponents and the shooting ability to get on roll. Toner averaged 11.8 and 3.3 assist a game, not exactly chop liver.  But it's her running mate that has caught the eye of some many. She was light out this fall in almost every setting against ELITE COMPETITION. Nobody knows what the ceiling is for Shannon McCoy who as just a sophomore last year averaged 10.3 and 3 assist  a game. She could be one of the best 5 players in the division this season. Toner and McCoy give Barnegat a puncher's chance every night. They may not when it put they can ruin somebody's hopes of doing so!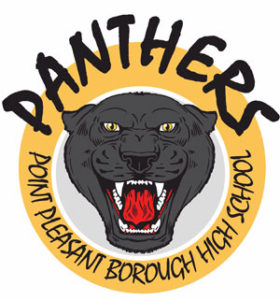 Nobody thought that Boro would be in this position after the Kelly Hughes Era so quickly. But Coach Drew has quietly got his younger HARDCORE basketball kids in town; into the gym. He combined them with some duel sport players and just like that …there back on top. They have the one thing nobody else in the B South has…SENIOR LEADERS!  They not only have the best player in the conference…BUT  NOW THE BEST TEAM AS WELL….Pt. BORO surprises everyone and WINS B SOUTH..
2016-17  PRE- SEASON AWARD WINNERS
COACH OF THE YEAR– DAVID DREW– POINT PLEASANT BORO
PLAYER OF THE YEAR– MEGAN HUGHES– POINT PLEASANT BORO
FRESHMAN OF THE YEAR– PAIGE SLAVEN– DONOVAN CATHOLIC
DEFENSIVE PLAYER OF THE YEAR– DAKOTA ADMAS– MANCHESTER
MOST IMPROVED PLAYER– SHANNON McCOY– BARNAGET
2016-17 PRE SEASON FIRST TEAM
MEGAN HUGHES– SR- PT. BORO
MOLLY COLLINS–JR-DONOVAN CATHOLIC
SHANNON McCOY–JR-BARNAGET
ALLY LASSEN-SR- PT. BORO
AYLSSA HIRSCHY-JR-DONAVAN CATHOLIC