B NORTH was expected to be a two horse race, last year. Many believed Middletown South could play the role of spoiler. That did not happen as they were  overwhelmed by the two powerhouses. This year they will try to play spoiler again. The Division is once again stacked with D1 players as in 12 D1 locks(offers on table or signed)four are Power 5 locks(offers on table). The division has the best Freshman point guard in the state(D1 offers on the table). They will have three teams ranked in the Top 20 and two are Top 5.  Three of the best coaches in All of New Jersey are in this conference. Last year RBC and Manasquan played two wars. In both games the difference was LOLA MULLANEY late. She tortured RBC at both games. In game one she picked RBC's pocket late in the game at half court, with time winding down. Then hit a three at the buzzer to win game two. Expect the games to be just as close this year.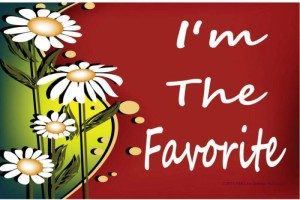 2016-17
Overall- 28-4
Conference- 12-2
The Yankees of high school basketball will start the year out as the slight favorite in B NORTH. Not because they blew out Manasquan in a fall league game. Remember they did the same thing last year and lost both games during the season. Their the favorite because of  two things, off the chart senior leadership.  Rose Caverly, Hayley Moore and Katie Rice are the ultimate leaders.  Amanda Hart is the ultimate program player. But it's the man at the Top that makes it all happen. JOE MONTANO is a master at getting teams to play as a group. He also gets his team to play hardcore defense and despite their lack of size REBOUND. Montano is a master on the sidelines and that rare coach who is worth points from the bench RBC is insanely deep. They have a legit backup at every position on the court. This a complete team right now. They have talent, youth, speed, strength and are battled tested like few teams. They are playing for both a TOC AND SCT titles….their the Yankees what else is new.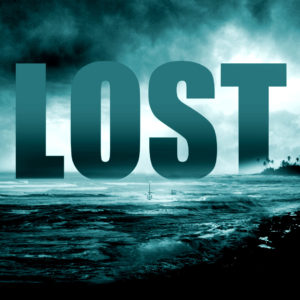 No team is more prepared to replace players they have lost like RBC. But replacing Josie Larkin is going to be a tall task. Larkins is currently starting at D1 U of Vermont. Her leadership skills were off the charts and her big game shot making ability was special. Now throw in her elite defense and experience. I think you get the picture. Maureen Coakley was as deniable as a player could be the last 4 years. Replacing her size and rebounding will have to be addressed. If this was not enough they lost scoring guard and big time defender Tia Montange who is now at D1 LIU.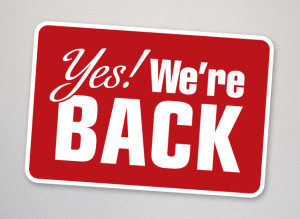 HAYLEY MOORE– While Josie Larkins will be missed. Make no mistake that means more minutes for scoring machine Hayley Moore. If Josie Larkins liked the spotlight. Then Hayley is the spotlight. No player in recent years at RBC has had a bigger impact off the bench as a scorer and defender. Hayley Moore's ability to come off the bench and score has been a  lethal weapon. She embraced the role and seems to play her best on the biggest stages. The Binghamton bound D1 guard is also..ready for this, the most underrated defender in the entire Shore. Due to her offensive skills her defense is  ignored. This year Moore will move to the starting lineup. This will give RBC not only another weapon but an experienced player. For the record Hayley Moore this fall was downright scary in her training and fall league games. ALL SHORE LOCK…
KATIE RICE– The Lehigh bound D1 swing is the ultimate warrior. Nobody on God's good green earth plays harder than Miss Katie Rice. Nobody finds shooters like Katie Rice, just ask any RBC shooter. Nobody shuts down elite post players like Katie Rice. She plays with total recklessness when going after the ball. What folks are going to shocked most by this year is this….KATIE RICE will be one of the best three point shooters in the state. She has willed herself into an elite shooter. Now the bad news for the RBC crowd. She is the one player on the RBC roster they cannot play without. She simply cannot be replaced. Her toughness and hard nose drives to the basket, gets opponents in foul trouble. RBC does not have a true post, RICE' s made dashes to the rim allow RBC to get into one in one early in games. She was All SHORE LAST YEAR and nothing will change this year.
AMANDA HART– She has been a team player from day one. The senior has been in the wars. She has show an ability to take over games at times. She is a true player with real confidence. This year she will most again be jack of all trades. Point guard, wing, scoring guard or set up her teammates. She is a master at stepping into passing lanes. She also can turn a gym and teammates on with  electrifying  plays. Hart is a classic RBC kid, she plays for the name on the front of the Jersey. She will want to go out with a SCT AND TOC TITLE.
ElIZA SRINIVASAN– She is not a household name, but soon will be. Her nickname is the" mechanic" why? Because if you have a problem she will fix it. This is a player who has taken her game to a new level. She has a college body right now. When she and Rose Caverly hit the floor at the same time, it is a physical nightmare for teams. Her shooting skills this fall were off the charts. She was a total gym rat and folks YOU WIN WITH GYM RATS. Eliza's ball handling ability and all out defensive mindset, made a serious weapon either starting or off the bench.
FAB  EGGENSCHWILER – Many believe this future D1 lock would role into the starting position this year. The prized Freshman from a year ago, had want can only be called a monster summer. She shined at the Battle of Baltimore and had college coaches buzzing. But she has been injured most of the fall. She is currently out 4-6 weeks. This is a major blow to RBC. Her size, unselfish player and scoring were very important to the RBC team. So getting her back as soon as possible is vital. More bad news is that RBC plays MANASQUAN in game two of the season. She is a tough cover due to match ups vs. Manasquan. But when she returns, RBC picks up real passing, shooting and defensive rebounding.
NICOLE STAFFORD– Make no mistake about what am about to say. Before the year is over. She could be a very important player in the RBC rotation. She has size, shooting ability and is getting stronger it seems by the day. Her confidence is rising. Here is what shocked this fall. She is getting off her feet and rebounding in traffic. Nicole STAFFORD may be that big forward/ Center RBC does not have and more importantly eat up minutes to allow Katie Rice a blow.
JULIA SETARO– There are few teams she would not start for. She is blessed with speed and quickness. She also has the ability to knock down three's. If Joe Montano goes to her there is no question she will be ready. She also is a first class on ball defender.
MADDIE FAGAN – Another program kid willing to do and play any role asked of her. She has show an ability to knock down shots. She plays hard and has displayed the IQ of a coaches daughter. She more than held her own in the fall league
ROSE CAVERLY-If RBC want to win B NORTH, the TOC and SCT. It will all have to start right here. Rose Caverly is the ultimate gym rat and warrior. She is the backbone and driving force behind the RBC machine. Her elite size for a point guard allows her to dominate smaller guard. Her ability to rebound and help defend point guards is unheard of. Caverly's combination of shooting ability and getting to the rim makes her a nightmare matchup. Here vision and leadership skill are flat out off the charts. But what makes her special are two very important details to the RBC sucess. Rose Caverly rarely if ever turns the ball over and is an elite defender. She is a PLAYER OF THE YEAR CANIDIATE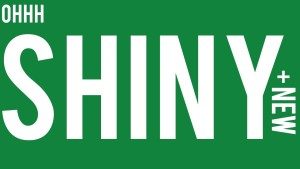 Joe Montanto has a few new toys this year, and for the record another monster haul for next year.  All these babies could make a claim from the start, for almost every team in the Shore this side of Manasquan and St. Rose.
SOPHIA SABINO- She has D1 offers, Top 5 programs begging for attention and has yet to play a high school game. She is the ultimate point guard. Her vision is already next level. No player in all my years runs pick in roll as she does. Her ability to throw the full court pass for layups has no peer. This is an elite guard, has has the best mentors possible. The good news, she will not have to be thrown into the fire. She is an Impact Freshman and special talent.
TONI PANAYIDES– Most will learn her name before the season end. She is a classic RBC guard. Relentless on defense and physical. She can knock down shots and is a total gym rat. She has played at the very highest level of AAU basketball. She has trained with killers all fall. There is a real chance she could find herself in the rotation. If not she will wait a year and learn the RBC way..but the way another future RBC D1 player.
SHAE SABINO– She transferred from RFH so must sit 30 days. She has a big body and can  stretch defenses with her shooting. She changed her body and could be a real asset if she can rebound and defend in the post. Look for Sabino to add depth and shooting if needed in a pinch.
RBC will rely on there senior leadership. They have by far the best chemistry of any team in the Shore. They also by a long shot are the deepest and most talented ted Top to bottom. They are going to play aggressive defense, once again there shot selection will be the best in the Shore. This group is another blend of D1 upperclassmen and uber underclassmen. The goal will be a TOC AND SCT TITLE
There has to be 2 major concerns for RBC. Non bigger than what happens when Katie Rice leaves the floor. Katie Rice's defense in the post and ability to find shooters are the backbone to RBC's defense and offense. Somebody will need to step up. Replacing Maureen Coakley is another concern. It was thought that Add to dictionary will fill that roll but she has been hurt most of the fall and currently out of the lineup. Somebody will need to step up, now that she is out. RBC may go with 5 guards.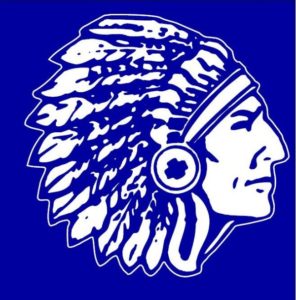 2016-17
Overall- 33-3
Conference- 14-0
Calling Manasquan a contender is kind of a slap in there face. They played maybe their worst game of the year in the TOC final and lost by two. Lisa Kokoda, has led Mansasquan to 3 straight TOC appearances. She a TOC and a SCT under her belt. Her teams are used to winning. That will not change this year. She will have the guns to win it all again this year. She has the returning Player of the Year in Dara Mabrey, the best junior in the state Lola Mullaney and a future Power 5 player in a rejuvenated Faith Masonious, who may be looking to make a statement. This three will need to carry the offense and the team. The have very little depth and no experience on the bench. This is going to be a year where Lisa Kukoda will need to go deep into her bag of tricks, when foul trouble of injuries hit. She has very little wiggle room. Zone defense may be in the Manasquan future.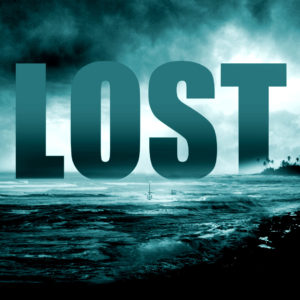 Of all the top teams, no team lost more impact players than Manasquan. Stella Clark is at  Northeastern becoming a rock star. There is zero chance to replace her energy and effort. She was an elite player in the state and won a lot of games. Addie Masonious is now at Wagner College and she did so many things that did not show up in the box score. She was the glue to the entire thing the last few years. Replacing the space eating and rebound of Victoria Galvan who is now at South Carolina playing softball is also a real issue. These three played major roles in the success of Manasquan TOC AND SCT TITLES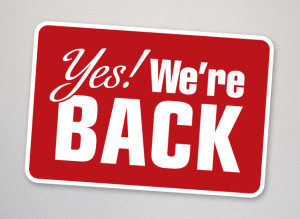 LOLA MULLANEY– Last year she and coach Kudoda worked together in what had to be a tough spot for both. Mullaney played the good soldier and accepted coming off the bench. This year Mullaney will be cut loose and expect a monster season after watching her this fall. Last year Mullaney was the difference in B NORTH as she personally put a dagger into RBC not once but twice. Mullaney's ability to score in many ways makes her a serious weapon every night. Her three point shooting and ability to get to the rim as high level. The #16 ranked wing in the 2019 class has too many Power 5 offers to list. Mullaney will need to step up big time this season. The margin of error is very small for this group.
FAITH MASONIOUS– This could be the difference maker for Manasquan. Last year, she battle injuries most of the season. She still had big nights, she had a great summer and appears ready to take her game to a new level. Masonious will have to replace Galvan and her very own production this year. She also will need to score and defend without fouling as Mansasquan has nobody to replace her. Masonious's ability to play inside and out make a serious weapon. Once thought to be a leading candidate for Player of the Year. Don't be surprised if she does just that this year.
CARLY GEISSLER- She has been part of the Manasquan success for 3 years. She has won almost everything. She has been unappreciated because of the talent she has played with over the years. She has played her role to a "T" over the years. She has also made some big shots on big stages. This season she has to do more. Once again she will be in the starting lineup. Now she will play more minutes and more importantly, she will be on the floor at the end of games. Geissler will need to step up this season, but has done that in the past.
ANNIE MAKO– She has been waiting for her time to come. It is now arrived. Mako is an aggressive scorer. She has excellent shooting range and is very confident. Her ball handling skills are solid and there is no reason to believe she won't step into the starting lineup. Mako has played on the AAU level and that should help her adjust to her new found role. If she can keep teams on there toes with her three point shooting that will give Manasquan another weapon. Annie Mako, may be the key to Manasquan getting over the hump.
DARA MABREY – She is one of the best players in Shore history. She is the current player of the year in the state. She was off the charts last season. She is the ultimate closer in the biggest games. No player in shore history has made more bigger shots on bigger stages than Dara Mabrey. It can be a dagger against Long Island Lutheran or a game winning play against RFH in the state tourney. She is the ultimate leader and more importantly one of the smartest players in shore history. She will be hard pressed to get back and win her 2nd TOC title. She will need to do even more if that's possible. She will need to pick up the scoring slack left behind by Stella Clark, many which came on turnovers. Dara will not walk away from her career without leaving her mark. She wants to leave with a triple crown,  THE TOC, THE SCT AND PLAYER OF YEAR.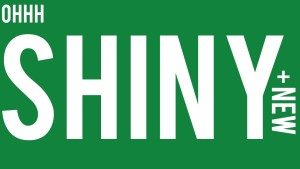 If the truth be told, no team needs their babies to grow up quicker than Manasquan. No question Manasquan is one injury or foul trouble away from having to count on their babies. It not a question if they are ready or not. It more of a case they will have to be ready.
ALLISON WATERS– She plays the highest level of AAU basketball. She is a knock it down shooter. There is no question she will be a main stay for Manasquan this year. Next year she will step into the starting lineup. She will most likely backup Annie Mako and like Mako is a deep ball threat. Waters is going to have to play, in some big spots this year.
MACY BLACK- She too will need to be ready. Black has played in so big AAU setting and will not panic. She has a great basketball mind and feel for the game. She has been around the Manasquan program for years as her sister was part of the TOC title team. Mack is a talented ball handler who sees the floor. She takes good shots and like her sister a REAL TEAMMATE. When called upon she will be ready. There is no question she will need to step up…my guess is she will deliver.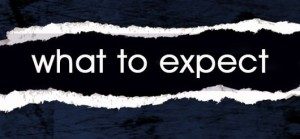 Manasquan is going to rely their big three, Mabrey, Mullaney and Masonious. They will take the bulk of the shots. Their role players will need to be solid all year and any offense they give will be a bonus. They also may be forced to play zone this year. They will only sub for foul trouble and if somebody is dead on their feet. They will still play fast on offense. But no question they will need to find a way to slow opponents down on defense. There is no way Manasquan can play at 100 miles a hour. Last year they turned the ball over, but they got it back more. This year without Clark and Addie Mansious, turning teams over will not be as often.  A solid half court defensive team will be the order of the day. Expect Faith Masonious to have a real comeback season.
The number one question is what to do when foul trouble hits the big three. Next chemistry, can they develop it? The fall shows some real chemistry issues. What happens when they go to the inexperienced bench? Can they find a way to rest Dara Mabrey? Finally what happens if one of the Big Three are out for any length of time for any reasons?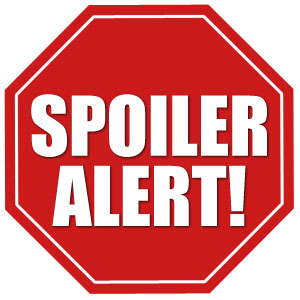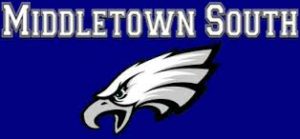 2016-17
Overall- 18-9
Conference- 10-4
Last year everyone thought Middletown South, just may be the spoiler in B NORTH. Instead they were crushed by both Manasquan and RBC. Their lack of playing against quality competition in the off season and pre season caught up with them. This year Middletown South has seen most of its team recovering from injuries. The only player that was injury free who was in the rotation last year was Stephanie Mayerhoffer. Once again they did not train or play quality competition in the fall, due to the injuries. The good news is they may have a big surprise in their lineup.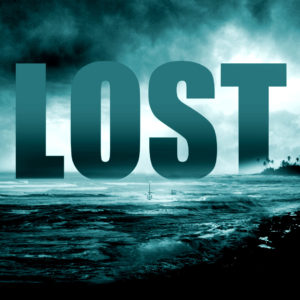 Haley Dolonzo and Alex Balsamo were both the teams leading scorers last year. But had been part of championship teams. They also played in a lot of big games. They will be missed.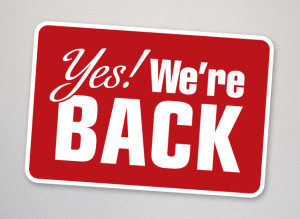 Middletown has a interesting group of players. They have 4 possible D1 players. Before the year is over they could be D1 locks. Stephanie Mayerhoffer will step into the starting lineup and has stepped up her game. Isla Brennan, at times this summer looked like a high major player before injuries set her back. Kayla Richardson was on THE ALL FRESHMAN TEAM,  but like her teammates have spent most of the fall injured. She will try to take the next step to being a D1 lock. Eve Pire has the size and the skills sets to be a very good player. She was on the right track until injuries set her back. She has been on the slow road to recovery. Sam Keenan too, was on the track to get things done, until she too suffered an injury. Both did not play this summer and were limited in the fall. But guess who was not injured and lived in the gym? Madison Szabo and she could be the post player Middletown South needs to clean up the boards and give them a presence in the lane. Junior Madison Szabo, looks like a D1 lock because of her size and work ethic. Nobody would have believed this would be possible a year ago.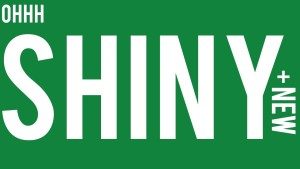 It's been sometime that Middletown South has not had an impact freshman. The best of the bunch is GRACE MEEGAN  a hard worker, who could develop into a very good player in time. The question is can she compete in a conference with killers. She most likely will need time to adjust when South plays the elite competition. I was very impressed with her at Core Skills last year and the appearance she made at NBS this fall.  She is the face of Basketball Warehouse and known for her work ethic. If she can step it up….it will be a major addition to Middletown South.
There is no secret here, the number one question is will they compete. Next will they play quality competition in scrimmages and regular season games to get them ready. They were totally shell shocked in big games. What is Middletown most well known for? Answer developing players, so what has happened to this group? Injuries or lack of work ethic…I say a combination of both… The real question is who will step up and become an elite player. It's shocking that nobody on this roster currently have a D1 offer on the table. Finally name one, I dare to name just one,  Tom Brennan team that has not gotten better late in the season.  Last year was the first time, to my knowledge a Tom Brennan team did not get better late in the season. That is a real Red Flag. The injuries this spring and summer prevented gym time for the core players. How long will it take them to catch up. RBC and Manasquan is gym rat central. This is a big year not just for the Middletown program but its kids as well. They can not get blownout in big games. They must shake the label of not being competitive. They must continue to play when adversity hits.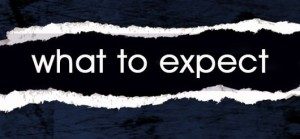 Here what everyone knows, they have one of the best coaches in the state. Tom Brennan will come up with something to get his team ready. If they can keep games close…here is a fact TOM BRENNAN will win it for them. Isla Brennan was becoming a gym rat before her injures set her back. I say once she gets healthy, she will be a D1 high major lock.  I also believe Madison Szabo and Stephanie Mayerhoffer are much improved. Both will give Middletown some additional scoring and play making. Expect South to return to its team play and rely on its chemistry, something missing last year. Look for Coach Brennan, as he does every year to bring something new to the table. Middletown South is going to defend this year…you can bet the house on that one. I expect Middletown to be ranked all season and surprise everyone. This program has great pride and I believe we are going to see a lot of that…or lets hope we do!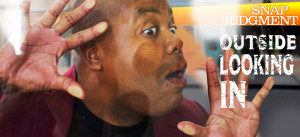 Middletown North, Ocean , Wall and Long Branch must all be thinking. What are we doing here again…THERE MUST SOME KIND OF MISTAKE!  These teams are solid programs.  Long Branch with Shannon Coyle continues to bring a once failing program back to life. Wall has done a nice job in recent years. All these programs have little or any chance against the three contenders. They will need to beat up on each other and win non conference games and then look towards the state tournament.

This is a tough call. Manasquan has the heart of a champion. But a lot of that heart is now in college. They are lacking in depth and experience after the big three. RBC has three seniors and Joe Montano's crew have that all important thing called chemistry and a real desire to win on the way out….they just have too many players, this is why ….RBC WINS B NORTH
B NORTH 2017-18 PRE SEASON AWARDS
COACH OF THE YEAR– JOE MONTANO- RBC
PLAYER OF THE YEAR– DARA MABREY-SR- MANASQUAN
FRESHMAN OF THE YEAR- SOPHIA SABINO- RBC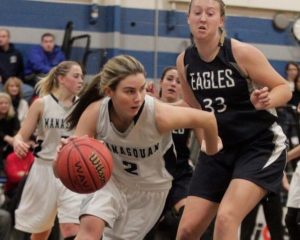 ALL DIVISION TEAM
DARA MABREY- SR- MANASQUAN
ROSE CAVERLY-SR- RBC
LOLA MALLANEY-JR-MANASQUAN
KATIE RICE- RBC-SR-RBC
FAITH MASONIOUS-JR- MANASQUAN–