When you are surrounded by some of the best players in your schools history from day one. It tends to rub off on you. You learn a few tricks of the trade. If you happen to have big talented you can develop into a excellent player and do big things. Jackson Memorial junior swing guard ZOIE MAFFEI is that kid. In fact she is looking like the next great player for Jackson Memorial.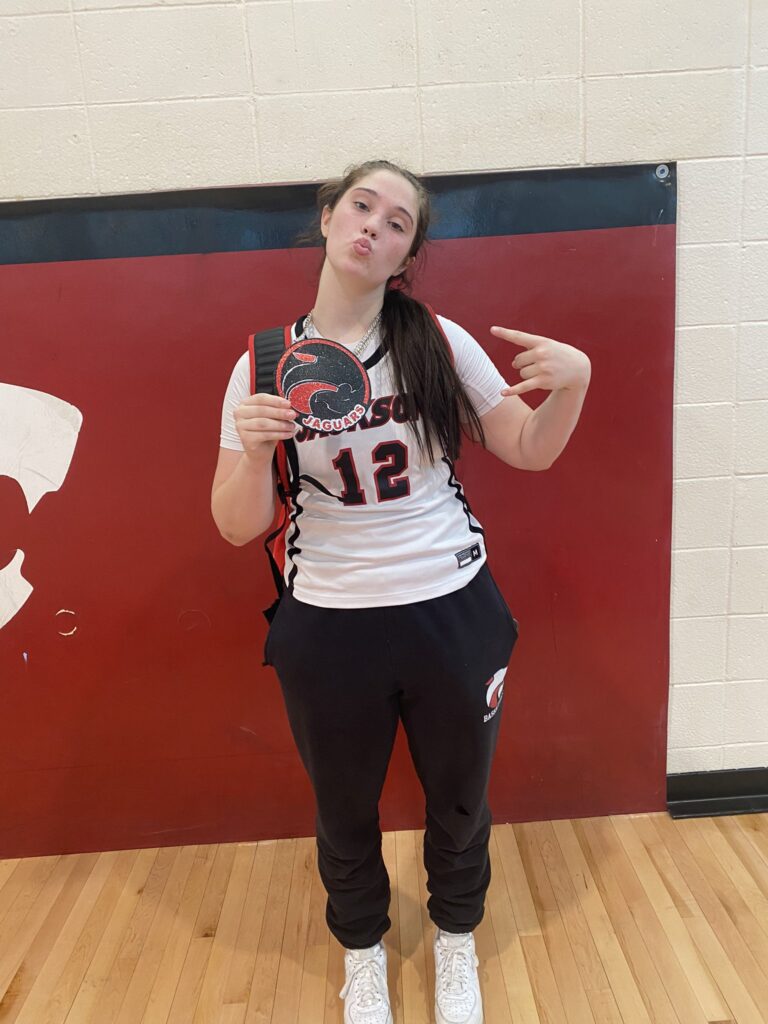 Over the years it has taken time for Jackson Memorial players to get their due. Players like Kristina Donza did not get her full respect until her senior year. It was only after 4 years of greatness did she finally get crowned as one of the best. She was named 1st Team All Shore and currently a starting guard for D1 Navy. Donza like most of the great players in Jackson Memorial history, did her own thing. She didn't train in high profile environments. She didn't play for a high profile AAU team. She did things her own way. The same way ZOIE MAFFEI is doing it these days. Without hype and believing in herself. Letting her game speak for itself. ZOIE MAFFEI  game is screaming out loud these days. Its screaming "I AM STAR" that's because ZOIE MAFFEI  looks every bit like a star these days.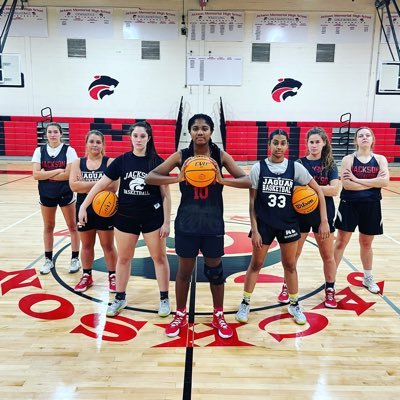 This year many expected Jackson Memorial to struggle. They lost two D1 players and two D2 starters. But what people didn't know was ZOIE MAFFEI  has learned how to be Jackson's lastedt star. She has learned how to lead a team, make big plays and make her teammates better. She also knows how to win. In fact ZOIE MAFFEI  knows how to win big. Jackson Memorial is 11-2 this year, something nobody dreamed was possible this season. But then again nobody knew ZOIE MAFFEI  was going to be one of the best players in the Shore Conference either.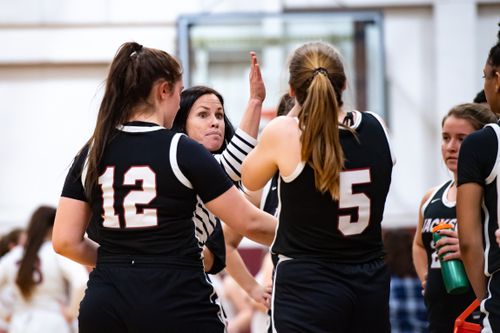 ZOIE MAFFEI  has started every game since the day she has arrived at Jackson Memorial. She has seen nothing but big wins and tons of success. In her time at Jackson she has been part of one of the winningest teams in all of New Jersey. Its the reason Rachel Goodale has so much faith and confidence in her. Its why Coach Goodale has turned her team over to her. You see, like other stars she has had in the past. Coach Goodale lets her stars games speak for themselves. She knows we'll all come around at some point. She knows the college coaches will come knocking at some point, they always do for the great ones. And they certainly will come knocking on ZOIE MAFFEI  door after what I saw last weekend.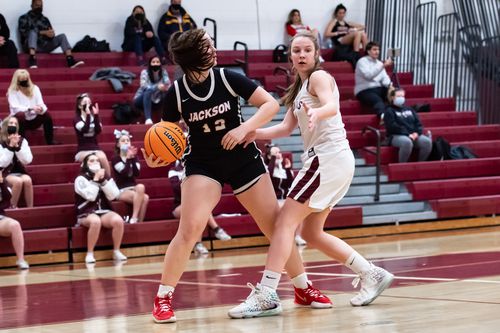 I like players who can play under the pressure. I like players who can get things done under the bright hot lights. You know, when the crowd is loud, the game is intense, the media is out in full force. I like a player when all eyes are on them and the game is lit and that player ELEVATES THERE GAME. Thats because only the stars do that. ZOIE MAFFEI  proved she was a star in Jackson's Memorial's biggest game of the year vs TRN. She showed the spotlight brings out the best in her game!

Jackson and TRN were in a all out brawl last weekend. TRN won 42-39 in a back and forth battle all night. ZOIE MAFFEI had 16 points.. 7 rebounds .. 3 assists and 4 block shots. But what was most impressive was not her stat line. The thing that blew me away was the 6ft guards Versatility, her timing and feel for the game. She displayed a deadly jumper with range, she showed a legit handle. Not a tall girl pretending to be a guard. She showed a legit handle the can get ole so dirty. She showed why she leads the entire Shore in dimes with her vision. They she showed what all the great ones have… TIMING. Thats because everything TRN tired to run away from Jackson, she made a big play to bring them back. When she hit a three to cut the lead to two with 20 seconds it just showed her competitive nature as well. TRN won the war but ZOIE MAFFEI gave them something to remember. They saw a compete player… one of the best!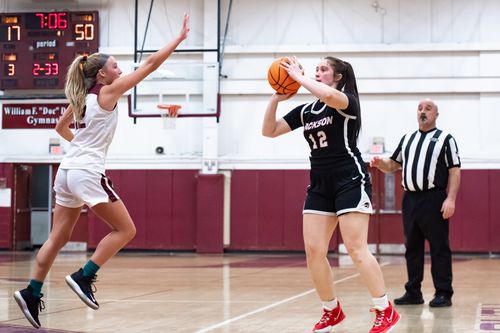 Somehow I forgot to put ZOIE MAFFEI on my Up to the Minute ALL SHORE TEAM. The was a total oversight. But its the final team that matters most. But its just another example of how hard it is for us to accept facts sometimes. Like the fact that on opening night ZOIE MAFFEI had 26 points..5 rebounds and 4 dimes. Just like we can't accept the fact that she has scored double figures in every game this year. Just like we cant accept she has had 6 games of 20 points or more. Just like we can't accept her 19 point.. 14 rebounds double/double with .. 5 assist and 5 steals vs TRE. Just like we can't accept she has positioned her coach RACHEL GOODALE in the COACH OF THE YEAR conversation. All this is because we can't accept that ZOIE MAFFEI  has elevated her game to star status… well College Coaches certainly will accept it.
Thats because whoever college coach who signs her one day is getting a WINNER💪🏀💯