The April live recruiting period has  come to a end. Like every year, its stressful and yet some how a great time for kids and families. Many teams took the long ride to Virginia and others decided to stay closer to home. All reports is that both of these sites had tons of coaches. The were a few stories that came out of the April recruiting period. There were teams and players who had great showing.  We saw some players stock  improve and some players become household names over night.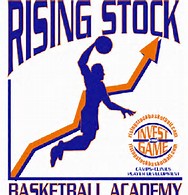 These players saw there stock rise
MADDIE DORING proved during the April recruiting period, just what I've been saying for 3 years. She is a special talent. Doring was a  total beast during both live weekends. Her ability to shoot the ball has been well documented. But it was her ability to beat opponents off the dribble and see the floor is what surprised everyone. Doring I believe has moved into the MM+ status (A-10).  Do you mind if I say "I TOLD YOU SO"
MYA GRIMES  went to the live period with question marks and relatively unknown. But not to me, I had seen Mya Grimes at NBS this spring against elite post players. It was no secret that she would blow up in April. That's exactly what she did. Grimes was sensation and today will pick up 3 D1 scholarships. Bravo to a kid who travel 2 hours a day, 4 days a week to train and practice. Miss Grimes stock has soared this April.
This may seen silly but Destiny Adams stock has risen again. Now you say how is that possible. Almost every coach I spoke to said she is moving into rare air. The 6'2″ Adams was dominated every team she has stepped on the floor the floor against.  There is no question she could be one of the best in all of America one day.
NICOLE JOHNSON  may have been the best keep secret coming into April. Well the secret is out, because Johnson was brilliant both times out during the live period. She now has multiple offers on the table. Her blazing speed and lights out shooting ability could make her even in more demand when July rolls around, if she is still on the board.
LAUREN LITHGOW well I tired to inform everyone that Miss Lithgow could be the most talented player on the St. Rose roster. She was been terrific this April. She caught the eye of almost everybody that watched her. Now  here is the scary part, she has been in the ice box for 2 years. Think about what this young lady will be by July with real game time under her belt…ok don't ask me why she didn't play the past two years.  What we do know is she is playing now.
So how many coaches asked me about Brynn Farrell? The answer is too many to mention. Farrell is part of the Team Miller family and their is no doubt she has caught the eye of college coaches of all levels. They rave about her college type body and skill sets. No question this is a kid everyone has their eye on. Good Luck to this young lady.
TORI HYDUKE  right now can make a case she is as good as any guard in the 2018 class period. She has risen her stock from a mid major/ high major player to a POWER 5 LOCK. She has power 5 school offers as I type. This is one of the real feel good stories because the young lady has continued to develop though hard work. This has becoming her calling card. She will have some real hard choices to make and THAT'S JUST THE WAY WE LIKE IT….CHOICES!
NICOLE STAFFORD now this is a name that is shocking to be on this list. But the RBC 2020 forward has stepped up. She is a great example of out working kids with reps. The Allen Shore Shots 2020 is loaded with skilled players. But right now, who do the college coaches say is shinning? You got it; the quite yet rapidly developing Stafford. So much that come July, she is going to have many eyes on her. She has willed herself into this position.
MARIAH PEREZ  is a name that won't appear in any coaches package, this spring or summer. She has offers from Power 5 schools already, why because she is the best 2019 post in the state. How much has she improved? Let me say this, she has been unstoppable at NBS this spring. She my friends is that rare post player with a motor and plays with energy always. She will be part of one of the biggest recruiting wars not only in New jersey, but the entire East Coast. She has decided to focus on training and getting better this summer…she is some kind of Unicorn in that she has no ego and getting better is her only goal…when's the last time you heard those words.
CHRISTINA ANTONAKAKIS  was every bit of the magic women in April. She has reclaimed her right to the crown as the best PURE POINT GUARD  in the shore conference. What we didn't know, was that she could take over games offensively the way she did at times. An asst coach had this to say
"Christina is putting on a total show this weekend

" There is no question Antonakakis is 100% lock in as she D1 offers on the table and that number is going to continue to grow. The lesson? Live in the gym.

ARIANA DALIA made a wise decision not to play for her stacked high school team. Instead she has opted to play for Chambers Jersey Shore Elite. This decision has lead to a coming out party of sorts. While she has been well know by most in shore circles, she has played back up on her high school team. This past two weekends she has shown she is a D2 program changer. Even the great Mary Beth Chambers has been surprised by her play. Dalia is going to be in full demand over the next 2 months. The question is how much better can she get…because D1 basketball is not out of the picture right now.
THE TEAMS…
You have to tip you hat to the entire Team Miller organization. No organization, played the April period better. They brought their teams to the Sparks tournament in week one. They brought a group of FRESH  players down to BOO WILLIAMS and did work. Lance Miller pitched a perfect game in April. He got his kids massive exposure. He keep them close to home, to ease their travel and academic load, without sacrificing competition and then watched them blow up this pass weekend….BRAVO LANCE!!!
Now say what you want about the great AAU coaches, but Shannon Coyle name has to be in the equation. She has most of her elite team run out the door this year. But yet somehow to manage to put together another group of studs. Coyle only plays the best competition and continues each year to adjust to whatever is handed to her… can somebody explain why she is not on the college level?
The Fagan Belles may not have big time players on their roster. But what I'm I noticing? They are beating a lot of teams with so called D1 players and are developing a reputation for playing hard and the correct way. I received a number of calls from coaches commenting on how nice this group plays together. Don't be surprise come July is this team has group that college coaches fall in love with…. I saw them rack up the so called loaded Allen Shore Shots and bushed it off…well guess what that win was not a fluke this group just may be the real deal.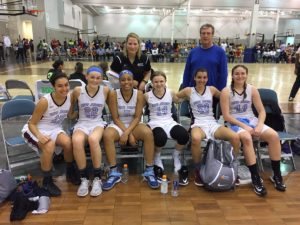 The Masonious Belles are playing like somebody stole money from them right now. This past weekend everything seem to click as they won their pool and advanced to the Championship game. Every player on the roster is a D1 and they have certainly lived up to the hype. Ellen Masonious lost basically an entire team from a year ago. But she has regrouped and the Belles have not missed a beat.
Finally what more can be said about what happen this weekend. The NJ Warriors coached by Dennis Adams, put together the dream team. His 2020 club included Destiny Admans, Theresa Haigh, Sophia Sabino and Justine Pissott all playing together. All will be among the most recruited players on the East Coast one day. Now the bad new is Justine Pissott got injured on the first day. She will be out 6 weeks. Their are rumors this group may get back together real soon. Now if somehow some college coach could convince to all to attend the same school, they would have real job security..LOL
IMPORTANT DATES
COLLEGE COACHES THEIR WILL BE NBS SPRING CHEAT SHEET OUT WEDESDAY…
THE NBS CAMP DATES ARE UP…IT WILL SELL OUT
ACADEMIC ELITE IS JULY 29TH…AGAIN IT WILL SELL OUT