Today's AAU SPOTLIGHT centers on a team that every coach college on every level better make a major priority. This team has one of the best freshmen in the state, a 7th grader who may one day play at a Top 5 program and a number of other future D1 players. The Masonius led Jersey Shore Wildcats('17) team folks are unlike any other AAU team and if the truth be told the most talented team in Central Jersey regardless of age.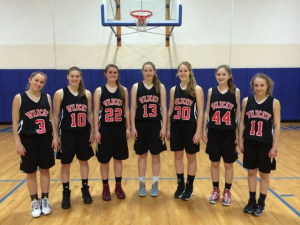 http://www.jswildcats2017.com/home.html
THE JERSEY SHORE WILDCATS '17(Masonius)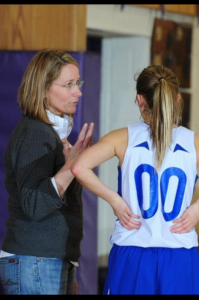 Ellen Masonius has a Special Group
Coach- Ellen Masonius– She played for St. Josephs University where she developed a long lasting friendship which with current U-Conn coach Geno Auriemma, talk about knowing people in high places. She is the Head Coach at grammar school powerhouse Catherine School, where she has had 3 undefeated teams in 10 years. She has also won the Run for the Rose three straight years in a row. That should not come as too much of a surprise, because as player she won the first MVP and Run for the Roses title back in 1979.  She started this Wildcat team and has now built them into a major powerhouse on the AAU circuit, her Wildcats will play for the State's 10th grade AAU title next week.  Any tournaments they enter gets immediate credit-ability with their presence.  She is committed to the total development of all her players. Masonius thinks nothing of exposing her team to all types of coaching. She is 100% about her players getting better. Her teams play only the best competition and her players are insanely prepared night in and night out. But let me tell what you makes Ellen Masonius special, she understands people and kids and knows that what's inside the head is sometimes more important than the talent…
"I am so lucky because we have great parents and people in our program" – Wildcat '17 Coach Ellen Masonius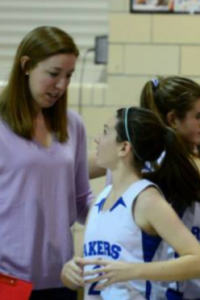 Kelly Clark is a mentor and Coach
Asst Coach Kelly Clark– Now you may ask why the name of an AAU asst coach? Because Kelly Clark is one of the best post players in Wagner College history and spends quality time not only as a coach, but as a mentor to the Wildcat girls as well. She is the older sister of current Fordham star Sam Clark. Kelly was a highly skilled self-made post player and she is now passing those skills along to these young Wildcats…Brilliant move by Coach Masonius!
THE ROSTER-
STELLAR CLARK-MANASQUAN HIGH SCHOOL-5'4" –SOPHOMORE-POINT GUARD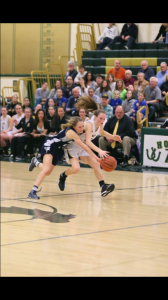 Clarke hounded the SJV guards in the SCT
The Hoop Group Freshman of The Year and one of the best freshman point guards we have seen since former Player of The Year Jackie Kates. Her motor is unlike any player frankly I have ever seen. There seem to be no limit to her energy level.  She opened the door that allowed Manasquan to come back and beat SJV in Shore Conference Tourney semi –final by pressuring the SJV guards late into turnovers when that game seemed all but over for Manasquan. She hit so many buzzer beaters that I have lost track at this point.  She has that rare gift all great point guards have…she can go get you a basket when you need it. She is pit-bull on defense and the most competitive player in the shore this side of Marina Mabrey. It no surprise that in the State Championship game, she showed no fear of Shabazz.  Finally folks and coaches pay attention to this…Stella Clark, is a  DRAMA FREE KID with no ego, who is total teammate.
ADDIE MASONIUS- MANASQUAN HIGH SCHOOL-5'5"-SOPHOMORE-POINT GUARD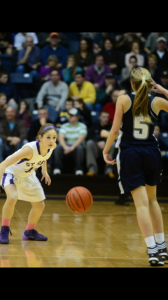 Hey..were not teammates today..lol
A member of the Hoop Group All Freshman Team and part of the Manasquan SCT champs and TOC finalist. She runs down 50/50 balls like it's a profession. She is murder off the dribble in the lane. She already see's every kill spot on the floor, both in transition and in the half court.  She is a coach on the floor and a total floor general who runs her team to perfection. Notice her 3 point shooting got better as the season progressed. Late in games she seemed to always hit the floor for Manasquan and the reason for that is simple. She makes the extra pass as well as any kid that you know. This is a player who loves watching her teammates look good because she UNDERSTANDS it makes her teammates, team and her better...A RARE GIFT of understanding for such a young player.  The pace and tempo she plays at is rare and gives guards who have questionable ball handling skills, nightmares.  There is little doubt that her cousin Stella Clark and herself will one day make up one of the best back- courts in New Jersey.  Another important factor when you think about Addie Masonius, she is well liked by her teammates and coaches.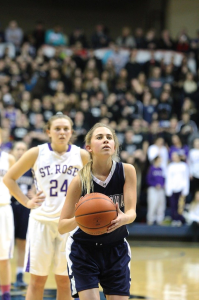 Addie has already made her mark at Manasquan
ELLYN STOLL-ST. ROSE HIGH SCHOOL-5'9"-SOPHOMORE-SHOOTING GUARD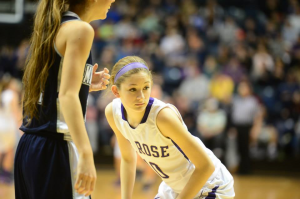 Ellyn is complete player and future D1 shooting guard
Coaches this is a future star in the shore conference, bank on it. Ellyn Stoll's ability to make shots makes her special, but that is not all she can do. First not only does she understands how to use screens but she can put the ball on the deck and get to the rim. She is long and a very, very underrated athlete. She has deadly first step and never shy's away from contact. She was part of the TOC St. Rose team this past season and if all goes well will be in the TOC, next year. This is no question Stoll will be wearing a Division one uniform the only question is at what level. Anytime a kid can shoot the ball like her Ellyn and loves competition like she does, it opens the door to a lot of possibilities. This is a young lady that is going to have college coaches drooling for her services one day…one more thing about Ellyn Stoll, this is a relentless worker with a furious appetite to improve.
KATIE FOOS-RUMSON HIGH SCHOOL-5'10"-SOPHOMORE-SHOOTING GUARD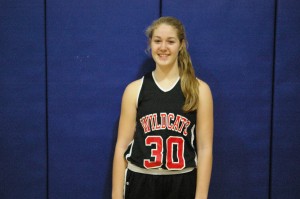 Foos has a chance to surprise a lot of people
This is a great opportunity for a kid with a great upside. There is no question that what this kid needs the Wildcats will give her…true competition in not only games but in practice as well. She is surrounded by a group of girls who LOVE COMPETITION and who are dedicated, this is going to serve  her very well.  She is big and strong and more importantly a willing pupil that no question will improve this summer.  She has shown the ability to knock down shots. In fact last season for RFH when given minutes, she was able to knock down shots in just about every game she was given a chance. Her size and strength give her a real upside and I believe this kid may be a big surprise, because sometimes your situation can play a big role in your development. This young lady is in the right spot.  Coaches would be wise to keep an eye on the developing Foos. Something everyone should remember about Katie Foos, she is much more athletic that she appears and is a sneaky effective rebounder. So often players with  reps can over shadow kids like Foos, who are often more productive….I say Foos is way more effective than how she looks or how she runs. This has a chance to be one of the best stories in the Shore one day!
HALEY DALONZO-MIDDLETOWN SOUTH H.S-5'9"-SOPHOMORE-GUARD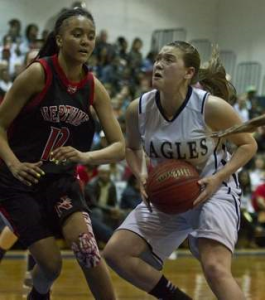 Haley was a not afraid to take it to anyone!
She was a 1ST TEAM member of the HOOP GROUP ALL FRESHMAN TEAM. I gave her the nickname "the future"  because her future is so bright she is going to need sunglasses. She played a huge part in Middletown South winning its first state title in 18 years. This is an athletic beast folks who is as physical of a guard as there is in the Shore Conference. When you talk about college ready body folks, this young lady has one.  Her mad dashes to the rim against the Neptune front line of 6'3" and 6'2" who both signed with D1 schools were a thing of beauty in the state final. Her quickness to the ball, you have to see yourself to believe and her ability to finish in transition give her a chance to be an elite player one day. For now she will have settle for being what I can only describe as super talented scoring guard. Now you will only need to watch her play 5 mins and realize she is a D1  athlete and with her shooting skills getting better every day nobody knows what this kid will become. I do know this, she will back down from NO ONE, this is one tough hombre with talent, which is always a dangerous combination.  One thing every coach better know about this kid… she is like a puppy dog off the court with that big smile…but don' t let that fool you because once she hits the floor she becomes an attack dog…..
MEME PATERNO- RED BANK REG HIGH SCHOOL-5'9"-SOPHOMORE-SWING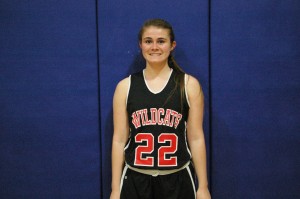 The total teammate..hard to find this days!
The name Paterno should be enough alone to perk up your interest. She is a young player that is a total teammate. She is a role player on a team loaded with studs and happy to be just that. Think having players who understand their roles matter? She understands what's important and that why both her high school and AAU teams love her. She has the ability to hit open shots and more importantly takes good shots. Paterno is a player that could very easily get lost on a team that has such special talent. So you would be wise to pay attention to details when watching this young lady play…
FAITH MASONIUS-5'10"- ST.  CATHERINE SCHOOL-7TH GRADE-SWING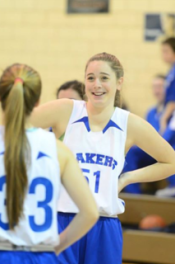 A smiling Faith something her friends have come to expect
Let me first say this about Faith Masonius, sometimes saying nice things about a young player can ruin them.  They can start to believe they are special or deserve more attention or credit than their teammates. Many times young talented players become un-coachable and think the world centers around them. Sometimes when a young player has super talent they do not improve because they won't allow you to coach them hard and they run into the arms of coaches and friends who tell them nice stories.  I do not believe this will happen in the case of Faith Masonius. I hope she reads my words carefully and understands that her real talent is her ability to be a good teammate, sister and friend to those around her.  I hope she remembers words like loyalty, family and happiness. Now with that all out of the way let me say this, Faith Masonius would have started for EVERY SINGLE team in the Shore last year as a 7th grader. She was MVP  this year as a 7th grader in the biggest grammar school  tournament of the year, THE RUN FOR THE ROSES. I have seen her in the gym against players who will be playing D1 next year and dominate them.  She has a college ready body right now and no question will have a major college body by the time she reaches high school.  Faith's size, strength, passing and shooting ability are a rare combination for any player of any age. This young lady if she continues to develop has the ability to play at the highest level of college basketball. Here is something every major college coach needs to know about Faith Masonius, this young lady is surrounded by down to earth parents, coaches and friends, there are no RED FLAGS in this kid's background.
THE JERSEY SHORE WILDCATS WILL BE AT BOO WILLIAMS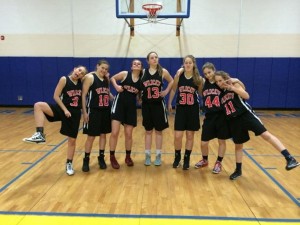 Good kids having a good time…that's the way its suppose to be..
GAME TIMES-
FRI  11:30 CT 4  JSWildcats 2017-Masonius  VS Lady Runnin Rebels Red Wrice
FRI    3:00 CT 1  JSWildcats 2017-Masonius  VS Pittsburg Rockers Dorsey
SAT 10:20 CT 9  JSWildcats 2017-Masonius  VS Team Freckles Williams
SAT   4:10 CT 1  JSWildcats 2017-Masonius  VS Hudson Valley Elite Blue Reilly
SAT   7:40 CT 12 JSWildcats 2017-Masonius VS  Loudoun Triple Threat Nameth
SUN 11:30 CT 12 JSWildcats 2017-Masonius VS LI Renegades Elite Cirnigliaro
FINAL THOUGHTS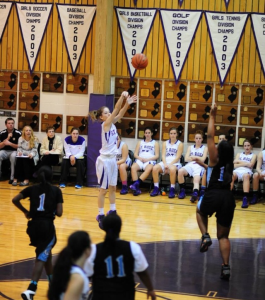 Faith Masonius and the Wildcats will be at Boo Williams
FINAL THOUGHTS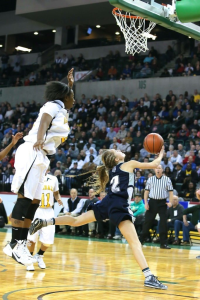 Stella Clark and company are a rare group!
…If you are a major college coach or a Mid Major College coach this is a team you must get to know in a major way. This group has the best group of Freshman and maybe the next great player in the Shore Conference. The kids that makeup this team are among the nicest group I know. The parents of these kids are first class in every way. No question this is a special group!
SPECIAL TREAT…FOLKS WATCH THIS SHORT VIDEO AND SMILE…SMILE ….SMILE  https://hoopgroup.com/player-diary/hope-masonius-tells-her-story-of-her-first-hoop/