Last year A CENTRAL started out as the most interesting division in the Shore Conference. SJV had lost the core of there TOC and SCT champs. RFH had a new coach and Holmdel added a star player to there roster. There were many questions surrounding the division. This year A CENTRAL has no mystery's, SJV is the heavy favorite and RFH lost almost there entire core of players and had a major injury. Holmdel has stud guard but do they have enough help around her, to surprise a few opponents.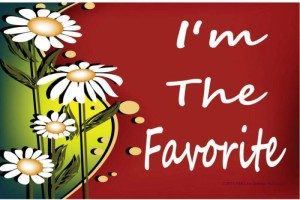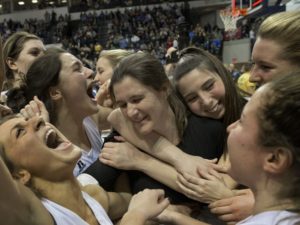 SJV IS THE HEAVY FAVORITE IN A CENTRAL. Last year many believed it would be payback time for SJV. There great senior class had graduated and Kimi Evans was the only star remaining. But at SJV they don't rebuild, they reload. And that's exactly what they did. SJV made it all the way to the SCT final rolled to the A CENTRAL TITLE. Once again Dawn Karpell played the toughest schedule in the state. SJV got better, it seemed each game during the season. This year's entire starting five have either committed, signed or have offers on the table from D1 schools. They have two new mega babies  rolling into town. SJV took a page out of the old St. Rose play book and trained and played outside the Shore this fall. So we didn't see much of them. But does anyone doubt this team was working hard? They  will be a Top 5 team in the state and Top 4 in the Shore.

2017-17
Coach Dawn Karpell
Overall- 23-5
Conference- 12-0 (A central Champs)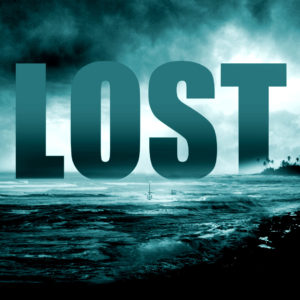 Make no mistake, SJV had some major losses, none bigger than Kimi Evans. She was the ultimate weapon and made everyone around her better. Her size, defense, rebounding and scoring will have to be replaced. Next Julia Ramos was the heart and soul of the team. Her worth cannot be summed up in a box score. Finally Courtney Dobrzynski, was a player that did a little bit of everything. Like defend and make the extra pass. Her experience and toughness will be much more appreciated now that she is gone.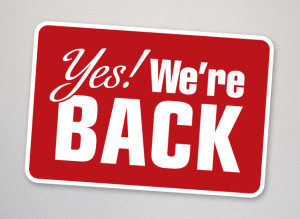 This is a talented group, how talented you ask?  Try 7 D1 locks, no team outside of RBC has more. They have size, shooting, ball handling, quickness, youth and experience. Do you get the picture? This is a group that has bigger goals than winning A CENTRAL. If you wanted to catch SJV, your teams best bet was probably last year. Dawn Karpell's team is so battled tested it's a joke to even question if they will be ready. There is one serious issue for this team….CAN THEY WIN THE SCT AND TOC AGAIN?
MADDIE DORING- She has developed into a All Shore type performer. She is a gym rat, who works relentlessly at getting better. Last year at times is carried the SJV offense. This summer she exploded and took her game to new heights. It's why American University was so happy to sign her. Her shooting and ball handling skills are rare for a player with her size. But her physical toughness is vastly underrated. Doring will need to pick up the rebounding slack Kimi Evans left behind and tack on a few more points to her average. She will need to have a monster season if SJV hopes to win it all.
SARA FURCH- She has been a good soldier of the past 3 years. She could have started and played major minutes for almost every team in the state. She choose development over ego and hit pay dirt…she will attend D1 West Point next season. She is a big time rebounder, with wing type ball handling and shooting skills. People are going to be shocked by her overall game this year. This summer she changed her body and at times was dominate. Last season, she showed flashes, but with the extended minutes this year, look for her make a statement. She will need to defend and be active in the SJV Pressing defenses. Another SJV player who got better ever year and now they SJV will reap the benefits from her hard work.
SARAH KARPELL- Last season she stepped up her game. She became a true leader. She ran the team offense and guided SJV to a surprise SCT TITLE game appearance in what was suppose to be a rebuilding year. She added a reliable and deadly three point shot to her game. She is already a next level defender. Fordham University, got a verbal commitment from one of the best combo guards in the Shore. Her court vision and IQ are all off the charts. Now here is a statement that may shock everyone. Sarah Karpell could be a Top 3 point guard in the state before she is done..that's a fact folks. This year more than ever, she must take care of the ball and find a way to get SJV easy buckets. The ball will be in her hands and as she goes..SJV WILL GO.
BRELYNN BELLAMY- She has size, athleticism and talent. She also has D1 offers on the table. She also is another returning player who will need to step up this year. She could be the missing piece to the puzzle. Her rebounding ability on both the offensive and defensive glass are sorely needed. She has shown real flashes at times over the past two years. Like her 8 points in a win over state champs Franklin or 7 points and 3 rebounds vs RBC, both in limited minutes. Now Coach Karpell, will turn her loose this year and expect her stats across the board to grow. She will need to play defense and be a major part of SJV's pressure defense.
RAHMENA HENDERSON-  Last year she had to sit 30 days after transferring from Neptune. This year the former 1st Team All Freshman Team member will be ready to go from day one. She has preparing all fall by living in the gym. Shore fans are going to see a much improved shooter and much more physical player. She is an elite defender right now. How good of a defender you ask? She is the one point guard in the Shore that can guard any of the elite point guards in the shore baseline to baseline. She tailor made for the SJV pressure defense. Henderson is lights out in transition and not afraid to take over a team and run the the show. This D1 lock, gives SJV another serious weapon, either as a starter or off the bench.
SAJADA BONNER- This is the real deal in every sense of the word. You want offense? You got it, either with her sweet jumper or her ferocious drives to the basket. She is  absolute murder on the offense glass. Now throw in her ultra competitive nature and you have a future PLAYER OF YEAR type player. She is the the ultimate closer because there is little she cannot do. This summer, she was off the charts and proved she can play with the best in the country. It's why she has so many D1 offers, that I've lost count. She has a great personality and her teammates know she has swag that you don't teach. This is a true warrior. SHE IS THE BACKBONE OF THE SJV TEAM…IT ALL STARTS RIGHT HERE.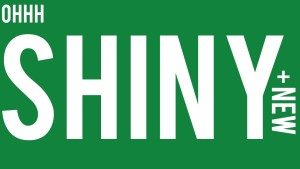 SJV seems to have talented freshman every year. But what's separates SJV from other teams young talent is this...THEY GET BETTER AND BECOME SUPERSTARS. This year SJV are two serious impact freshman. Both are talented and play high level AAU. Both made the decision to attend a school where getting better is more important that phony stats and empty promises..at SJV YOU MUST EARN IT
KATIE HILL- She is so talented and tough as nails, it jumps out at you right away. She is the newer better version of the great Katie O'Reilly, yes strong word…but very true. She is long and athletic with a serious handle and deadly jumper. She plays harder than any freshman entering the Shore. Make no mistake, she is a impact Freshman. She is a willing defender and passer right now. She has not been spoiled by the system and hype. She will be a drama free mega star and future ALL STATE…ALL SHORE ..PLAYER OF YEAR CANDIDATE AND HIGH MAJOR D1….write it in stone.
CHRISTINE WHITEHEAD- The first thing you notice is her college type body. Next the athletic quickness and you know she is special. Whitehead can knock down jumpers and her skill sets are solid. Her quickness catches you off guard. She no question will need to adjust to the SJV style. But she is one of the most talented babies in the Shore. Don't be shocked if she helps SJV win a big game off the bench this year. FUTURE ALL SHORE STUD..
Everyone can't start, meaning will everyone accept there roles. Can they stay out of foul trouble up front. Now the biggest question of all..who is the leader of this team. Do they change their style without Kimi Evans and who is the  emotionally leader of the team. These things matter when you are a pressing team. Finally are Bellamy and FURCH ready for prime time roles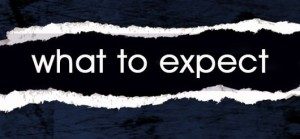 There  will be no surprises, SJV will do what they do every year. They will play the best competition they can find. They will pressure teams out the gym. But what is going to surprise everyone this year…is there three point shooting. DORING, KARPELL AND HENDERSON are much improved shooters. They will be ranked Top 5 in the state all year. If truth be told, Coach Karpell would rather skip A CENTRAL games and go play the Warriors…expect another special season.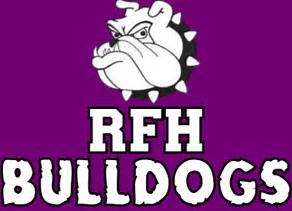 There really are no contenders in A Central. RUMSON  is the best best to pull off a upset. Last year in his coaching debut, Coach Dave Callahan was masterful. He brought an exciting new style and ended all the drama that had surrounded the program. He is focusing on kids from the town and hopes he can turn them into full time basketball players. They have a returning First Team All Shore player and stud baby Joining a cast of role players from a year ago. In most years RFH has as many as  9 D1 players on the roster. They also had gym rats up and down the roster. Clearly those days are gone. There are few gym rats and mostly duel sport players. This could slice both ways, if Coach Callahan can develop them he could be sitting on a gold mine. If not RFH could be a real decline.
2016-17
Coach- DAVE CALLAHAN 
Overall- 22-7
Conference- 10-2
Hannah Scanlon, was First Team All Shore last season. She was the backbone of the team. Her rebound, defense, passing and scoring will be impossible to replace. Megan Volker was an elite defensive stopper and experienced versatile player. Katie Foos was an elite shooter and replacing her shooting from the three point line won't be easy.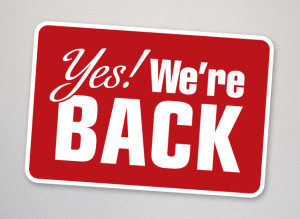 There is no way to say it, any other way. RUMSON talent pool is a serious issue. Then have a lot of inexperienced babies and the lost of Mikayla McCarvey was  devastating.  There simply cannot replace her. They will try and hold off the bottom half of the division who no question must smell blood. Tori Hyduke is the best player in the division and at times can carry the team. But she will need lots of help against the elite times on their schedule. They return exactly two players who saw quality minutes last year.
PHOEBE SPERNAL-  When expected stud freshman Sophia Sabino took her talents to RBC. Spernal became a very important figure on the RFH roster. Last season Sepernal, saw spot minutes and looked at ease. Most believe she would be a back up, this coming season and play must of the same role. NOW  she will fight for a starting or play major minutes off the bench. Now she will be counted on as a very important combo guard. This year she will get the lions share of the minutes. She has solid  ball handling skills and is more a reliable shooter. What we all know is that she is a very good defender. While Hyduke will have the ball in her hands against pressure. Spernal  will need to give serious support and backup to Hyduke.  Spernal will need to provide some scoring and take care of the ball. If Phoebe Spernal has a good season, that will be huge lift for this young team.
MAKENNA MAGUIRE- A future D1 field hockey player. She another of the new breed of RFH players, good athletes who play multiple sports. She most likely will move into the starting lineup…more on her after the first scrimmage
ANNA BENDEL- She could be a huge lift for this team. She was busy focusing on her Academics this fall. She played AAU all summer and has been around forever. If there was ever a chance to make an impact. Now would be it. She is smart and has skill sets that RFH needs dearly. Like defense, ball handling and reliable shooting…she could be the biggest surprise on the roster. This could be the sleeper player that RFH needs…
ELIZABETH KELLY- The slasher and shooter has seen limited time. But it's all hands on deck for RFH. So don't be surprised if her number is called
LUCY ADAMS- She had a solid freshman year. She also decided to play high level AAU. There is no question RFH despartily needs her to step up and be a 2nd reliable scorer. She has proven she can knock out three's . Her scoring is a must if RFH is to be competitive against top opponents. She will now be forced to rebound in traffic and defend in the paint. No player on the RFH roster is  being asked to step up more. She is one of the nicest kids you will meet and  the young players will embrace her…CHEMISTRY does not show up in a box score. Lucky Adams is a big time chemistry kid. Lucy Adams has a chance to be a D1 player one day. RFH is hopping she can play like one RIGHT NOW.
TORI HYDUKE – There is no question who the star is at RFH. TORI HUDUKE will join a long list of great Bulldogs. No player in the Shore has more floor burns. The term gym rat was invented in her honor. Since her freshman year RUMSON has put the ball in her hands and she has delivered on most nights. She was a Hoop Group 1st Team All Shore member and All State, last year, she at times single handily carried the Bulldogs. Like when she played to total exhaustion in her 28 point, 6 asst and 4 steal game vs St. Rose. If that was not enough to remind you of her greatness. Her 38 points and 5 steals against Manasquan was and is the the gold standards of performances in recent years. She is a PLAYER OF THE YEAR CANDIDATE. Perhaps the best player in a decade at RFH. She will need every trick in her bag to get RFH into the post season. She must find  happy place between scoring and sharing the ball…easy said than done with such a young inexperienced supporting cast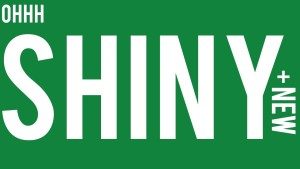 There are 3 new players on the RFH roster. Grace Munt is a Top 5 freshman and should be a instant hit. The two other babies will have to play and one will have to start. These babies are going right into the fire….I WILL UPDATE THIS GROUP AFTER THERE 1ST SCRIMMAGE.
GRACE MUNT- College coaches let me help you out. This is a future D1 lock and that's not up for debate. She doesn't run from competition, as she spent much of the fall at NBS playing against killers. Next is a coaches dream, she is  a gym rat and a sponge. Her first step and ability to finish at the rim with both hands are next level. But it's her passing skills and movement without the ball that make her so different than most babies. Her shooting got better at each session at NBS and her confidence grew each week…SHE WILL BE ON THE "ALL SHORE BABY TEAM".
CORTLAND McBARRON- The word is that she has been outstanding in the pre season. I will update her after watching the RFH SCRIMMAGE on Tuesday. For now the word is that she is a knock it out shooter and athletic at 5'9″. Look for her to be in the starting lineup
CHASE BOYLE- Another baby in a tough spot. As she will be asked to come in and asked to play. She is 5'11" and word is a great defender.. more on her Tuesday.
The question must be asked, is RFH no longer an elite program? That question will be answered very soon. They lack gym rats and year round players and play a monster killer a schedule. Here is wants interesting, insert McGarvey into the lineup and guess what? We are not asking that question. They would be Top 10 in the state and a real threat to everyone. In the past when RFH lost a D1 player, it was next D 1 player up. Those days are clearly gone. How will this group respond playing against killer programs? Will it kill there confidence. This group outside of Hyduke and Munt trained little if at all. The Fall league and the No Boys Allowed should help some. But didn't we question RFH  this last year? Yet they were one bizarre call away  from knocking Manasquan out of the state tournament and playing for a TOC title. This team is very inexperienced and scoring is going to be a major problem. Thought of RFH missing the SCT and the State tournament is almost blasphemy..but that's exactly what they are facing.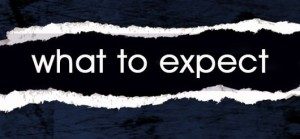 Nobody can honestly know what to expect. The only proven player on the roster is the best player in the Division, Tori Hyduke, that helps. They are asking a lot of inexperienced duel sport players to do big things in a conference with SJV's live and die ballers. No question the name on the front of the Jersey won't help, as many below them will be looking for 30 plus years of paybay. Expect Tori Hyduke to try and carry this team until the players who are being asked to step up do so. Expect them to press and trap and try to make games ugly. Tori Hyduke gives them a punchers chance..look for them to fight to be ranked in the Shore Top 10 All Year. But understand this, if McGarvey returns…ALL BETS ARE OFF, THEY BECOME TOP 20 IN THE STATE AND SHORE. Every Top 10 teams in the state will want to avoid them at all cost. Picture this this scerario if you will…RFH sneaks in to the state or TOC as low seed. Then McGarvey returns and a top seed see's them in round 2…opps you better hope that doesn't happen to your team…it's possible..as in really possible.
2016-17
Coach Doug Shaw
Overall- 16-5
Conference- 7-5
There can be a surprise this year in A Central. That surprise could be Holmdel and  the rest of A CENTRAL teams finally catching up with Rumson. Christina Antonakakis is a top 5 player in the conference. Last year she put Holmdel on her back at times. She averaged close to 17 points a game and did everything for Holmdel. She will not let her teammates quit. Baby  Ryan Taylor is one of the best incoming freshman in the shore. She may not have graduated Sidney Coffaro's experience but she certainly has the shooting ability to make for Caffaro lost. She has great size and may give holmdel some rebounding and post defense. Her development this fall was something to witness and the future D1 player is a gym rat. Another baby, Kristina Antonakakis will also give Holmdel some new blood."Special K" will give added ball handling, IQ and additional shooting. Holmdel may not be able to win A CENTRAL but can act as a serious threat finish second. They have stud senior in Antonakakis and some talented freshman. They could sneak into the SCT AND STATE TOURNEY. Its not as far fetched as you think.
2016-17
Coach John Turhan (1st year)
Overall 17-10
Conference- 7-5
Red Bank Reg hit a home run when they hired John Turhan. He is a high school hall of fame coach. His reputation for turning programs around are legendary.  He will need all the tools in his toolbox this year. The entire starting five from a year ago is GONE. He will have on senior on the roster and 3 inexperienced juniors. He is off to a great start bringing in new talent. Freshman Choke Teter looks like a future D1 player, RBR has not had a D1 player, since I don't know…George Washington. Just like they have won a divisional title since 1995, which happens to be there only title. The real question is can Turhan rally the community? Last year RBR beat a Top 20 team and gained the respect of everyone. They were Top 10 in the Shore and won a game in the states. The problem is all the players responsible for that success is gone with the exception of BRIDGET TOBIN….Turhan has his work cut out for him this year. He will be starting  from rock bottom. The question is will it take another 27 years to win a title? The Turhan  track record says not a chance….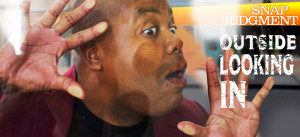 Shore and Matawan will be playing for pride and hoping to knock off anyone except SJV…2nd or third is not out of the possibility

No need for guess work here…the only real question is who is finishing 2nd….SJV WINS EVERY GAME BY 15 PLUS POINTS IN ROLLING TO A CENTRAL TITLE.
2017-18 A CENTRALPRE- SEASON AWARDS
Coach of the Year- JOHN TURHAN- RBR
Player of the Year- TORI HYDUKE-RFH
Freshman of the Year- KATIE HILL- SJV
2017-18  A CENTRAL PRE- SEASON ALL DIVISION
TORI HYDUKE- SR- RFH
JADA BONNER–JR- SJV
MADDIE DORING–SR-SJV
CHRISTINA ANTONAKAKIS– SR- HOLMDEL
SARA KARPELL–JR- SJV
UPDATE- (both these events will sell out)
THE SATURDAY CORE SKILLS….DATES WILL BE UP THIS WEEK!