Today's Spotlight Player is OLIVA OMELCHUK, of Morristown-Beard. She is a player that many people in basketball circles are not familiar with her. She certainly physically will not stand out. But she has the things, all players, who become impact players have…MENTAL TOUGHNESS AND COMMITMENT.
I met Oliva Omelchuk three years ago at Hoop Group. I was very impressed with her skills sets. She had clearly been coached up, she had great footwork and an ability to knock down shots. But what impressed me most, was her vicious first step, shiftiness and ability to get by just anyone off the dribble.  I noticed she was very quite and unassuming thought-out a week of camp she did at Hoop Group. She said very little and went about doing her work each day. She showed up for the 8am early bird workouts. When camp was over, I did not see her again until the fall. When she showed up at NBS camp, I did not know her name but did remember her. In the 16 weekends of NBS, I do not believe we spoke more than a handful of times. But she was there every weekend.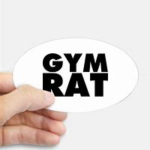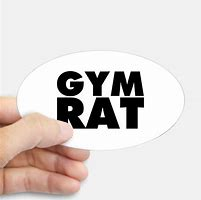 In the past 3 years its seemed Oliva, has been everywhere. She seemed to be in the gym at every turn. I would see her at Hoop Group Camps, holiday training events and of course NBS. It was strange because we would just exchange hello's and goodbyes. Not much more was said; other than that. It was last spring, when I finally spent a little more time with Oliva, it was then that I found out she was from Chatham, New Jersey. It was then that it all begin to make sense. Here was a young lady doing massive amounts of traveling, just to become a better player. I was shocked to here she drove over a hour plus to Hoop Group camps for a week. I shocked to learn she did the same thing for point guard and Core Skills. She was making these trips 6 days a week. It was then my appreciation for her developed. You see everyone talks a good game about training and getting better, until they have to pay the price of travel, time and money. Some can do it once in a while, some try and just can't stick with it long term. Oliva Omelchuk walks the walk and talks the talks and it's what makes her different.
There is a reason that most don't know much about Oliva Omelchuk. She does not have a lot to say. She is not somebody who stands out in a crowd of alpha females. It's why her story is going to end in a big win. She has not been spoiled by the trapping of being labeled as a star at an early age. In fact last season, she barely played as a freshman. She doesn't play for a hyped up AAU team. She at times is dismissed, I'm sure she thinks… I don't know she exists. But it all these things which make me smile inside, because I always notice kids who show up. I just don't play to them, I believe they have to earn everything they get…even my attention, if that's important to the player. NOW COLLEGE COACHES PAY ATTENTION… "I TOLD YOU SO"  That's right, I will be saying these famous words in 3 years. While you may be recruiting and showering  praise on other 2021 babies. Some who are in the NBS program, know this… Oliva Omelchuk is not as good, but one day be better than some of those you have given offers too. Now don't question me, because I'm the guy that see's and knows them all. So let me explain to you what is going on and why she will be another "I TOLD SO" special.
Oliva Omelchuk, checks every box in two area's. Why she is under the radar and why she will soon have the last laugh. First, Oliva is not on a elite type AAU team. Let me explain why, she is not from the shore. So she is not tied in, meaning not friends with the real decision makers of the so called elite teams. Next, many times AAU teams are made up of the best players with the most hype. They are made up with players and parents, who are best friends with connections. Oliva Omelchuk, is not in the loop and more importantly does not fit the part. Meaning, she not big physical, highly athletic or flashy. But this gets back to why she will one day, be in more demand. You see most kids and parents who are in this situation go find a nice soft place to train and play AAU. But Oliva and her parents are not most people. They know the Shore area is the best place for girls basketball. It's why she choose to play for Hall of Fame Coach John Truhan during the AAU season. It's why she continues to show up at the best basketball environments available and its why I was NOT shocked this spring.
This spring Oliva Omelchuk, showed me why  the smart ones, benefit from thinking long term development. This spring she got a little stronger physically. This spring she showed every finishing move at the rim, a young player must have. In fact of all my 2021/22 projected D1 players. She finishes at the rim better than anyone…repeat anyone. Now here is something you cannot teach. Oliva Omelchuk's ability to get by opponents off the bounce is special. Once she is past you, then you see the next level, floaters, pullups, spins in the lane and vision.  You can count on your hands the numbers of babies with this nasty repertoire in the lane. Now most people are not a where of these skills sets because they are not paying attention to Oliva. You see the hype machine has not entered her name yet. If things where based on improvement and projection. Let me explain something to you….here name would be in the same sentence as some other babies. But that will all change come July, because coaches are going to see her upside is big. They will not care about blazing speed or hyper athleticism. They will notice the insane under control skill sets and sick efficiency. They will start wondering what she will look like in 3 years. They will realize the ability is bigger that her hype. They will understand why she can easily get dismissed by a high school, an AAU program or for that matter everyone. She doesn't have the look  or pedigree… just has the game!
OLIVA OMELCHUK IS BETTING ON HERSELF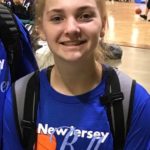 Kids like Oliva Omelchuk are rare, they don't run from a challenge. They run towards it, even if the reward is not always immediately. They understand it's about making the sacrifice, while knowing not everyone will appreciate your value immediately. They understand that you must find a inner strength and deal with the disrespect …. others may not bet on OLIVA OMELCHUK but she is betting on herself….how do I know this?....ACTIONS SPEAK LOUDER THAN WORDS…..HER ACTIONS SAY IT ALL....
THE OLIVA FILE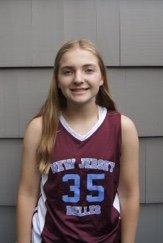 "Liv has developed into an exceptional floor leader. Her anticipation of defensive schemes allows her creativity to shine. She has expanded her range which allows her to drive and finish with a feathery touch or attract defensive  help in order to feed her teammates cutting for a layup or a wide open three"  -JT Head Coach RBR/Jersey Belles
 

July live recruiting calendar…
Another I told you so special https://t.co/yyKXaFCUKO

— ellonya Tiny Green (@CoachTinyGreen) June 4, 2018