As the summer AAU season comes to a close with the exception of a few remaining College Elite camps. There were some great stories along the way.  There were kids who saw there stock rise. Great teams and breaking news from high school. It seemed there was news everyday this summer. There were injuries and of course great moments few will forget. This AAU season was like most, exciting and more importantly a glimpse into the future.
You cannot talk about the 2017 AAU summer without starting with the 2021 Shoreshots. They were like rock stars to college coaches. There games were jammed packed with college coaches all summer. It was a who's, who of college coaches following and calling about this team. When U-Conn and South Carolina know your players  first names by their numbers. You know something big is happening. The 2021 Shore beat EYBL teams and ran though older competition all summer. Led by Destiny Adams a 6'2″ a mega star, Sabino Sabino the electrifing point guard and pitbull Thersa Haigh of PA. The team was was full of players who all at one point or another carried the team. It was most impressive to coaches, to see this amount of talent sharing the ball and playing as a group. There is no doubt the 2021 Shoreshots set the the stardard for all this summer. Justine Pissiott just be the most recruited player in the state on day.College coaches, were shocked by her elite skills, size, shooting and passing ability.
Allison Waters put on shooting shows all summer and now is considered a must recruit for D1 schools. Maddie McCrea also showed that she not only could play. But she could do so, during prime time. McCrea just may be the most underrated player on the roster. But it was Chole Teter, Toni Panayides and Allie McGinn who stepped up big time. All three are now on college coaches radar in a big way. There were instrumental in the success of the team. These 3 players have seen their stock rise big time and are future stars in their own right.  They may not get the hype of some other players but make no mistake, these three are the real deal. This summer saw the 2021 Shoreshots pull off an amazing double. They won the prestigous NIKE TOC IN CHICAGO AND THE DEEP SOUTH IN APRIL… I think that alone speaks for their dominance.
The summer saw Team Miller become the home of Division one seniors. Team Miller was the gold stardard in how to prepare and get players noticed. Team Miller saw six seniors sign with D1 schools. Alexis Adams will attend Buffalo, Laniya Miller daughter of Coach Lance Miller, will attend Stony Brook, LIU pulled off maybe on of the best steal of the summer in getting Camille Gray. Nicole Johnson broke many of coaches hearts with her decison to attend Lafayette. Chairra Tibbitt will attend Patriot school Boston University and Jodan Hawthorn will stay in state and join the St. Peters. Lance Millers organization set the standard this summer from top to bottom. All the teams were mega successful and well coached. His kids are attending elite academic schools , quality programs and going to college for free…it been a banner year and summer for Team Miller, lets not forget Lance Miller's impact on the state champion Franklin High who the state title. Anyone want to add up the money TEAM MILLER has saved families?
There was big news off the court this summer. St. Rose hired Mary Beth Chambers as their coach. While it took what many considered a very long time to hire a coach. St. Rose cearly got it right. Chambers philosphy of inculding everyone in the program, was a fresh breath of air to those parents and players in the program. Despite having just a few practices, Coach Chambers took her team to Battle of Maryland, where college coaches  and fans raved about St. Rose's new style and healthy enviroment. It was great start for the St. Rose grad, lets wish her the best.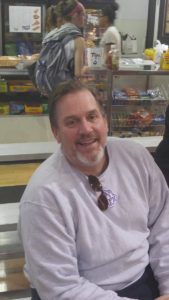 Back and better than ever
Dave Callahan, who if not for his son may have lost his life. Now is back fully recovered and coaching his RFH team again. Callahan who had a brillant coaching debut last year, has been cleared to get back into the mix 100%. He ran into a bit of bad news this summer on the court. When Mikala McGarvey torn her ACL and will miss up to 6-8 months according to reports. McGarvey was playing her way into a D1 offer when the injury occured. It was a tough blow for not just the RFH program but for the young lady as well. We hope she has a full recovery, she in the hands the of the best doctor on planet earth in Dr. Foos, who many call a miracle worker. It wasn't all bad news for Callahan off the court. He has a shiney new toy named Grace Munt who no question will help ease the pain of McGravey's lost until she returns.
Soon we will hear where Dara Mabrey will attend college. Folks get ready because her choices are two legendary programs. No kid has ever deserved it more. Her work ethic and out going personality is off the charts special. She may not look the part of a Top 3 program…but she certainly has gottenan offer to play the staring role!!!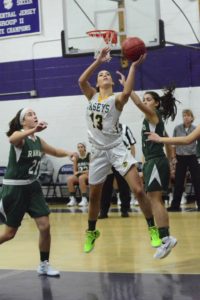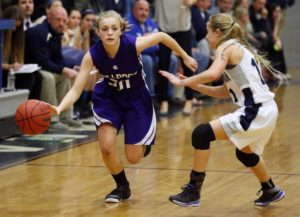 POWER 5 SCHOOLS NOT FOR THEM
While many players dream of playing at Power 5 schools, two players turned their backs on them. Tori Hyduke and Katie Rice both turned down offers from Power 5 schools. Hyduke decided to attend George Washington University and Katie Rice decided to attend Lehigh. Both decided to make a educational choice first, rather than JUST a basketball choice. Hyduke is a steal for the rebuilding GW team. I believed that Tori Hyduke this summer proved she can play anywhere in the country. She no question will be in the hunt for the Shore and state PLAYER OF THE YEAR CHASE. Katie Rice could be the most improved shooter in the state. She shot 48% from the three last season. Watching her in the gym makes you wonder what she will shoot this coming season. As a long time follower of the Patroit league let me say this…she is going to rip that conference apart from head to toe from day one. Lehigh University have proven to be master recruiters over the years.
Speaking of recruiting, there where a number of players who saw their stock rise. There also were some whose stock dropped. But we will stick those who blew up and their were a number of players. Mya Grimes went from unknown to highly in demand before choosing High Point Univeristy. Lola Mullaney picked up  offers from a Top 25 programs. That's really no surprise as the songbird is the utimate gym and I can promise you will be ALL SHORE THIS SEASON. Madison Szabo of Middletown South is a name few know. But college coaches will be flocking to the South's gym. Szabo has willed herself into a player and no question will give Middletown South a real inside force. She has come from nowhere to become a household name to college coaches. Speaking of Middletown South, Isla Brennan my friends is a high major player. She has totally dedicated herself to playing against Top competition. Her body and shooting ability make her insanely speical from a year ago. If you have not seen her since last year..your in for a surprise. Perhaps no player has seen their stock rise like Fabienne Eggenschwiler of RBC. The 5'11" 2020 swing player has had a summer of dreams. The Battle of Md just may have be the final touches on her summer. She put on a show and had coaches wishing and dreaming. Much like Josie larkins last summer, no player had more coaches calling and asking about her status. Eggenschwiler is on her way to a big future as predicted.
Before she tore her ACL,  many believe Camryn Foltz of Colts Neck was the favorite to become the 2017 Shore Freshman of the Year. Instead she spent the entire season in rehab. But Foltz willed herself back on to the court at the end of the high school season. It was a morale victory to say the least. But Foltz is not just about morale victory's and this summer returned with a BANG! Foltz showed that she will be a hand full this coming season and college coaches will be lining up for the 2020 talented guard's services. Breille Bisogno of Tom River North also returned and she too looks ready to reclaim her title has the best point guard in the 2019 class. The former All Freshman Team member took a little longer in her recovery, but in the final part of the Summer looked every bit the part of a superstar. People are going to shocked by the new found jump shot, that is straight up butter.  Both these players are going to have huge impacts on the schools.
There were stories that lived under th radar all summer. Like Maddie Doring blowing up big time. Doring has mutiple D1 offers on the table as I type. What about Ariana Dalia? You think coaching matters folks? Dalia right now in serious demand by a number of schools. Most didn't even know this kid excisted a year ago. She no question turned it up this summer with a little help from Coach Chambers. What about the Fagan Belles? They had a great summer and this group certainly has improved and proved they can play with just about anyone on any given night. They play hard and as a group. It was a great summer for these kids who are often forgotten. Look for these kids to have big high school seasons after a summer with Coach Fagen.
NBS this summer was in the words of a young lady was lit. I guess thats the only way you can explain Natalie Smith's rise this summer. Smith clearly is a major story this summer. Next season Notre Dame High School look very scary. When you think about the Crawford twins and Eric Porter also in the lineup…all I can say is wow.
ACADEMIC ELITE once again proved it is the best one day event on planet earth. The Hoop Group was stacked with coaches everywhere. There were 120 kids in the gym. Also every coach was smiling ear to ear watching all the talent. The event has now become a staple. It has become a place where a kid can go from unknown to in demand in a big way.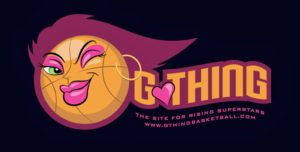 Finally the Gthing All Star game capped what was a great summer with a great event. This event brings so many girls from across the state and its great to see. The girls all rising 8th and 9th graders are not charged to play in the event. It gives them great exposure and more importantly lets them get to meet and greet each other. From All reports it was a wonderful way to close the summer… Destiny Adams once again proved she is the best incoming freshman in the state. She was MVP of the 9th grade game. Kennedy Faultlaroy of Maryland was the 8th grade MVP
CONGRATS TO NEW GEORGE WASHINGTON ASST COACH…KASEY CHAMBERS!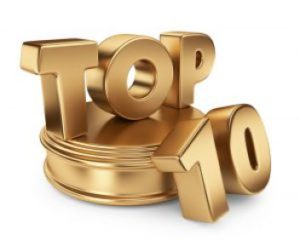 SUMMER ENDING TOP 10
MANASQUAN
ST. ROSE
RBC
SJV
MIDDLETOWN SOUTH
MANCHESTER
TOMS RIVER NORTH
RFH
DONOVAN CATH
HOWELL
PLAYER OF THE YEAR WATCH
DARA MABREY
TORI HYDUKE
ROSE CAVERLY
FRESHMAN OF YEAR WATCH
DESTINY ADAMS
SOPHIA SABINO
KATIE HILL
NBS IS NOW ACCEPTING APPLICATIONS FOR THE FALL….