TOMORROW ST. JOHN VIANNEY OPEN GYM!
If I have said once and I will say it again. SJV biggest strength as a program is NOT the talent on its roster.. It's not because Dawn Karpell develops college players like no  other program.  Not only does Dawn Karpell produce more D1 players than everyone else….she sends studs kids that for the most part are unknown until college, to D2/D3 schools who become mega stars. You see Coach Karpell and SJV take care of every kid on their roster. But the key to SJV's success really comes down to one thing…THE PEOPLE!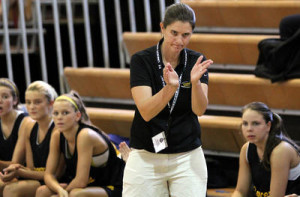 COACH KARPELL IS  THE MASTER OF DEVLOPING KIDS…LIKE ESPOSITO ON BOTTOM RIGHT!
How do you explain why players who would shine at other schools, would attend and then stay at SJV? Well the answer is very easy. The SJV kids are teammates and I mean real teammates.  The woman at the top Dawn Karpell understands that high school basketball is about a life experience for all. She understands every kid must feel part of her program. It's is why talented players like ZOE PERO accepts coming off the bench. It's why  Angelica Esposito(College of New Jersey), and Arron Zimmerman (American U) stars in college and role players at SJV, stayed at SJV rather than be stars at other high schools. They valued the overall experience, competition, the friendships, the tradition and of course the coaching. These are things SJV offers than few if any schools can match
The SJV open gym TOMORROW (OCTOBER 5TH) is going to be special for sure. It's going to be special because a school doing just a little bit of homework, can hit a home run. A school doing their homework may find a boat load of talent that could change their fortunes. A school doing their homework WILL FIND first class kids who are program kids. You know kids who will buy in and more importantly understand what it takes to win games.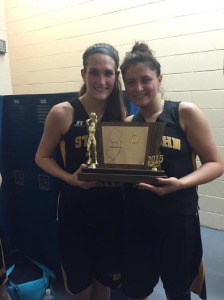 FURCH PLAYS AGAINST D1 COMPETITION EVERYDAY AT PRACTICE
MEGAN FURCH is a 6'0″ stud folks and any D2 coach that tells me she is not a major factor at that level is nuts. Any low major D1 school would be wise to take a chance on this young lady. I think my cheat sheet says it all, you be wise to read it again. Megan Furch people plays against a TOP 50 player and 3 D1 post players every day.  She bumps heads with GiGi Caponergo(LIU), Zoe Pero (St. Peters) and Top 50 Kimi Evans EVERYDAY.  Folks she could play a million games and not SEE this type competition. Her best competition every day is in high school practice. What low D1, D2 or D3 school has this competition on its roster? None… and its the reason when Megan Furch gets to college, some coach  is going to think they died and went to heaven…COACHES THIS IS A MAJOR STEAL….DON'T MAKE ME SAY I TOLD YOU SO….please check my track record on such matters. I watched her at NBS this weekend and this kid can't miss! THIS IS WHY YOU BETTER BE AT SJV TOMORROW!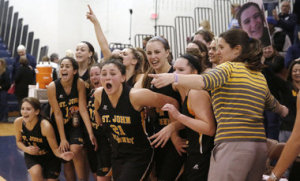 PINHO HAS BEEN PART OF WINNING PROGRAMS EVERY STEP OF THE WAY
I have been talking about VANESSA PINHO for 4 years now. So it was no surprise when a AAU called me two weeks and said "PINHO just had 24 point in a game, she went off" at Spooky Nook. It was also no surprise when he said "damm I didn't know she was that good" Why? Because I heard the same thing about Angelica  Esposito when she was in high school, before she moved on to  killing it at College of New Jersey. You see PINHO has been practicing and sharing time with 4 of the best guards in New Jersey for 4 years. Emily Urbie, Kelly Campbell (DePaul), Kelly Crouch (Wagner) and Tina Lebron(Caldwell). She has played against the best girls high school competition not only in practice but in games as well. NOBODY accepts the challenge of playing the best teams any place and any where like Dawn Karpell. Vanessa Pinho could have left SJV and could be staring as she did at Spooky Nook at just about every single high school in New Jersey. But good kids and good players don't run out on teammates. Pinho has been helping SJV win for years and has a number of big moments on the biggest stages…..this is why if you are a college looking for a winning guard who lives for big competition,  you better be at SJV's open gym tomorrow…because you CAN FIND A GEM OF A PLAYER AND like all of her teammates a first class person.
D1 coaches lets be honest most of you don't know COURTNEY DOBRZYNSKI, hell most of the Shore fans barely know her. But how a player who started for one of the best high schools in the country could be unknown in her own backyard blows even my mind. Dobrzynski started for SJV all season as a sophomore. She played her best  in the BIGGEST games. She is a D1 lock and is going to make some school very happy one day. Her size and versatility is special, but her ability to play her role and not worry about credit is her real strength. Coaches you have a few good reasons to get to SJV tomorrow and this is one of them…Nice kid…talented…good student….BATTLE TESTED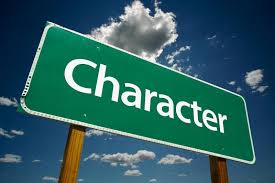 RILEY KEHOE is so athletic its a shame she is not a household name. I tell her father every time I see him. If she was anywhere except SJV she would be blowing up. He says "tiny we love Dawn and SJV" this folks is why you want Riley Kehoe in your program. She and her family gets it, and coaches you better get what I'm about to say. This may be your best chance to see this young lady against real competition until next spring. Where are you going to see this kid play against 4 D1 guards for 2 hours on one day? No where! and let me say this ..YOU WON'T BE DISAPPOINTED…that I can promise you.
I told you MADDIE DORING was one of the best freshman in New Jersey last year. But she didn't get a chance to show it during the season. She decided to attend one of the most talented basketball programs in AMERICA. She decided to play with the best players she could. She decided that coaching AND QUALITY PRACTICES in the long run does matter….she was right! Maddie Doring is a D1 future lock and has all the skills sets a young lady needs and is running towards competition. This is the reason one day you will be calling me and going she is a BEAST! Coaches this is a great opportunity to see one of the best babies I know against real competition…against D1 competition…in the best setting possible! This is how a judge if a player is a next level talent…against next level players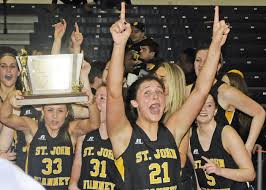 SJV HAS IT OPEN GYM TUESDAY OCTOBER 6TH….I CAN'T THINK OF A BETTER PLACE FOR A COLLEGE COACH TO BE