THE SHORE CONFERENCE TOP TEN FOR WEEK ONE is pretty easy. But I can promise you these teams are not ranked in the order I believe they will finish. While there is no super team, this could be the deepest group we have seen in years. My guess before the year is many as 7 teams could spend time in the state TOP 20 and  5 teams will be in the Top 10 and as many as 6 at some point could find time in the Top Ten…
TOP TEN RANKING FOR WEEK ONE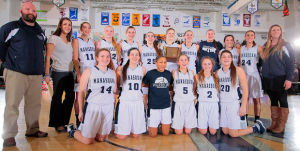 #1-MANASQUAN–You must beat the champ to be the camp and I agree 100%.
STRENGTHS– Marina Mabrey is the wild card every night. She can beat a team by herself. Stella Clark has the biggest motor in the shore at ultra speed. Courtney Hagaman will provide three point shooting and senior leadership. Dara Mabrey will give Manasquan a quality ball handler and shooter. Victoria Galvan will provide size and rebound upfront. Their Bench will be led by Addie Masonious, who will give them instant energy, but the biggest Strength of this team is this… THEY PLAY HARDER THAN ANY TEAM IN THE SHORE.
WEAKNESS– Who else is scoring in the half-court offense outside of Marina Mabrey. Rebounding, this is a major issue when playing the top teams. Where is the bench?
WHAT COULD GO WRONG– If Marina Mabrey or Stella Clark have to sit major minutes, at any point they are in deep trouble against the elite teams. Teams could force them to play in the half court..
 SLEEPER PLAYER- GILLIAN BLACK is forgotten by most, but she can get it going from the three- point line and more importantly she takes care of the ball. She could be a real factor in this teams success.
OVERVIEW– This team is asking a lot of players to become prime time players very quickly. But they do have Marina and that my friend solves many sins. They will need time to gel and will have a target on their back all season. Their pressure defense leads to a lot of easy points…THIS IS A TEAM THAT BELIEVES IN THEMSELVES!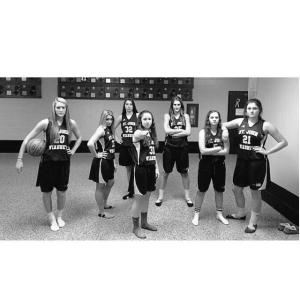 #2. ST. JOHN VIANNEY– they are the most complete team, not only in the shore, but maybe in the state.
STRENGTHS– they have the best front line in the Shore. GiGi Caponergo, Kimi Evans and Zoe Pero all can rebound, post and most importantly PASS. The Kellyville Backcourt of Kelly Campbell and Kellie Couch is 2nd to none. The bench is deep and will be on display most nights. The pressure defense always is a staple and breaks the back of many opponents.
WEAKNESS– There is a clear lack of foot speed in their backcourt compared to other elite teams and that is really nip picking…This team lacks seniors, and that could be an issue if things get rough on and off the court. It is not easy to find a weakness in this group.
SLEEPER PLAYER- TINA LEBRON was hurt last year and is back. She can make shots and she is a great decision maker. Losing Uribe is big, but Tina Lebron will help soften the blow in a major way.
 WHAT COULD GO WRONG– they have caught some bad breaks with injuries the past few years. There is a real case to be made here.  If not for injuries this team could have won a number of SCT titles…this year they can't afford any more.
 Overview- SJV will need to address losing games late. They can no longer ignore what is a fact. In the past they have not had a true closer late in games.  KIM EVANS is a full blown star and takes this team to a new level. But the good news those babies who couldn't close in the past are now juniors. They are stronger, bigger and wiser…. one thing I can assure everyone is this… TO WIN THE SCT TITLE YOU WILL HAVE TO GO THOUGH THIS TEAM!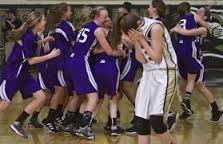 #3-RUMSON-FAIR HEAVEN –the most talented team in the state top to bottom.
STRENGTHS– As Gregg Lerner said "their 2nd group would be a TOP 10 team. RFH has 12 legit players. But none is more important than Grace Stant who if RFH needs can close almost every night. Hannah Scanlan has improved two fold and gives them a serious inside threat. But the addition of two year starter Emma Miller returning and Freshman Tori Hyduke, give RFH two additional major weapons.
WEAKNESS– they are streaky shooters and rarely post up for baskets. Meaning opponents are rarely in foul trouble. Finally that word called chemistry was a serious issue last season.
SLEEPER PLAYER- SID SABINO right is one of the best shooters in the shore conference. She could be a real offensive surprise for RFH.
WHAT COULD GO WRONG– last season they played 6 players and it led to tired legs, late in games. It also led to a lot of players not being very happy and the result was bad chemistry and an unhappy crew. How do you keep 12 players happy? It not going to easy and if they don't stick together …chemistry will be a bigger issue this year
OVERVIEW– this team has seniors that won a state title two years ago by beating Pt. Boro on the ROAD. The talent and the weapons are in place, because this is the first team in George Sourlis' career he has equal or more talent…THIS MAY BE RFH'S BEST CHANCE FOR A SCT TITLE.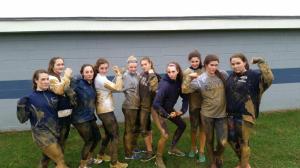 #4-MIDDLETOWN SOUTH– they have a chance to make some real noise this year
STRENGTHS– Tom Brennan is a major weapon on the sidelines. He gives Middletown an edge every night and his kids know it. Stephanie Karcz is a top five player in Shore. They have a legit post player who has been in the wars Jill Falvey. The got over the hump last year and most of the key players are back. Haley Dalonzo is a year older and that can only help. Junior Julia Valkos for some reason is never given credit for doing the little things for this team.
WEAKNESS– The overall talent gap is huge between them and the top teams, once you get past the first three starters. The bench is thin and outside of Falvey there is no size up front.
 SLEEPER PLAYER– ALEX BALSAMO was playing well and her way to a banner freshman year when she got hurt. She gives Middletown a legit talent upgrade and more importantly a player who can play a number of roles.
WHAT COULD GO WRONG– Foul trouble to Jill Falvey against the elite teams is a serious issue. They have a real issue with shooting as they are not a great three -point shooting team, they will need to guard the three -point line with their lives, if they can't make some themselves.
 OVERVIEW– this is an interesting team because their talent is never really going to equal those of the top teams. But they don't care, no team relies more on chemistry and defense more than Middletown South. They're all for one and one for all attitudes makes them dangerous against any team…THIS IS NOT THE TEAM YOU WANT TO SEE IN A EARLY ROUND GAME IN THE SCT!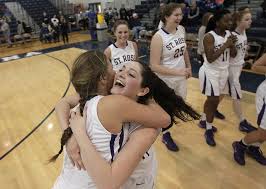 #5- ST ROSE- They will be fighting for respect all over again
STRENGTHS– they have the best one, two punch in the Shore. Kat Phipps and Hoop Group Player of the Year Jess Louro are a handful. Joe Whalen's ability to put kids in the right spot is 2nd to none. They have talented shooters and wonderful athletic players, in Jen Louro, Alex Pendergrass, Ellyn Stoll returning. The freshman class is talented.
WEAKNESS– this is by far the least experienced team of the top teams. B Central is loaded with non -competitive games, for a team of this level. They lack size and maybe more important a physical presence up front. They are asking a freshman to be their lead defender in the post. These are real issues even for Joe Whalen.
SLEEPER PLAYER- ALEX PENDERGRASS is the best athlete these eyes have ever seen. If she takes her game to another level, St. Rose becomes a serious threat to everyone.
WHAT COULD GO WRONG– if the sophomore class is not ready, this will become a two-man team. No way two players can win this conference. The divisional games could really hurt in preparing them for the elite teams.
OVERVIEW– Coach Whalen will play a tough non-conference schedule to help get his team ready. It worked last year and St. Rose is hoping it works again. They have two of the best players in the state on their roster and that helps. While the're young, they are very talented. If St. Rose wants to move up in the ranking and gain respect, they will need some big non-conference wins…THIS IS THE ONE TEAM THAT HAS MORE TO PROVE THAN ANYONE!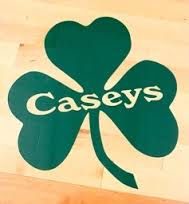 #6-RED BANK CATHOLIC– The name on the Front is what matters most.
 STRENGTHS– the name on the front of the uniform means more than any other name in the shore, the 7 SCT titles speak loud. They have a seasoned veteran in Alex Barazotti who already had won a SCT title. Catlin Carroll is a major addition and will give this team an added leadership boost. They're the #1 rated recruiting class from last year and are all back and looking better than ever. It's clear Katie Rice is a future star in the Shore and the other babies will have an impact as well.
WEAKNESS- this team is insanely young and shot selection and turnovers are sure to be a problem. But a bigger problem may be their inability to handle pressure. Their young point guards at times get careless with the ball. Finally this team has real issues scoring; they have great shooters, but struggle getting the ball to them. Losing senior post player Jackie Robinson is a huge loss. Her size and game experience cannot be replaced.
 SLEEPER PLAYER– CATLIN CARROLL did not play last season due to heart surgery. But she is back and her ball handling, decision-making and shooting ability could be just what the doctor ordered for the young Casey's
WHAT COULD GO WRONG– if this team gets off to a bad start it could rock their confidence to the core. There will be some bad nights and some good one, overreacting could be dangerous.
OVERVIEW- now this is going to shock some people. But this is a serious contender for the SCT if this team grows. Why do I say this? Because they play defense and Joe Montano knows if this crew can grow every night offensively and take care of the ball, they can get a year ahead of schedule for SCT TITLE #8 …RBC COULD BE THE MOST DANGEROUS CREW IN THE SHORE COME SCT TIME.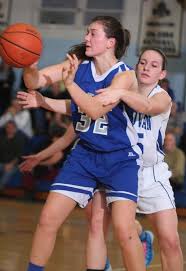 #7-HOLMDEL– they have real talent at every position
STRENGTHS– this team has 4 starters who are all Division one players. They have what some feel is best Post player in the Shore in Morgan Graziano. They have what some feel is the best freshman in the Shore in Christina Antonakakis. They have one of the most talented and underrated players in the sophomore class in Sidney Coffaro very talent athletic guard. They also have a senior who is division one scorer in Mia Ehling who will attend St. Francis of New York next year. This team has a little of everything and mega quickness as a group. Jen Inman's return will add depth and talent to this team.
WEAKNESS– when you compare them to the elite teams, the talent gap off the bench is miles apart. There ability to rebound is not going to be an issue as they are athletic and quick to the ball. The real problem is going to be fatigue, because the A Central gives you few nights off and without a bench finding a spark on off nights is going to be a challenge. Finally defensively who is guard opposing teams 2nd post scoring threat?
 SLEEPER PLAYER- JEN INMAN could be the missing part to this almost complete starting five. She is quick and has a wonderful understanding of the game. She will also feed the post and this my friends is very important when your best post player is named Morgan Graziano
 WHAT COULD GO WRONG– If Morgan Graziano get into foul trouble against any elite team, it's a wrap because they have no replacement. This is a team if they try and play up-tempo every night could itself in major trouble.
 OVERVIEW– this team does not have the weapons to win the SCT. But they do have enough talent to be a Top 20 team in the state. One thing is clear on any given night they can beat any team in the shore. This team could ruin a top team's season come SCT time if they are cooking on all cylinders. There is enough talent with this group to play with anyone…. THIS COULD BE THE SPOILER TEAM IN THE SHORE.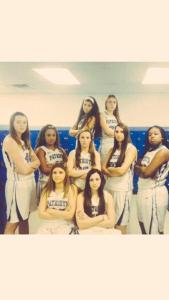 #8-FREEHOLD TWP– The most interesting team in the Shore Conference.
STRENGTHS- Tori Wagner is a force on both sides of the ball. When Freehold Twp runs their offense though her, this team is very good. Sam Famulare is a legit All Shore Candidate and is a true closer in every sense of the word. Harley Kneler is back and this is a major upgrade to Freehold's guard play. She can defend the elite guards and more importantly she is a three-point threat who takes GOOD SHOTS. This team is stacked with seniors who have been around and have seen the heartbreak!
 WEAKNESS– How long have we been waiting for this team to deliver? At times this team is very immature and it shows on the court. They don't have a clear style of play at times. They can get trigger-happy and become to perimeter -oriented while forgetting about Wagner.
OVERVIEW– they have a true closer, they have a D1 post player, and they have a D1 point guard. So what's the problem? Chemistry and it has haunted them in recent years. But they are older and have the pieces in place… now they must use them…THIS IS A TEAM THAT IF THEY GROW UP COULD CAUSE PROBLEMS.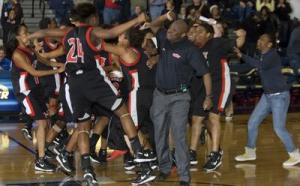 #9- NEPTUNE–the swarm like Bee's
STRENGTHS– they have speed at every position and the Bacon twins are known to get sizzling and when that happens good things happen for this team. Desiree Allen is becoming a real force for this group and appears to be ready for stardom. Alex Vreeland is a deadly shooter and has a monster fall. Briana Love is a matchup nightmare for big post players. John Brown has won almost everything in his time at Neptune. His pressing style of play is tailor made for this PHYSICAL AND AGGRESSIVE GROUP.
 WEAKNESS– this team has no size up front and three- point shooting is not a real option on most nights outside of Vreeland. They have a thin bench and a ton of inexperienced players who will need to play major minutes.
SLEEPER PLAYER– DESIREE ALLEN is on her way to becoming a real star in the shore. She's long and athletic and she could be a real candidate for MOST IMPROVE PLAYER IN THE SHORE.
WHAT COULD GO WRONG– if they have a slip up in B NORTH they have no chance of winning the division title. The only team that stands in the way of them deciding the conference title with head to head competition with RBC is Colts Neck who plays the spoiler. Colts Neck doesn't have the horses to beat RBC, but do have enough to spoil it for Neptune.
OVERVIEW– they have a real chance to win the division, but they will need to defeat RBC. If all goes well they could make some noise in the SCT if they catch a team napping. Neptune is a athletic and quick and will pressure opponents most nights. John Brown's team HAS THE LOOK OF A TEAM THAT COULD SURPRISE.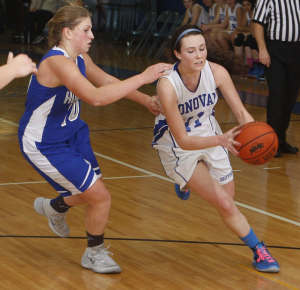 #10 MONSIGNOR DONAVON– their guards can play with anyone.
STRENGTHS- they have 3 stud guards who can compete with anyone. They have the senior leadership of Chelsea Crowe. Kaitlyn Borghesi is a warrior and willing to do little things. Molly Collins will make a real case for freshman of the year. Jerry Bruno reputation is growing every year.
WEAKNESS– who is replacing the scoring and rebounding of Dana Carbone? where is the rebounding coming from?
 SLEEPER PLAYER – KAITLYN BORGHESI is becoming a classic program kid. She makes all the right decisions and doesn't focus on stats ,but more on winning.
 WHAT COULD GO WRONG– if they are not shooting well, how do they generate points? Where are easy points coming and who is giving them points in the paint? If they don't find an answer it's going to be ugly some nights.
OVERVIEW- Southern and Colts Neck will be breathing down their neck for this final spot in the poll. THEY WILL HAVE TO HOLD ON FOR DEAR LIFE TO  KEEP THE 10TH SPOT.