A NORTH will start the year the same way it has for the last 4 years with Marlboro and Middletown South as the favorites. They played wars against against each other in recent years. Freehold Twp star Hannah Orloff has packed her bags off to college. So it appears the two schools will fight it out this year. Ironically it was Middletown South not playing Marlboro for a division title again last year. But rather knocking them out of the Top 20 when they upset Marlboro 4 days after they beat Top 5 Saddle River Day.
There is no question that Marlboro is the A NORTH favorite this season. Last season they were knocking on the State Top 20 door. They knocked off Top 5 Saddle Day and all things seem to be going their way. Then Covid closed the door on there season. They have a ton of positives to lean on these days. Like they have a ton of points that return and a group that is used to winning games. Coach Brad Hagenson will once again play a monster schedule. He also will have a numbers of players returning with real game experience. This group is battle tested in every sense of the word. They will start the season in the Top 10 and try to work their way up the ladder. They were very impressive in there scrimmage against RBC. They have two Divisional Player of the Year Candidates and maybe the most improved player in the division.
Head Coach- Brad Hagensen( TOC Ring, divisional chip)
2018-19 Record
Overall-8-1
Conference– Covid ended seasoned
Jess Riepe – She scored a boat load of points the past 4 years and more importantly was the teams best three point shooter. She lead the entire state pre covid. She is currently a Holy Family. Replacing her could be a problem
Sammy Jay– She had the ball in hands 90% of the time. She was a walking assist and made the entire offense go. She also was electric on defense. She is almost impossible to replace.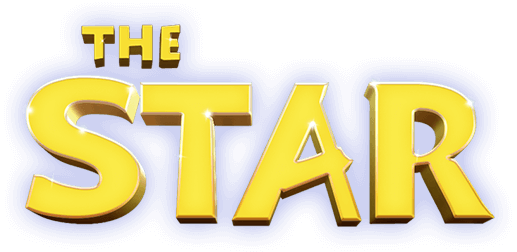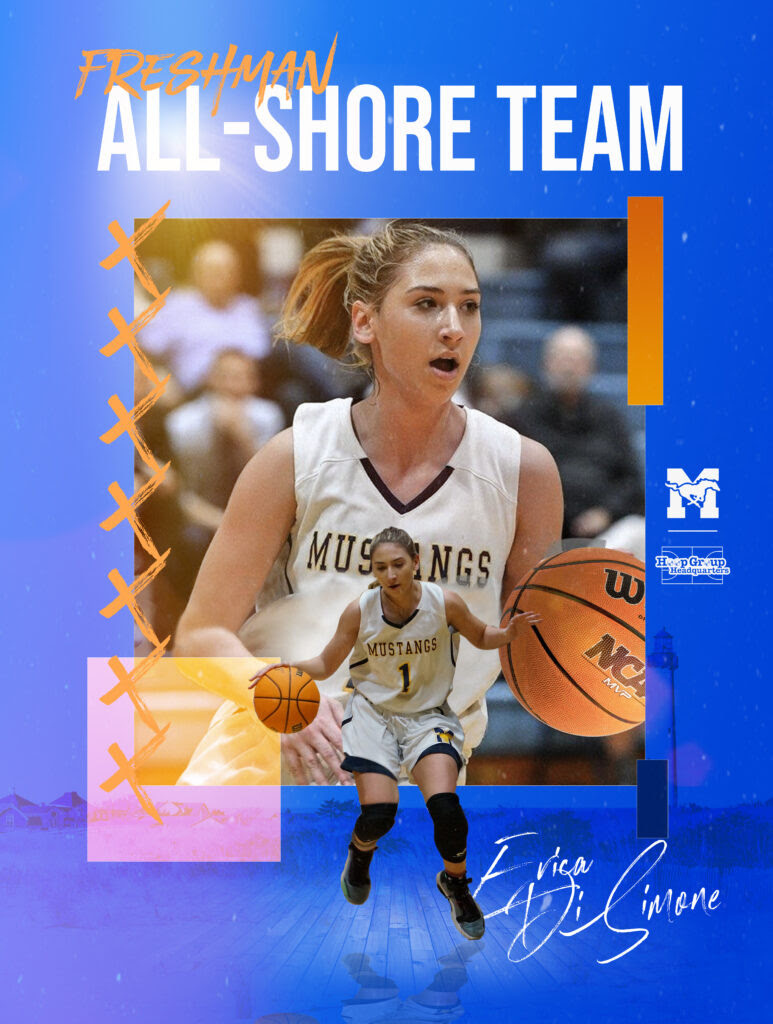 SAMANTHA SLOFKISS- 5'11- SOPH- SWING– We have been saying for 2 years that she is going to explode. Well the future Trinity College star showed flashed last year. This fall she has showed is ready to deliver the goods. Slofkiss just may be the most improved player in the division… period. No player has had a more productive summer and fall. She was dominate at times in the fall league. Her quickness and jumping ability as always been effective. She has always been a top offensive rebounder in traffic. But these days she is finishing all at the rim at a alarming rate to opponents. She has displaying a aggressive offensive style of play all summer and fall. She is one of the most and best post defenders in the shore right now. She runs the floor and creates havoc with her active hands, long arms and feet. Last year she played her role to a "T". She had multiple double figure scoring games and double/doubles. She is a nightmare in the Marlboro's presses with her length and quickness. But now is she not only bigger and stronger from a year ago. She is more confident that ever knocking down 3's and at times looking and feeling like a rock star…she has a become deadly problem! Her game has expanded and will be on full display this season. She is a gym rat and has moved to prime time and is one of the best big forwards in the Shore Conference.
DANIELLE SCHIESINGER- 5'8″- SR- SWING- She has hit some big shots since her freshman year. She is a natural bucket getter. She is a confident scorer regardless of what defense is thrown in her direction She's been getting buckets since her freshman year when she had 12 double figure scoring games off the bench. She had put the foot to the pedal last year before Covid shut the Marlboro season down. She had between 14-21 points in every games except 2 of the 10 games. She She was clearly moving in to elite scorers status. She will hope to continues her offensive ways in her final year. She is somebody that could help with the ball handling and more importantly play a even bigger role than even in the past, if that's possible. She will need to pick up the rebounding slack left behind by the seniors from a year ago. He quickness and speed should allow up to pick up her defensive status as well.
Amanda Castro– 5'6″-Jr- SWING– This is almost unfair. She is another player who can score and plays with serious energy. She is a battle tested player who has been in the wars and delivered the goods. She has been a highly productive player the past 2 years. She has taken advantage of her minutes perhaps better than any player on this roster. She is highly effective on both sides of the ball and most importantly plays mistake free basketball. She is quick and has lots of bounce to her game. This year she will get extended time and her stats should increase as should her production..Marlboro is not going anywhere without her along for the ride. She could have a big season and no one should be surprised.
Emia O'Hare- Jr- FORWARD– If Marlboro needs a bit of dirty work done. They will have to look no further than right her. She is athletic, active and full of energy. She will give Marlboro a full days work and they will need it. She will run the floor and play defense. She will rebound and keep balls alive on the offensive glass. Emilia O'Hare could be a very important piece that Marlboro may not be able to live without before the year is over. Her older sister played at Marlboro so she knows what to expect. She has seen a lot of winning over the years. This could be a breakout season for her. Coach Hagensen would welcome that with a smile
LIA VILLA- SOPH- GUARD– Folks welcome to the biggest sleeper in the shore conference for a top team. She has not been good during the scrimmage season, she has been sensational and looking like one of the best stories of the year right now. She has winning size and length for a wing player. But it's her ability to knock down shots as she did against RBC and then against Colts Neck during the scrimmage season. The make her a difference maker. This is a player also is willing to do little things that don't show up in a box score as well. Now throw in the fact that she plays hard as in real hard and you got a nice surprise. You want more? She did not even appear on the varsity roster a year ago. This young lady is clearly self made and guess what? Brad Hagensen has proven once again he is one of the best, why? Because he didn't form opinions and gave this young lady a chance. I believe she starts for Marlboro and is the final piece to a wonderful puzzle in the making.
ALYSSA TROPEANO- 5'4″- PG– She has a chance to be a real game changer for this team. She is quick and explosive. Her ability to defend the ball is special and she has a high competitive nature. She has a big motor with a extra gear that most players do not have. She has special vision in the open court and makes those around her better. She can handle pressure because of the ball handling skills. She is not a household name, but could change at some point. She is exciting and plays with real fire and passion. She could find herself in the starting lineup. She has shown the ability to score and if that part of her game steps up, things could get scary for visitors hanging around Marlboro.
Marlboro will be one of the best Coached teams in the State once again. Coach Brad Hagensen is one of the very best coaches we have in fact one of the 5 best in the state… their I said it!. He is not afraid to change his style, and evolve as a coach, he will and has adjusted to his team. He is not a slave to any system…real big time ego free stuff. Two years ago, Marlboro's style of playing caught everyone off guard. They played everyone on their roster and pressed for 32 mins. Now it's pick your spots find your moments and above all gang rebound, protect the lane and three point line… it's easy to see what the goal is, make teams beg for easy points. Marlboro had teams begging for mercy and air, two years now they have them begging for easy buckets. Don't expect any of this to change this year. They have shooters and more shooters and they all have a green light. Last season they should have made an appearance in the state Top 20. This is a highly competitive group who are battle testes
There are five big questions. First this group does not train year round. So how long will it take to find their basketball legs and wits? How will Marlboro replace Jess Reipe's scoring? Can they really replace Sammy Jay's leadership while controlling the of the ball and making everyone's life so easy. Can they score in the half court vs size? Can they really survive their schedule and keep their confidence? Finally, can they play defense without stealing the ball?
TOM BRENNAN–( State Rings, TOC, Divisional Rings, Coach of Year)
2018-19 Record
Overall–7-8
Conference – Lost in semi Final POD "C"
Middletown South just may be the most underrated returning crew in the Shore. They also have a coach who when he has a group for more than a year has proven without a doubt…he is at his best. Guess what? That is exactly what is going on at Middletown South. Nobody in the entire shore has a reputation for doing more with less than Tom Brennan. But he is playing possum because he has way more to offer than anyone realizes. He has elite chemistry and a group of girls who know his system. He also has something that all coaches live for…SENIORS. While much of B North as been devastated by graduation. MIDDLETOWN NORTH has quietly been moving right along and getting tighter as a crew. They have a roster of proven players who have all played in big spots. Now throw in a game changing transfer in 30 days and Middletown South is not just a B North Contender, but a possible sleeper Top 10 team and a crew with dreams of a Group 3 title dancing in their heads. This is a confidence, mega experienced crew hoping to stay under the radar until it really matters most to shine.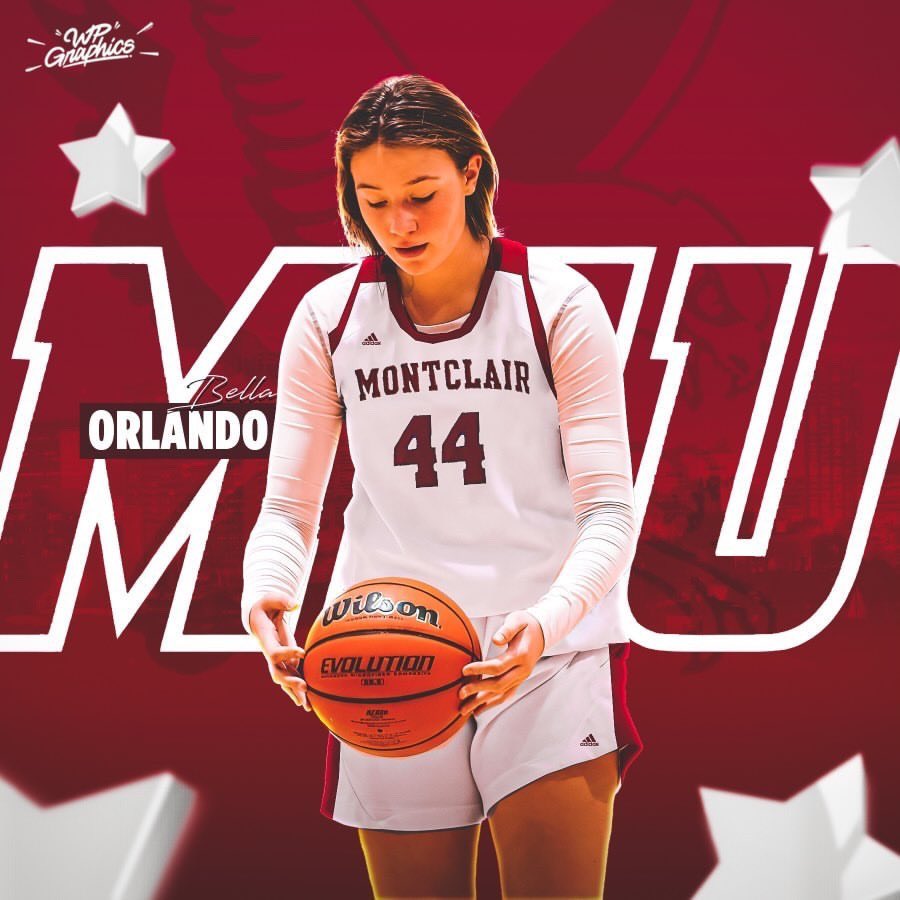 BETH RANKIN- 5'5″- SOPH- PG- She was out all fall with an injury, it's called bad luck again. But make no mistake, this is a gifted talented guard. My only regret is that the shore has not fully seen what they kid can do. Guess what? I believe this is the year, that happens. Her return would be heaven sent and the key to the entire Middletown South season. She is a warrior and a player that will not back down in a tight spot. She can make shots and plays. She is also a big time defender. Her ball handling and shooting would take a lot of pressure off everyone. She knows what it takes. She has won a state chip and understands the Middletown South system as well as any kid in the program.. She wants to and is willing to "D" up and is highly competitive. Beth Rankin gives Middletown experience and a winning attitude. That goes a long way just like her 18 point average vs RBR last year and her show stopping 14 point, 4 rebound and 3 dimes vs Marlboro in one of the biggest upset of the year….I GUESS YOU CALL THAT THE REAL DEAL.

RENEE WELLS– 5'7″- WING– This could be a real key for MIDDLETOWN SOUTH. WELLES is a product of consistency. Just write every night in the box score 8-10 points, a few rebounds, a few dimes, lots of smart play and of course a few BIG SHOTS. Her timing for understanding the moment and making a big shot or big decision is priceless. She has been doing it her entire career. She has showed flashes in the past of the ability to take over game with her IQ because she 100% understand the South system. She is a hard worker and somebody invested into her teammates…rare stuff and valuable stuff. Now she is hoping to take it to a new level. She has seen and been in the wars. She knows what that chip feeling feels like and may want to catch the feeling again.
LARA BRENNAN – 5'6″- SR- COMBO– She will enter her senior having been part of lots of winning. She knows the Middletown South system BETTER THAN ANYONE. LARA will be asked to play a key role and give Coach Brennan's team a veteran presence. Someone who will compete and understand when big plays are needed. She will not force the issue or make mistakes. She is one of the smartest defenders on the team. Stats will not tell the story that's because she is a glue player that shows up every night. She will do all the little things, that won't appear in your paper but your teammates and coaches dream about. This is a seasoned veteran who will want to dance the big dance this year.
CASSIDY BROWN- 5'4″- SOPHOMORE- She is different from every player on the roster. That's because she plays bigger than her size and is the gym rat of gym rats. She played high level AAU and last year and surprised everyone with a outstanding freshman year. She had double figure scoring games, dropped dimes, ran down loose balls, played sticky defense and established herself as the point guard of the future. Cassidy Brown was a big surprise to make the varsity. Then she became a bigger surprise when she became a player that Coach Brennan could lean on and count on. This season she will be expected to play a major role in any success that happens at Middletown South. She's got a boat load of experience and should be ready to take the next step towards running the entire Middletown South show. Middletown South knows Cassidy Brown is a big key to anything they do in a big way.
LAUREN WINANT-5'10- Forward– There is only one word to describe her and that is underrated. Classic case of a young lady under the radar. She is insanely athletic and productive. She has been in the Middletown South system and knows what winning and performing looks like on a big stage. She has had multiple double figure scoring games and has made so many big plays in her career. Coach Brennan knows he can count on his long athletic senior. Her experience and performances on big stages let him know she will not fold.
AMANDA PATERNO– 5'7″- Wing- I am known for telling college coaches .."I Told you so" Well let me take it to the high school school level. This young lady is about to have a breakout season. She is going to surprise everyone with her effort, talent and production if given the chance this season. That's because her competitive nature and work ethic has to be rewarded and cannot be dismissed. I say this is the sleeper impact player on this roster this season. She just may be the player that puts Middletown South over the top… remember… "I TOLD YOUR SO"
ERIN MAYERHOFER- 5'4″- SOPHOMORE– The RBC transfer has to sit 30 days. But when she becomes eligible. She gives them a instant impact play. Mayerhofer will bring ball handling, shooting, passing and a gym rat who plays year round. She will need to learn the Middletown system. But she watched her D1 sister in that system for 4 years so the adjustment may be easier. One thing is clear, she gives Middletown South a player who is used to playing in a high competitive environment.
They are going to be one of the best coaches teams in the Shore as usual. They are going to share the ball and run their offensive to perfection. This is a senior and experienced group. They are always the most dangerous Tom Brennan teams. Look for solid team defense. Bella Orlando will be the offensive thrust but no team relies more on a team concept that Middletown South. They are going to surprise a lot of people with their talent level and more importantly their team chemistry and mental toughness.
Where is the post defense coming form? Where is the rebounding coming from? Where are the unscripted points coming from. Who are the starters and who is closing games because there is so much to choose from? Finally and this is the biggest question of all can they shoot well enough to win big game against the likes of a Marlboro… they will not catch them sleeping their year?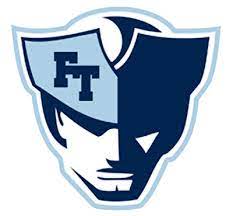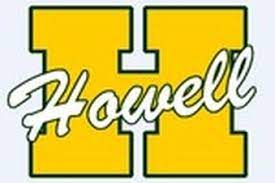 Neither Howell of Freehold can win the division. What they are both capable of is upsetting the favorites and throwing a monkey wrench into their plans. Marlboro does not have gym rats in the off season and can get caught off guard. Middletown South has real talent but not enough to just show up.
Long Branch and Manalapan will try to close the gap this year. Both they will be looking for winning seasons and make it to the states!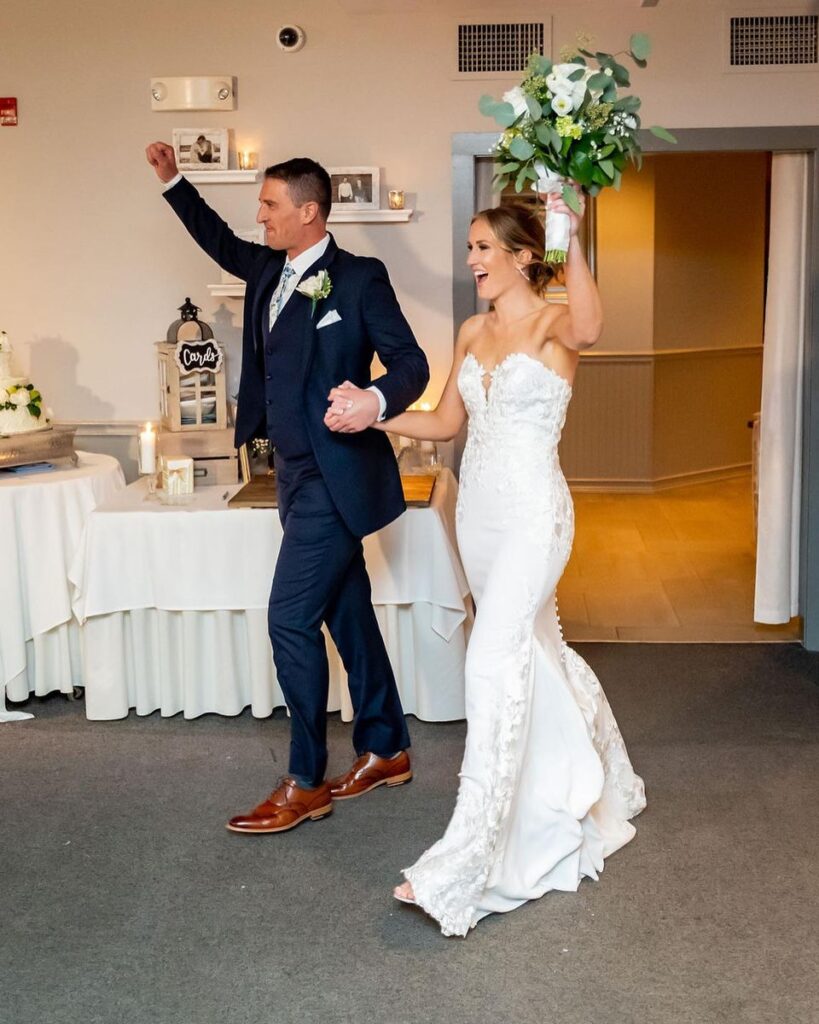 Marlboro has lots of talented experience players to call upon this season. But the length of the Middletown Bench and so many seasoned players in what could be Coach Tom Brennan's final is too much. I SAY MIDDLETOWN SOUTH SURPRISED EVERYONE!….MARLBORO….WINS A NORTH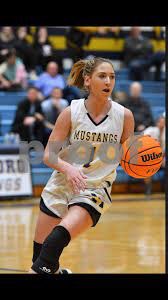 PLAYER OF THE YEAR- ERICA DESIMONE- MARLBORO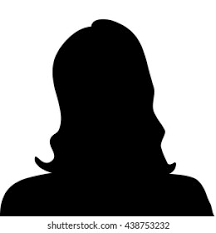 FRESHMAN OF THE YEAR-CAITLYN WHYTE– MIDDLETOWN SOUTH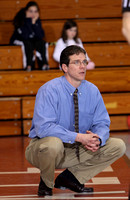 COACH OF THE YEAR- TOM BRENNAN- MIDDLETOWN SOUTH
BELLA ORLANDO– SR- MIDDLETOWN SOUTH
SAM SOLFKISS– SR- MIDDLETOWN SOUTH
DANI SCHLESINGER- SR- FREEHOLD TWP
BETH RANKIN– MIDDLETOWN SOUTH