Two teams ranked in the state rankings showed up to do battle yesterday. #5 RUMSON and #11 SADDLE DAY RIVER. One team had a new shiny coach and another team had a star player who was out for Redemption.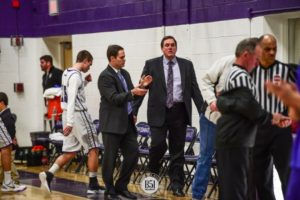 When Saddle Day River jumped out to a 7-0 lead on RUMSON. Some in the stands had to think the Rumson era of greatness was over. People are very short-sighted at times. People sometimes panic. People sometimes are not patient. Dave Callahan yesterday showed he is not only just ready for primetime; but he is prime time and so is his team. Every step of the way since taking over the  RFH coaching job, Dave Callahan has challenged his team over and over. When everything said he should not. Yesterday he proved he was going to do things his way. His team proved the RFH Legacy is IN SAFE HANDS. Rumson destroyed Saddle River in the battle of ranked  team. This was not the story tho..
Hannah Scanlon right now could be the best player in the shore conference and folks that's not talk. Scanlon yesterday did everything except sell popcorn. She rebounded, block shots, scored, made great passes and ran the floor,  like her name was LeBron James. But more than anything else, Hannah Scanlon showed two things that has separated her from just about everybody else these days. Her Competitive nature has grown… it's beastly right now. They say every player needs to develop in the offseason, well Hannah Scanlon has done just that. The one arm bandit we've seen for 3 years.. is no longer. She showed a series of moves with the left and right hand that would make Tim Duncan smile. Her foot work yesterday was masterful. But it was her ability to make quick decisions with the ball that was Next Level. Either shooting the ball or passing the ball, it did not matter. The confidence and belief in herself was scary.
Tori hyduke did not come into yesterday's game with the hype of Michelle Sidor. But for the second year in a row, the brilliant point guard was the best guard on the floor. The Duke did just about everything, except walk on water. She nearly walked away with a triple double. Anything coach Calloway asked for yesterday, she gave him. She started with loose balls, then she moved to off the charts defense,  then she moved to getting her teammates involved. Then for laughs and giggles she went to work offensively. Saddle River had no answers for Tori Hyduke. It was clear, she was something they had not seen before. She is not hype but rather the real deal. Tori Hyduke is beginning to look like one of the best players in all of New Jersey. The shot selection has improved and the leadership is now right on point. Just like her game last night ON POINT..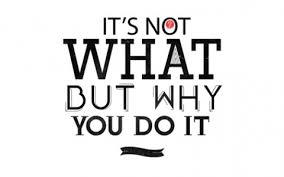 Megan Volker will not appear in the paper anywhere today. She is not a box score Junkie. But she is a mega Defender and selfless teammate. Megan Volker went to work on  Sidor early and then watch the teammates close the door on her in the second half. Volker did just about everything that nobody else wanted to do. Like grab tough rebounds in traffic, like help on defense,  like dive on the floor for loose balls. Then just to make sure everyone knew what she was about. She was masterful at running in transition and putting pressure on the Saddle River Front Court. Nobody will be talking about Megan Volker today, but it was she that set the tone yesterday.
Mikayla McGarvey has spent the past year trying to get healthy and getting ready for a New Journey. She has been in waiting for last night for two years. Well last night arrived and so did McGARVEY who had 13 points and showed that she could guard Elite offensive players. She turned the lights out on the leading scorer in the state. I don't have the assists stats, but McGARVEY was dropping dimes all night. The 13 points and lockdown defense, well that was fun. It's clear Miss McGarvey's is ready for prime time and last night she was right on time….oh yeah D1 college coaches in attendance  had smiles on there fact in case your interested.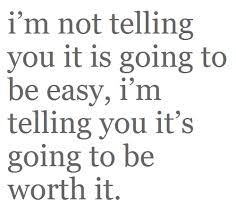 Katie Foos spent last year, looking over her shoulder. She knew that in order to stay on the floor, she needed to make shots. It's not been a easy road for Katie. Yesterday Katie Foos had no such worries. She knocked down 4 three's and proved she is the best deep shooter in the state. But it was cool relaxed play the opened eyes. She now feels she has earned her position and the respect for her talent. Yesterday was the start of a player who knows she has what it takes to HELP make RFH SPECIAL
I wrote in my blog yesterday that Rumson only had a six-man rotation at best.  Basically I insulted Abigail Kelly. Abigail Kelly sent Tiny Green a message yesterday. She said I'm trying of being doubted and over looked. Abigail Kelly is another name that will not appear in the newspaper today. But make no mistake her impact on the game yesterday was monumental. She came in, then instantly dove on the floor for a loose ball. Then she dropped what can only be called a sweet dime. Then she went to work in transition and scored a layup. But it was her jumper from 16 feet that made Saddle River go…Houston we got a problem. Because Miss Kelly was out of this world. SHE INSPIRED HERE TEAMMATES AND THE CROWD. Nobody expected Abigail Kelly to be this good. But Coach  Callaway knows his kids and believes in Kelly. That  belief paid off yesterday. Abigail Kelly was special yesterday and pretty soon people are going to learn her name.
Is Rumson the  #5 team in the state? I don't know. I do know this, they played like the #5 team in the state yesterday. They also showed me something that has been missing around Rumson in recent years. They showed me they love and care about each other. Because when freshman Lucy hit a jump shot at the end of 3rd quarter, the entire team Rushed the court jumping up and down hugging her. This is the culture that Coach Dave Callahan has brought to Rumson. Now the question is will the community and the team run with this newfound culture… because it's a beautiful thing  or at least it was for one  NIGHT!
UPDATE… MAKE SURE YOU SIGN UP FOR THE HOLIDAY DAY CAMP…DEC 26th-30th…