THE PASCAL LUCKY BITE BEFORE EACH GAME WILL MOVE TO NEW YORK
In My opinion I do not believe Sidney Sabino could have made a better choice. The Wagner Staff have known Sydney for 3 years. There is a real relationship between the family, the school and of course the coaching staff. This is important because their will be no surprises.
Wagner will take full advantage of Sabino's ability to shoot the ball. Wagner will  run her off staggers screens, down screens, cross screens and run sets for her. This no doubt will take advantage of what Sabino does best…shoot the ball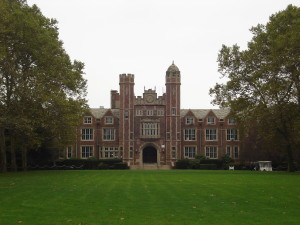 I am not sure if many people understand, the time this young lady has put in the gym. Sydney Sabino has been the ultimate gym rat. When not getting major minutes at RFH, she did not feel sorry for herself. During the season she would run up to 3 miles a day and shoot everyday before or after practice on game and practice days. Folks this is a great lesson for kids, WORK OR WORRY..JUST DON'T DO BOTH …SABINO CHOOSE TO WORK!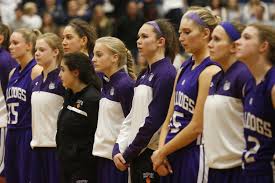 I would be dishonest if I said it been all roses for Sabino at RFH.  Last year it appeared she was going to get a real chance to show she could be a major factor in the RFH offense. But it never happened. While she had great nights during the year, she never got that chance in the big games, that she really wanted so bad. But I believe it hardened her bark. It made her realize that hard work is not always rewarded. RFH has a talented team and many talented kids are forced to wake their turn. The difference is Sydney Sabino did not let it break here spirit OR kill her desire…
Sydney's Grandpa Mickey played at Wagner
Wagner College did a masterfully job of recruiting Sydney Sabino. They did not burn bridges when Sam Sabino decided to attend UNH. They also made the entire Sabino family part of the process. Reminding Sydney of her grandfather's  connection and history with the Wagner  family was a brilliant move by the Wagner College coaching staff.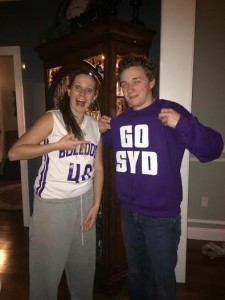 I believe Sydney Sabino's game is tailor made for the college game. Wagner has  guards who can get into the lane and score. Sydney Sabino will open up driving lanes like you will not believe at the next level. Even when she is not scoring she will be a major factor.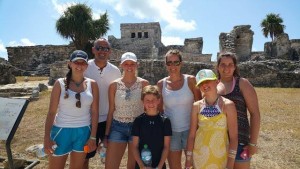 Going to a school where her family can watch her play every game cannot be understated. But what's even more important than all  that is;  Sabino knows and trained with many players on the Wagner roster. This will allow her to make an easy transition to college.
Finally  Sydney Sabino going to Wagner makes the Sabino's family  decision to move to RFH 5 years ago  a great move. Between Sam and Sydney Sabino the family has  now saved over a half MILLION DOLLARS in their children's education… that is nothing to sneeze at folks. This family made some hard decisions that have now paid off for there tow older children. They both are attending great schools, playing basketball and getting a great education….not bad for any family.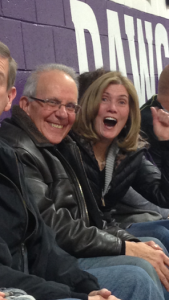 HEY "SYD WE NEVER DOUBTED YOU FOR A SECOND…CONGRATS"..GRANDMA AND POPPY SABINO
ALL THAT 'S LEFT NOW IS FOR SYDNEY TO SMILE FOR CAMERA!