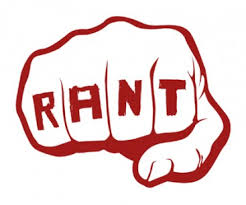 Today I am going to push back my holiday blog, today is not a day for basketball, wins losses or weekly awards . Many people are asking about Rumson- Fair Heaven's 0-4 record. RFH has played a monster schedule and just as easily COULD be 4-0. But as things are, they are what they are…but that's not why I am here today. You see high school basketball is about life lessons and keeping things in perspective. George Sourlis has proven to me why he gets the mission of a high school basketball coach.
During the RFH vs Manasquan a college coach asked me "what is wrong with Nicole Morris" I laughed and said nothing is wrong with Nicole Morris, who will be attending Holy Cross next season. Nicole Morris has been one of the hardest workers I have ever know. She is also one of the nicest kids I have ever known. Nicole Morris is everything you want a student athletic to be. Holy Cross is very lucky to have her join their program. A blogger yesterday texted me and said "we finally saw the real Nicole Morris today" But what most watching early in the season, don't know about Nicole Morris is this. She took the entire fall off  from basketball. Why? To focus on her education and her future…THIS IS THE REAL NICOLE MORRIS!
Nicole Morris took a EMT class which swallowed up all her time in the fall. She and her family made the tough decision to focus on the things that matter most. If you think that was a easy decision then you don't  know Nicole Morris and her love for the game. She did not play with RFH in the fall league. She and her sister spent the fall shooting and stealing basketball time whenever they could fit it in. But a bigger part of the story, is that George Sourlis supported Nicole Morris's decision. It would have been far more self serving for George Sourlis to ask and EXPECT Morris to do more basketball in the fall. Instead George Sourlis encouraged  Nicole Morris and her sister Lindsey who will be attending St. Francis of PA to do the important thing ..the thing the matters most, take care of their academic responsibility and protect there futures….WITHOUT PUNISHING THEM or holding a grudge. It has no question had a major impact on his team early in the season. He knows this, but does not have one regret about both kids doing the RIGHT THING. It may have caused Coach Sourlis a few games, but in his words. "It will have no long term effects on my team, but them not taking that EMT class might have had a long team effect their future". He is right because yesterday Nicole Morris showed signs of shaking off some rust and playing like the player Holy Cross will love over the next four years…George Sourlis saw the big picture the one that matters most…THE LONG TERM FUTURE!
THREE VERY SPECIAL KIDS…LESKO, SCANLON AND MORRIS!
While watching  RFH play Rutgers Prep on Saturday a Division two coach asked  "Why doesn't Sourlis play Scanlon and Lesko more". Then a parent jumped in(surprise, surprise) and said, quote "yeah he needs to play them together, they are getting killed on the boards". I didn't say a word and just smiled inside. Because unknown to my coaching friends and the annoying parent is this… Hannah Scanlon has been on fumes since the start of the season with Mono. She begged Coach Sourlis to let her play the last 3 games. Coach Sourlis refused to even let her practice, until she got a doctors note. Then once he got the doctors note, he agreed to let her play but only for two minutes at a time. Hannah Scanlon let me go on the record and say ..is a warrior. She is the apple of so many D1 coaches eyes….THERE SMART…BECAUSE THIS YOUNG LADY IS GOING TO BE A SUPERSTAR…SHE GETS BETTER EVERYDAY! I can tell you this kid has stepped it up and she brings a smile to my face these days…why? Because she is a kid who wants to help her teammates. It would be easy for her to just sit it out and not risk her reputation. She has D1 offers already and coaches are lining up …George Sourlis could have very easily taken advantage of this kid and her family maybe even get a few extra wins added on to a already unmatched career winning record.  I am not sure every coach would have done the same, it goes to the character of the man.
Finally Stephanie Lesko returned to the RFH lineup on Saturday. Let me tell you something about the CAPTAIN. She has been just that for RFH this year. I have watched her and this may never come to light; but this kid has grown up big time. Bryant University has the biggest steal I can think of in recent years…this side of Stephanie Karcz. When a fan turned to me and said, "he needs to let Lesko play and get the rust off " I just smiled because again Lesko was limited to 2 minutes at a time, due to Mono. I am sure it had to cross Coach Sourlis mind to get her more time. It would have been nice to push the odds into his favor a little more in order get one of these hard contested games. But like all the giants in high school coaching, he realizes there are things bigger than the game. Like a young lady's health and future. George Sourlis took care of Lesko and he did it under the radar. He took the heat and lived with the lost….I'm not sure every coach would have been willing to do the same. Maybe it because he has enough wins and a few more won't change his Hall of Fame Resume.
RFH has not been whole the entire year. George Sourlis could be making excuses about why his team is 0-4…he won't. It's why he has won over 600 games. His three best and most important players have had a rough fall. They are 3 D1 players who all have a reputation for working hard and being talented. When coach Sourlis decided to play the toughest schedule on planet earth he expected to have his entire team. It will be a while before that happens. Lesko and Scanlon are still trying to get healthy and fit into the teams chemistry. Nicole Morris is slowly rounding into what she will be this season one of the best guards in all of New Jersey. RFH may be 0-4 but the real winner is George Sourlis and the RFH kids because life lessons and caring for others is what coaching is really about…SIR GEORGE HAS PROVED HE IS NOT JUST A MASTER COACH …BUT A MASTER PERSON!
HOLIDAY HOOP-FEST CLINIC IS TOMORROW…9.30- 2PM
Tomorrows BLOG- ITS A LONG ONE FOLKS!
Top Ten
What college coaches are saying!
Shore coaches  put on a clinic
Katie Rice and RBC
Weekly Awards
Rutgers Prep a special crew!