Five years ago a young, thin, eyes wide open girl stepped into the NBS gym. I had no idea who she was and where she was from. A year later I found out, she was from Pennsylvania. I learned that she drove a hour and 45 mins one way, to NBS every weekend. It was also around this time, I knew she just different perhaps than any kid at NBS. She never walked in the building without a smile or talking and greeting everyone. Her parents never said a word to me the first two years.
When I gave Emilee Cramer her first matchup against a mega talented baby at NBS. I wanted it be a wake up call on the amount of work ahead of her. This baby is currently being recruiting by just about everyone these days. But the wake up call, should not have been for Emilee Cramer; but rather to this player college coaches are recruiting as if there life depends on it. I was in a rage before their competitive…one on one block was over. I made this star baby run, I told her "you are all hype and no game" I was fit to be tied. All through all my infant behavior, Emilee Cramer just looked on and then she did something, I will never forget. She put her arm around this studs waist and walked to the back of the line. She felt bad for her and they became kind of friends. From that day forward, when we broke up for partners, they would always look for each other. The respect they had for each another warmed my heart. I pride myself on the girls at NBS becoming friends and rooting for each other. We preach about competing hard and having a competitive nature, yet we always value sportsmanship. We don't pick a player off the floor until a play is over, but we always do. Emilee Cramer understood all of this and more importantly has gained the respect of NBS players and coaches.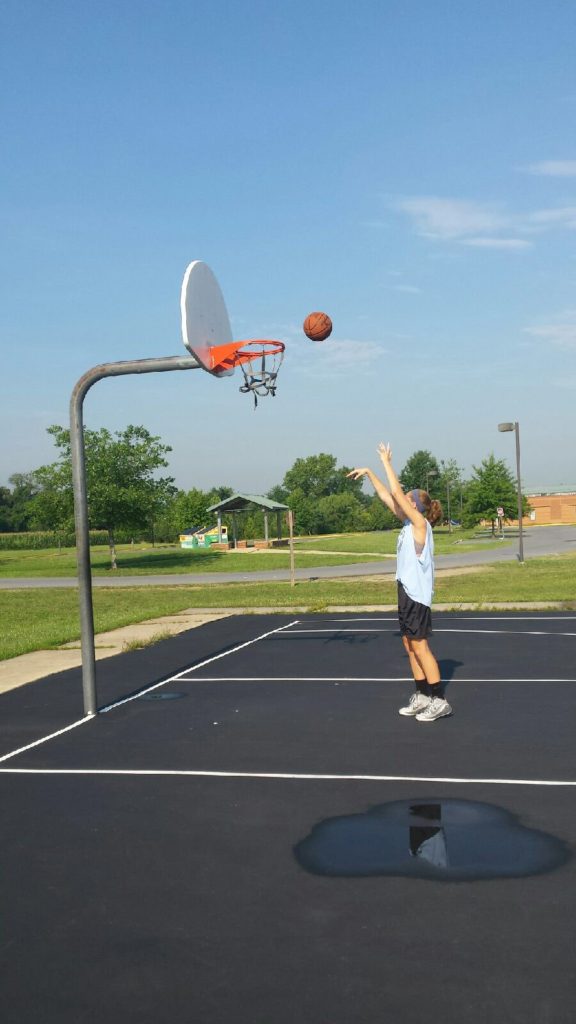 Two summers ago, I was hard on Emilee about having the ball pulled out of her hands. I didn't tell her, playing against girls older and stronger was the real reason. Every time a ball was pulled from her. I jumped on her up in from of her peers. She didn't bat a eye. When we broke for a water break, she said "I will work on it, I know its a problem" I never told her, you have to go get the ball in order for somebody to rip it out of her hands. Emilee Cramer is tough and gets a lot of balls off the rim. You see Gym Rats have goals, as I told you yesterday. They also compete against themselves, not just opponents. They always want to get better, be the best version of themselves. The following year at NBS camp, Emily Cramer made sure nobody pulled a ball from her and its been that way every since.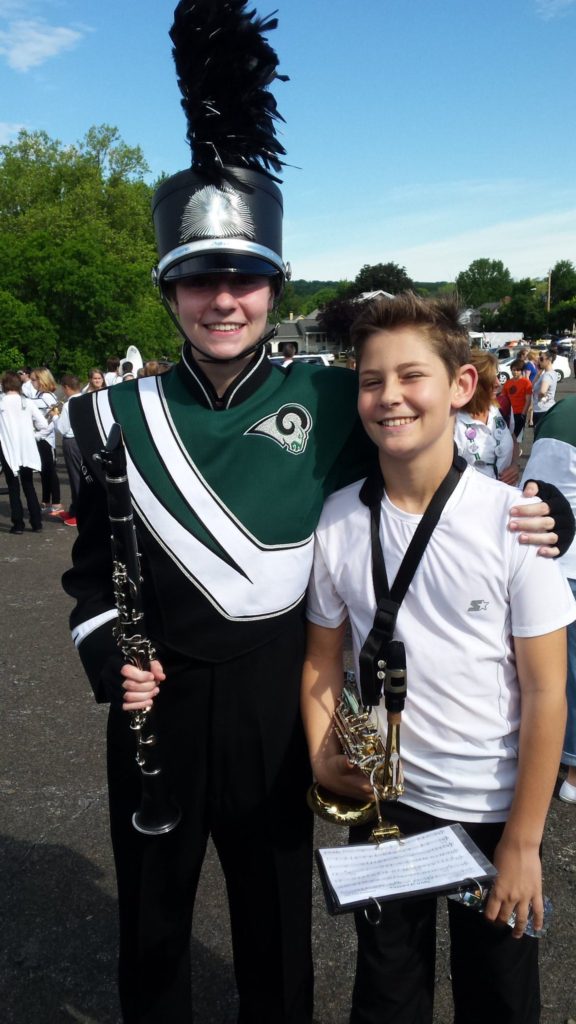 One day last year, I sat down with Emilee and we had a little talk. I wanted to get to know her better. She explained she played at a small high school. She knew that college coaches would never come see her play. It was strange, she laughed about her school. She told me, she was in the school band and how the people were so nice. She had to know the attention some NBS kids were receiving and never showed a hint of jealously. See PROGRAM KIDS are like this, they have this ability to feel good for others and understand its a team thing…not a me thing. When Emilee joined Team Miller, I was worried she would be overshadowed by the insanely talent group. But she wanted to play high level AAU basketball. So that's exactly what she did. I wondered if she could display her toughness, show her ability to defend and move without the ball. How she is an excellent spot up shooter and tough ball handler.  I wondered if she would get lost in the sauce as they say. The funny thing is that she did not care. She wanted competition and she wanted to get better. She didn't care about getting stats playing against weak competition.  Team Miller gave her all the things she needed and wanted and she has never looked back for a second. She knows a player and a person like her, can never stay in the darkness of the night forever….She and I both know this to be a fact!!!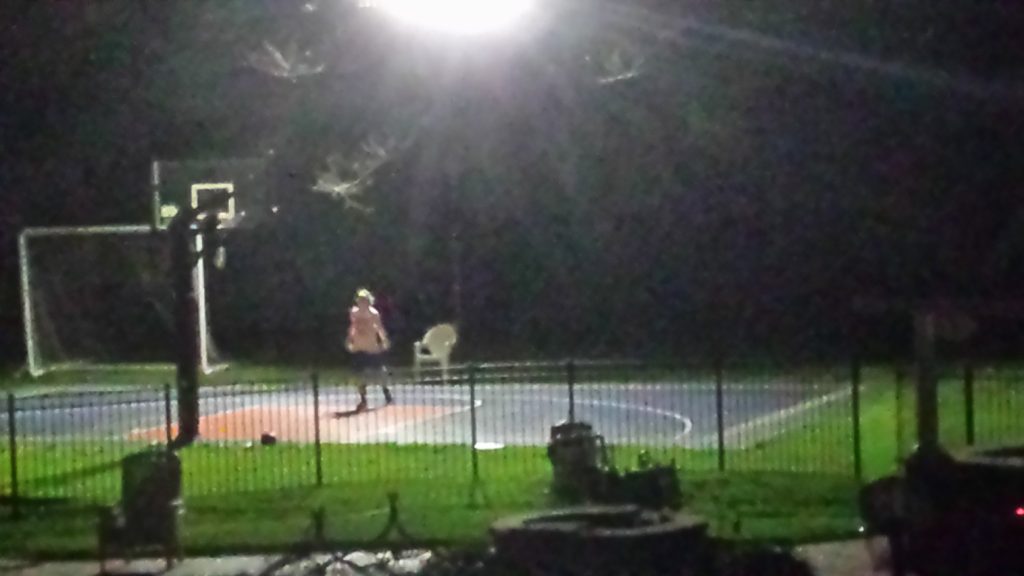 To say Emilee's communication skills are way beyond her years, it's a insult to her. It may be the reason, she is an elite student that could get into just about any school in the country. It's these skills that have led her to becoming a total leader. This year she didn't attend NBS camp, she wrote me and told me the reason why. She felt as the captain of her high school team. She needed to set a good example for the younger players and be at summer workouts. Now you understand what a PROGRAM KID sounds like.  Emilee Cramer, represents everything good about kids and sports. She represents in such a classy way and anything she touches or is a part of….TURNS TO GOLD!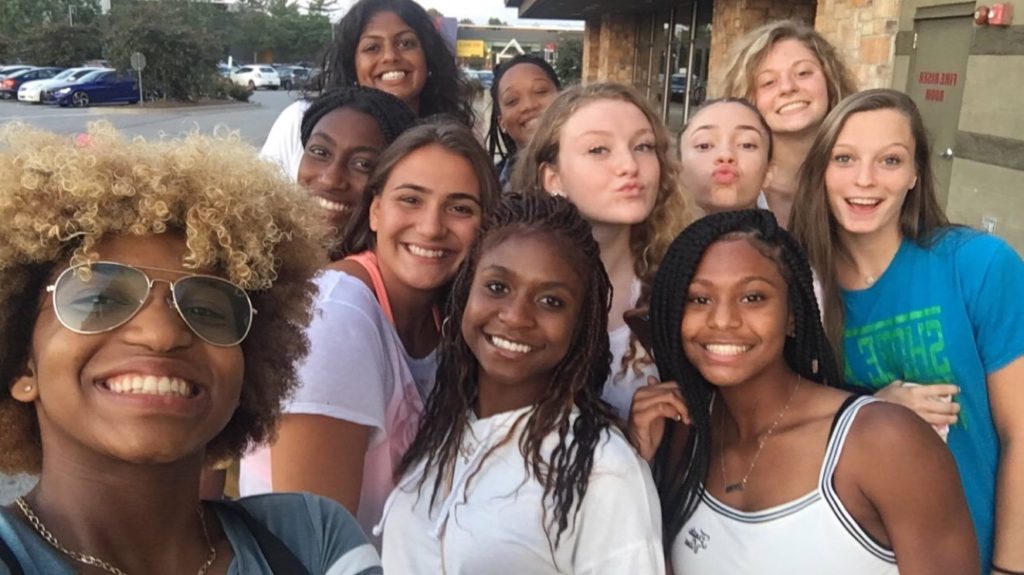 Last spring Emilee, would drive to NBS and train the first hour. Then she would leave to attend Team Miller's practices. She did this twice a week. It certainly would have been easier to just attend AAU practice and save another 30 mins of driving. But that's not who she is, Emilee is a GYM RAT. She understands nothing comes without sacrifice and she believes in her future. Her future is bright and I can tell you why. No kids who is this talented, this loyal, that works this hard…can possibly passed on….So college coaches, I tell you to listen and you be wise to listen good…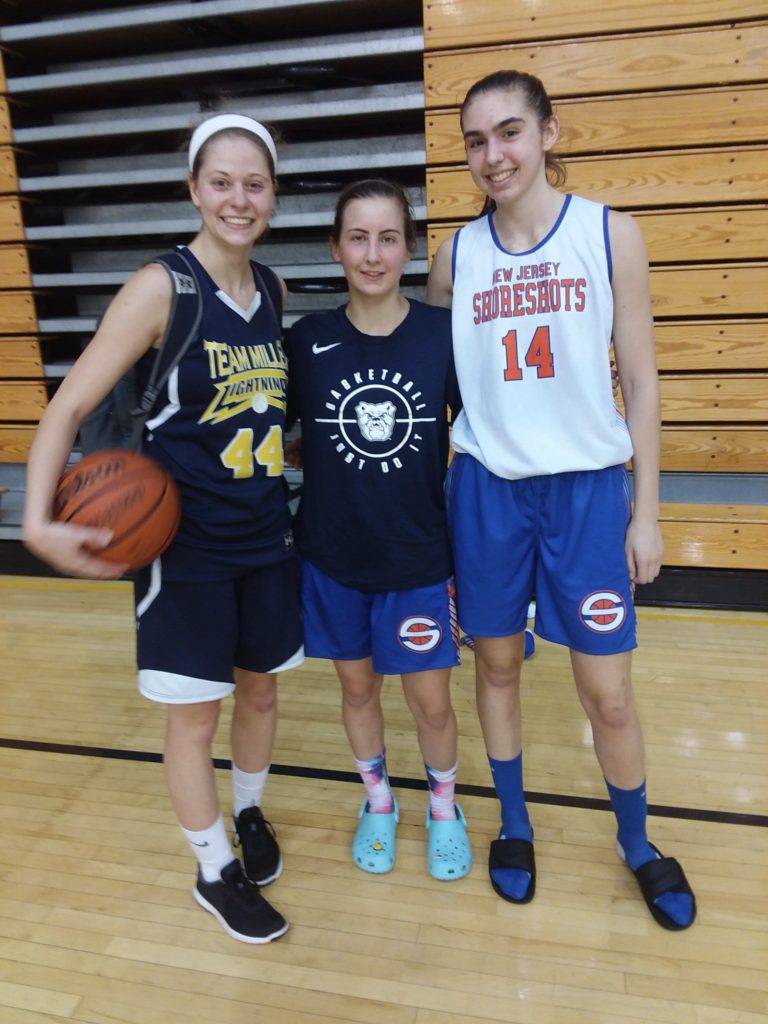 "EMILLE CRAMER IS FROM PENNRIDGE HIGH SCHOOL IN PA, as many of you know…but what you may not know, is that she is going to make somebody look like a genius one day."…Tiny Green
NBS FALL TIMES AND DAYS
FALL SPRING SKILLS SESSION
DAYS: SAT/SUN
WHERE: IMMACULATE CONCEPTION, SPOTSWOOD, NJ
GIRLS 7th-12th grades…11:00 am- 1:00pm (

Sold Out..waiting list only

)
BOYS AND GIRLS– 3rd-6th grades…9:00 am- 11:00 am
BOYS– 7th- 12th- grade…9:00am- 11:00 am
Registration- https://nothingbutskills.com