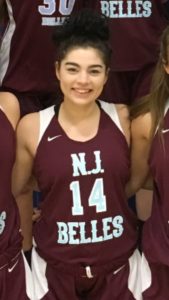 Recruiting is not an exact science. But the case surrounding Maddie Fagan of the NJ Belles and Manasquan high school is so  bizzare I really don't know where to start. I would love to know what's going on in Maggie Fagan's head these days. She must be asking a simple question "what did I do wrong". I wonder what Maggie Fagan is thinking when she see's kids getting offers and committing to colleges she is clearly better than. Now I don't say that out of her being jealous. I believe all kids are happy when somebody gets a chance to play at the next level. But how are some of these colleges missing Fagan and taken kids who she is not just better than but a level better. I can tell you it almost too strange to understand. NBS has more college level players than anyone. We have kids with offers left and right. Many still in the process of making a decision. I am happy for those kids. But here is what throws me off. It would be one thing if a school thought kids were equal and then took on kid over another kid. But this is a case where one kid is MUCH MORE TALENTED…  I've been thinking about what is going on with Fagan for weeks.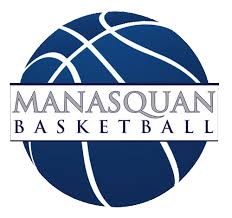 I have never trained with Maggie Fagan a day in her life. I have simply watched her from a distance. I just happen to be wondering what the hell is going on. I remember when Maggie Fagan was going to attend RBC as a freshman. I personally thought it was a tough spot. RBC had upperclassmen with tons of game experience in her position. Next they had 6 Division one upperclassmen guards on the roster. Maddie Fagan is a hard nosed tough kid and embraces talent and that was why she attended RBC. Now she could have went to just about any other school in the Shore and started or got major minutes. But Fagan, as I told you loves to compete, isn't that what every coaches looks for? Kids who compete against real competition at the highest level.  So its amazing to me coaches are recruiting and signing kids from weak programs who are less talented than Fagan. It's almost unexplainable. Fagan got more time as a sophomore at RBC. It didn't matter who she played against, Maddie Fagan was ready any time Joe Montano called upon her. She played hawk like defense and scored in just about every game she appeared in. She embraced her role on a team at that point with 7 D1 guards on the roster. Maybe that why her recruiting is so strange. But coaches have to know what the practices must have looked like. They had to know from a development stand point RBC was great for her…
Coaches check this out!
https://www.maxpreps.com/athlete/maddie-fagan/tKoijflpEeiAxKkkK9HIDg/videos.htm?videoid=e8fcbea3-13c3-40b8-b91a-5dec5ef454c3
When Maddie Fagan transferred to Manasquan high school it seemed like a no brainer. Dara Mabrey had left and Macey Black was lost for the season with a ACL injury. Manasquan was one of the favorites to win the state. Fagan would  finally get her chance to lead a top team. But almost in a cruel twist, Fagan tore her ACL and missed just about the entire season. It was a sad turn of events for Fagan. But being just a junior, she had the summer to look forward to with the Belles. I personally thought it would not affect her recruiting. Little did I know somehow Maddie Fagan would wind up in the Twilight Zone because that's the only way I can explain what is going on with her these days.
Now as most people know I never drive much more than 30 mins to watch a basketball game. I watched the NJ Belles play in Atlantic City during the live period. I honestly forgot how talented Fagan really is as a player. I thought on that afternoon Maddie Fagan was the best player I saw on the floor.  Now I am not talking about reputations and who is better than who…I am talking about performance and on this day. Fagan was the best player on the floor and here is why. She controlled the game in two areas, she handled the opposing teams pressure. She set the defensive tone of the game and here is the big one. She totally understood where the ball should go and when it should get there. The Belles 100% could not play without her. She was the most important decision maker and found time too once again prove she is a big time three point shooter.
Here's Maddie Fagan going 5 for 5 from 3 in less than 8 min of game action earlier this Spring. Check the Range and the Release Time. @CoachTinyGreen @tobie_kate @scgirlshoops @njbelles @NJBelles_Fagan https://t.co/nmBB6XbYjV pic.twitter.com/wbZo1p6qhl

— Tim Capstraw (@TimCapstraw) July 27, 2019
Do you know why she is such a great shooter? Well let me help you….her shot selection is as good as it gets. It because of her IQ and ability to do what it takes the win. But here is the problem in my opinion. Maddie Fagan is a coaches kid, her mom is a former D1 player and superstar. Her dad is one of the best coaches in the state. Let me tell you something about coaches kids, they always play the right way. They never play for themselves. Maddie Fagan plays basketball the right way and because of that I believe it hurts her in the recruiting process…why you ask? Because college coaches only get snap shots of players during the AAU season. It's why I tell coaches, always see that kid during the high school season. Where game planning and player IQ mean something….just like at the college level.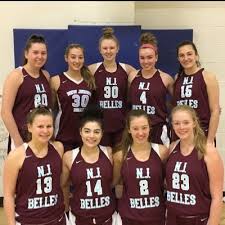 Now I want to tell you a story about Maddie Fagan. Coaches you better listen, this sums up Maddie Fagan situation these days. I was at a AAU event in New Jersey, I was trying to get a feel where Kiley Capstraw and Mary Donnley were in their development. In between games I walked out to make phone calls and what did I see?  Kids sitting down laughing, joking and being kids. What was Maddie Fagan doing? Working on her handle. Her team had just lost a game and she clearly was just trying to get ready for game #2. I asked her could I take a picture of her dribbling? She didn't want too, do you know why? Because I believe Maddie Fagan is not a kid who likes hype or attention. The very two things that she is missing during the recruiting process. She did not have a hype machine in her corner.  I honestly believe she is suffering from lack of name recognition. She is a victim of her own goodness and respect for the game. She honestly believes,  if you're good enough they will find you.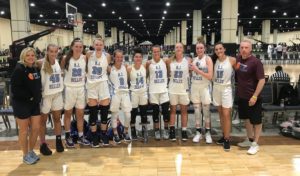 When Maddie Fagan left RBC all her teammates were sad. Do you know why? Because she actually is a teammate.  Let me say this, the fact that Fagan is still on the board is sheer craziness. I think I have seen just about everything in the recruiting process. But this is the dumbest thing I have seen in years. Why is not every competitive D2 living in her driveway. Do you know why this is so silly? Because I'm watching kids, kids in my very own program, who can't carry her gym bag, getting offers before her. . I see them all and I know who is who and what they can do.  Now the good news is that somebody is going to sign Fagan and laugh all the way to the bank…she is that good and you don't want to question my track record in such matters… all I have to say to college coaches is soon you will hear these words…..I TOLD YOU SO!
NBS… Today is the last day for Priority registration. Tomorrow NBS registration is open to the public.