Last summer at Academic Elite, I sat with new HOLY FAMILY head coach Melissa Dunne (http://athletics.holyfamily.edu/coaches.aspx?rc=223&path=wbball). She told me she wanted to recruit the Shore Conference. She asked me about a number of kids. She told me that she didn't want to settle. She explained she wanted D1 players. We sat and watched a game together. I told her that certain kids, she could not get. That day she asked me about Megan Hughes, I told her that would be a hard get. She didn't seen to care and it was clear that Megan Hughes was a priority for her.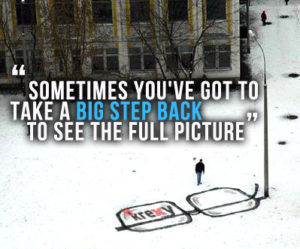 Sometimes a college coach needs a little luck to steal a player who is better than their level. But sometimes a player needs hard times to find the perfect home. This summer Megan Hughes made the jump to play for Mary Beth Chambers Jersey Shore Elite. Chambers is the gold standard for AAU. Her program plays the best competition and getting better and learning the game is the backbone of any team she coaches. This was the main reason Megan Hughes decided to join Jersey Shore Elite after a monster junior season.
Megan Hughes, last season took her game to levels; that had to even surprise her. They were nights Megan Hughes, was unstoppable. She helped her team surprise everyone by winning the B South title. She was the bridge between the Kelly Hughes era at Boro. This was the years that Pt. Pleasant Boro was suppose to go back to the dog days. But Megan Hughes  had different ideas. When she exploded against Top 10 Donavan Catholic, in the third game of the season, it should have a been a sign of things to come. She roasted Donovan for 29 points and 10 rebounds. She had of 10 games with 20 points last year. In back to back games last year, she exploded for 30 point games against the two best teams in Ocean County, Manchester and Donovan Catholic. First she went off for 32 points, 6 rebounds and 4 dimes in a win over undefeated Manchester. Then two nights later,  she lit up Donovan Catholic in the the performance of the year. She scored a shore high of 37 points, 6 steals and 6 rebounds and a gam. Last year Megan Hughes was on the Hoop Group All Shore Team, Coaches All Division, and all everything else. She had an explosive season and last summer would begin her march to D1.
I have known Megan Hughes since she was in 5th grade. I knew the first time I saw her, she was special. She was a relentless worker, who loved the game. Her commitment to the game was off the charts. She attended camp, and trained with a real edge. She wanted to be a great player; since the time she could dribble a ball. This past year, no player was more committed to getting better. She could have played AAU anywhere, but she wanted to improve and played with the Beth Chambers, knowing the shots would reduce. She knew the playing time would drop, that Mary Beth Chambers shares time. She knew practices would be a real teaching environment and that defense and team play MATTERED. Megan Hughes wanted all that and more. She was not interested in ego boosting…but rather development.

"I am excited to add Megan Hughes to our team next season and I anticipate her being a cornerstone of our program because of her work ethic and leadership skills.  She is a combo guard with versatility and deep 3 point range.  She is comfortable scoring from multiple spots on the floor. as well as, off the dribble which will make her very valuable in our offense.  She also has a good basketball I.Q which will help in her development at the collegiate level."  

Melissa Dunne, Head Coach Holy Family.
The summer months for Megan Hughes looked like it would lead to a monster senior year. The D1's were sniffing around but nobody had bitten. I had conversations with Megan Hughes about her future. I told her the D1's schools would come calling. I told her that playing with Mary Beth Chambers had elevated her game. She had become a better defender and more of a complete player. I was 100% sure that D1s would be calling at some point. Meanwhile Holy Family Coach Dunne sat on a scholarship. She was playing a game of cat and mouse. She passed on other talented Shore players, who were dying to attend Holy Family. A school with a great education, a school where the administration had made a commitment to winning and most importantly to a Coach not willing to give up on a recruit…by the name of MEGAN HUGHES.
Sometimes the worst can turn into the best. When Megan Hughes showed up at NBS injured this fall, I was in shock. When she told me that she would not be cleared until after the start of the season. I was worried about her, not about her grades because she is a honor student in AP courses. Like her game, she is an elite student.  It's another reason, I knew D1's would be calling. But with her injury, she was worried and I was concerned. One day Megan and me sat down in my office. I told her she was talented and would get healthy, I told her not to worry, all would be fine. I explained that D1 college coaches were asking about her. Once she got back on the court, she would win them over. I knew far less talented kids had already had offers or signed.
This season when Megan Hughes came back she had 24 points in her first game. It looked like she was ready for a another signature season. She became the first 1000 point scorer since Kelly Hughes, broke the shore conference all time leading scoring record. It looked like Megan Hughes was going out with a bang. But then  8 games into the season, Megan Hughes was in a boot. Amazingly a girl who had been healthy all summer was now out again. This time it was serious. This time dreams were in real jeopardy. Megan Hughes had some decisions to make  quick. She did not know if she would play again this season and did not know what to expect. We spoke again and Megan's voice had a real since of urgency. I told her nothing had changed expect the time table again. She needed to get healthy, but I also told her to relax.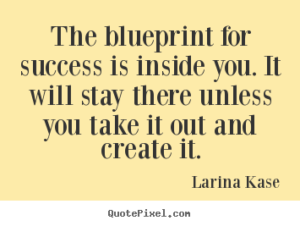 Megan Hughes, is smart and I mean real smart. She is a kid that gets it. I know the jealously that goes with being such a good player at a early age, she has seen it. I know she went to her local high school when it may have been best to go to a traditional power. She wanted to win at Pt. Boro like her namesake Kelly Hughes. She wanted to do something special. Why join them? It's more fun to beat them was her approach. She never got the credit, she deserved over the past 4 years. I spoke to new college coach this morning. I told her every kid at NBS and every coach at NBS respects Megan Hughes. Why? Here work ethic and honest approach to the game. Kelly Hughes started the resurgence of Ocean County. But Megan Hughes has been the lynch pin to all that has taken place in the past two years. All the young players know Megan. She is the girl that comes to NBS, Core Skills and Academic Elite and shows she can play with anyone in Ocean. Megan is that warrior whose road has not been easy…SHE HAS GIVEN EVERY KID IN OCEAN COUNTY THE BLUE PRINT TO SUCCESS.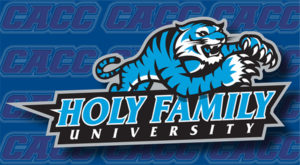 Last week, Megan Hughes committed to Holy Family. She doesn't know this, but I found out before she texted me. A D2 coach texted me to tell me. Then a D1 NEC coach, called me to ask if it was true. I called Megan mother and asked her if Megan committed. She sent me the text Megan sent me, I had not seen it because it had dropped to low on my phone. I asked her if Megan was happy. She said she was, I did not call or text Megan that day. The next day I asked her mother too tell Megan to think about her decision. I told her, I wouldn't tweet or blog about it. She agreed, but then Megan texted out her decision. I told her mother, it sounds like this is a final decision. I told her I am still 100% sure a D1 school would sign Megan. I told her Megan had just caught a bad break with the injuries. But then her mother said something, I wish all parents would say. "Tiny we don't need D1 to validate or build Megans ego. She is really happy, hasn't been this happy in awhile"
Megan Hughes told me she visited Holy Family, while injured. She told it was everything she wanted in a school. She told me a free education is something nobody should take for granted regardless of the level. I asked her if she was sure about such a big decision. She said 100% and that she was sooo happy. She loved Coach Dunne, who had the guts to take a chance and wait on her. She loved the campus and a chance to be a real impact in college. Megan Hughes dream at come true, she knew no school was a better fit or could make her happier.
The Hughes family had seen it all in four years. They have seen the injuries and more importantly the hard work. The work nobody see's that takes place in the small gyms. They have seen the pressure that comes from the recruiting process. I had watched Megan since she was a little kid. I can make this statement. I LOVE MEGAN HUGHES…I love that she never allowed the petty jealously directed at her at times to stop her…I love that while others did less,  seem to always get more credit and attention, she didn't let it stop her. I love that her injures never stop her from smiling or rooting for her teammates…AND FRIENDS! Coach Dunne is a good person and somebody I personally respect. She took a real gamble passing on other talented kids to wait on Megan Hughes. She wanted a BIG FISH..AND SHE GOT ONE.  It had everything to do with character….Something she and Megan Hughes have in common…MEGAN CONGRATS….I NEVER BEEN MORE PROUD OF YOU!