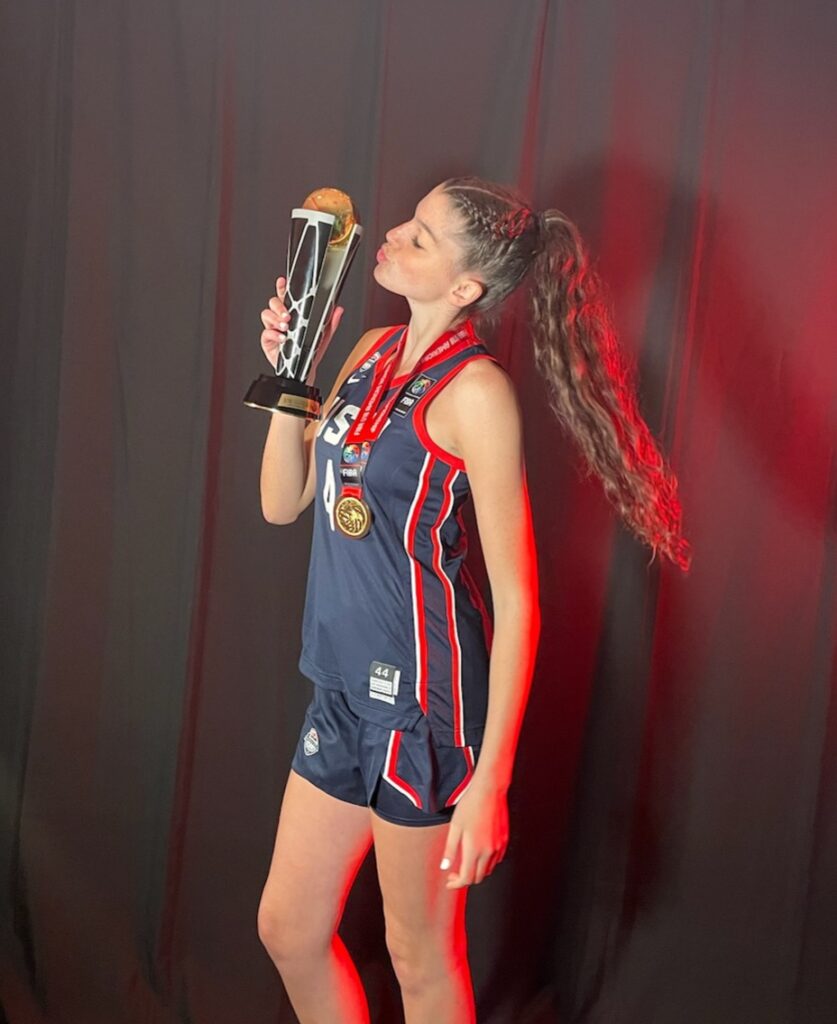 If you follow me on twitter you know by now that Justine Pissott and Team USA won the gold on Sunday. For Justine Pissott it capped off what has been a dream ending to her Scholastic career. Now she is off to bigger and more important things. After a world-wind spring that saw her traveling across the country and out of the the country. Justine Pissott can take a short break, breath and smile with content. Chapter #1 is officially over and she can take a bow for a job well done👏👐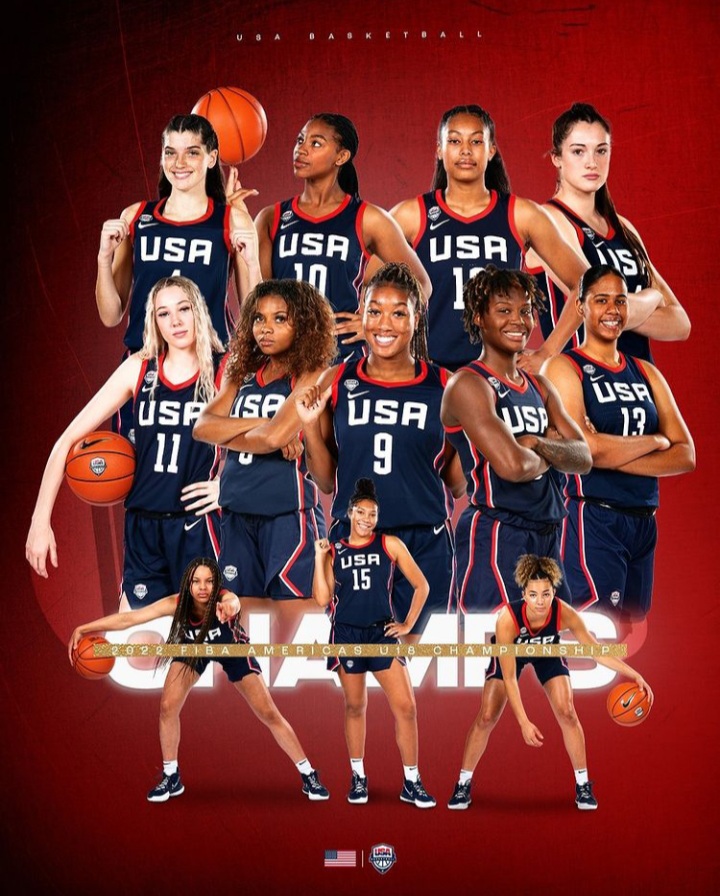 The New Jersey media and bloggers as expected went dark in covering Justine Pissott's run up to making Team USA's u18 Team. There were no media or bloggers shouting out congratulations. These things are reserved for others, not Justine Pissott. When she won the Gold Medal there were no tweets and shoutouts from media like there was for others. It seems poetic justice that Justine's Pissott high school career came to a close just the way she wanted it to end. She celebrated with those who have been in her corner every step of the way and ignored those who tired to steal her joy and minimize her greatness every step of the way. Sunday was just further proof of what can happen when you tune out those who find it so painful to watch great things happen for those who work the hardest. There is nothing left for Justine Pissott to chase at the high school level. Now she is off to the next phase of her journey. She will leave behind the the mean spirited bloggers and disrespectful media folks. Now she will deal with the real movers and shakers of the world. While there names and faces will soon be long forgotten, she can thank those doubters and haters for helping prepare her for what is next😄🇺🇸.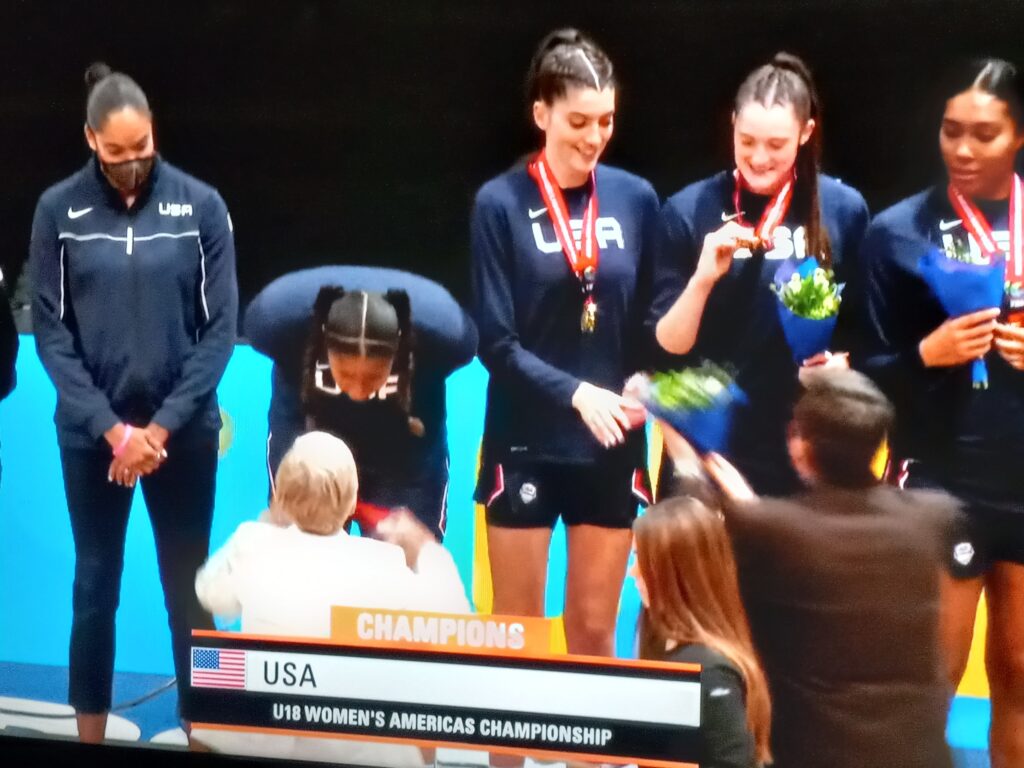 The NIL has been very kind to Justine Pissott. I tease her and ask her to give me a few grand. She laughs and says her dad will not allow her to touch any of her NIL blessings. But if the truth be told. If there is a kid in complete control, responsible and focused its Justine Pissott. That's because these days her father's most common words are these…
"The smartest thing we ever did was attend RBC and play for Joe Montano. You really don't understand until after. I am shocked how RBC has prepared Justine. She is so far more prepared than most kids. I really can't thank Joe enough"

Justine Pissott, because of her relationship with me has had to put up with lots of jealousy. But she has handled it beautifully over the years. Just like she has handled all the pressure and expectations with being one of the best players in the country. Something many in her own state had such a hard time coming to grips with. She never kissed up to bloggers and media folks. For this reason she was never a favorite. But she was a favorite of College coaches and knowledgable basketball people…. the people that matter, that really matter! Now the Mickey D All American… the Jordan Brand… GOLD MEADAL WINNING CASEY… only has to worry about making one person happy… TENNESSEE WOMENS BASKETBALL COACH…KELLIE HARPER💪👏🏀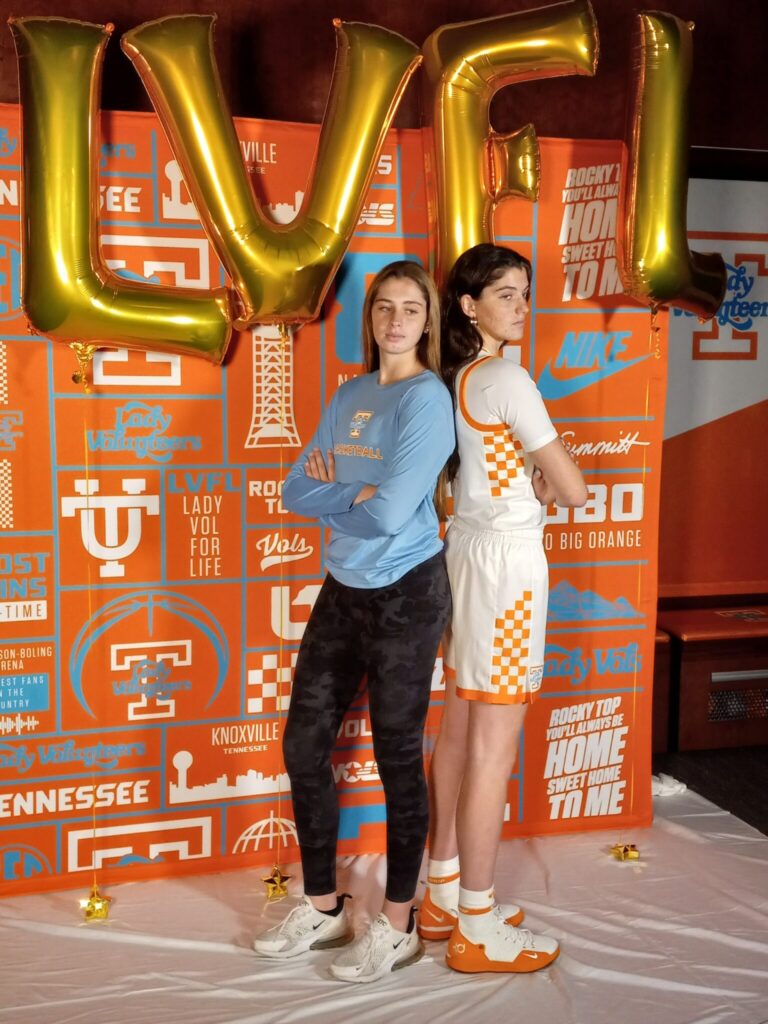 Justine Pissott will come home for two days. She will watch her twin sister GIA who is off to play at Navy; graduate. Then hop on a plane with her family and make the trip to the campus of the Pre Season #4 team in the country. She'll say goodbye, shed a few tears and then do what she has always done… go to work and she won't need anyones approval or hype. She'll now be surrounded by like minded people like herself… people who do very .. very special things!